Even in times of lockdown and a lack of physical sources of inspiration, Heimtextil Trends provide you with an overview of the textile interior design of tomorrow. In cooperation with the Heimtextil team, internationally renowned design and trend experts analyzed current trends and developed trend topics that serve international product developers and designers as a guide.
What is changing
For many years, the lifestyle industry has asked "what is new this season?". Newness and cultural erosion are core drivers of lifestyle products, and the foundation of this began in the 20th century when shopping shifted from necessity-driven to pleasure-driven, and consumer products were no longer made to last a lifetime. Now is the time for a new perception of new itself, as both consumers and the industry are beginning to change existing systems and ways of working in different ways. Welcome to "Nothing New, Everything New". 
The impact of the crisis

The first two decades of this millennium brought several challenges for industry and trade – above all, the current coronavirus pandemic. But crises are also drivers of innovations. In the textile industry, digitalisation and sustainability are currently omnipresent innovation topics. The coronavirus pandemic ensures that both topics are becoming even more important in the home textile industry. Heimtextil Trends 21/22 provide an overview of the status quo of those developments.
By the way: When designing the trend area, the designers are guided by the Material Manifesto. The result is a resource-saving staging.

Heimtextil Trends 21/22: Discover the design developments of the coming season
NEW: The "Future Materials Library" goes digital.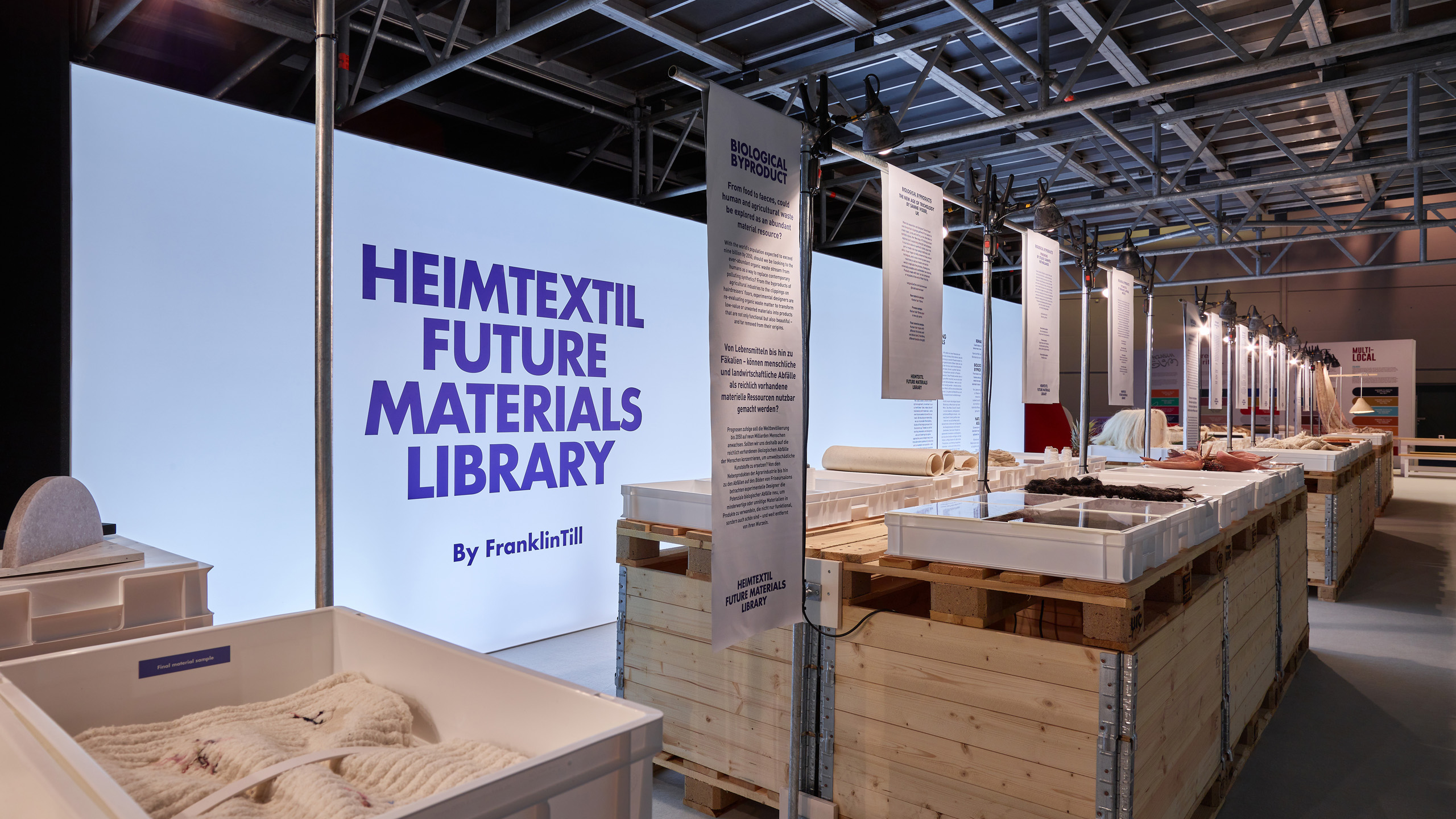 As an online materials library, the Future Materials Library presents trend-setting materials for interior applications. Curated by the London design studio FranklinTill, it presents exciting innovations from all over the world.
Discover the "Future Materials Library" now!
Inspirations gathered from around the world, codes for the colours of the season and much more  
Credits
SPOTT for Heimtextil Photographer: Andreas Houmann