International Trade Fair for Home and Contract Textiles
Heimtextil is the biggest international trade fair for home and contract textiles, and will next be held in Frankfurt am Main from 12 to 15 January 2021. The first trade fair of the year for its sector, it is a climate and trend barometer for the new business year.
Dear exhibitors, dear visitors, dear partners,

the Heimtextil team is there for you as usual. If you have any questions relating to your trade fair appearance, we are of course available via telephone or email despite the fact we're working from home. We're looking ahead to the future with optimism and working hard on the 51st edition of Heimtextil, due to take place from 12-15 January 2021. You can find the most important information on how we deal with the special situation in our FAQ, which we update regularly. Stay healthy, Your Heimtextil Team
Industry and trade are relying on Heimtextil 2021
Leading representatives from the home textiles industry view the upcoming Heimtextil as a decisive way to boost their business activities after the restart:
'Even though we discovered the potential of digital meetings during lockdown, nothing beats visiting a trade fair. We at bdia Hesse want to reinvigorate direct dialogue and are already looking forward to taking our interior architecture colleagues on guided tours of Messe Frankfurt's Heimtextil again'.
'After months of limited contact, many dealers are once again looking forward to personal meetings with their suppliers. BTE is sure that Heimtextil will develop a convincing social distancing and hygiene concept that will enable a low-risk visit to the trade fair. Many business owners are hopeful and eagerly looking forward to seeing new products'.
'For us, Heimtextil is the most important international meeting place for ordering home and household textiles. Given the increasing demand for furnishing and decoration, we're looking forward to meeting our suppliers again in 2021 and eagerly await the new developments, innovations and trends that the textile industry will come up with'.
'We strongly recommend that our association members take part in the international industry meeting. Even though we will be experiencing a leading trade fair in a different way, in Frankfurt, important national and international buyers come together, and they also want to make contacts in person and experience new products."
'All Spanish exhibitors are confident and are looking forward to the upcoming Heimtextil in January 2021. After this tough pandemic and its devastating consequences for our industry, we believe that Heimtextil 2021 will give our companies a fresh start in terms of economic activity and a return to normality.'
'As the world's leading trade fair for wall covering, Heimtextil is the best possible platform for the members of IGI to come into contact with international customers and potential new buyers. Despite the challenges the wall decoration segment is currently facing we expect good business impulses at Heimtextil for a restart after the crisis.'
"It is confident that the trade event will contribute Messe Frankfurt as a new mile stone to host trade fairs in the future. On behalf of Taiwan Textile Federation, I will organize a group of exhibitors to participate in the fair, as long as the quarantine regulations would allow us to trip to Frankfurt and back to Taipei."
"Heimtextil is an essential trade show for Turkish home textile industry where we have the chance to show everyone of the true potential and vision of Turkish manufacturers. As TETSIAD, we are confident of reaching an export revenue of 5-10 billion USD each year with our participation in Heimtextil which strengthens our hopes for the future."
"UK textile businesses are cautiously optimistic about future business in the mid to long term, and are confident that the international market for their high quality products will gradually resume following lockdown. All British exhibitors in the UK pavilion in Hall 4.1 have already re-booked their spaces for Heimtextil 2021."
Why Heimtextil is exactly the right place for you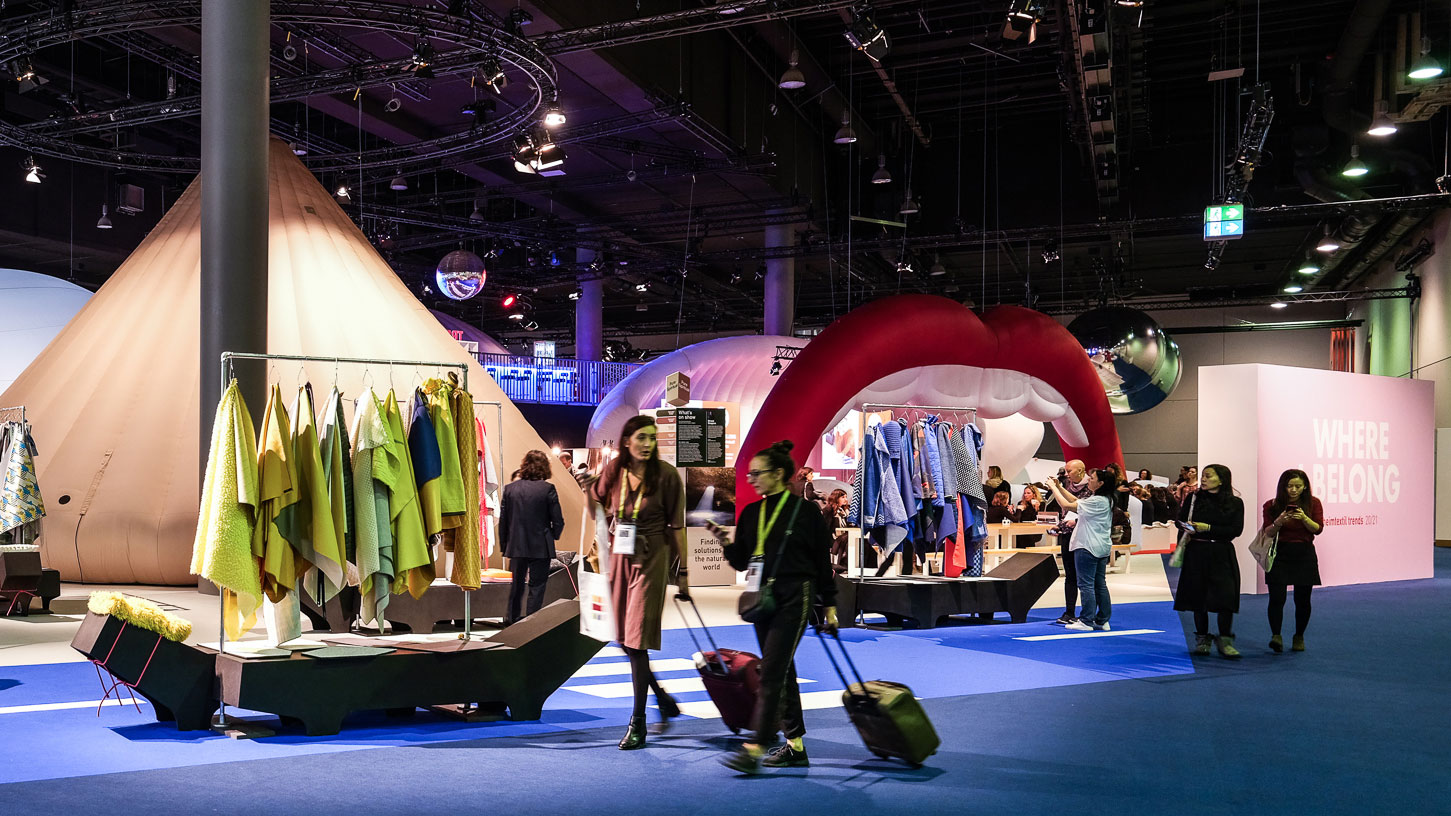 Heimtextil is the season opener for new trends and textile innovations.
Here, you can find everything in one place: interior textiles, interior design and interior trends.
Nowhere else can you meet so many international trade visitors and decision-makers searching for the patterns, colours and trends of the season.
In addition to highly promising newcomers you can meet many well-known top players.
What you can expect at Heimtextil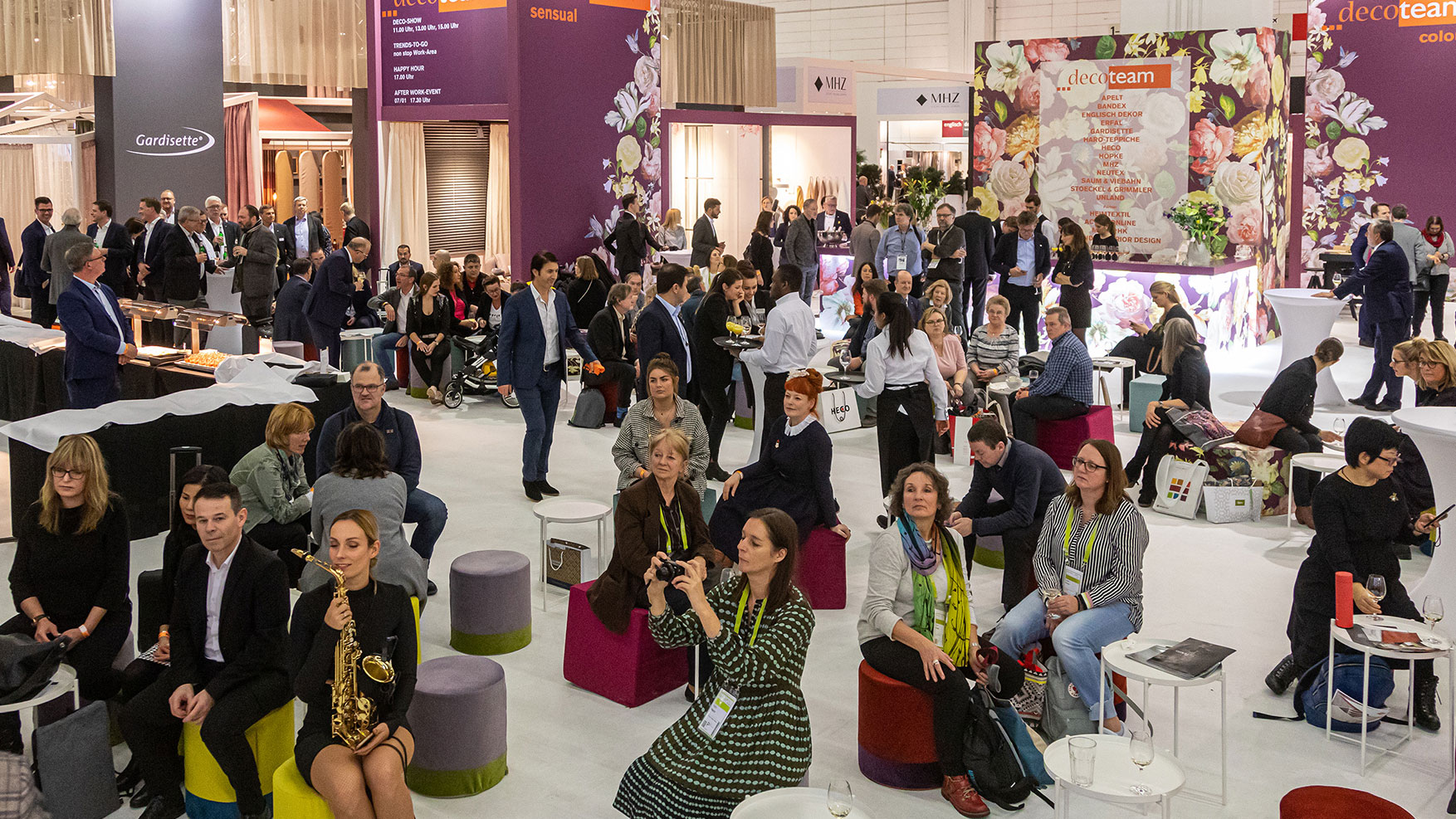 The industry meeting place: Retailers, wholesalers, designers, furniture and bedding stores, interior decorators, interior architects, architects, hotel outfitters and many other decision makers come to Heimtextil every year in January.
Here you'll find what you're looking for: From decorative and furniture fabrics to textiles for the bedroom, bathroom and table, wallpaper and sun protection systems.
Discover the future: In the new Heimtextil Trend Space you'll find new trends.
Clear organisation: With our new concept, we once again underline our position as the largest event in the industry. Exhibitor directories and the clear navigation system provide reliable guidance.
Big names and start-ups: In addition to big-name exhibitors, you can discover plenty of promising newcomers.
Outstanding programme of events: Meet existing customers and new business partners during the day at the fair or in the evening at various after-hours events. Numerous lectures and high-calibre tours tell you what's going on in the industry and offer important inspiration.
This was Heimtextil 2020
Enthusiastic visitors, unique exhibits, inspiring conversations – experience the lively and exciting atmosphere of Heimtextil 2020 in our retrospective film. Start film!
Impressions 2020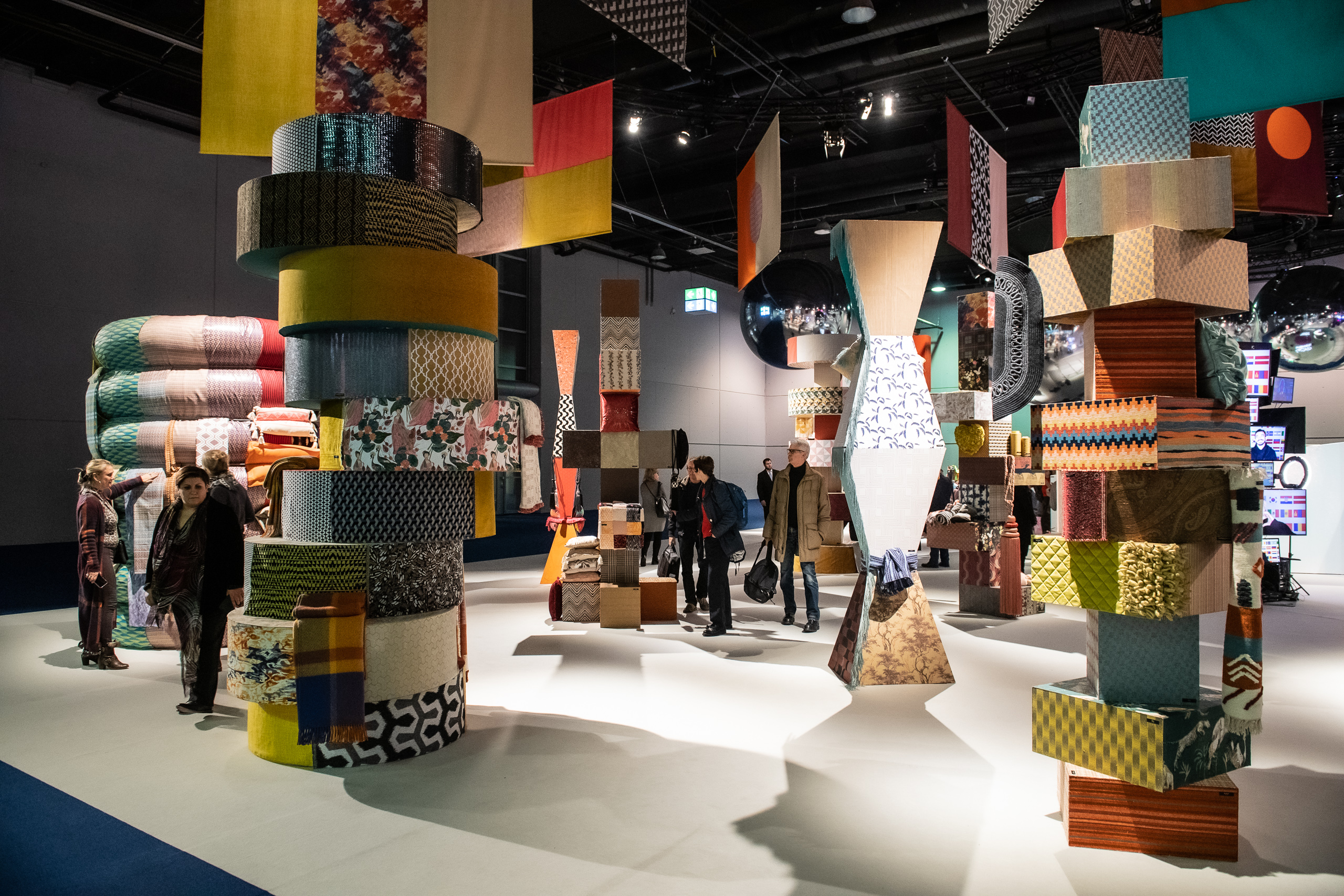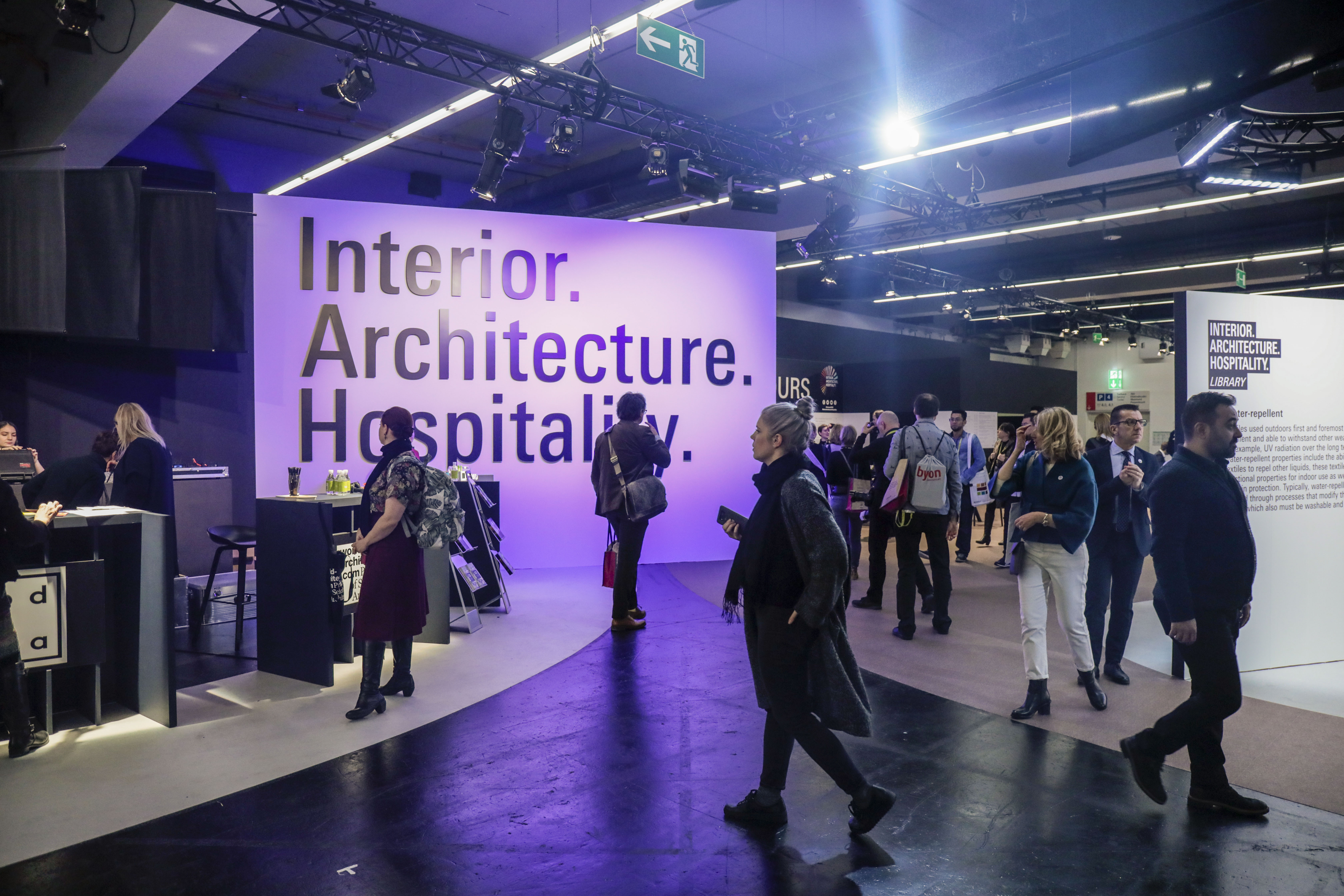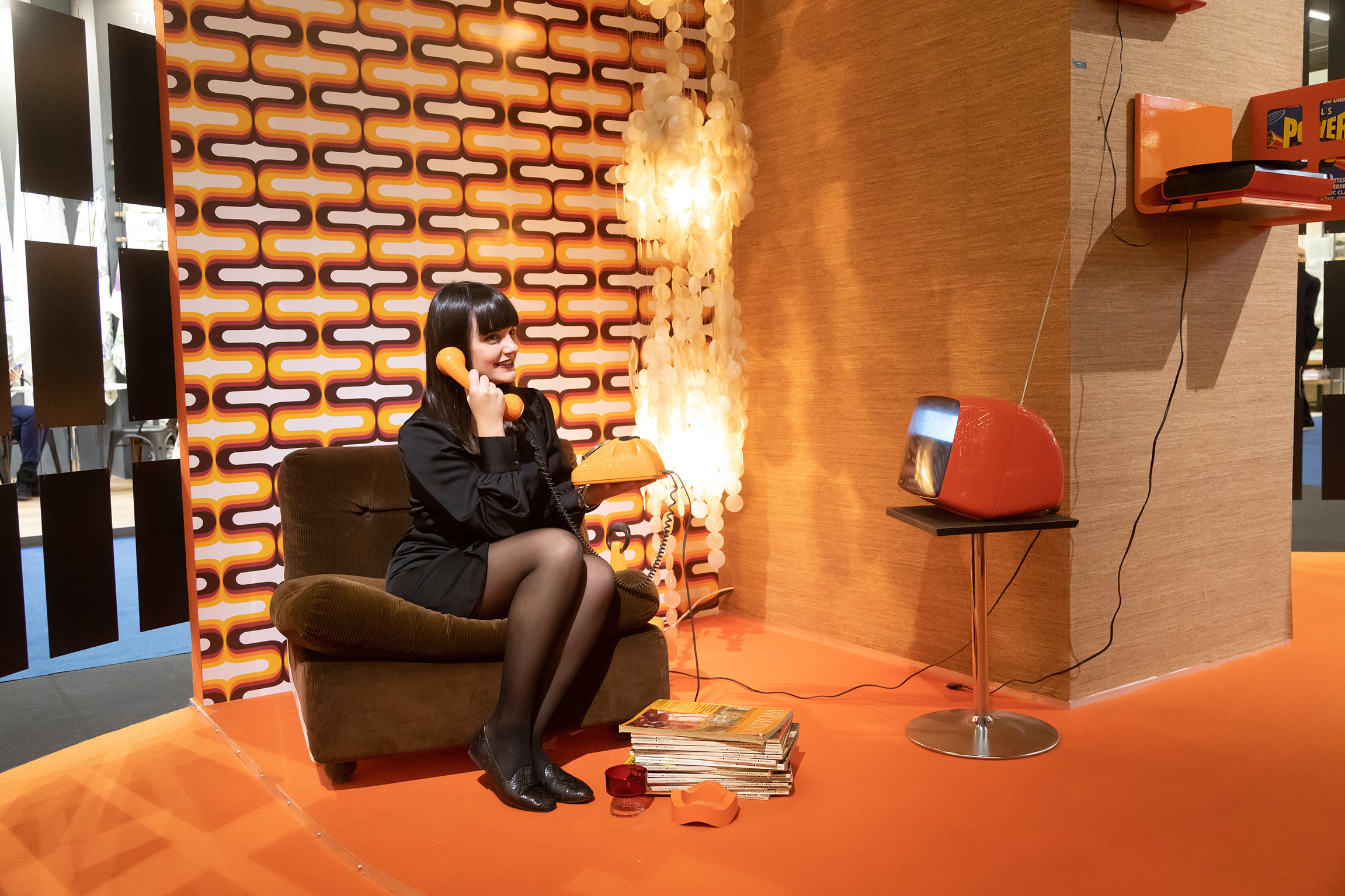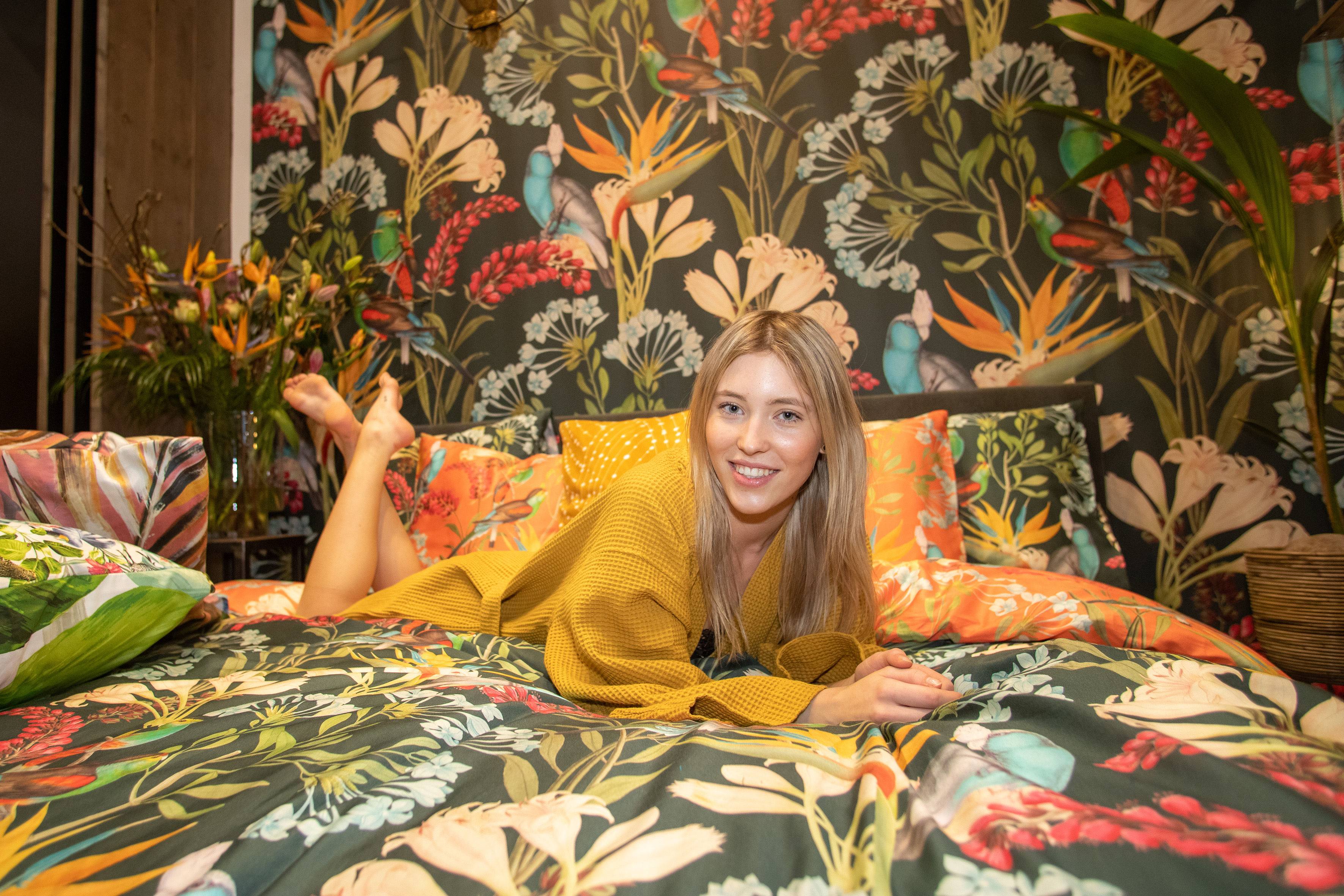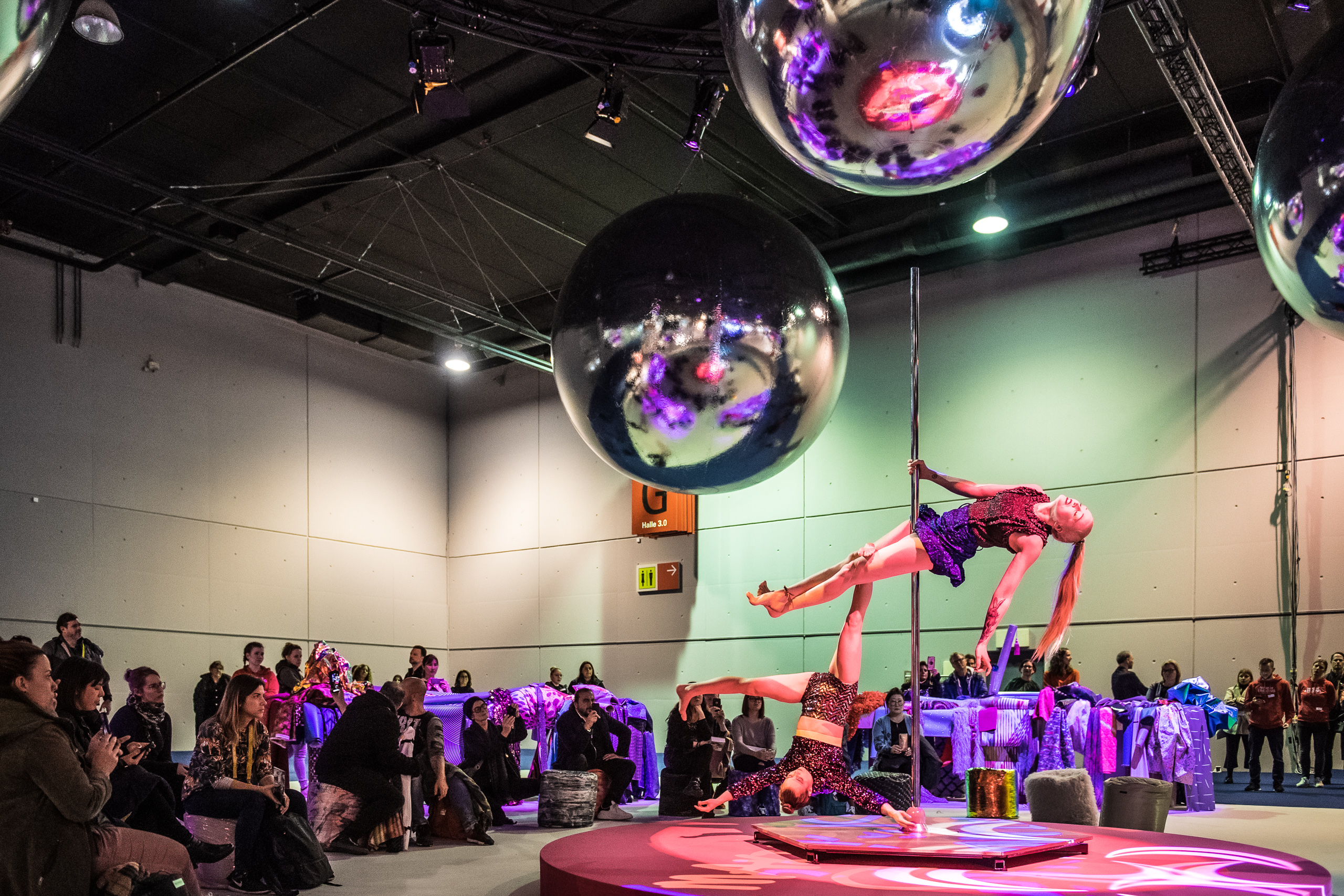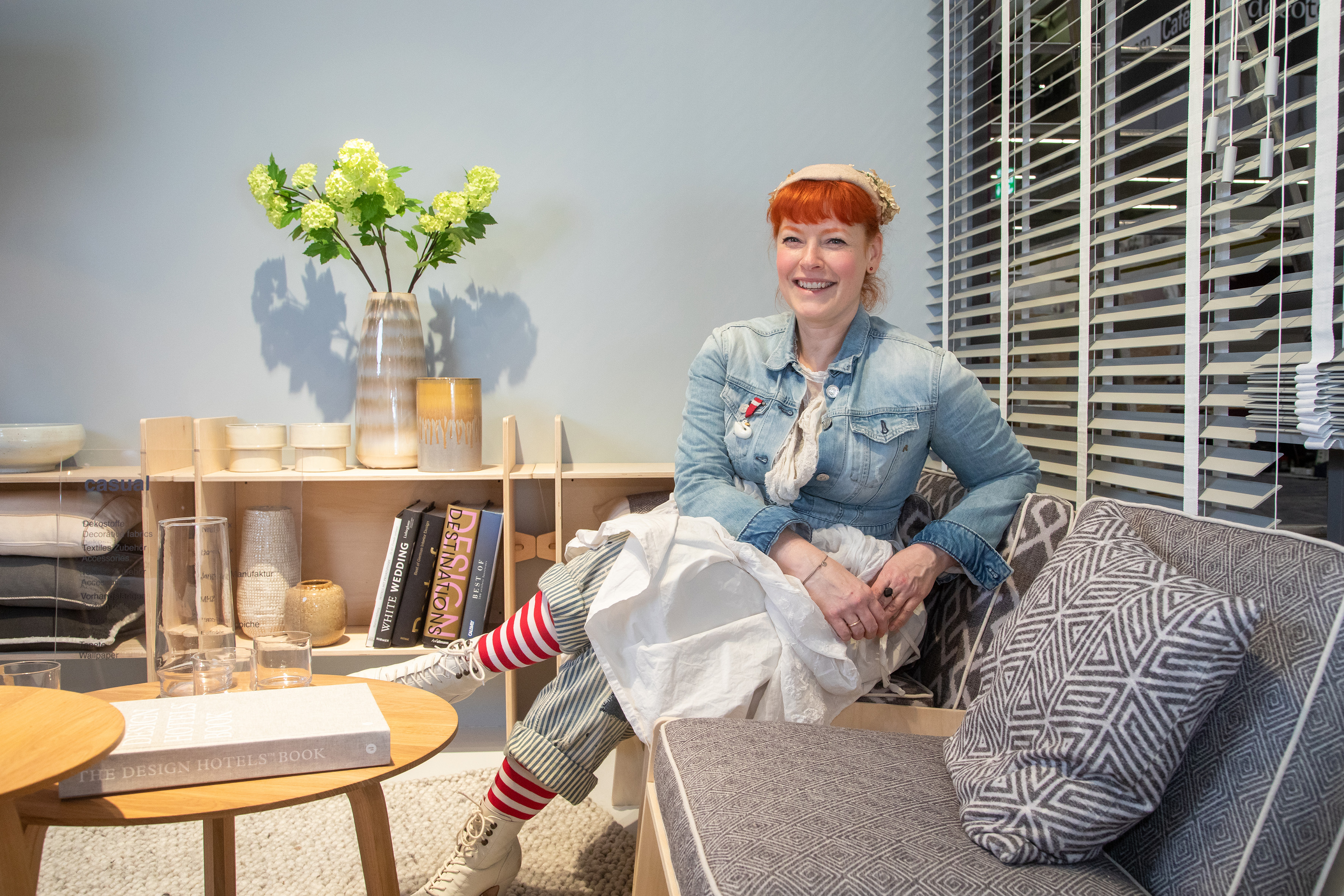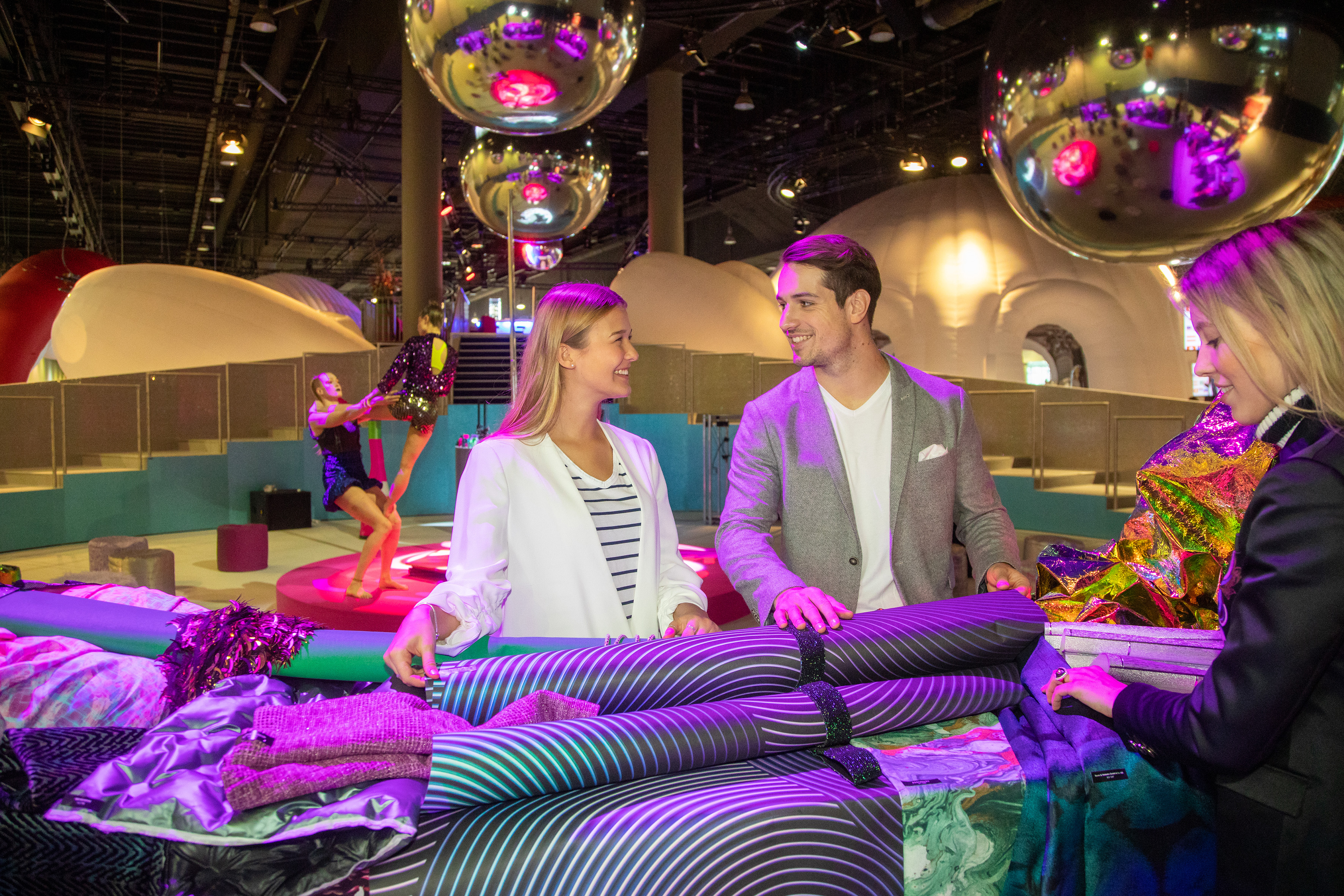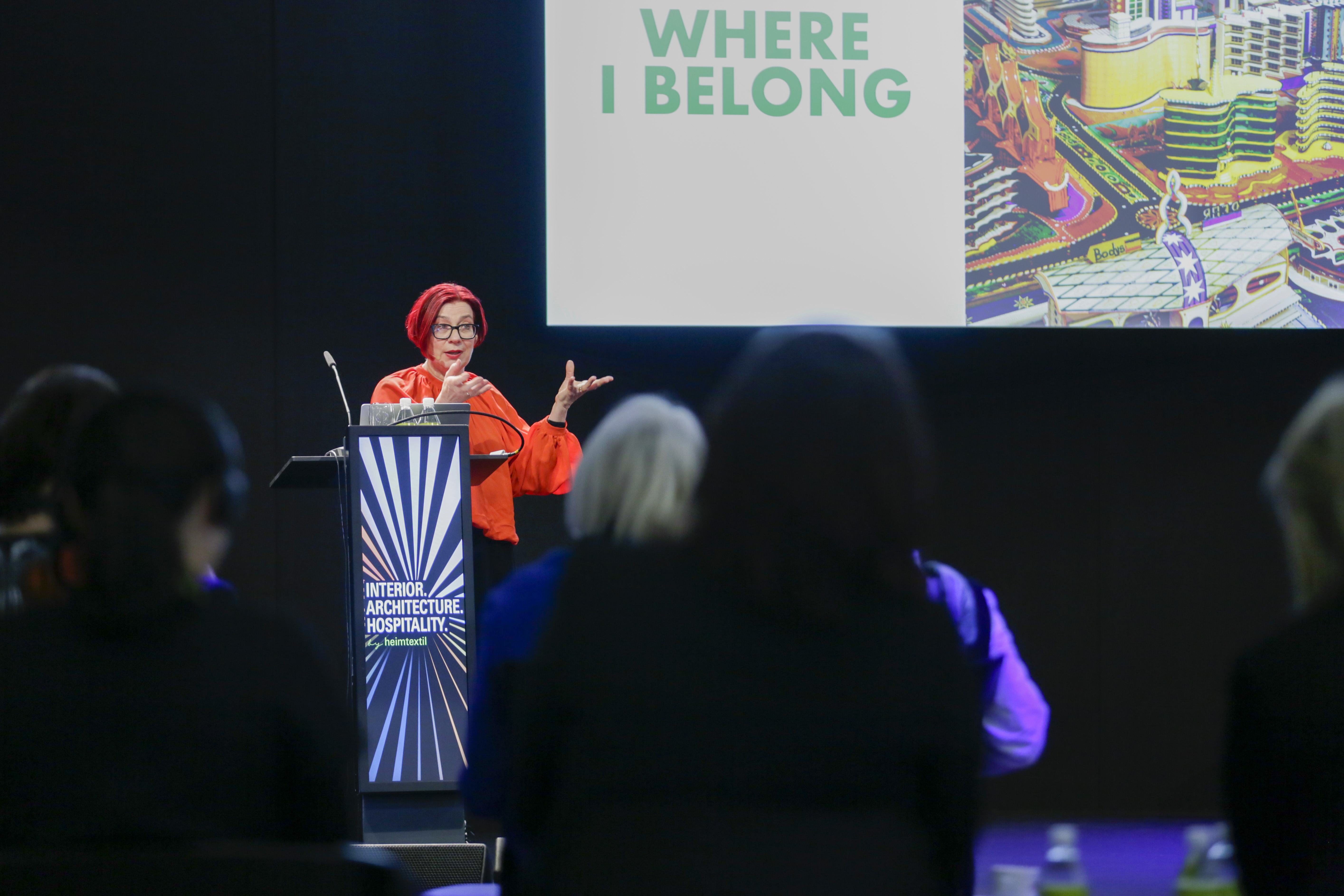 The next Heimtextil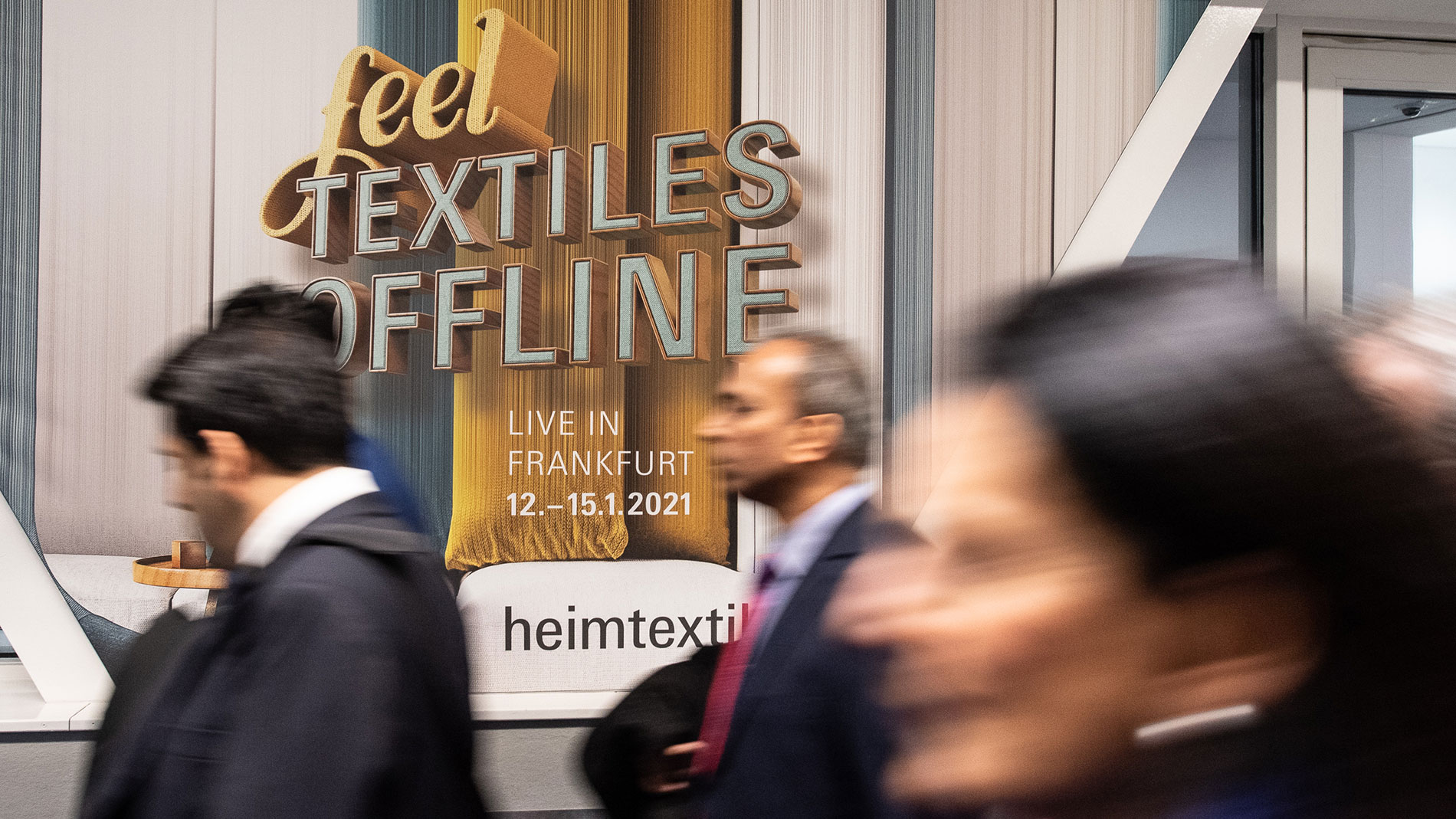 Take the dates by clicking on your calendar.
Save the date
Job Exchange
Discover now: The new job exchange of Texpertise Network. Graduates, young professionals and established experts find attractive jobs here. And companies from the textile and fashion industry have a new opportunity to recruit staff. Win-win under the banner of Texpertise Network!
To the job exchange
Your benefits at a glance
Heimtextil is the season opener for new trends and textile innovations.
Experience the whole world of home and contract textiles.
Globally unique product variety.
The event for textile lovers.