Information for exhibitors
Interested in exhibiting at Heimtextil? Here, you can find all the important information you need and can also register.
Here you can download the new Concept 2019 with just one click.
Stand rental prices (Stand rental price standard)

1 - side open
EUR 219,00*/ sqm
2 - sides open
EUR 226,00*/ sqm
3 - sides open
EUR 230,00*/ sqm
4 - sides open
EUR 236,00*/ sqm
Two-storey
EUR 118,00*/ sqm
Stand space rentals (rental for complete stand textile designers)

1 - side open
EUR 375,00*/ sqm
2 - sides open
EUR 388,00*/ sqm
3 - sides open
EUR 405,00*/ sqm
4 - sides open
EUR 410,00*/ sqm
*To the stand rental price must be added:
environmental fee of EUR 2.90/sqm

contribution to AUMA: EUR 0.60/sqm

obligatory media package of EUR 585 (does not apply to textile designers in hall 3.0)

minimal media package of EUR 199 (only valid for textile designers in hall 3.0)

plus current VAT
Traffic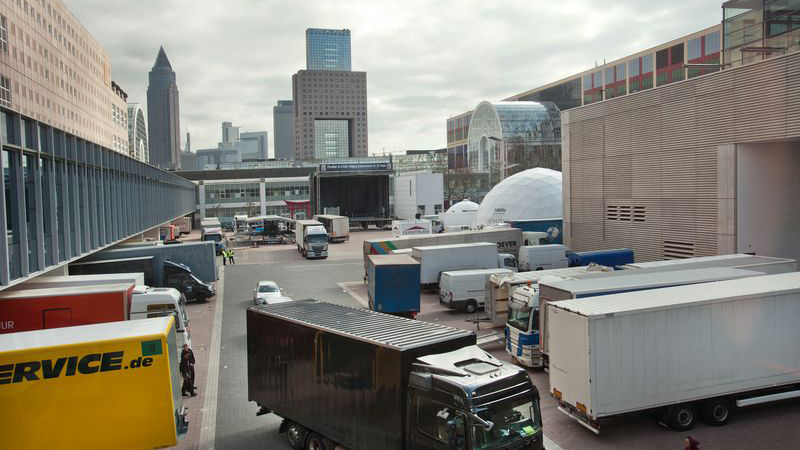 To ensure your set-up resp. dismantling activities can run as smoothly as possible, all vehicles accessing the fairgrounds will need to be registered by you.
Here you can find all important information about the new Messe Frankfurt check-in system:
Messe Frankfurt Traffic Management
Stand set-up/dismantling 2019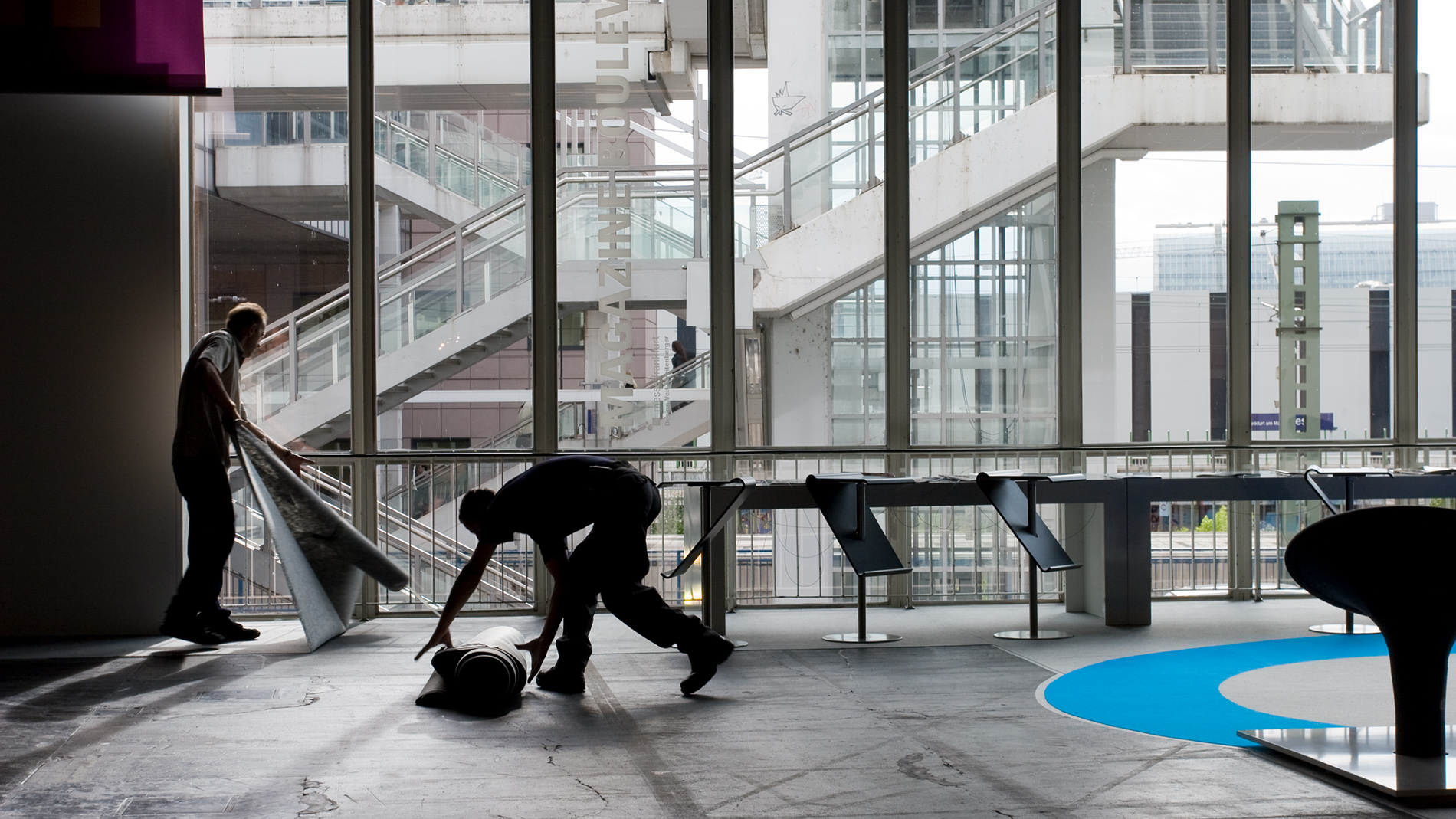 Advanced set-up (subject to registration)
You can start setting up your booth five days before the opening of the trade fair, on 3 January 2019. If your stand has a size of ​​more than 50 sqm, you can request further set-up days in the Shop for Exhibitor Services. The advanced set-up is free of charge and can be booked for 27 December 2018 and 28 December 2018 from 7 a.m. - 11 p.m. and for 2 January 2019 from 7 a.m. - midnight for all stands from 50 sqm.

Advanced set-up
Thursday, 27 December 2018 – Friday, 28 December 2018 

7 a.m. – 11 p.m.
Wednesday , 2 January 2019
7 a.m. – midnight

General set-up
Thursday, 3 January 2019

starting at midnight

Friday, 4 January 2019 - Sunday, 6 January 2019
at all times
Monday, 7 January 2019
ending 3 p.m.*
Dismantling
Friday, 11 January 2019
starting 8 p.m.*
Saturday, 12 January 2019

at all times
Sunday, 13 January 2019
ending 11 p.m.
*Please note:
Set-up 7.1..2019, from 3  to 6 p.m.: Due to the carpet laying in the aisles, set-up can be continued inside the stands only. Please keep aisles free.
Dismantling 11.1.2019, from 5 to 8 p.m.: Dismantling inside the stands only, due to carpet removal in the aisles and delivery of empties by the Logisticservice.
Please note: In order to drive onto the exhibition grounds, it is necessary to register beforehand. Please register in advance online, in order to avoid waiting times on site. You can register here from 5 November 2018.
Contact us for any further queries, especially about advanced set-up and extended dismantling:
Heimtextil - Very beneficial for newcomers

As a start-up and young company, be there and enjoy all the advantages of an appearance on the international stage!
Your benefits at a glance:

We are big, but clearly structured.
High-quality buyers come to us to meet all sizes of order requirements.
We place you together with precisely the right exhibitors.
You benefit from our marketing and international PR.
You receive professional advertising mate rials for your customer communications.
This can be the boost that your products and merchandise need!
Events and information for newcomers
Heimtextil promotes young talented people in the industry. Here, young designers, students and start-ups can find pioneering platforms for the future in various programmes.
These were the events for newcomer 2018:
Newcomer and talents - Impressions 2018
Downloads for your trade fair preparations
Here, you can find important documents for your trade fair preparations, such as the "Milestone list" or the "Technical Information" and download them in just one click.
The Media Package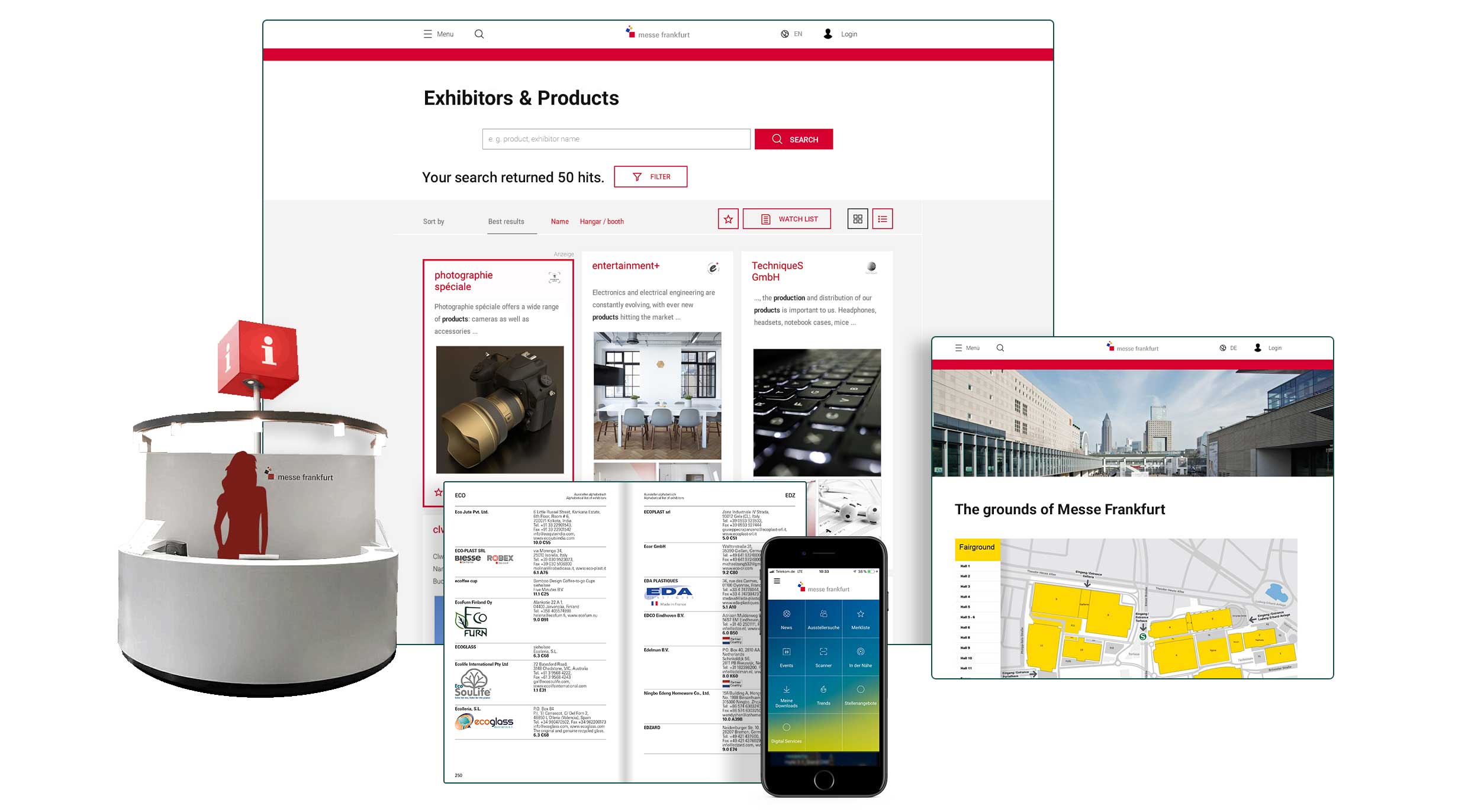 Thanks to the Heimtextil Media Package, you can be sure that your company is shown in the best light on all important information channels before, during and after the fair.
Take advantage of the Media Package for a successful fair!
Printed presence (catalogue)
Company name, address, telephone, fax, website, e-mail, hall and stand number
2 product groups in the catalogue
Online presence
Company name, address, telephone, fax, website, e-mail, hall and stand number
Publication of the product groups as booked
1 company page and 5 product pages with text and photo
5 keywords for full-text search
1 update of the presentation per trade fair cycle
On-site presence
Listing in the visitor information system Compass on the fair site during the event
Navigator App
Listing in exhibitor and product search
Hall plan