Information for exhibitors
Interested in exhibiting at Heimtextil? Here, you can find all the important information you need and can also register.
Stand rental fees
Type of stand
Stand space (€ / sqm)
Complete stand textile designers (€ / sqm)
1 – side open
223,00 €
383,00 €
2 – sides open
231,00 €
396,00 €
3 – sides open
236,00 €
415,00 €
4 – sides open
242,00 €
420,00 €
Two-storey
120,00 €
--
The following amounts will be added to the rental fee:
contribution to environmental protection: € 2.90/sqm
contribution to AUMA: € 0.60/sqm
mandatory media package: € 585.00
Only valid for textile designers in hall 3.0:
minimum media package: € 199.00
statutory sales tax (VAT)
Registration for exhibitors
Are you interested in exhibiting at Heimtextil? Book your booth here easily.
Traffic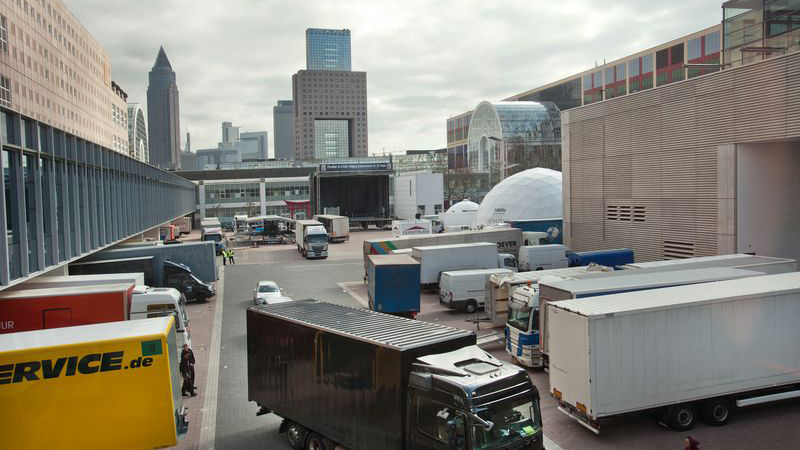 To ensure your set-up resp. dismantling activities can run as smoothly as possible, all vehicles accessing the fairgrounds will need to be registered by you.
Here you can find all important information about the new Messe Frankfurt check-in system:
Messe Frankfurt Traffic Management
Stand set-up/dismantling 2020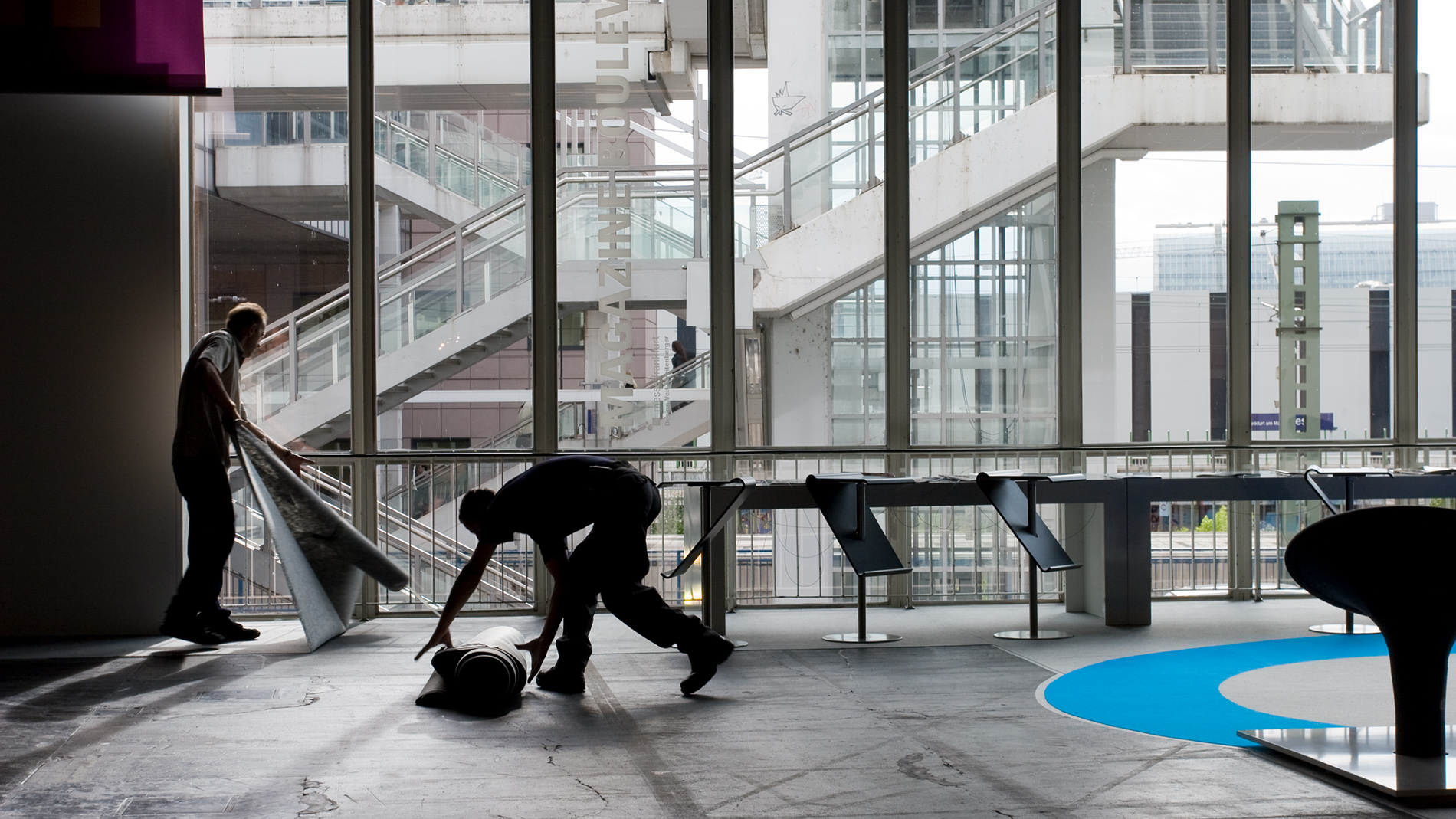 Advanced set-up (subject to registration)
You can start setting up your booth five days before the opening of the trade fair, on 2 January 2020. If your stand has a size of ​​more than 50 sqm, you can request further set-up days in the Shop for Exhibitor Services.  The advanced set-up will be free of charge and can be booked for 27 December 2019 and 28 December 2019, from 7 a.m. throughout to 11 p.m., for all stands from 50 sqm.
Downloads for your trade fair preparations
Here, you can find important documents for your trade fair preparations, such as the "Milestones - key dates for your trade fair preparations", "Technical Information" "Technical Guidelines" or service document. In this documents, you will find important information on our services and for your trade fair planning at a glance. This allows us to offer you the best possible support for designing and preparing your trade fair appearance.
Things you should know: This new service document replaces the service folder that used to be sent by post. Please be sure to forward this service document or the individual information sheets to everyone involved with the trade fair (such as stand constructors, agencies etc.).
Promotion materials   
Here you can find an extensive range of free materials for your individual visitor advertising: from e-cards and online banners, via logos, to posters and post cards. Select your personal advertising materials online and order them free of charge to invite customers to your exhibition stand.  
The Media Package 2020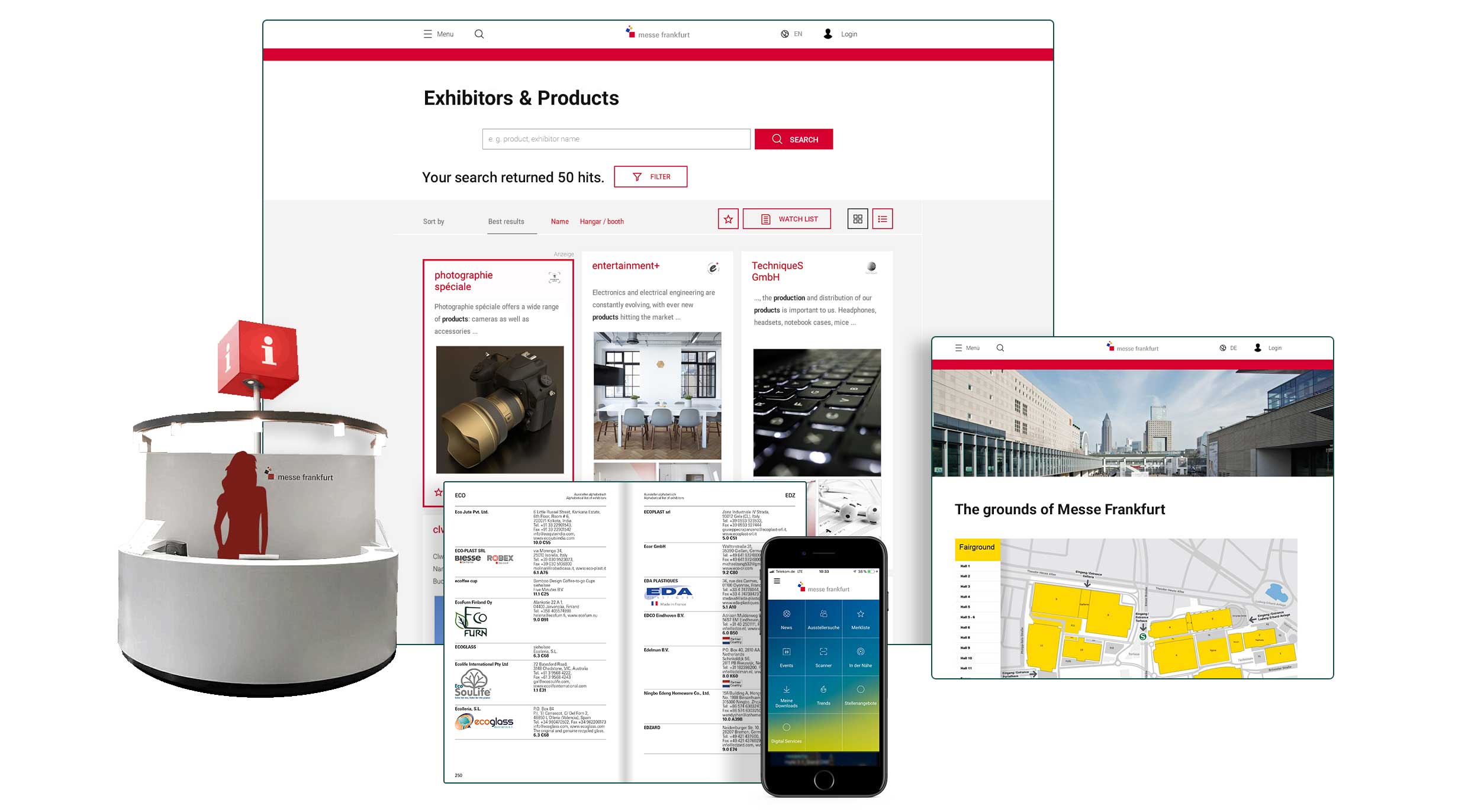 Thanks to the Heimtextil Media Package, you can be sure that your company is shown in the best light on all important information channels before, during and after the fair.
Take advantage of the Media Package for a successful fair!
Printed presence (catalogue)
Company name, address, telephone, fax, website, e-mail, hall and stand number
2 product groups in the catalogue
Online presence
Company name, address, telephone, fax, website, e-mail, hall and stand number
Publication of the product groups as booked
1 company page and 5 product pages with text and photo
5 keywords for full-text search
1 update of the presentation per trade fair cycle
On-site presence
Listing in the visitor information system Compass on the fair site during the event
Navigator App
Listing in exhibitor and product search
Hall plan