Are you interested in exhibiting at Heimtextil? From 9 to 12 January 2024, the next Heimtextil will present a global range of product innovations in textile interior design. Find out more or book your stand at Heimtextil 2024 now!
Products touch the senses and arouse emotions
Intense colours, high-quality textures and special materials must appeal to the emotions – because the textile business is, above all, a people business.
Heimtextil is the perfect place to experience fabrics. Only here will you find so many different textiles to touch, so many contacts to forge and so many inspirations to discover. Only here do the latest textiles unfold their magic for the very first time. Because only Heimtextil has that Wow factor that excites all the senses.
Only here, at the biggest and most important international trade fair for home and contract textiles, are so many diverse products and designs presented so captivatingly – together with a wealth of useful content, talks, tours and experts. Present your products and do business with the numerous international decision makers who come to Frankfurt. A venue for face-to-face encounters that go straight to the heart.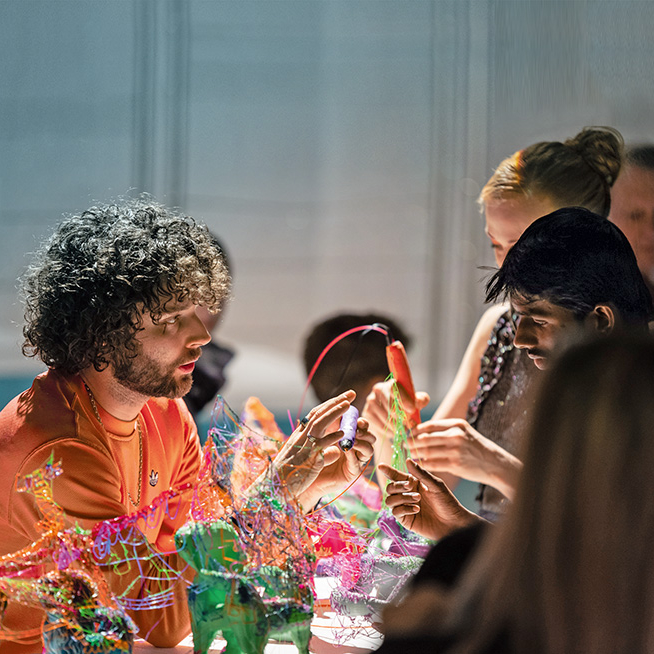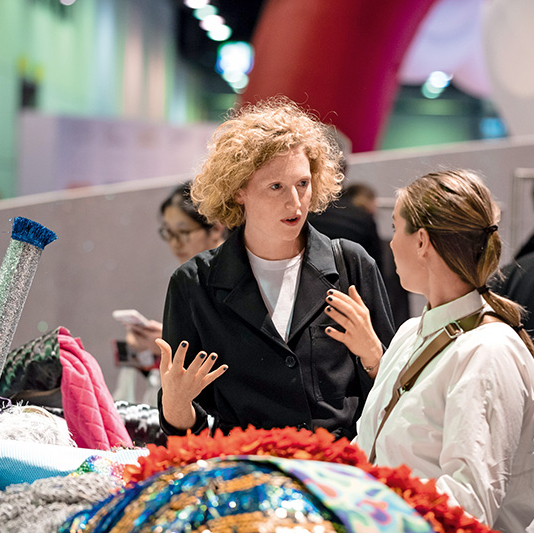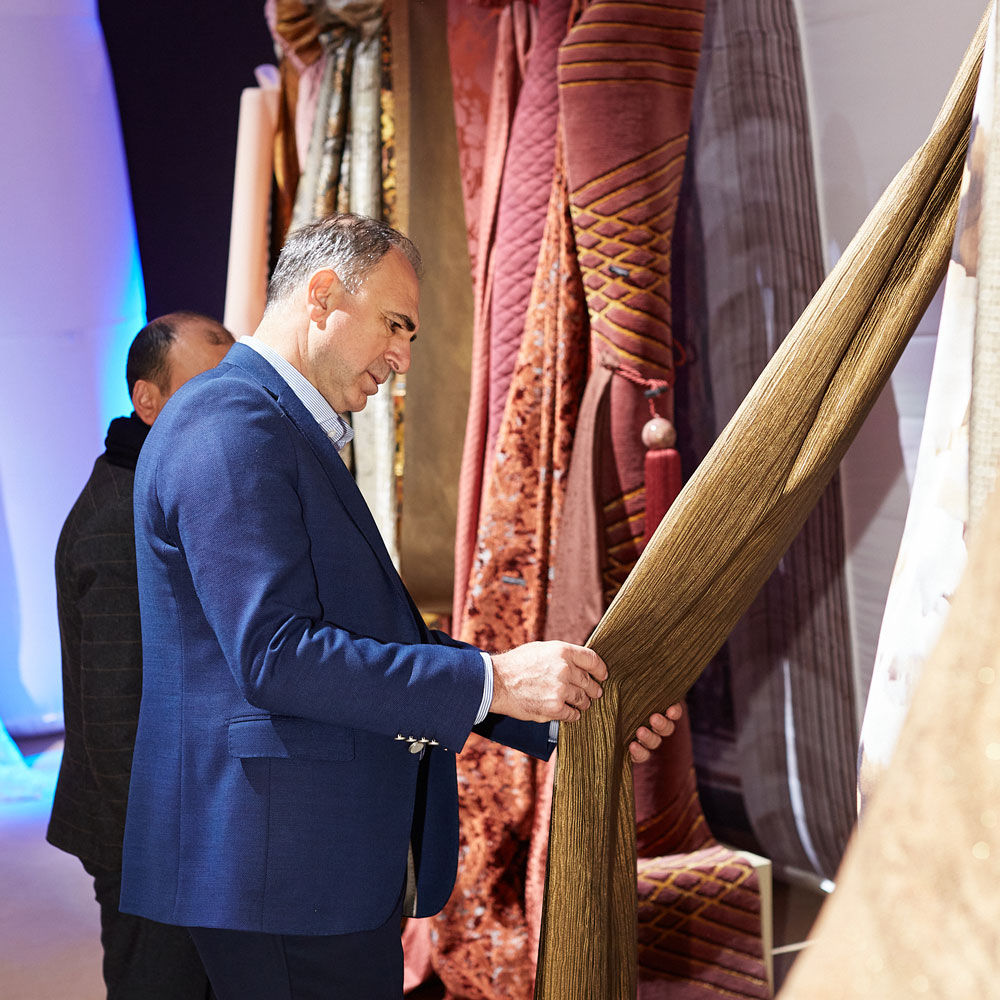 Why it's worth your while to exhibit at Heimtextil
Win over top decision makers
Architects, wholesalers, designers, interior decorators, hospitality experts, interior designers, specialist retailers, bed dealers and visual merchandisers.


Benefit from Heimtextil's reach
Your target groups will be here. Buyers from all over the world come to Frankfurt to find inspiration and conclude the most important deals of the year.


The place for large – and small – orders
Many visitors are interested in companies that allow them to order in relatively small volumes. Suppliers of small order volumes are specially highlighted and supported – and can easily found by relevant buyers.


Optimal visitor matching
Thanks to the use of effective tools, potential customers and exhibitors are able to find each other quickly. Numerous special-interest groups are given particular emphasis, including sustainable product suppliers, textiles for contract furnishing, start-ups and other interesting areas.


Set textile trends
Present your offer at the largest venue for textile design and trends – with countless networking opportunities.


Inspire a wide audience
In all product areas, e. g. Bed & Bath, Window & Interior Decoration and Textile Design, the huge range attracts a broad and international trade audience.


Raise your international profile
The whole industry comes to Frankfurt to network – and to meet you!


Showcase your strong collections
Present your collections to inspire existing customers and win over new ones – be a trendsetter!


Promote sustainability
Benefit from the growing in terest in sustainably produced textiles and present your environmental credentials – we will be delighted to help you.
Heimtextil ground plan 2024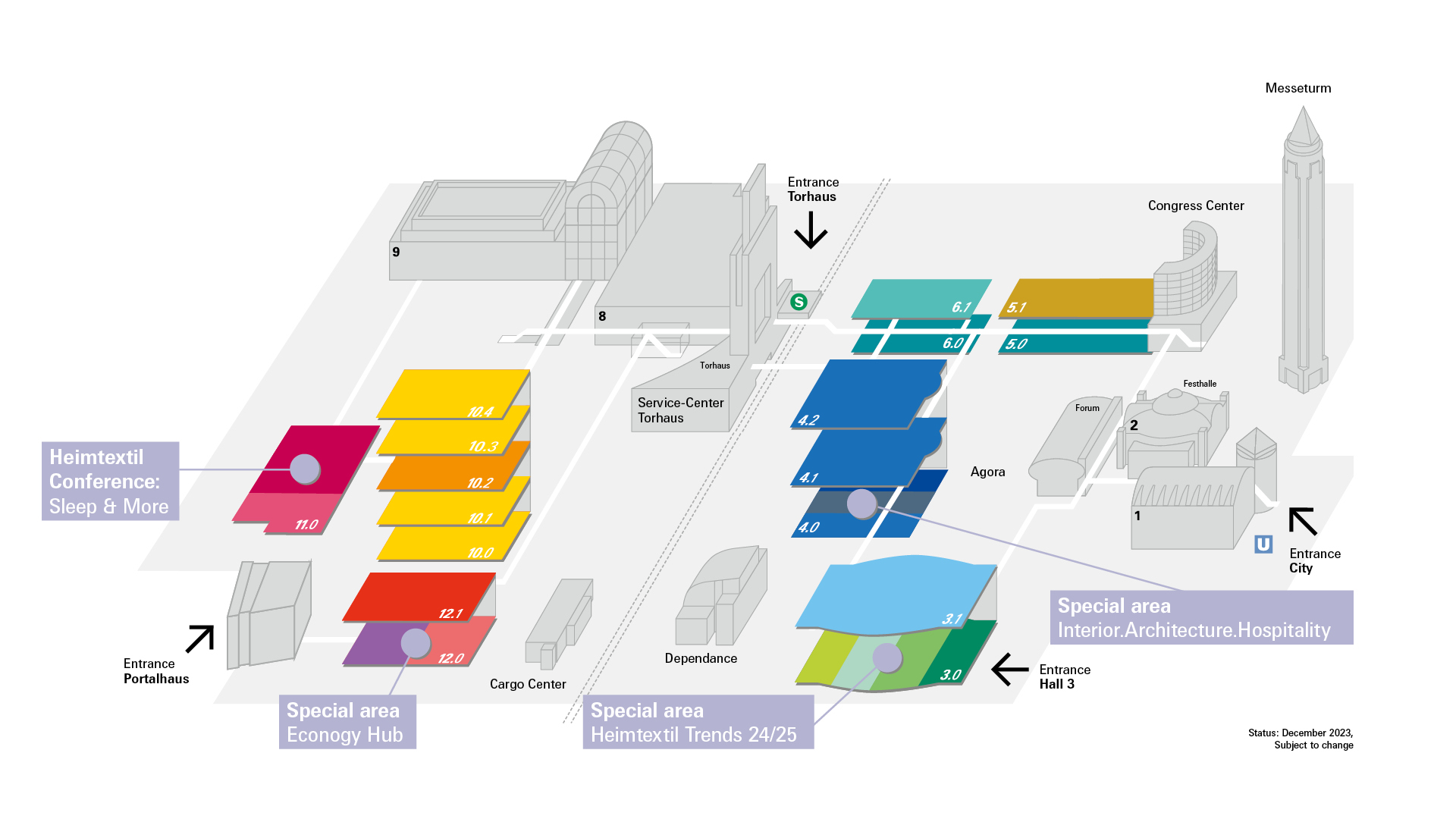 Service rather than servers - Our support for exhibitors
Free promotion materials
We offer a wide range of publicity materials to inform your partners and customers about your participation in Heimtextil and to invite them to experience your trade fair presentation on site.


Support from A to Z
We'd be delighted to advise and help you with all aspects of your trade fair presence – including stand construction, technology, rental furniture and equipment, publications, technical guidelines, logistics, passes and tickets, travel, accommodation and, of course, safety and hygiene regulations and concepts.


Targeted campaigns to attract your trade visitors
We invest in eye-catching, international publicity campaigns to attract the right visitors for you, e.g. with advertisements in trade magazines, online marketing, PR, direct marketing and social media activities.

Book your place now at Heimtextil 2024

Support for innovative start-ups:
Are you a newcomer in the textile industry? If so, we have a very special offer for you. Talk to us!


Minimum stand size:
Because of current restrictions, the minimum stand size for individual Heimtextil exhibitors is 12 square metres. Stands in the Textile Designer area are exempt from this regulation. Should the hygiene and protection regulations change in the ongoing planning process, the stand size will be adjusted accordingly.

Type of stand
Stand space
(€ / sqm)

Stand space
Joint Stand
organisers
(€ / sqm)

Complete stand
textile designers
(€ / sqm)

1 - side open
240 €
217 €
409 €
2 - side open

249 €
226 €

422 €
3 - side open

257 €
233 €
442 €
4 - side open

264 €
240 €
448 €
Two-storey
126 €
--
--
The following amounts will be added to the rental fee:
contribution to environmental protection: € 4.20/sqm
contribution to AUMA: € 0.60/sqm
mandatory media package: € 985.00 / Only valid for textile designers: minimum media package: € 299.00
statutory sales tax (VAT)

Registration for Heimtextil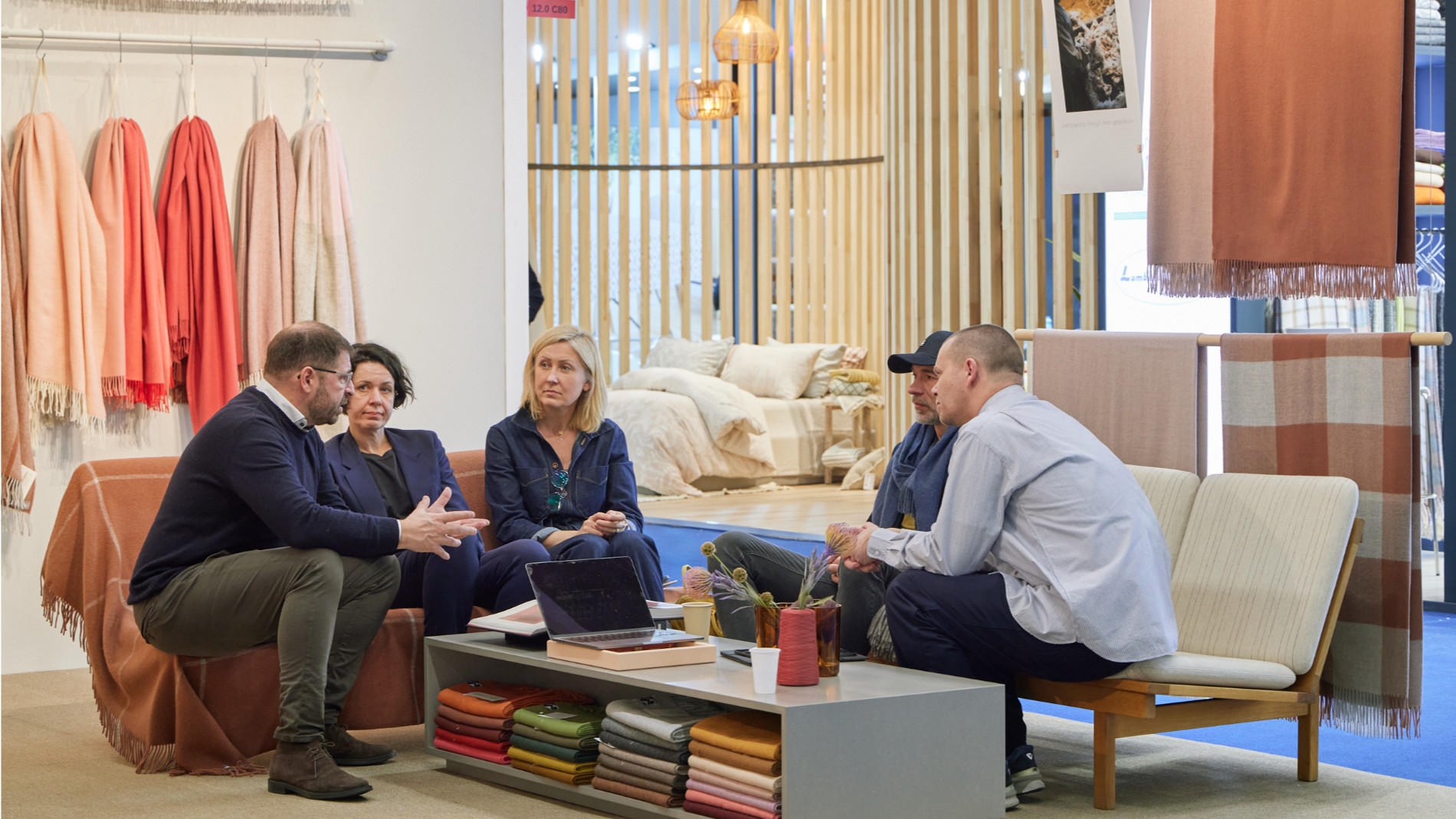 How to reserve your stand booth:
Send us the completed non-binding declaration of intention to exhibit.
We will then mail you an individual stand space proposal.
If you are happy with your location, send us your confirmation.
We will then confirm your participation.
You're now part of Heimtextil 2024. We look forward to seeing you!
Our sales team
Do you have any questions about your participation or the organisation of your trade fair presence? Our Sales Managers would be delighted to help. Simply phone or e-mail them.