Are you a supplier of fitted carpets, handmade carpets, custom-made carpets, machine-made woven carpets, mats and dirt-absorbing carpeting or rugs and runners? Welcome to Heimtextil 2024! In our new exhibition hall 5, we are arranging a separate, compact area for your product range.
Products touch the senses and arouse emotions
Intense colours, high-quality textures and special materials must appeal to the emotions – textile business is people business.
Heimtextil is the perfect place to experience fabrics. Only here, at the biggest international trade fair for home and contract textiles, are so many products presented in so many different ways and accompanied by so much valuable content, talks, tours and experts.
Present your products at Heimtextil and do business with international decision-makers directly on site.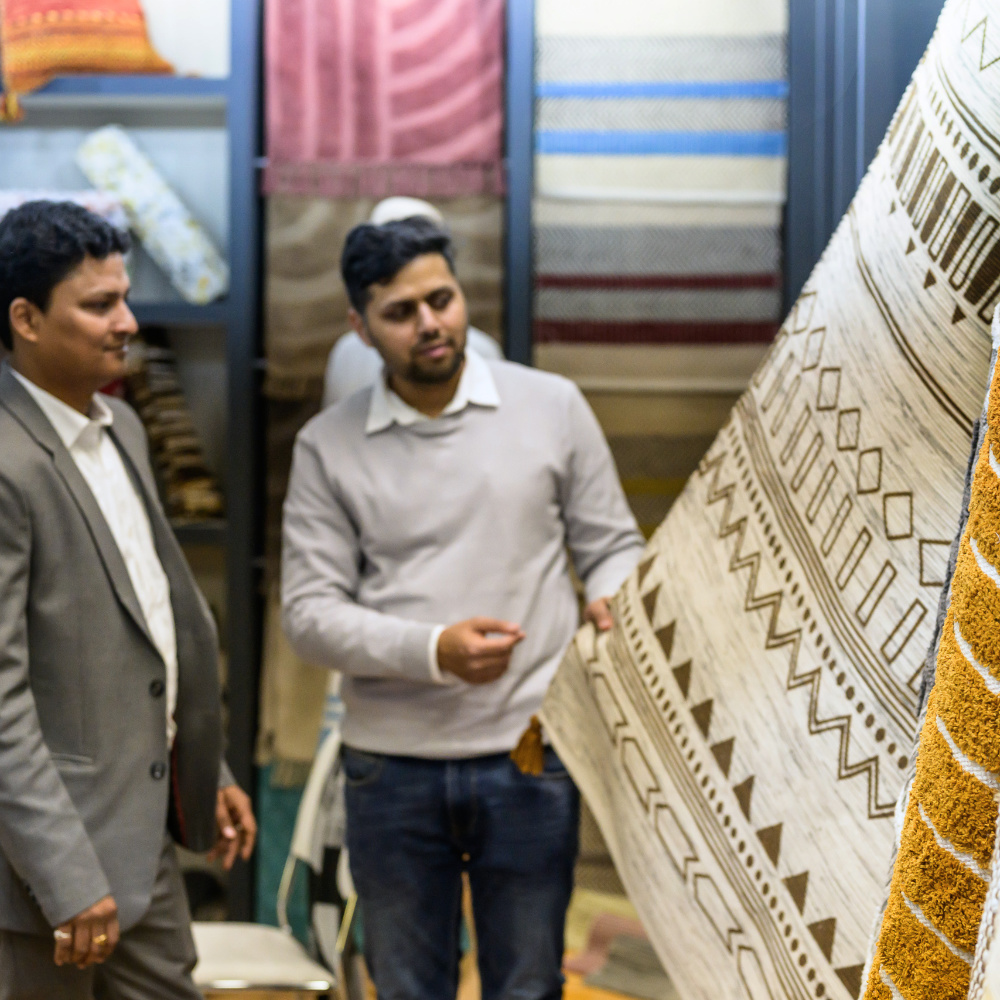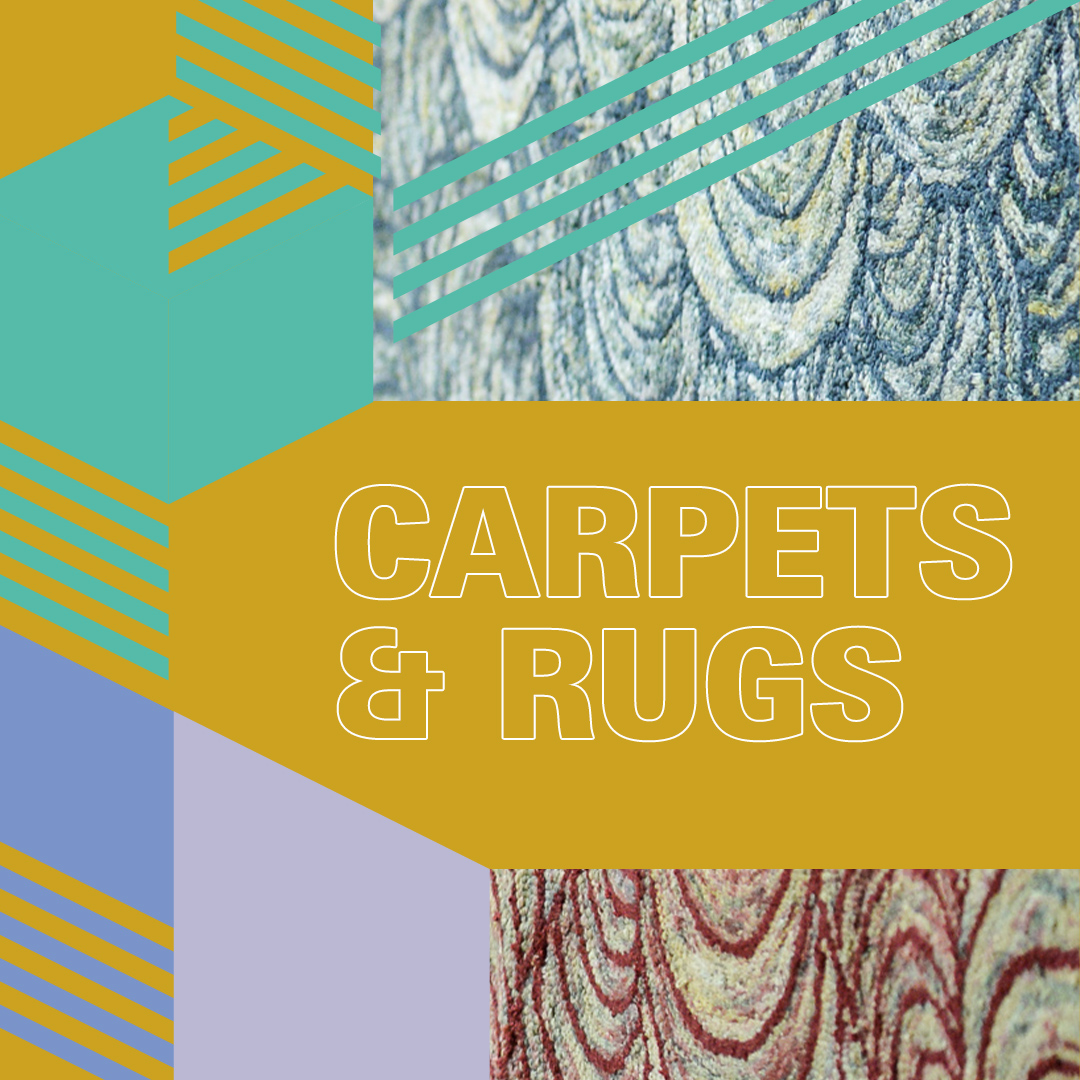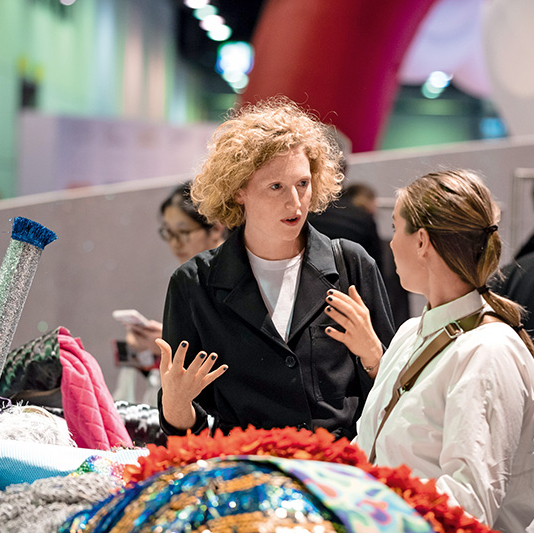 Why it is worthwhile for you to exhibit
Unique international platform for home and contract textiles
Become part of the worldwide range of product innovations for textile interior design.


Annual ordering event
Heimtextil is the season opener of the year. It offers a reliable platform for exhibitors and trade visitors.


Established textile event
The new Carpets & Rugs section will be perfectly integrated into an existing textile environment – a position from which you benefit enormously.


Make the most of a raised profile and an audience keen to fill their order books
Heimtextil is the meeting place for top decision-makers in the global textile sector. Buyers from all over the world come here to find inspiration – possibly from your collection.


Targeted marketing
The new Carpets & Rugs product segment is attractively promoted to specific target groups – via all Heimtextil media channels as well as through advertising and press releases.


Relevant content for your target group
The highly dynamic nature of the textile sector is reflected in the wide-ranging supporting programme of events, including the Heimtextil Trends presentation, product demonstrations, lectures, guided tours and awards ceremonies. Here, the focus is on topics that are particularly relevant to your target audience.


Preferential treatment at Heimtextil 2025
As an exhibitor at Heimtextil 2024, you will be given priority when we are planning for the 2025 event.


Highlight your sustainability credentials
Benefit from the growing interest in sustainably produced textiles and present your environmental credentials. We support you in this!
Here you'll meet your target groups
Up to 3,500 representatives from furniture and home furnishing stores


Up to 700 representatives from DIY and home improvement stores


Up to 2,800 representatives from mail-order and online retailers


Up to 700 representatives from department stores, superstores, discounters and specialist retailers
The new hall 5: Open for the first time at Heimtextil 2024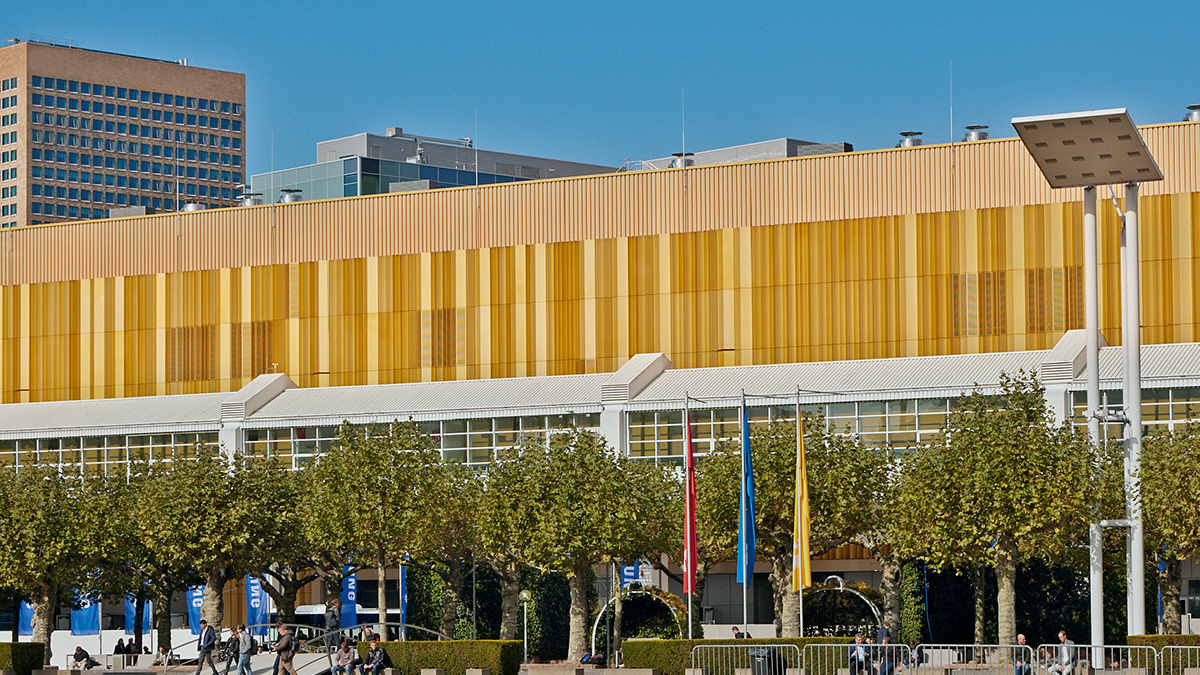 It offers:
an outstanding location with excellent connections to the other Heimtextil halls
a rapid route for visitors via the Via Mobile walkway
direct access to hall level 6.1 and to the Asian Excellence area
attractive foyer areas, restaurant and roof terrace for exclusive side events
Heimtextil ground plan 2024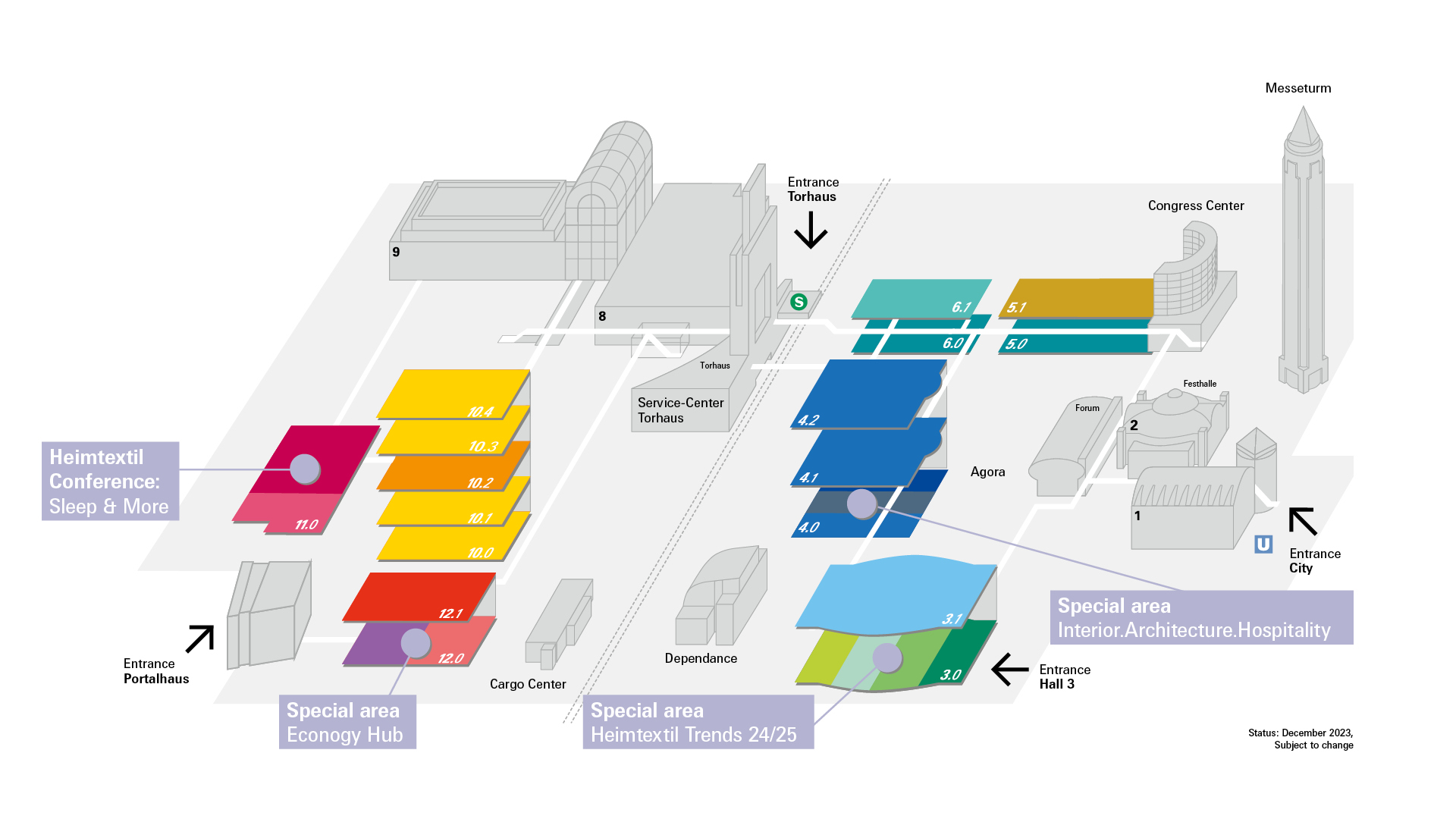 Service rather than servers - Our support for exhibitors
Free promotion materials
We offer a wide range of publicity materials to inform your partners and customers about your participation in Heimtextil and to invite them to experience your trade fair presentation on site.


Support from A to Z
We'd be delighted to advise and help you with all aspects of your trade fair presence – including stand construction, technology, rental furniture and equipment, publications, technical guidelines, logistics, passes and tickets, travel, accommodation and, of course, safety and hygiene regulations and concepts.


Targeted campaigns to attract your trade visitors
We invest in eye-catching, international publicity campaigns to attract the right visitors for you, e.g. with advertisements in trade magazines, online marketing, PR, direct marketing and social media activities.

Book your place now at Heimtextil 2024
Type of stand
Regular
(€ / sqm)

Organisers
(€ / sqm)

1 - side open
240 €
217 €
2 - side open

249 €
226 €
3 - side open

257 €
233 €
4 - side open

264 €
240 €
Two-storey
126 €
--
Plus:
contribution to environmental protection: € 4.20/sqm
contribution to AUMA: € 0.60/sqm
mandatory media package: € 985.00
and applicable VAT for all prices
Heimtextil 2024: WOW your Business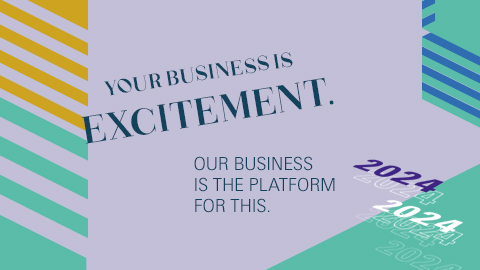 Register for Heimtextil 2024 and secure your stand. Only those who are on site can inspire.
Register now