Make and Remake rejuvenates existing resources such as second-hand and scrap material. This theme celebrates the transformation of pre-used, deadstock, and remnant textiles into beautiful, desirable products. Designers are encouraged to let their imaginations run free, using creative, unexpected processes and applications to repurpose the wealth of reusable materials already available. Techniques such as overprinting, overdyeing, bricolage, collage, and patchwork create a maximalist, joyful mix of colour, print, pattern, and texture. The aesthetics of repair come to the fore, as contrast joinery, stitching, and patching become features in their own right, and encourage visible rejuvenation. The inventive, ingenious approach of Make and Remake has a joyous, energetic appeal.
Make and Remake Textiles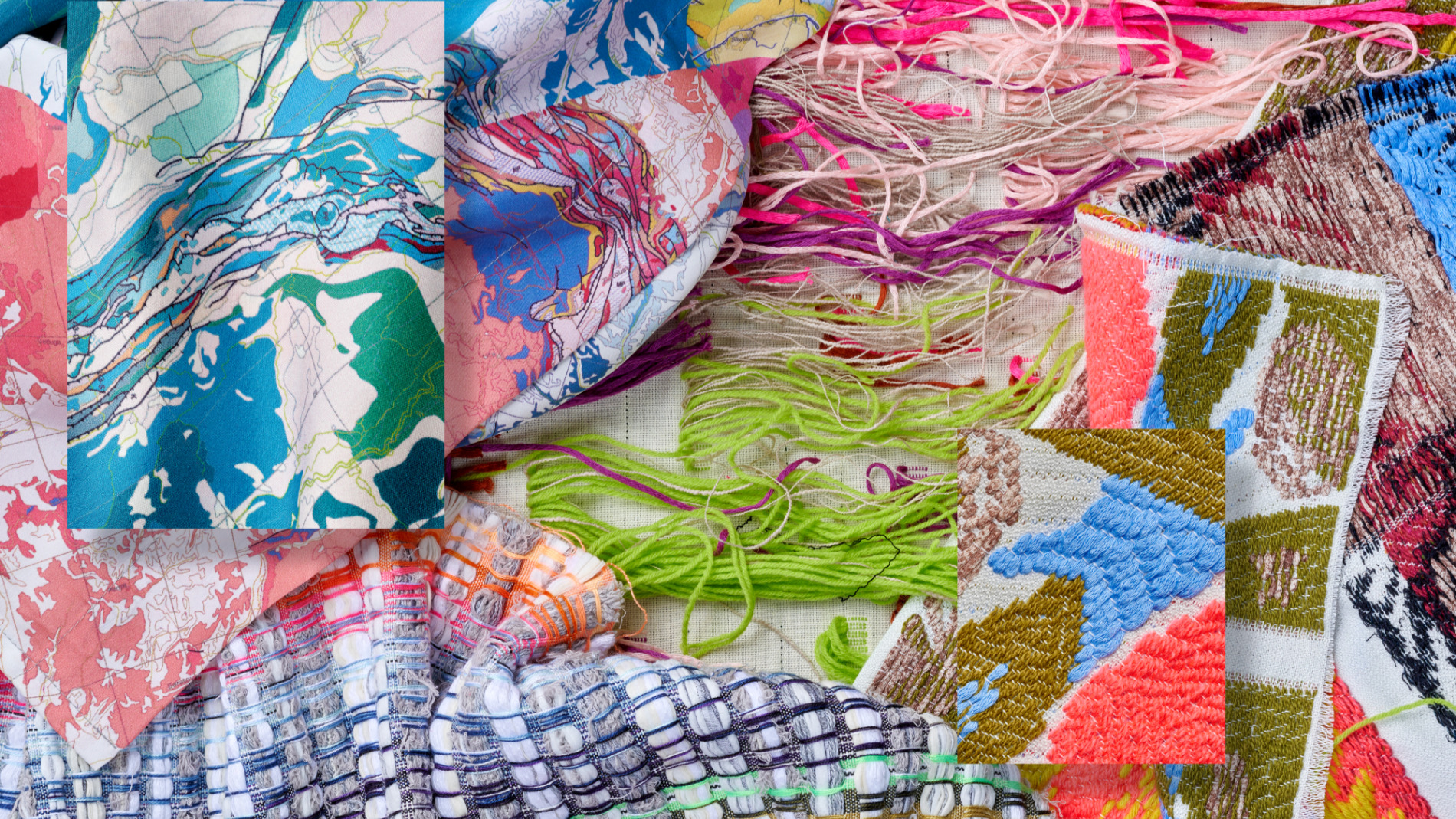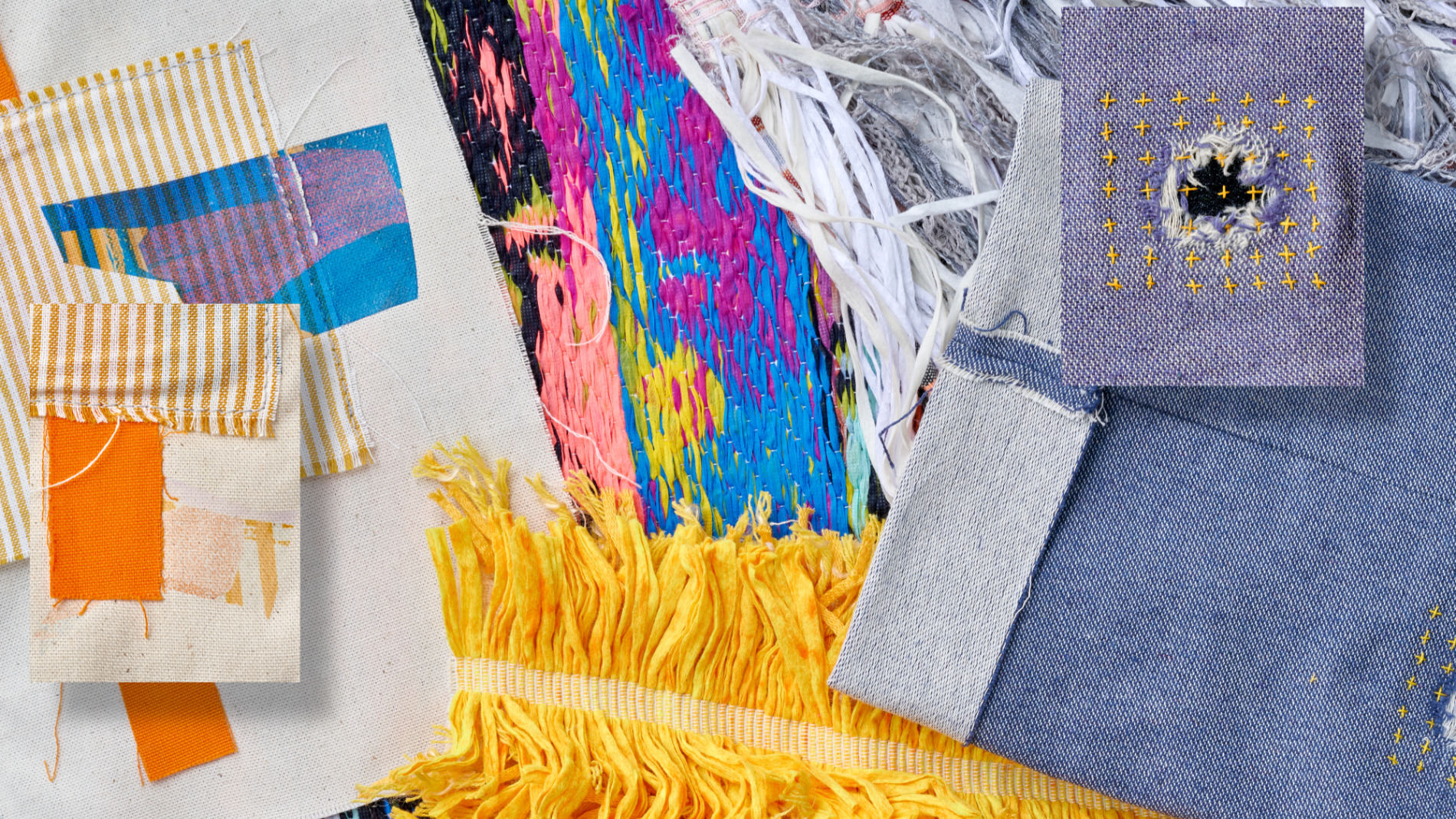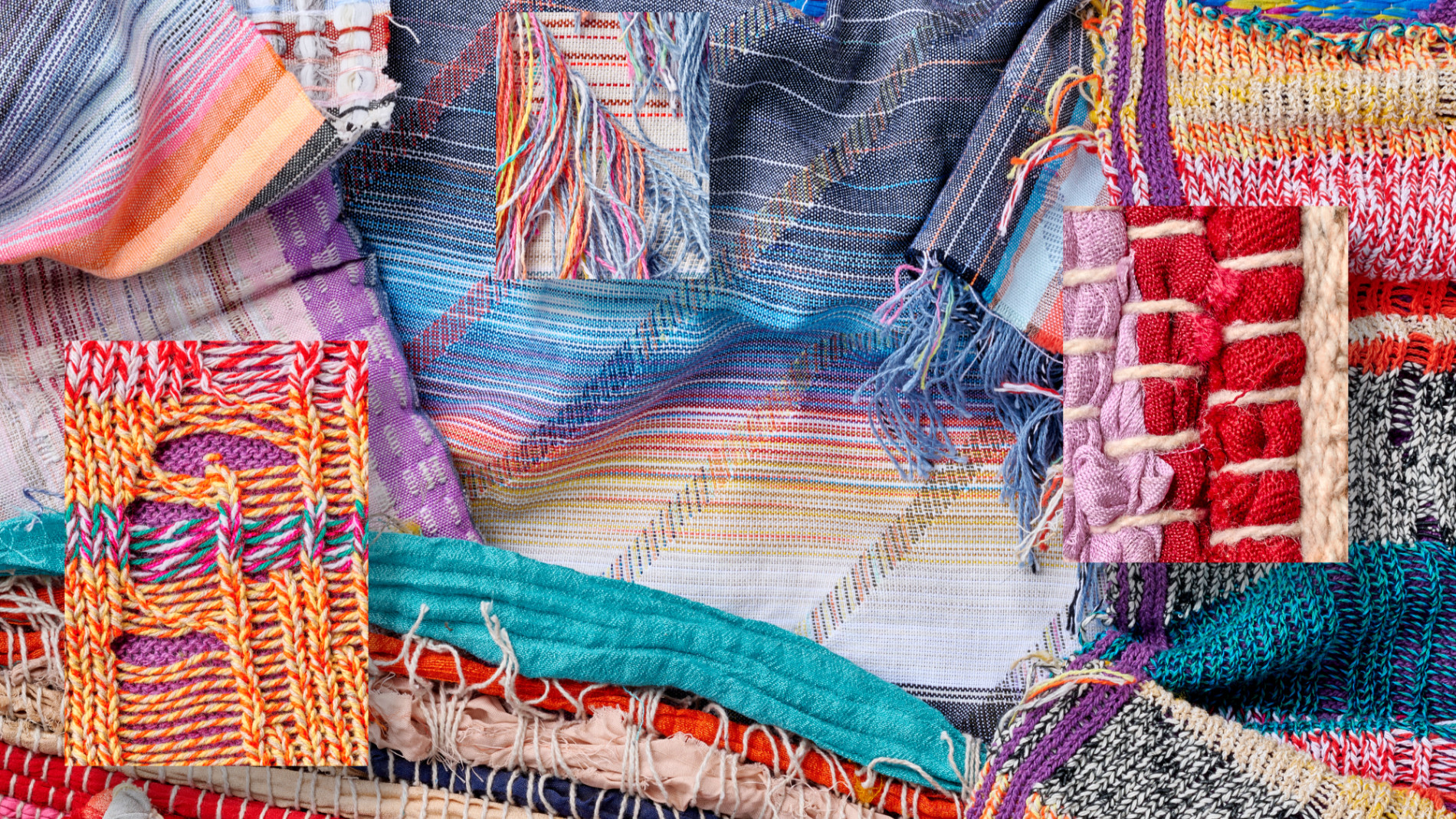 Enhanced tactility is achieved through crafted embellishment: embroidery, appliqué, textured weaving, knotting and fringing
Overprint and overdye processes transform old into new; layered colour patterns and graphics lead to bold and maximalist, yet conscious, designs
Wrapped, taped, dipped, darned – visual mending is embraced and elevated, treated as embellishment and decoration
Ad-hoc assemblages of pre-loved, remnant or archive textiles combine in mix and match compilations
Colour is reclaimed and recycled – synthetic brights are desaturated, muted and dirtied with complex undertones that evidence past lives 
Colour Palette

A palette of nuanced brights represents colour that has been recycled and reclaimed. These saturated hues feature added complexity that suggests the effects of age, wear and transformation through time and processing.
Challenging assumptions that conscious colour must be muted and dirtied, this palette boasts vibrancy and dynamic contrast.

Pantone 19-1862 TCX | NCS S 1580-R | RAL 3027

Pantone 18-4043 TCX | NCS S 2060-R80B | RAL 260 40 40

Pantone 14-3911 TCX | NCS S 1020-R60 | RAL 290 80 10

Pantone 15-0751 TCX | NCS S 1080-Y | RAL 1012

Pantone 15-5416 TCX | NCS S 1050-B80G | RAL 180 70 35

Pantone 15-1717 TCX | NCS S 0540-R | RAL 460-1

Pantone 16-1255 TCX | NCS S 1080-Y50R | RAL 380-4

Pantone 19-4006 TCX | NCS S 9000-N | RAL 790-6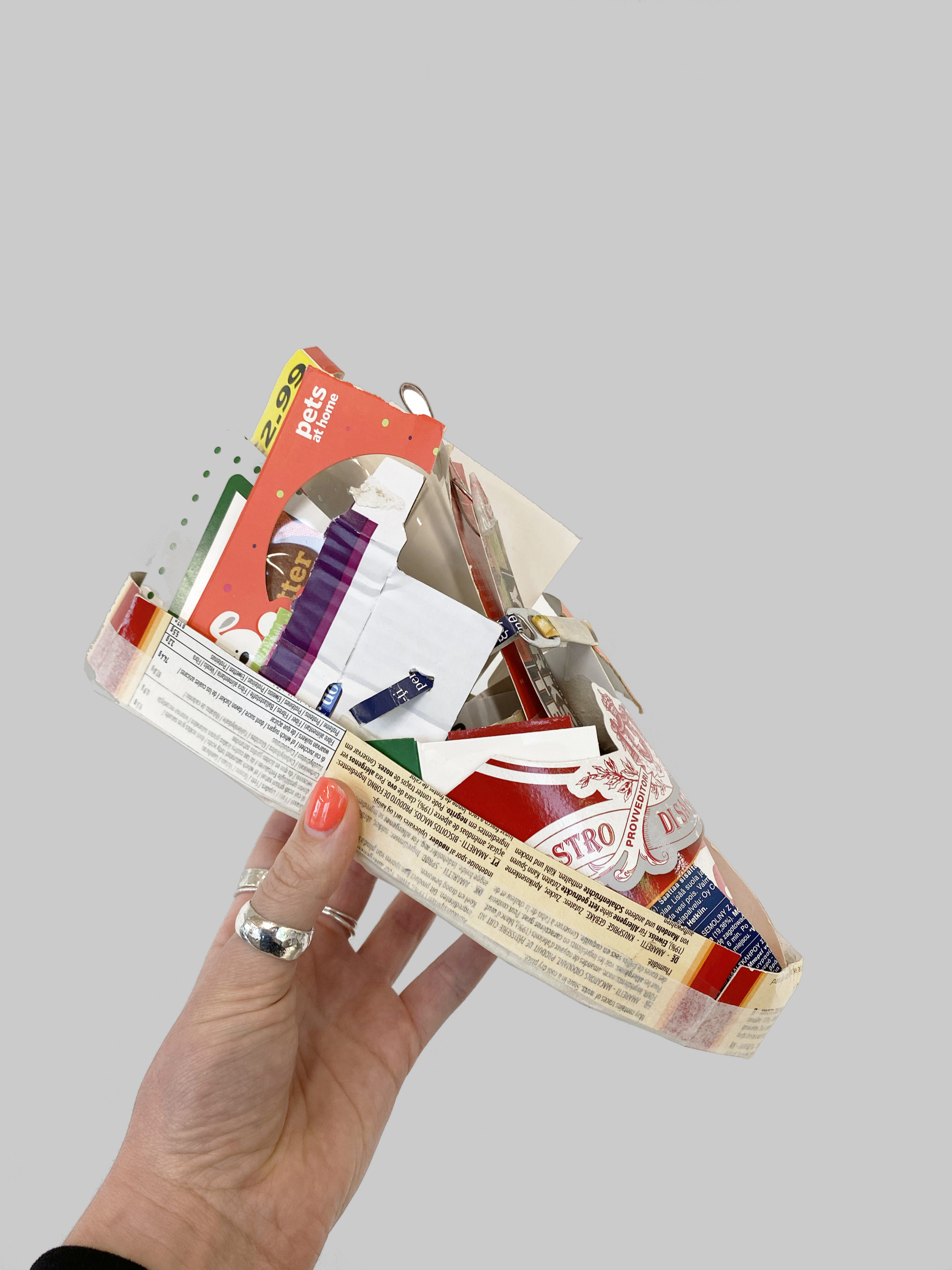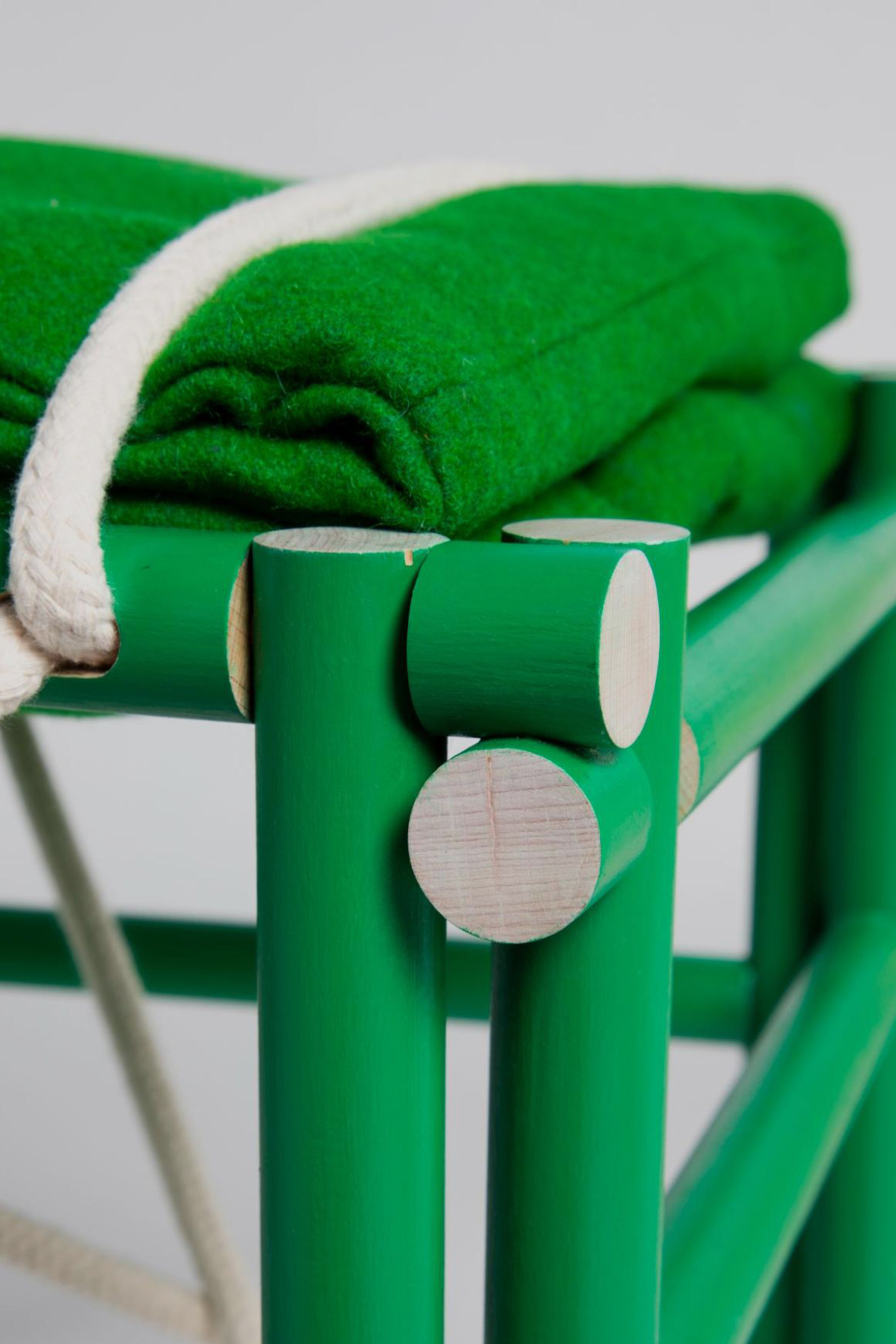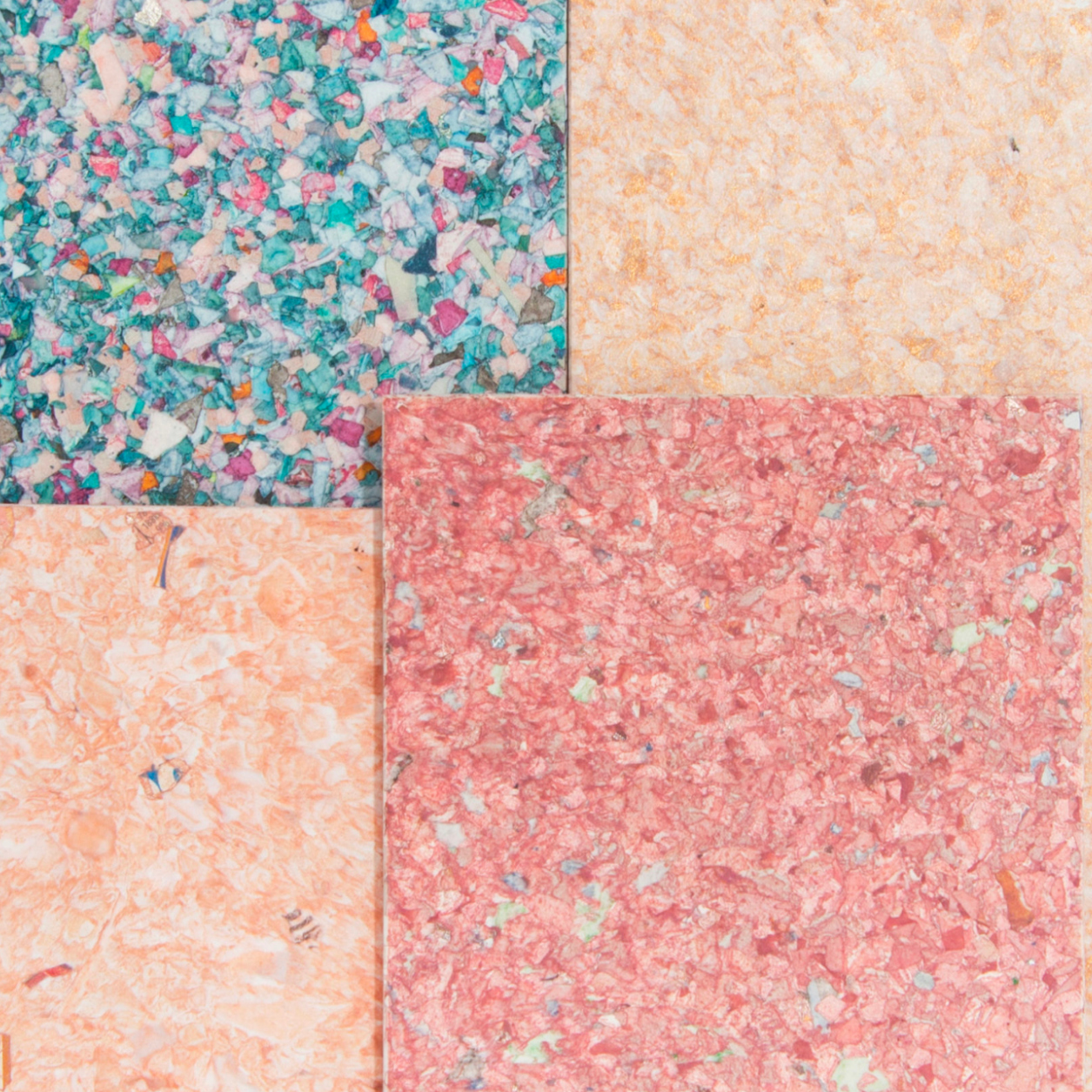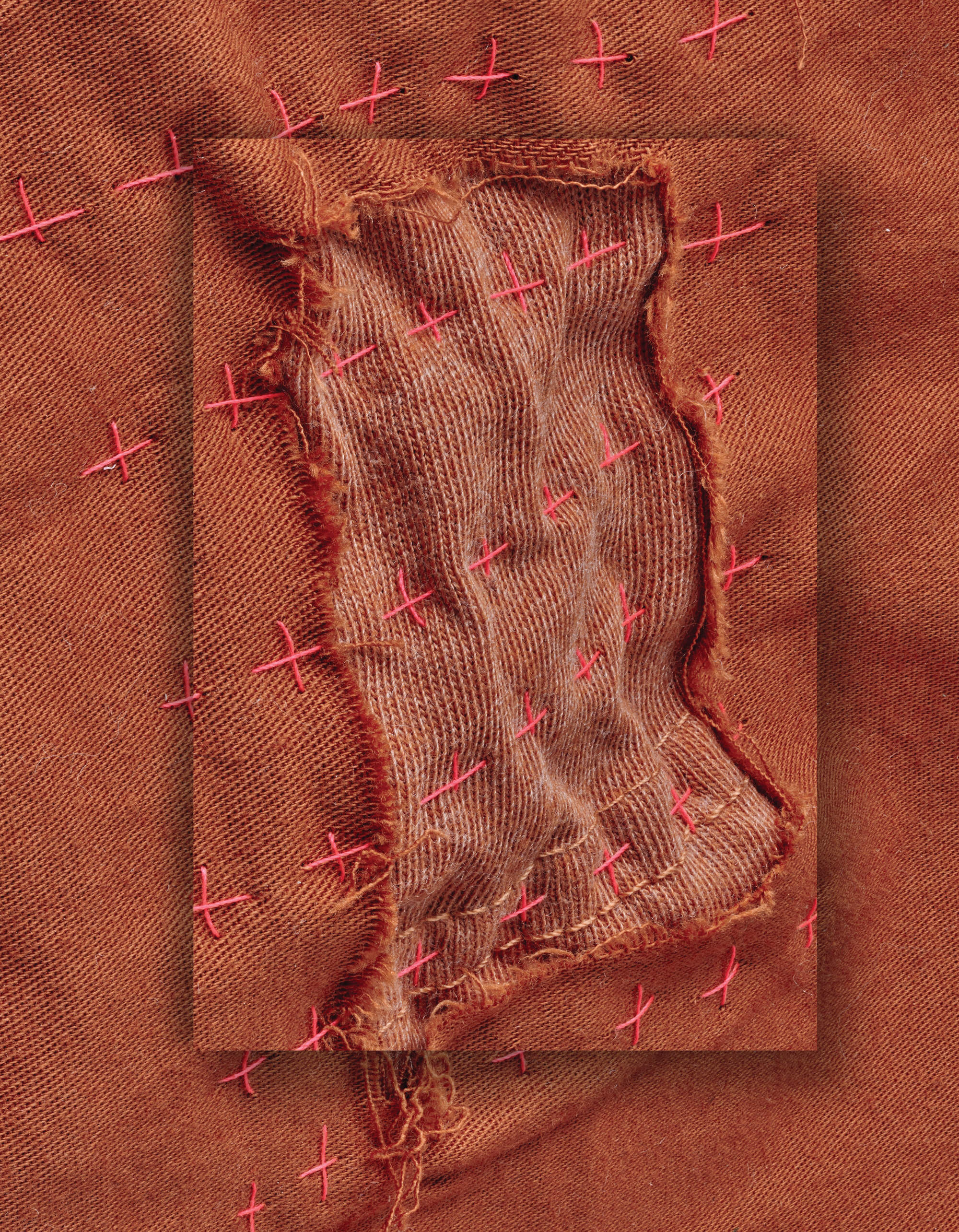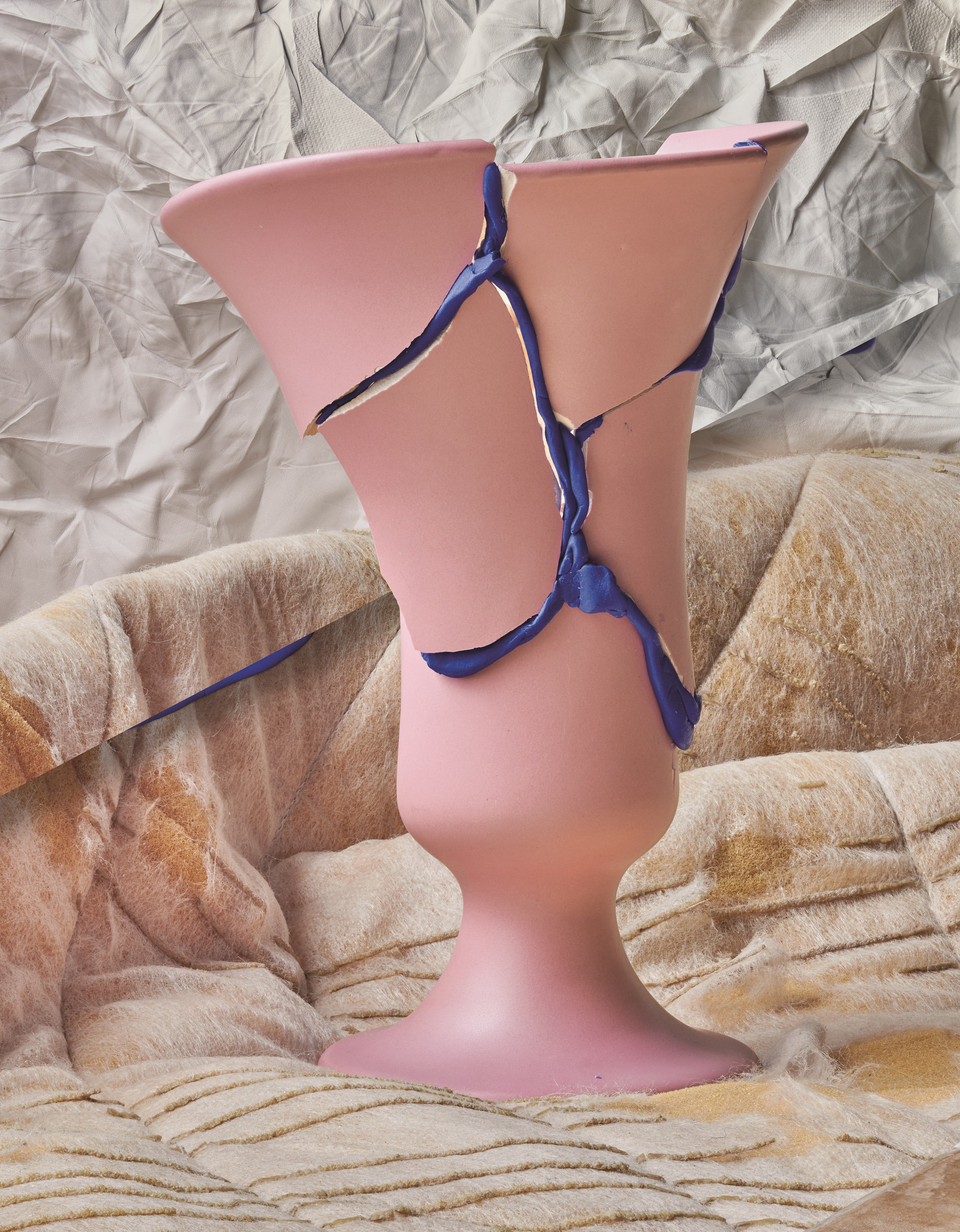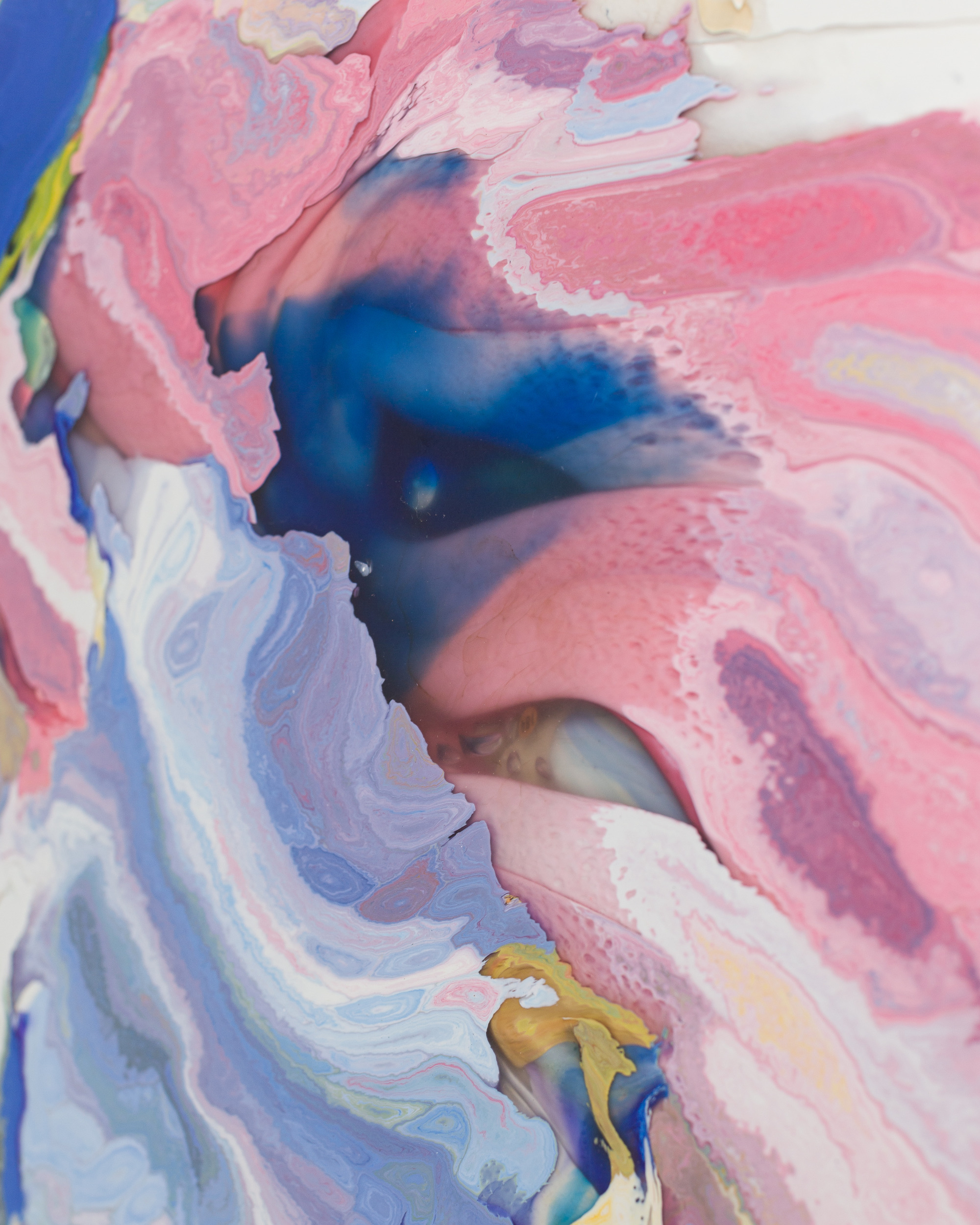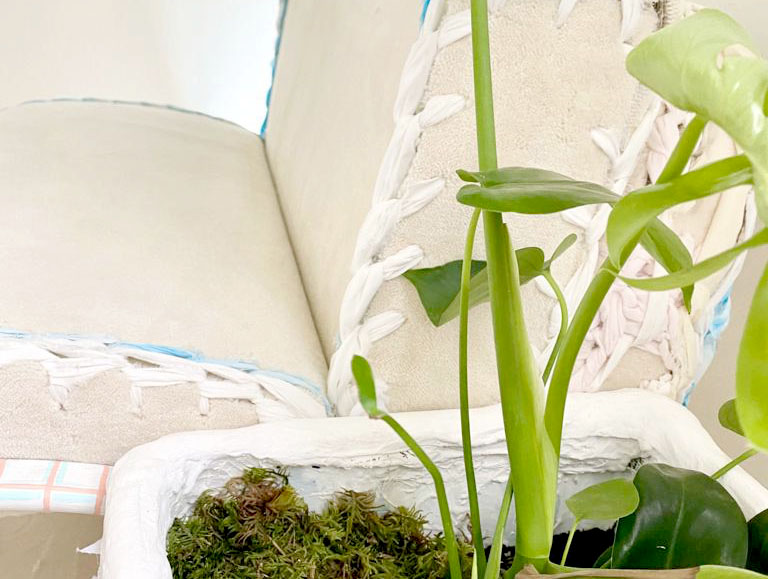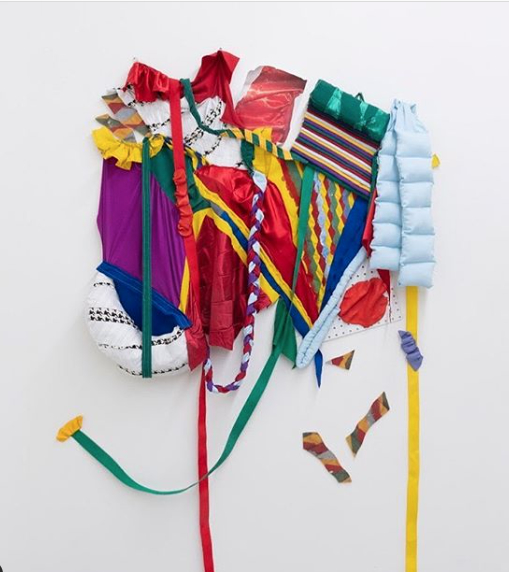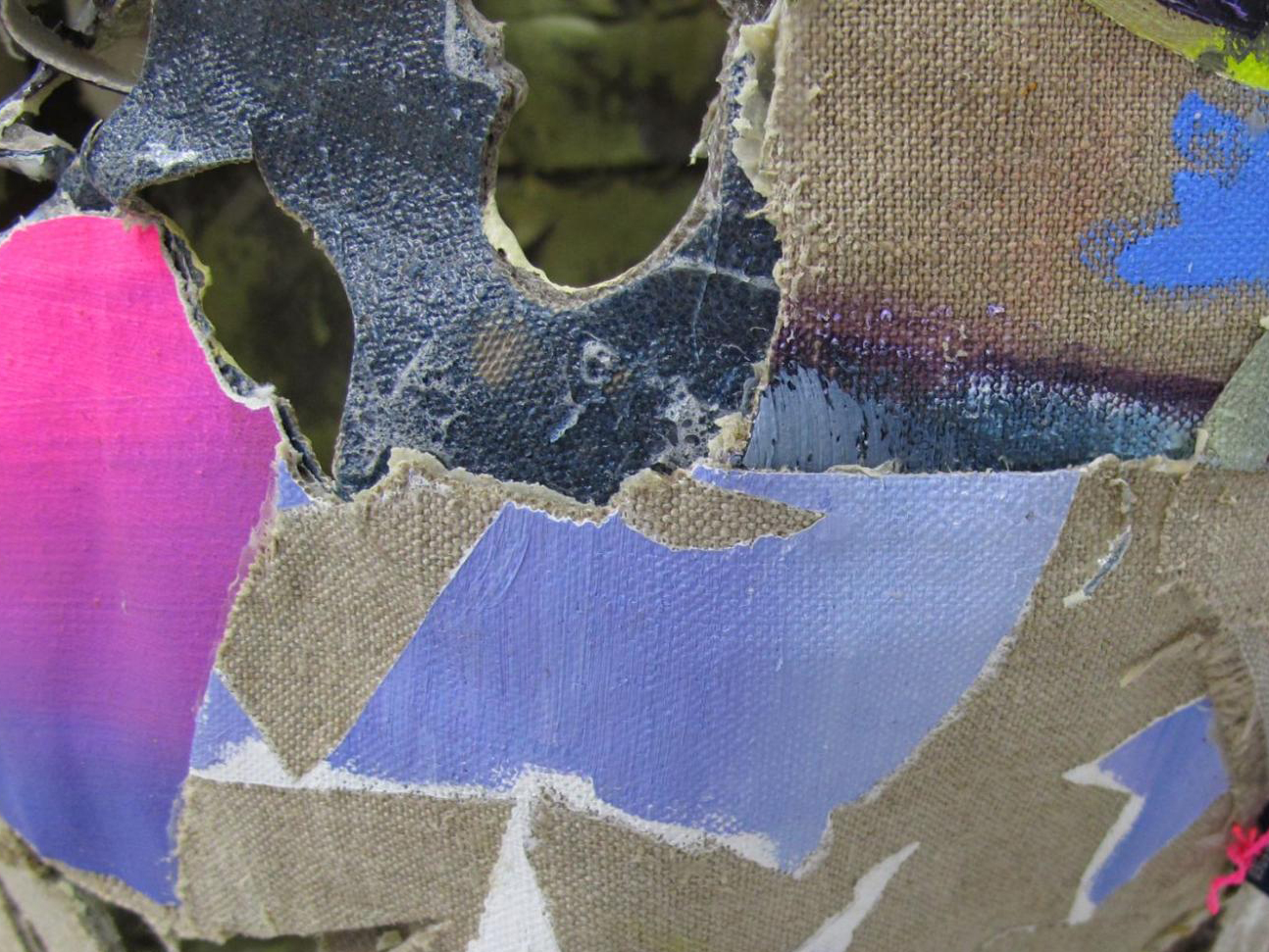 Special thanks to the textile and material contributors
Hero image:
Textile print by Raeburn
Repair by Nina van Bart
Textile image 1:
Textile design by Nina van Bart
Textile image 2:
Textile print by Raeburn
Textile image 3:
Repair by Nina van Bart