Stijlinstituut Amsterdam is responsible for the Trend Book content and Trend Space implementation at the upcoming Heimtextil. Alongside Stijlinstituut Amsterdam, London-based studio FranklinTill and Danish agency SPOTT trends & business contributed to the 20/21 global forecast for perspective-related interior design.
Reflecting on this year's Heimtextil trend "WHERE I BELONG" shows one size does not fit all. To unravel and reveal the layers of our identities in an informative and inspiring way, Stijlinstituut Amsterdam invited four design studios and two photographers to capture the core of each theme. Each creative was assigned a theme matching their philosophy, practice and methodology, enabling them to bring a personal and authentic aspect to the stories.
"Maximum Glam" turns the glamorous life tech-savvy, "Pure Spiritual" finds balance in nature and mysticism, "Active Urban" values utilitarian, adaptable solutions, whereas "Heritage Lux" celebrates rich historical legacies and "Multi-Local" embraces global cultural influences.
Interview: Bastiaan de Nennie on Maximum Glam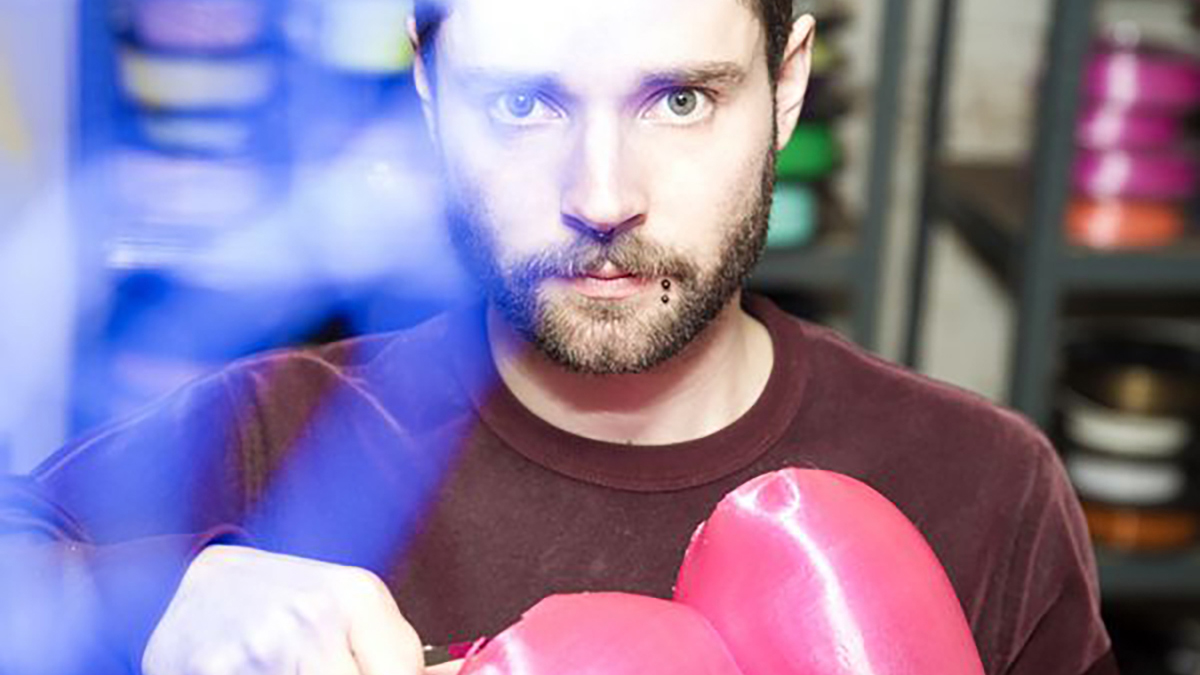 From his Amsterdam base, designer and Phygital Studio founder Bastiaan de Nennie is transforming the Maximum Glam trend from concept to reality by designing and 3D printing new textile forms. Working at the intersection of the physical and digital, de Nennie uses real-life objects as the "building blocks" for new digital forms, combining the mediums to make "phygital" 3D printed creations.
"The big difference in what I'm doing in my work is that I never start drawing in the computer. It's the same with this [project]. Everything comes from the real world. The starting point is always something 3D scanned, a picture or real textiles. That way, you get a completely different shape language to what you see a lot with digital 3D designers. Which in my opinion, a lot of them look so similar that you can't tell which designer or studio made it."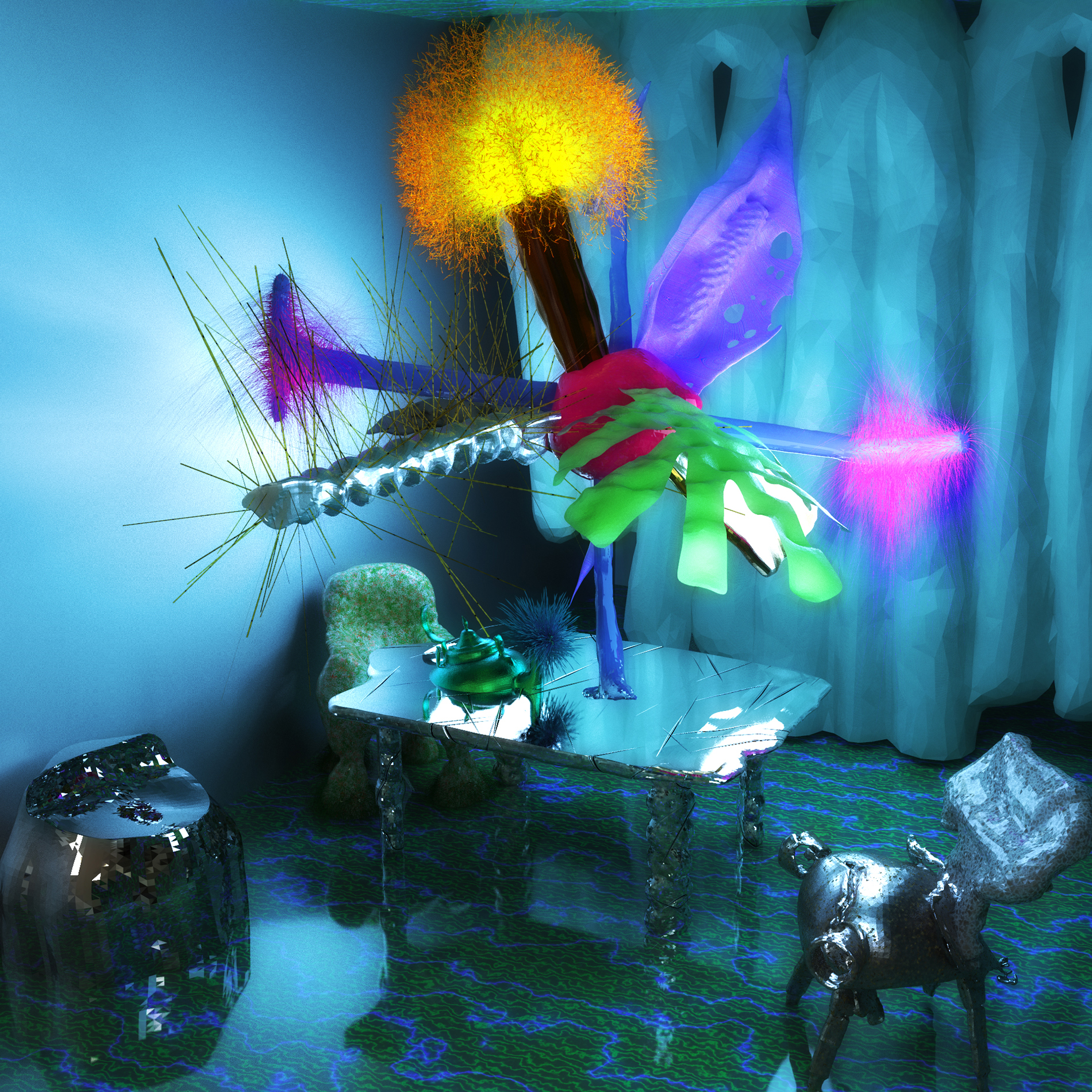 This unique process is visible in the videos de Nennie has created for Heimtextil to showcase Maximum Glam ahead of the event. "With the moving images, they are videos of textiles that really are the textiles, and that doesn't happen that often. Most of the time they are made on the computer, as they try to copy reality and they do it well. But I don't try to copy reality, I try to use reality. So, if the camera doesn't have the perfect resolution or if the 3D scan is not perfect, I use that imperfection, I accept it and use it as a signature instead of trying to copy reality."
"Back in the day of newspapers and magazines you can make a collage, or you can do it in Photoshop," he continues. "I actually do both, but with 3D files, combined with video and photos, so everything comes together now in one thing. All the work I have done for Heimtextil, all those worlds are cutting and pasting with real textiles from 3D scanning, assembling. All these techniques become one big Phygital – and that's what the name of my studio is."
The multi-layered approach that de Nennie takes in creating his work occurs in parallel to the layers present in the theme. "In [Maximum Glam] there are some sub-themes, and for every sub-theme, I've made worlds of materials together," explains de Nennie. "[It's] very textural, futuristic, almost circus. Fluffy hairs, iridescence, all combined, and woven, and a bit like cultural textiles. I really like this imperfection."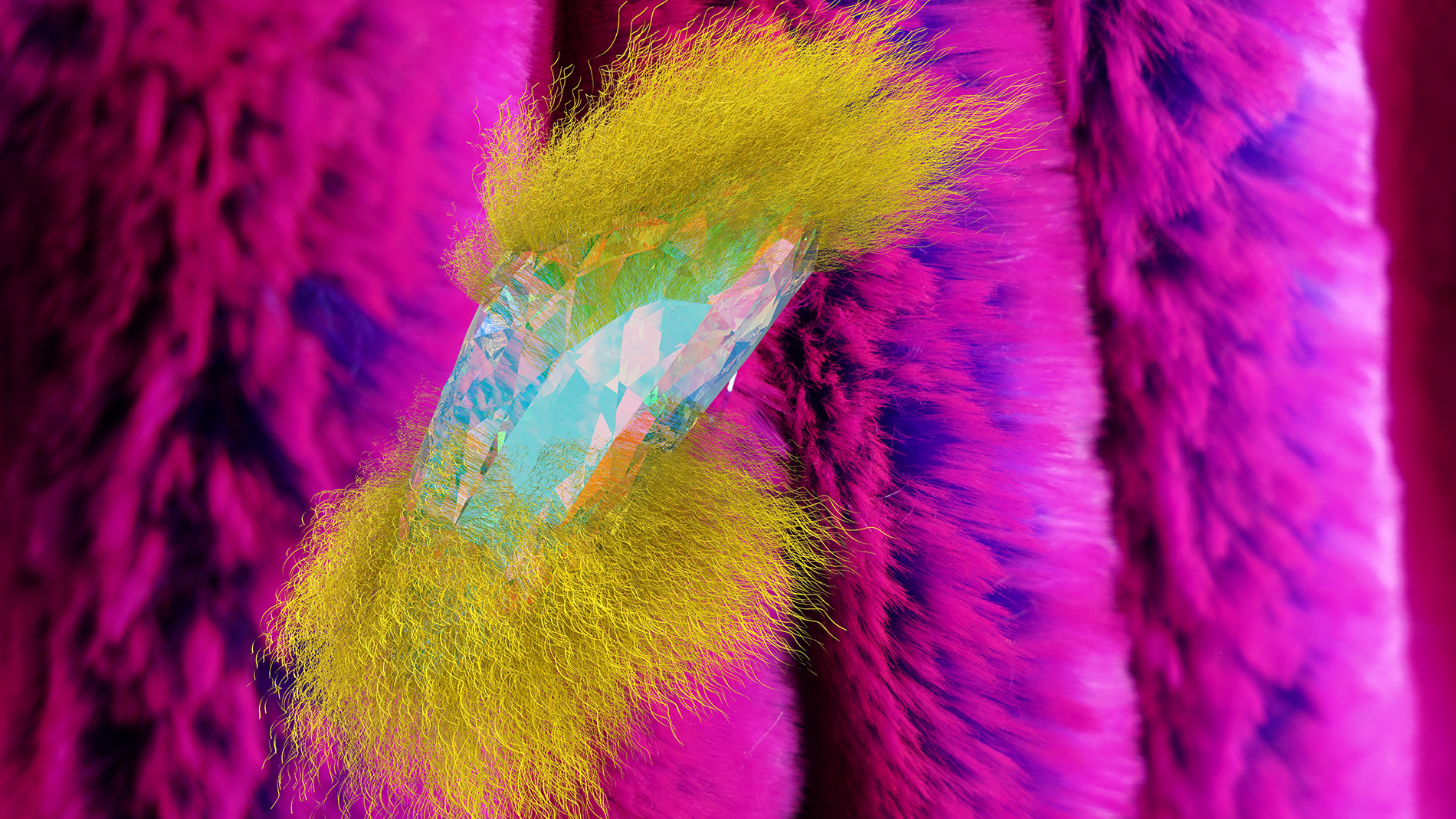 So how does de Nennie see this trend coming to life in an interior context? "I would compare it to what you see on the catwalk. Most people wouldn't wear it, but for the details. For [consumers interpreting] Maximum Glam this can mean furry [textures] or edgy, strong details of interior products, or maybe even wallpapers. Of course, it shouldn't be a whole wall, but I can imagine plinths in your room, or your couch could have some Maximum Glam, such as little legs. As an image on a fair, like Heimtextil, you can go further. For consumers, I think [Maximum Glam] is about starting small, and will influence really small parts of interiors."
Find out more about Maximum Glam ahead of Heimtextil 2020 on Instagram and Facebook.
Raw Color on Pure Spiritual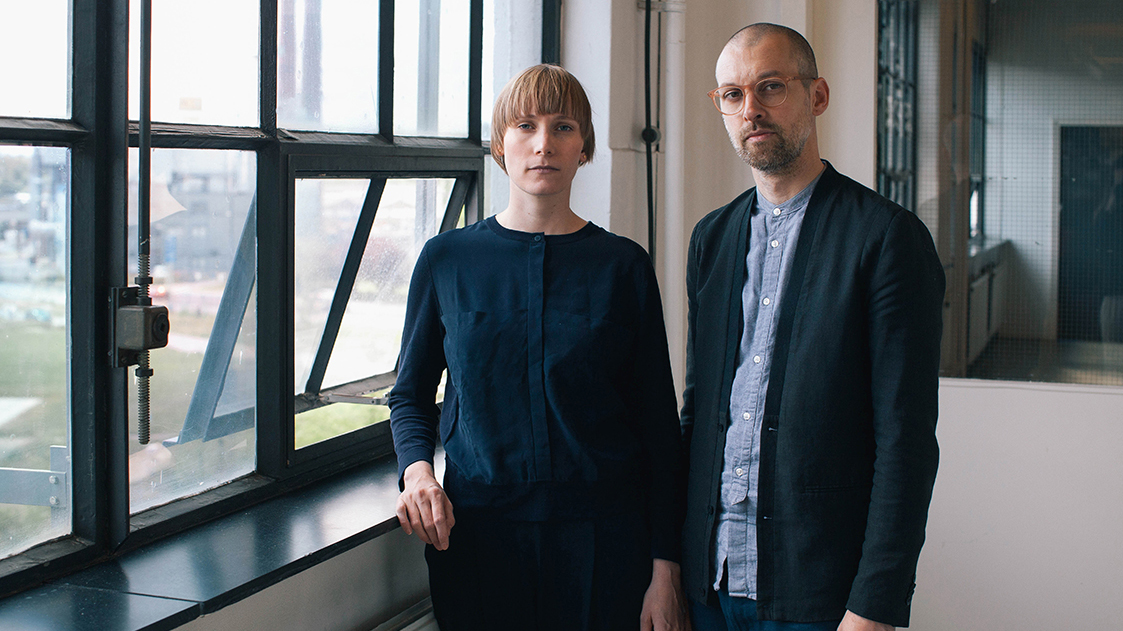 Exploring narratives between colour and material, Daniera ter Haar and Christoph Brach of Raw Color rely on research and experimentation when creating product design, graphic design and photography. Over time they have built a visual language, with their trademark purity and intensity reflected in work for Arco, Nanimarquina, Textiel Museum Tilburg and Adidas. For Heimtextil 2020, the pair worked with their studio team in The Netherlands to realise the Pure Spiritual trend.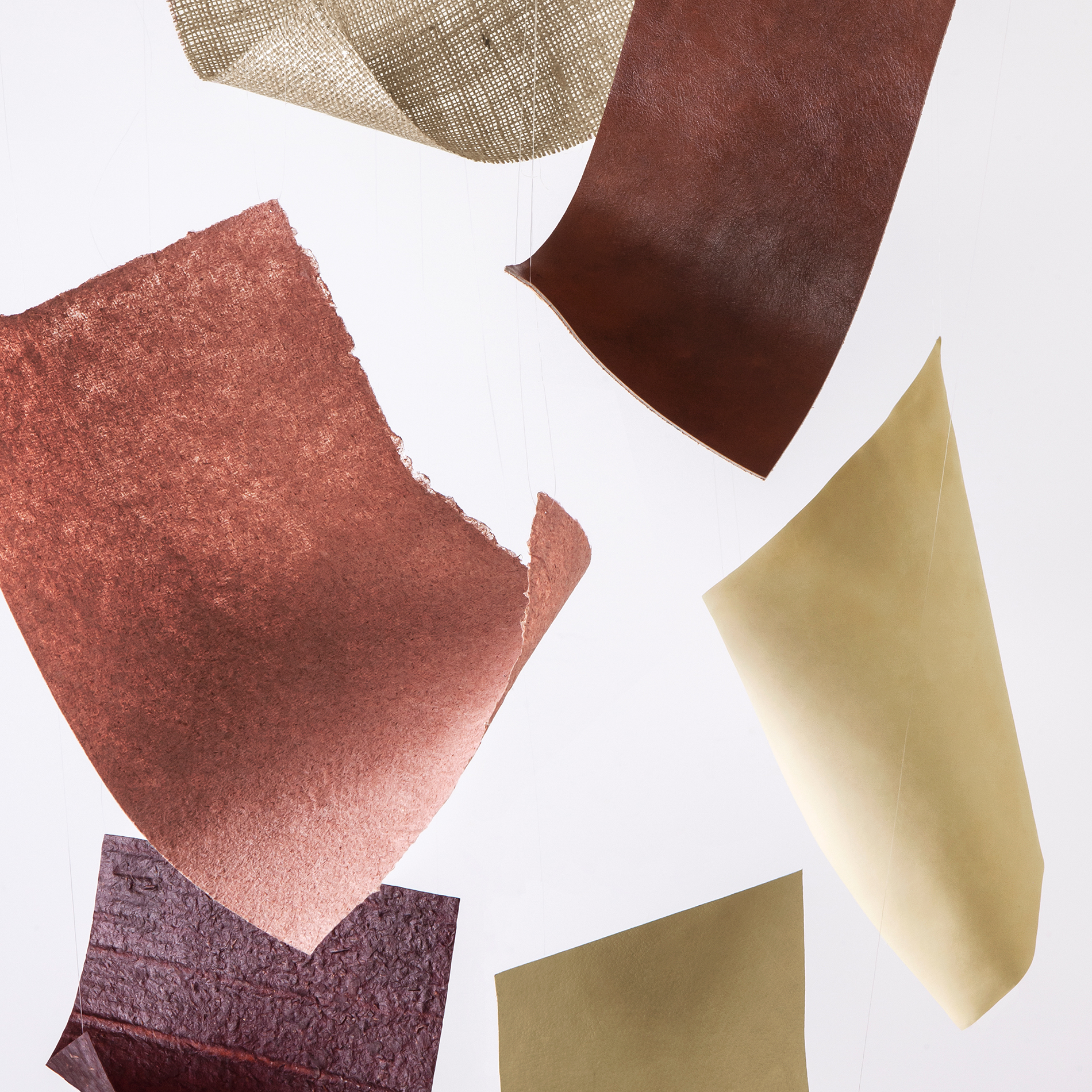 "Pure Spiritual has a warm, light and fresh colour palette. It combines rough and organic with smooth and geometric which gives it an unexpected contrast. These combinations result in a sensitive and surprising theme," the pair explains. Chosen for their idealist nature and ability to breathe life into an intense, quiet and mystical trend, their vision for Pure Spiritual builds on a like-minded body of work. "Over the past 12 years, our work has been increasingly related to nature or natural-based ingredients. This varies from using plants as a natural dye for our project 'Tinctorial Textiles', to creating paper from unbleached wood fibres named 'Paper Shades'. In both projects, our graphical skills and colour instincts remain present while we try to work with nature and its qualities."
For Brach and ter Haar, it's important to see nature reflected beyond preconceptions about what Pure Spiritual means. "The theme relates to pure elements, the power of plants and spirituality. These aspects can be quickly interpreted in a stereotypical way. The challenge was to show and visualise this in a way that is surprising and unpredictable." This element of surprise was also present throughout the creative process. "We tried to plan the images ahead as much as possible, preparing the sets with suitable props and objects. However, while doing the production, the stills needed spontaneous interventions that created the necessary contrast that is represented within Pure Spiritual."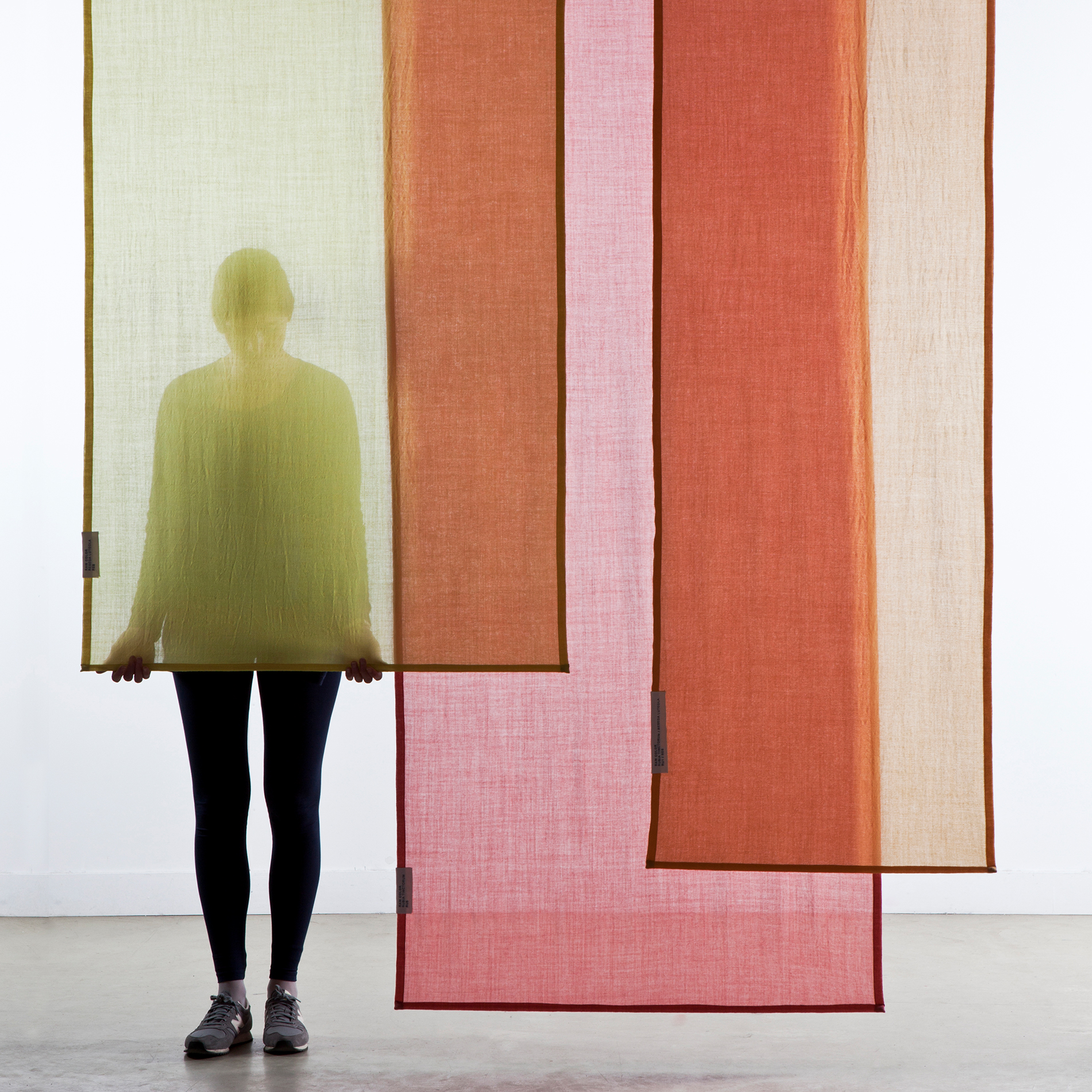 As part of Heimtextil 2020, Raw Color created imagery reflecting the Pure Spiritual trend. "The materials are tailored from natural ingredients such as mycelium, algae and pine bark linking to the botanical world. There's a selection of real and fake leathers, as well as textiles with classic natural fibres such as jute and wool, while the colours relate to their origin and are defined by the implemented resources."
Raw Color believes the theme "can manifest itself in people's interiors that seek focus and calmness but are looking for an iconoclastic and contrasting atmosphere." It's a welcome possibility for interior spaces aiming to reflect values in today's climate. "The man-made and natural world merge into an environment that is sensitive and stimulating for the senses. Doing good will become an important decision-maker for purchases in which the origins should be transparent and resources recognised as valuable."
envisions on Active Urban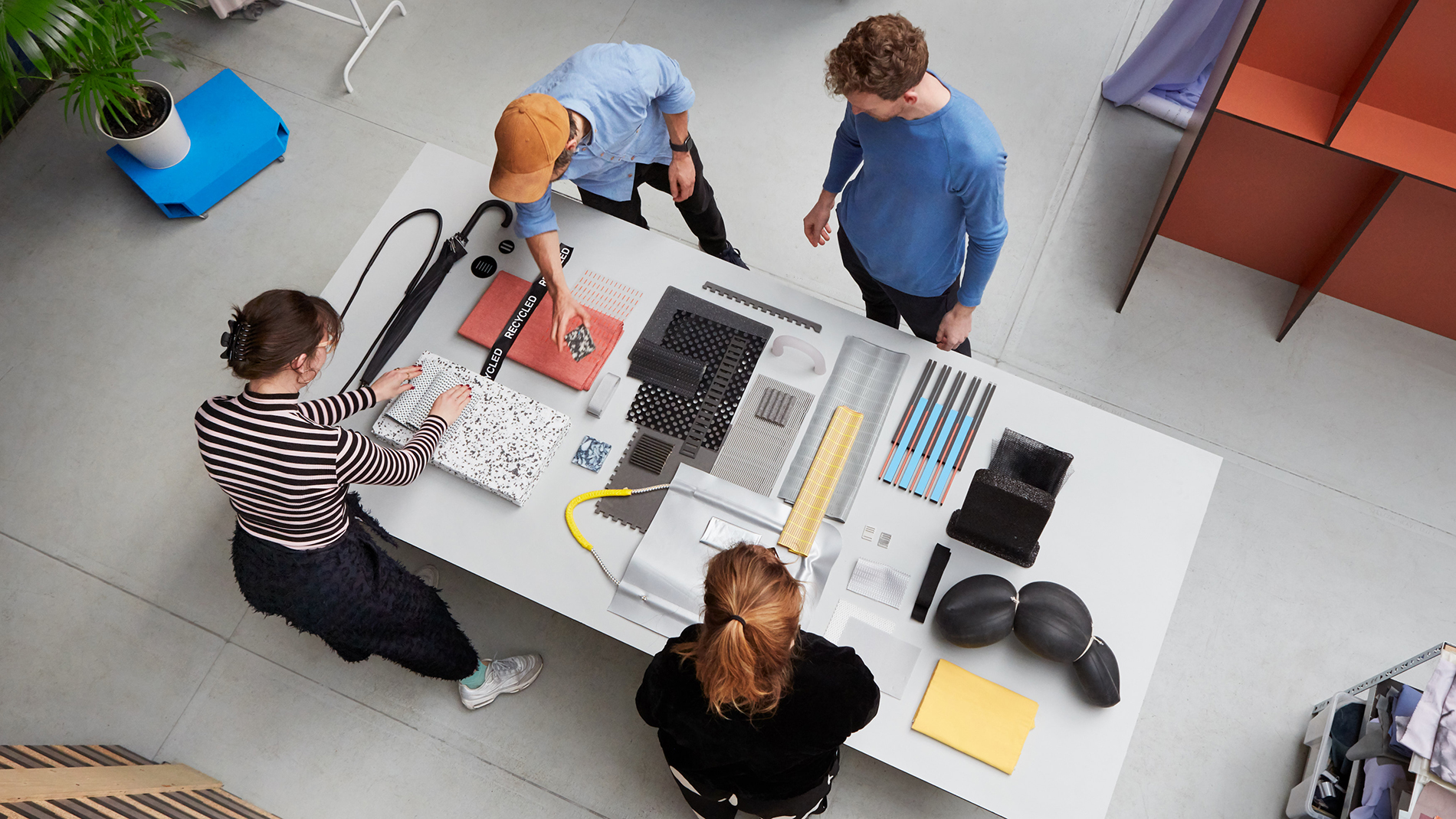 Self-described as "a design collective that showcases everything but the end product," envisions takes it cues from co-founder and art director Sanne Schuurman. A shared fascination for experimental research unites the 20 multi-disciplinary designers that form the team. In their work, they question the boundaries that persist between the creative process and finished product. Previous collaborations and exhibitions sought to change conventional ways of working, and it's an inquiry that continues with Heimtextil 2020 as envisions explore the Active Urban trend.
"As a collective, envisions adopts a working method with a focus on creating, by making and experimenting first-hand," Schuurman explains. "Once surrounded by materials in the photography studio, we started to conceive and build directions for colour, texture and shape. The background sets of the trend visuals are designed using virtual reality to contextualise the materials and place them in a living environment to suggest applications. By collaging the virtual reality settings with the material photographs, we can expose zoomed-in aspects and subsequently cover specific details."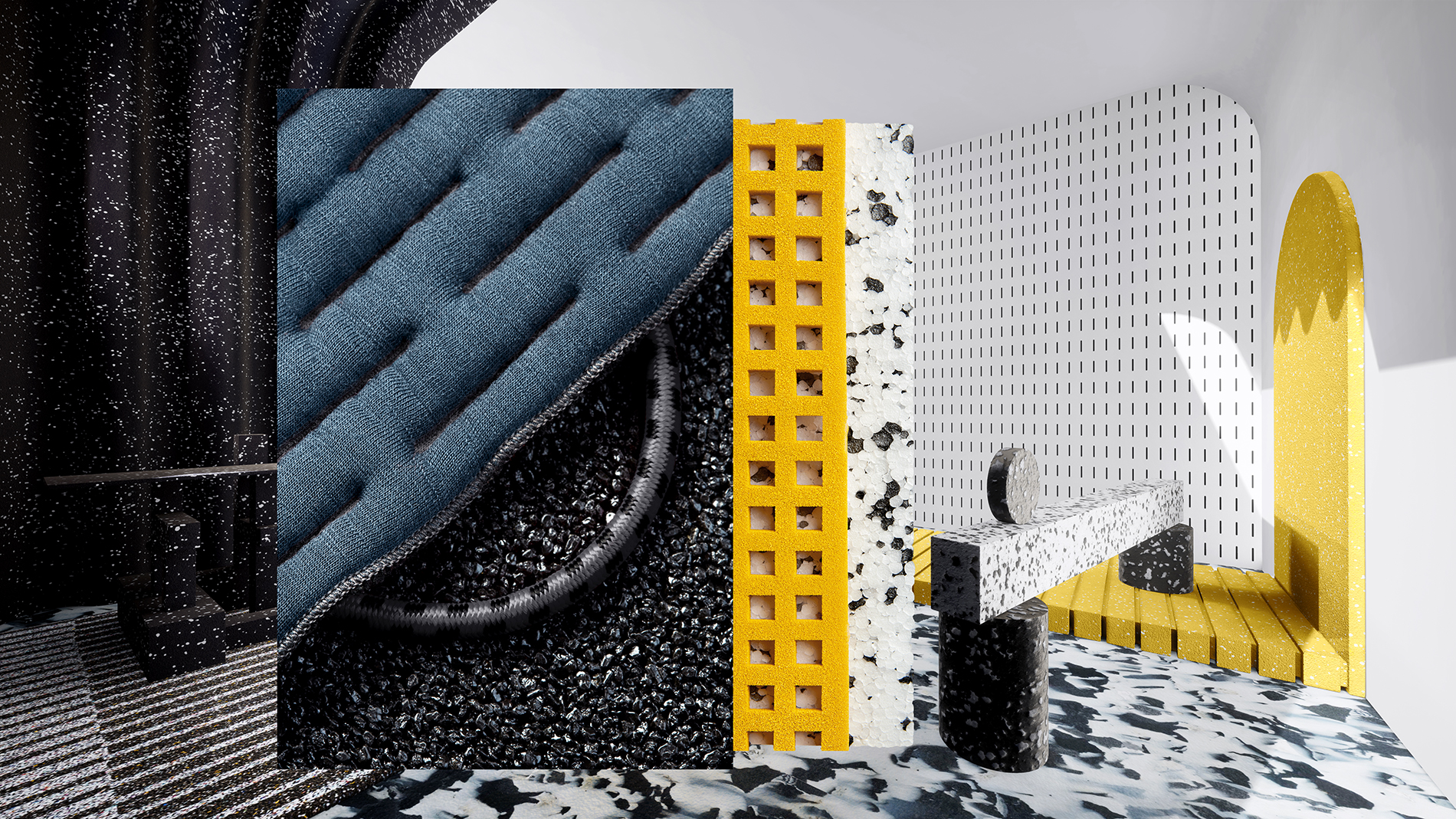 It's precisely these textural details that distinguish Active Urban as a trend. But finding the appropriate tactual balance presented a unique challenge. "It proved difficult to pinpoint the right level of softness and tactility within the overall slick and hard materials that are predicted within this theme. For example, recycled materials are aesthetically typically crafty and rough, whereas within this theme they need to be presented with a finished and sleek appearance and give the impression that they can be utilised as a common material, rather than a one-off or highlight."
"Active Urban is about digital living, with a highlight on simplicity in living space and a select, minimalistic combination of materials," says Schuurman. "So we decided virtual reality and photography are the best formats to capture this concept, and to present a successful combination between the digital/slick and the tactile/soft."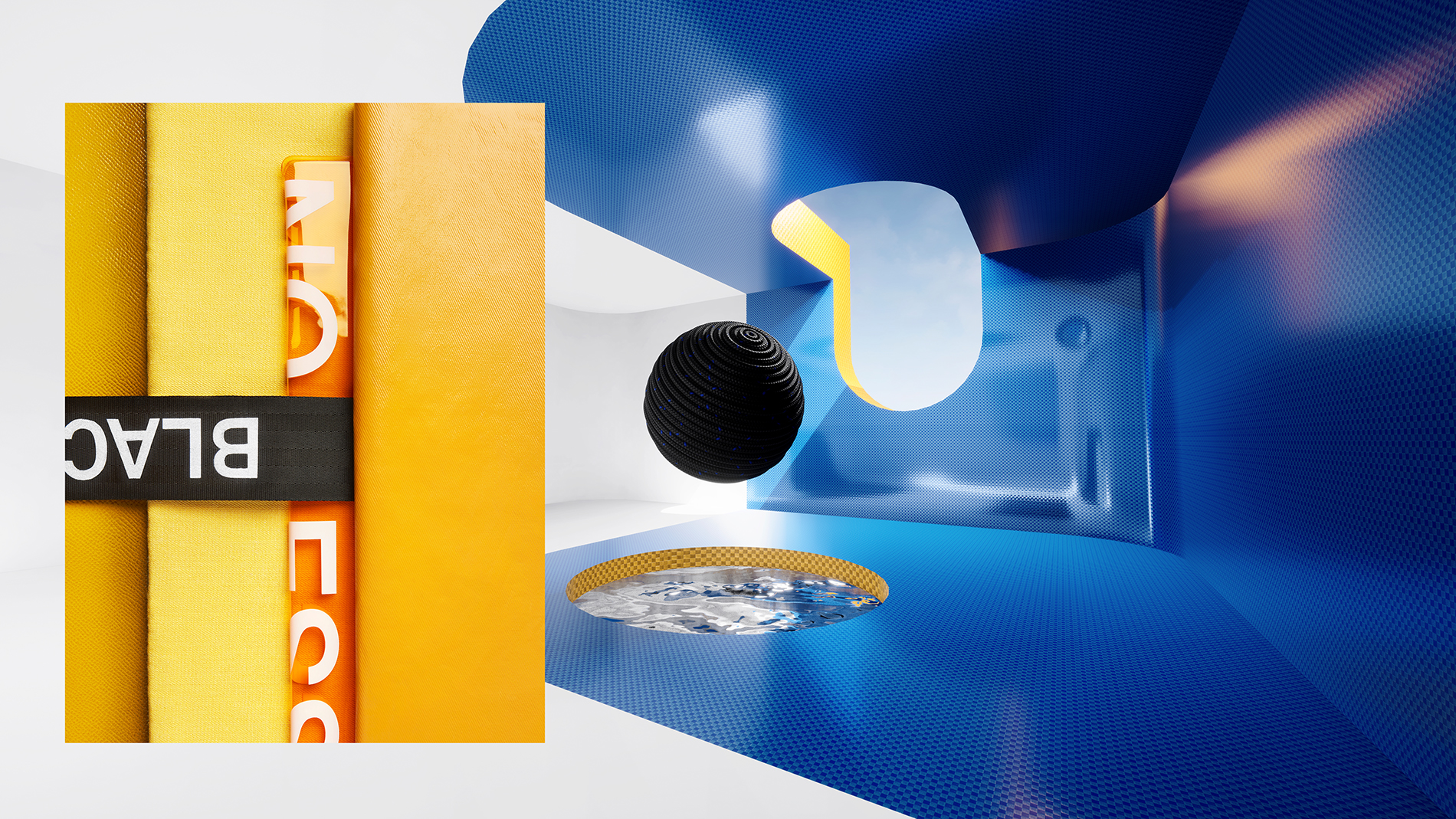 The Active Urban visuals created by envisions ultimately show how the materials may be used in a real-life context. But it's a collaboration that nearly didn't happen. "Initially, we questioned the link between envisions and Active Urban, as our preconceptions of the trend meant it would not have been our first choice. However, Anne Marie explained that part of the reason we have been selected for this trend is the way in which we document our work. This, plus our affinity for combining strong shapes with simple yet effective applications of colour and material, explains the reasoning behind the pairing." The result? A testimony to envisions' unique process.
Bart Hess on Heritage Lux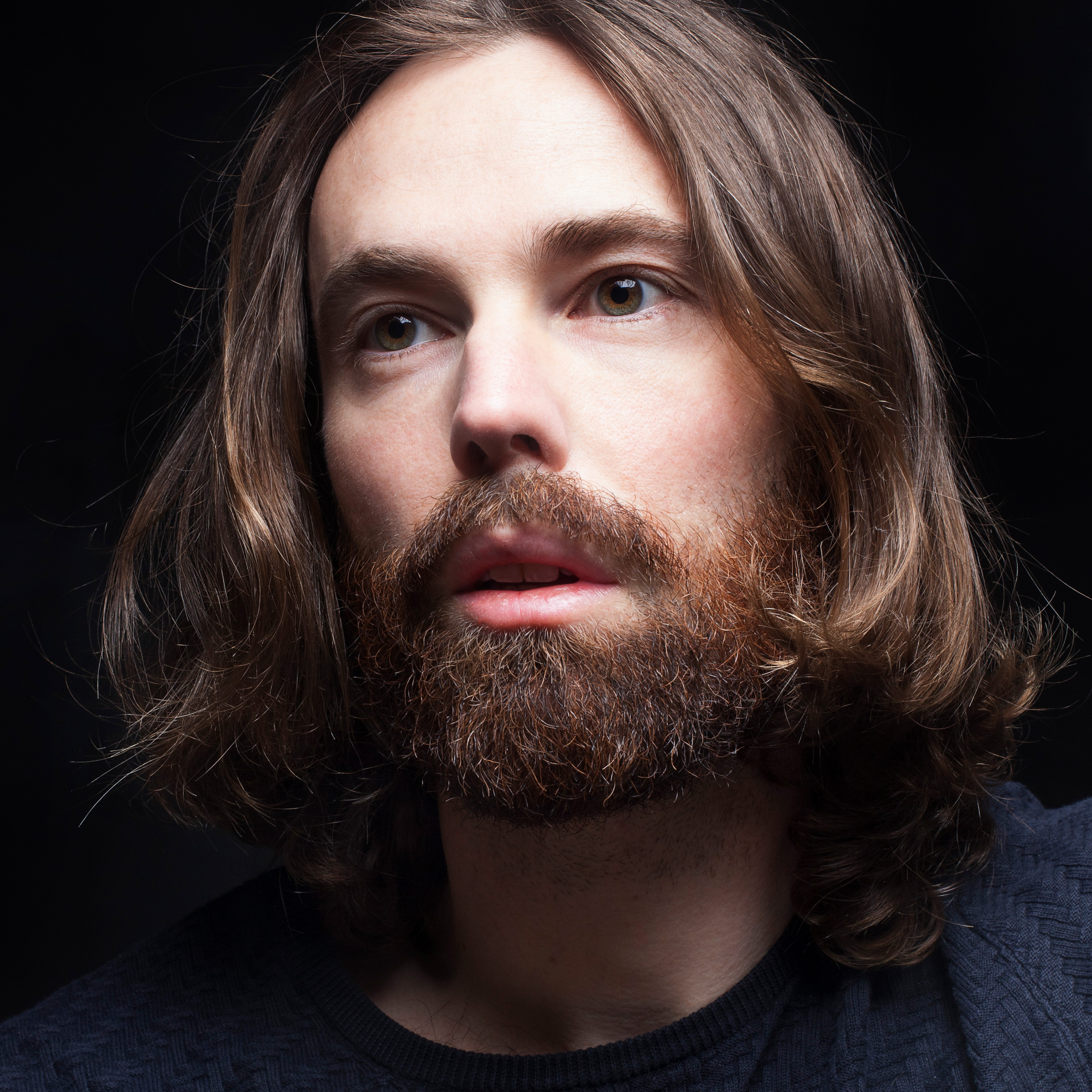 Combining craft techniques with digital manipulation, tactility and intuition guide artist Bart Hess in creating his uncanny work. Having collaborated with the likes of Iris van Herpen, Nick Knight and Lady Gaga, Hess is also no stranger to Heimtextil. This year, he brings his theatrical approach to creating the Heritage Lux trend.
For Hess, the parallels between his work and the trend immediately stood out. "There is a lot of overlap," he explains. "My work almost always embodies something mysterious, although most of the materials I use are super tangible. Also, the presence of elegance is a common factor in Heritage Lux and my personal work."
Hess's signature elegance with an edge is made from many different materials, each one manipulated and reshaped beyond its original form to achieve a specific vision. "The biggest creative challenge was that I wanted to incorporate at least one dynamic element in every image; Human body, textile, water, smoke, and shaving foam." Using everyday objects, as opposed to traditional textiles, has its own challenges: "Like the different ways which shaving foam reacts when applying on the body," Hess points out. But in the right hands, it's an opportunity to create something unexpected. "To incorporate something dynamic means you find also new perspectives," he says.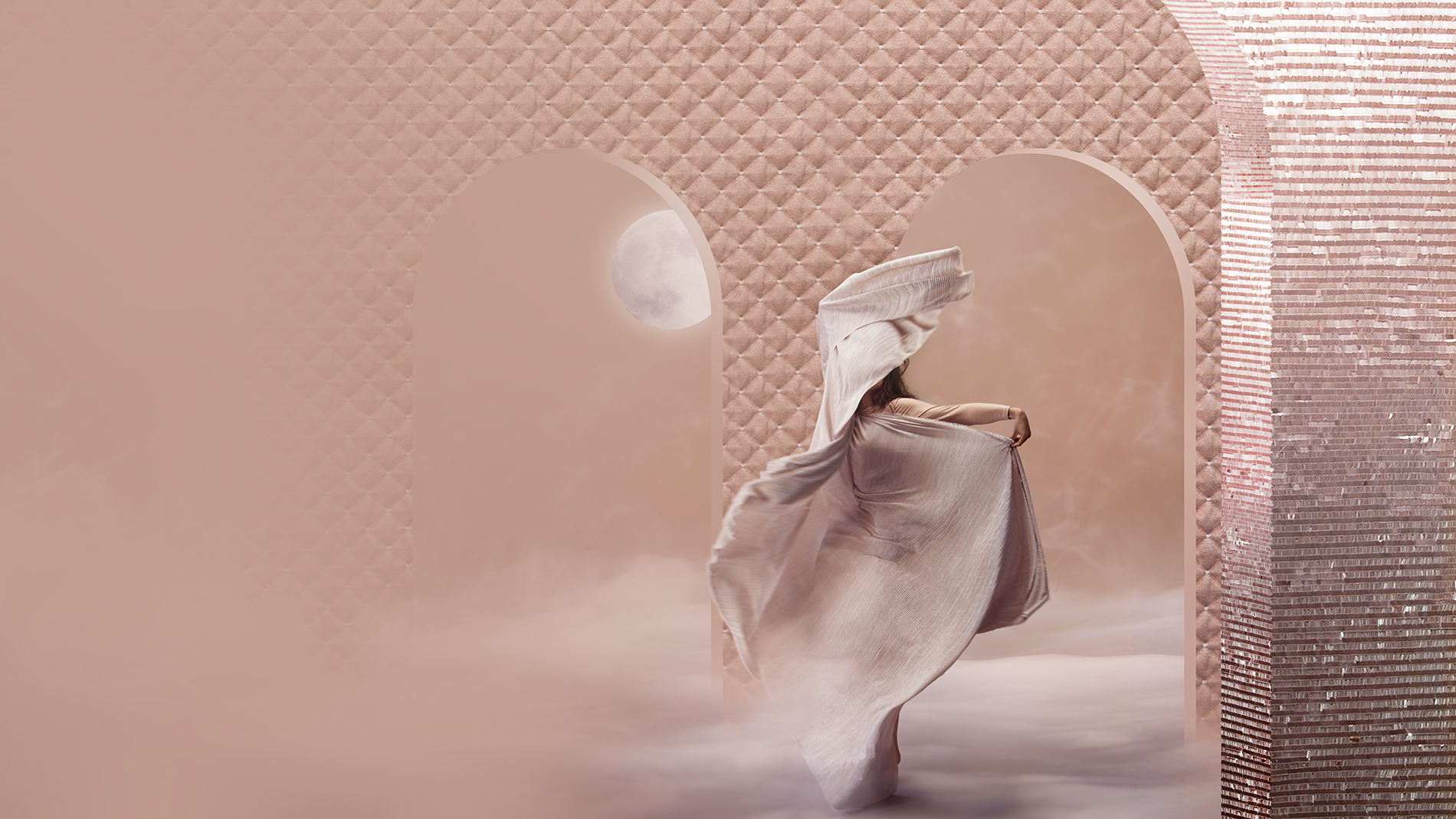 Working with the body in this way also brings a haptic element to the imagery. "I wanted to photograph everything as pure as possible, with the least amount of post-digital manipulation. If we look at the image of the red hands, I experimented with different paint and material applications to achieve this velvet skin structure. I could achieve this through digital manipulation, but because we created it directly on the skin of our model the image becomes automatically purer. Because the model feels and experiences a velvet sensation, we recognised directly that her hand movements became more elegant."
So how does Hess imagine Heritage Lux coming to life in an interior context beyond what he has created for Heimtextil? "I find it way more interesting to find out how other interior creatives would interpret Heritage Lux, based on the images that I created," he says.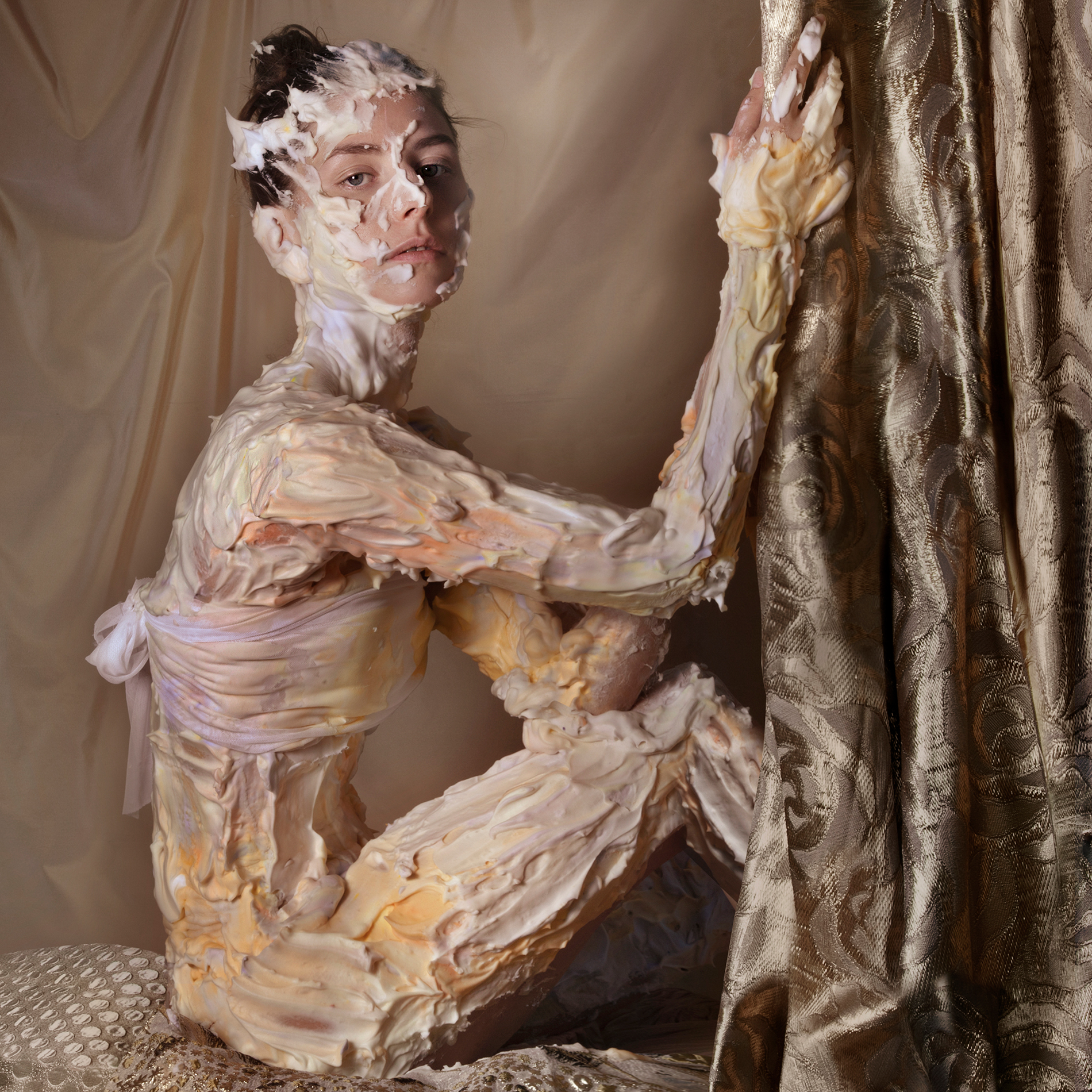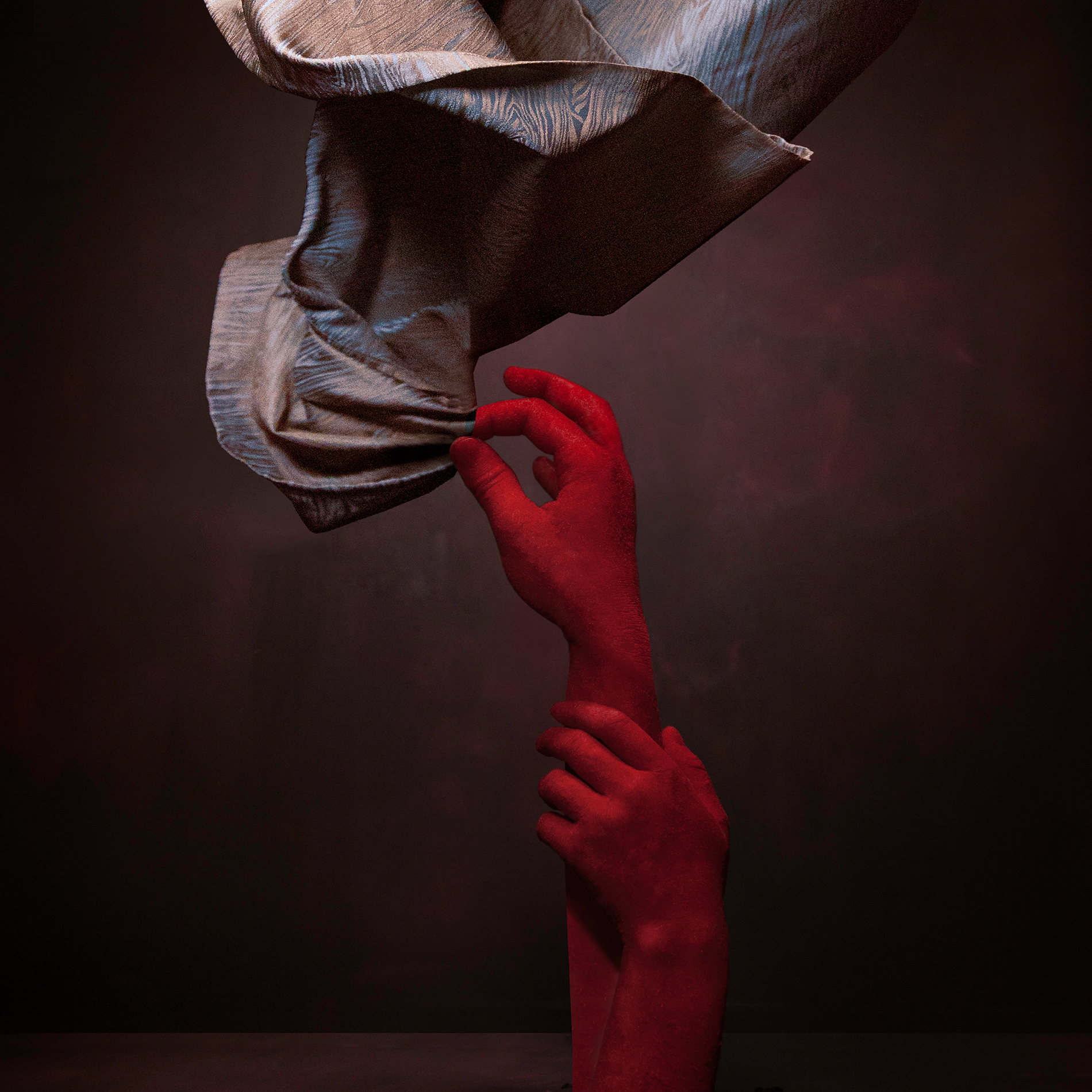 Images by Bart Hess for Heimtextil 2020
Stephen Tayo and Jan Hoek on Multi-Local
Stephen Tayo on Multi-Local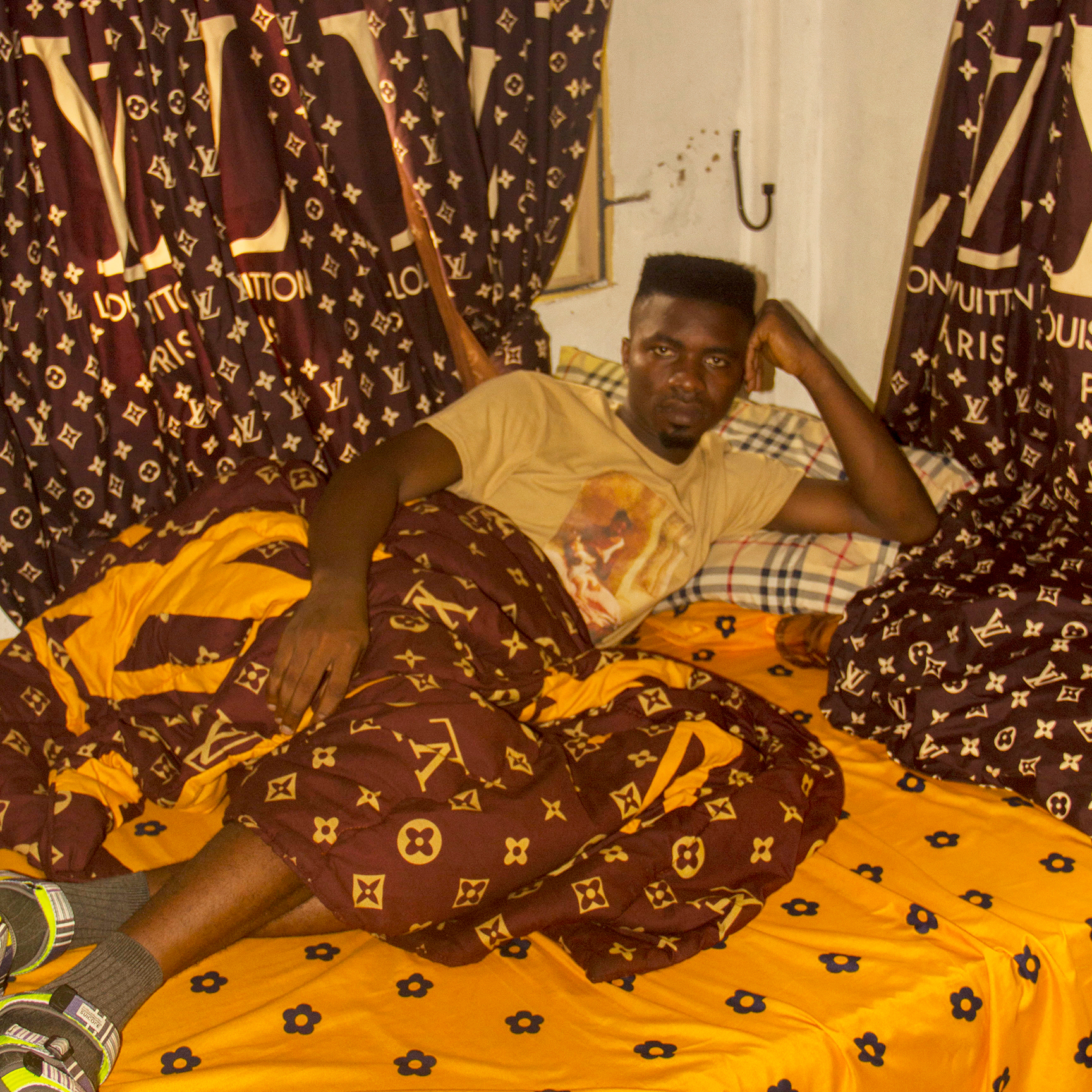 Living in Lagos, Nigerian stylist and photographer Stephen Tayo witnesses first-hand how style is a way of life. "When you wear the same fabric as somebody, you see how close you really are," he explains. Currently documenting drag subculture in Nigeria, Tayo's work has been featured in Vogue, Dazed and The New York Times, with the latter assignment photographing Lagos street style alongside artist, photographer and writer Jan Hoek. For Heimtextil, the pair bring their collaborative approach to realising the Multi-Local trend.
"First and foremost, the idea of myself and my beautiful friend Jan Hoek collaborating was actually to come together and find a way in which we can bring about sharing ideas that could be beneficial to both of our cultures. Because it's also a very difficult perspective when an African artist and Western artist come together. Difficult in my opinion doesn't necessarily mean difficult, but difficult in a vague sense, 'cause everyone I know actually never really tried to see what collaboration can bring, especially if it's from what I call different worlds."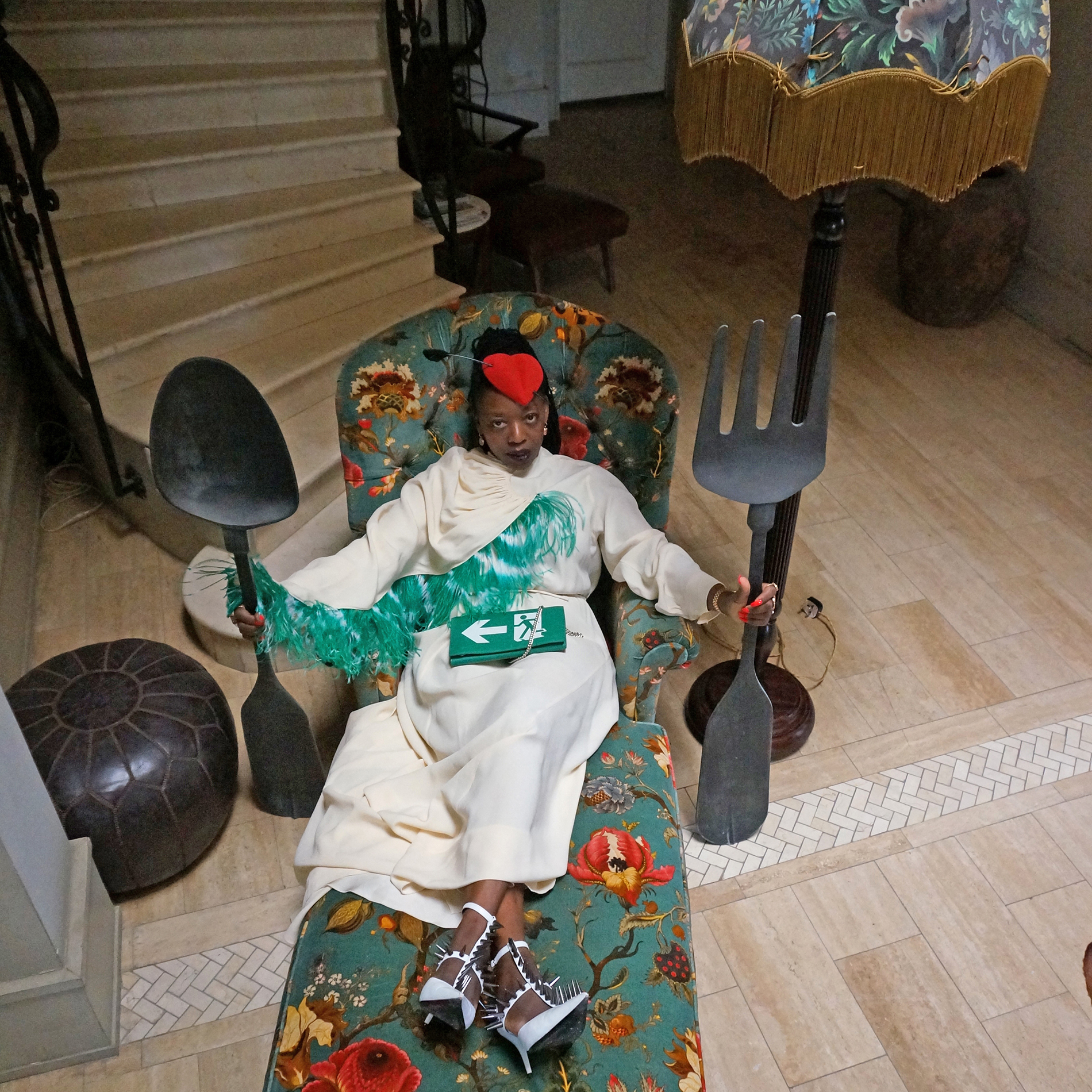 The "different world" that Tayo lives and works in is one that celebrates interiors. "It's really a big part of our culture, to be honest. People have different tastes and go for what they want. For example, Mrs Sal Gbajabiamila – one of the beautiful personalities photographed for the story – has amazing taste. The quirky interiors in her house could be termed unusual but that's her style and her taste. People, in general, are very open to different kinds of interiors, from my experience. It's really a big part of our lifestyle. Just like the way we see and take fashion seriously."
Among younger generations this rings true, where Tayo observes an openness towards expressing local culture via different mediums. "There's a huge rise in the value of culture amongst younger generations, beyond looking down on it or taking it for granted. For example, people consume more music from local artists and fashion designers are more ethical."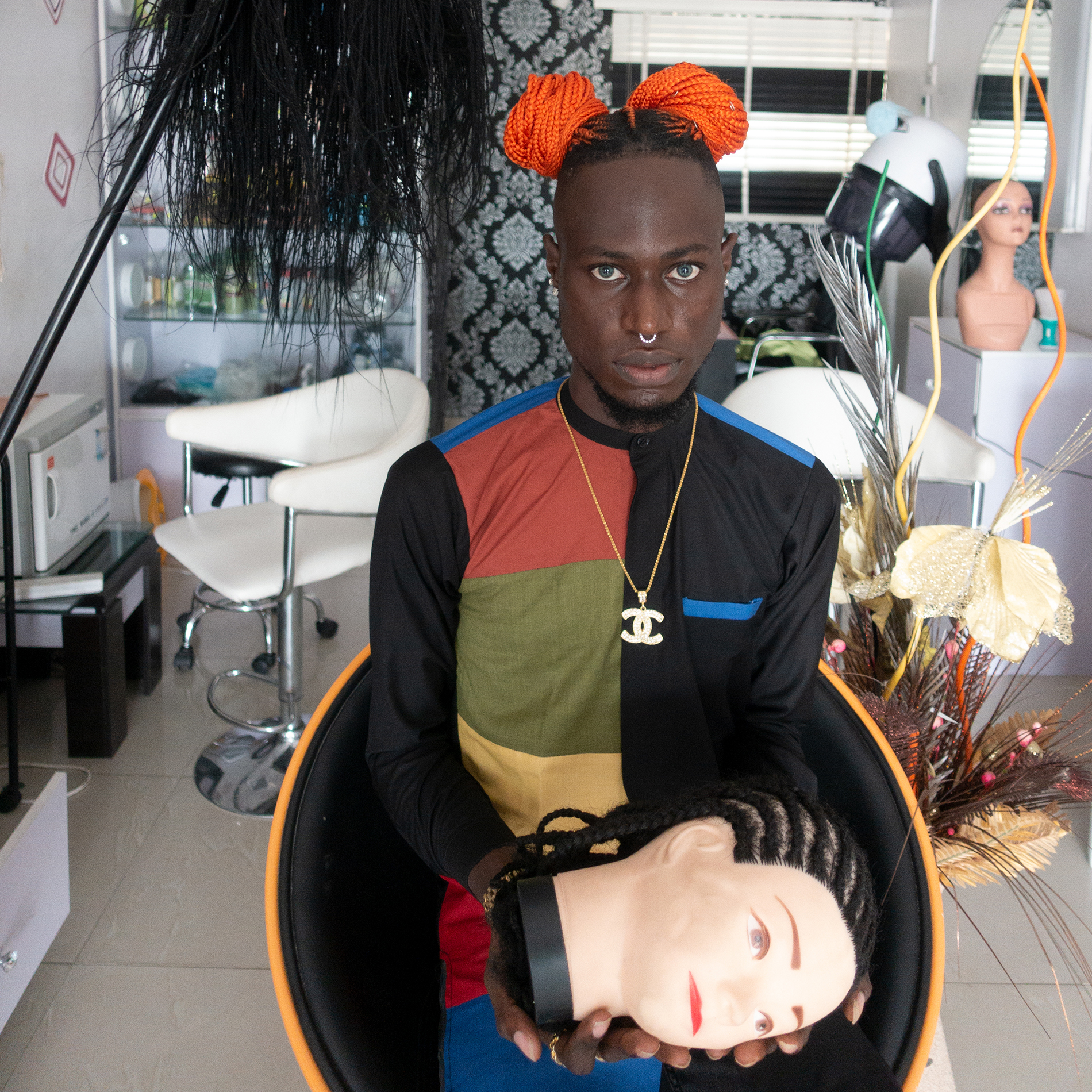 As the Multi-Local trend shows, local styles are becoming layered with global influences. "To be honest, the world we live in at the moment is very experimental and open to influences, especially with the Internet. People sometimes feel like the world is at their fingertips," he says. "But I do think it is beyond looking at the world via the internet, but experiencing it physically. Influences do occur from other regions, but I doubt it's taking over local influences. Local influences really are a way of living that is culturally bound. No matter how the people look outside, it still boils down to blending it with what they already have."
Jan Hoek on Multi-Local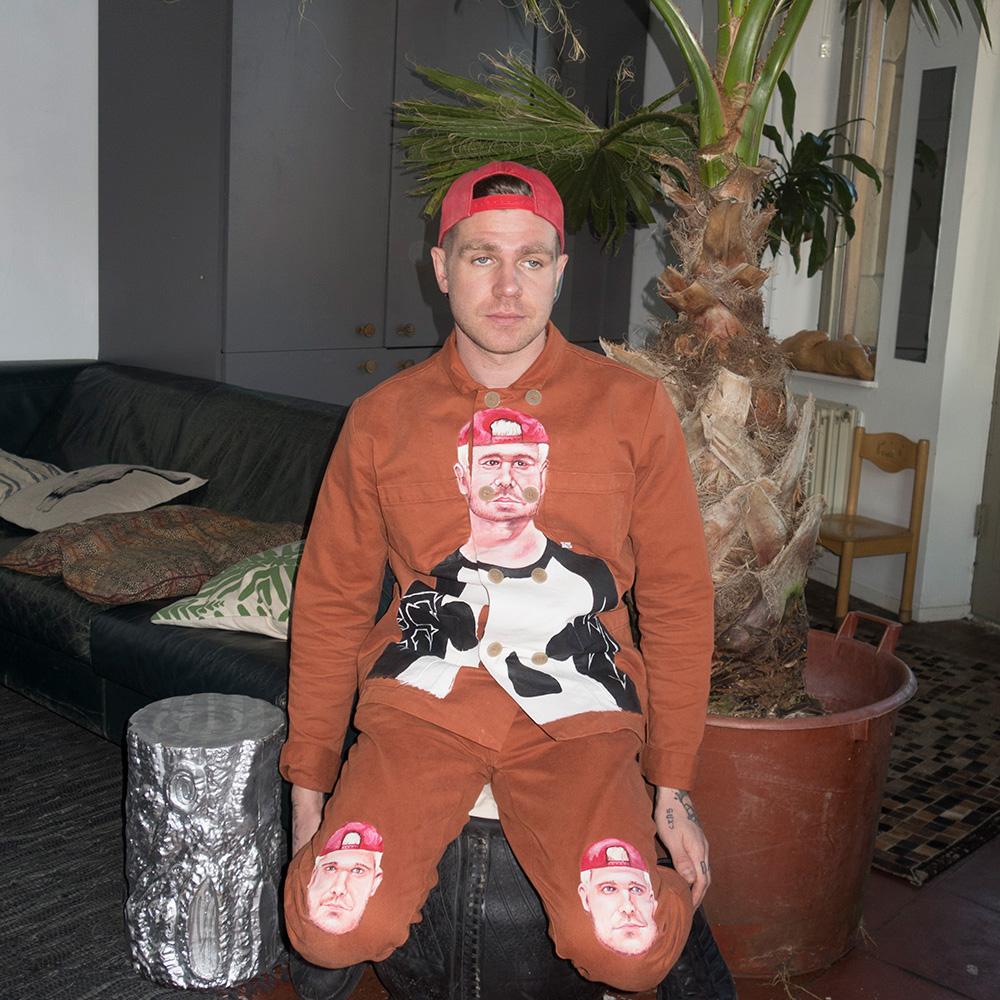 For Amsterdam based artist, photographer and writer Jan Hoek, collaboration is key. Enthralled by the beauty of strangers, Hoek follows his curiosity to create with excluded or overlooked individuals to form a new narrative together. His work has shown at Foam (Amsterdam), Photoville (New York), Fomu (Antwerp) and more, but it was the photo assignment for The New York Times article 'What It Means to Dress in Lagos' which launched the working relationship between Hoek and his co-collaborator, stylist and photographer Stephen Tayo. Alongside Tayo, Hoek brings a multidisciplinary mindset to interpreting the Multi-Local trend.
"I always try to find new and equal collaborations with other people, most of the time from other cultures," Hoek says. "I was born in Utrecht, but I've lived in Amsterdam since I was 12. And right now, the creative industry in the Netherlands is one of the whitest that I know. We try to be diverse and open, but in the end, we are not, and it feels like Dutch people are not really open to share their position of power."
For Hoek, this became increasingly obvious the more he worked outside the Netherlands. "I see the difference in other big cities. But also because when people of colour criticized my work, it was very good. It made me change my way of working."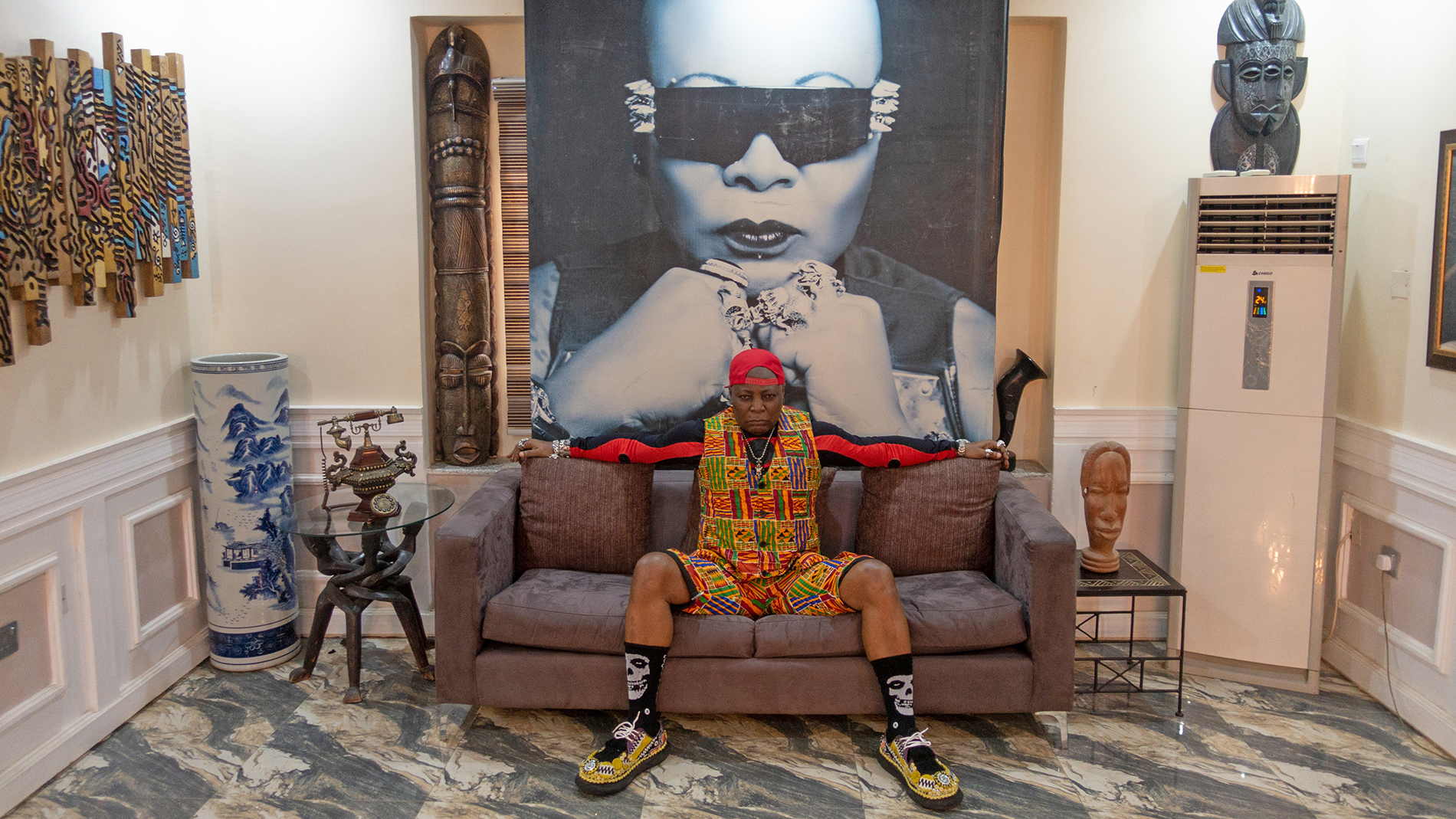 Not only did Hoek reflect on his way of creating, but whose stories he told. "When I had a talk with The New York Times about doing a series in Nigeria, I immediately felt that doing that alone was morally not OK," he explains. "I know Lagos because I exhibited my work at Lagos Photo, one of the most important photo festivals on the African continent. It's where I met Stephen Tayo, a young Nigerian photographer: we immediately had a connection. There are so many great photographers in Nigeria and each time a big Western media brand wants to portray something there, they fly in a Western photographer. The New York Times still flew me in, but I shared my fee with Stephen and now next time, they can ask him directly."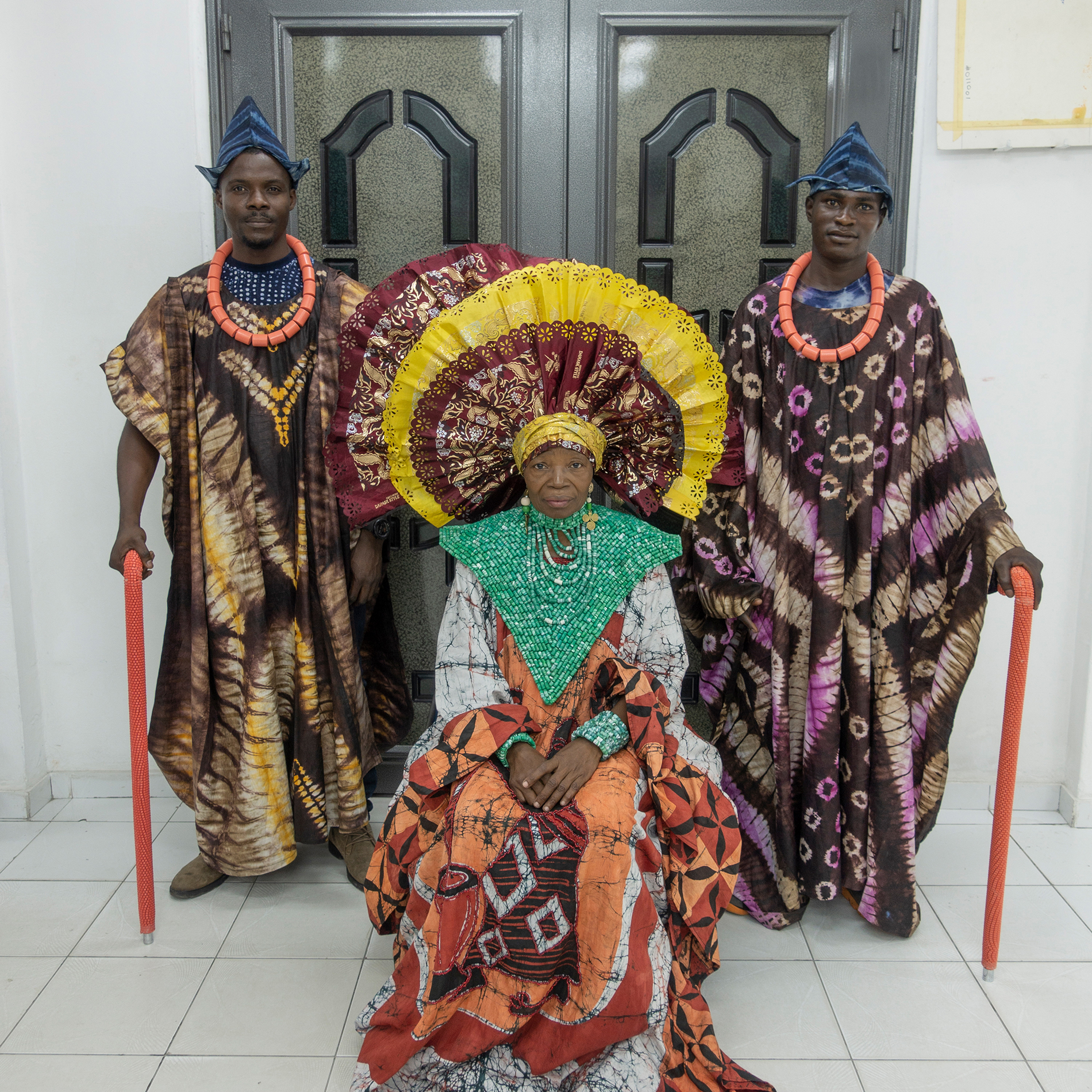 For Heimtextil 2020, Hoek and Tayo have curated a selection of imagery representing the Multi-Local trend. Their work reveals a trend which embraces exchange, creative integrity and diverse identities to celebrate inclusivity over appropriation. So does Hoek see lifestyle and identity playing a bigger role in interiors in the future? "I think it would be nice if more people in the world go as wild with their houses as they do in Lagos, but I don't know if and when that will happen".