Reconnect with Nature via Technology
"Augmented reality is as real as reality itself," says 3D artist Ines Alpha, pointing out that the future is not divided into several realities but instead becoming one according to the mindset of younger generations. Digital tactility is growing as a new genre to experience. Not necessarily to fully imitate the natural world, but to go above and beyond for a unique tactility. Hyper Nature breaks down existing silos of nature and technology. When digital realities become seamlessly part of technology devices, they transform into a new way to reconnect with the natural world. Through technology, it is possible to capture other light wave elements than the human eye can see.
Hyper Nature is a symphony of immersive realms digitally communicating nature's secrets and treasures. For the home textiles industry, Hyper Nature is about digital representations of nature and creating design offering inspiration of how nature would make – or furthermore, being the facilitator of nature's blueprint and considering how to grow a better world by fusing technology and nature. Photobiology and light science technologies create a new path of more sustainable methods of agriculture. For instance, blue, red, and ultraviolet light can enhance plant growth and reduce pesticide use up to 50 per cent. This knowledge formed the basis for the project Grow by Studio Roosegaarde. According to Daan Roosegaarde, "GROW is the dreamscape which shows the beauty of light and sustainability. Not as a utopia but as a protopia, improving step by step".
Hyper Nature Colours
Vivid and supernatural colours range from weird greens to intense violet. Bioscience brings inspiration to tones of both bright and lucid and blurred nuances of green and grey. Gradient and flowing colour patterns are essential to the immersive expression visualising Hyper Nature. A hybrid metaverse of computer-generated images also gives an engineered expression to the colour universe. Reflections and artificial light create new perceptions of nature-based colours. Salmon and light raspberry are highlights.

Pantone 14-0627 TCX | NCS S 2030-G90Y | RAL 095 80 30

Pantone 15-0343 TCX | NCS S 1060-G90Y | RAL 120 70 50

Pantone 18-6024 TCX | NCS S 4050-G10Y | RAL 220-5

Pantone 17-0610 TCX | NCS S 4005-Y20R | RAL 080 60 05

Pantone 14-1323 TCX | NCS S 0540-Y80R | RAL 420-1

Pantone 18-1741 TCX | NCS S 2060-R10B | RAL 010 40 53

Pantone 16-5810 TCX | NCS S 4010-G10Y | RAL 150 60 10
Pantone 19-3842 TCX | NCS S 4005-R20B | RAL 290 30 25
Textile Composition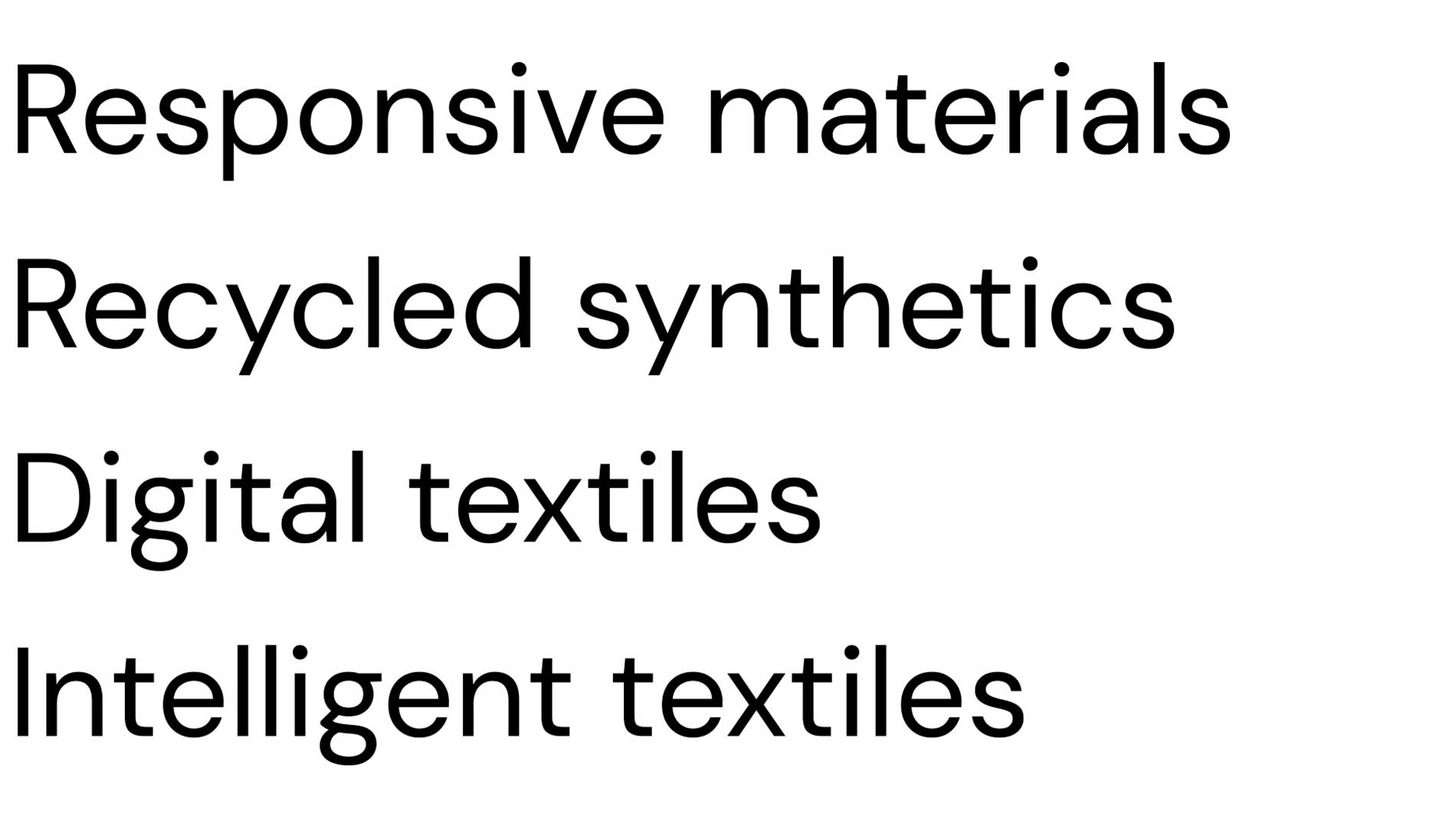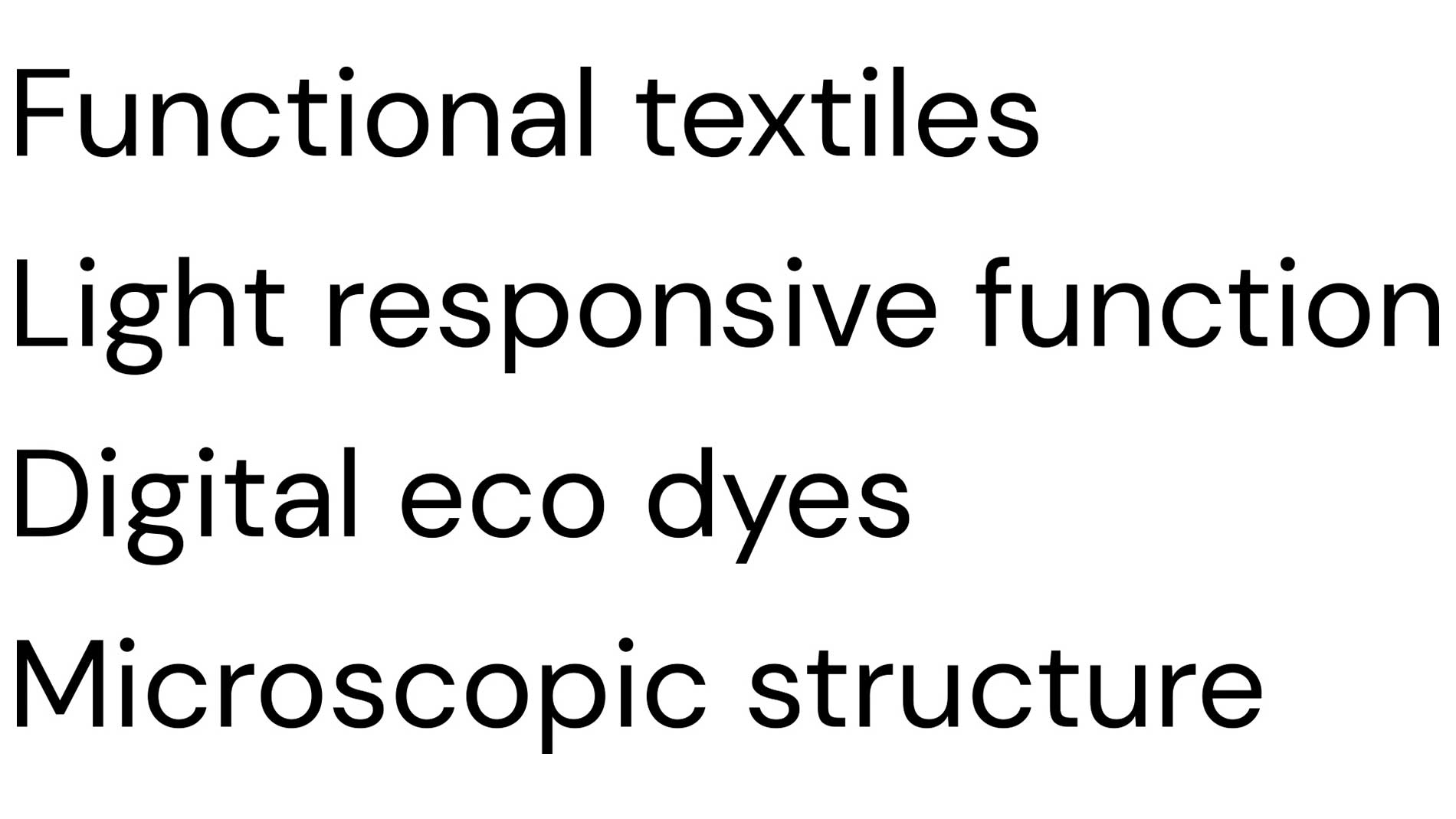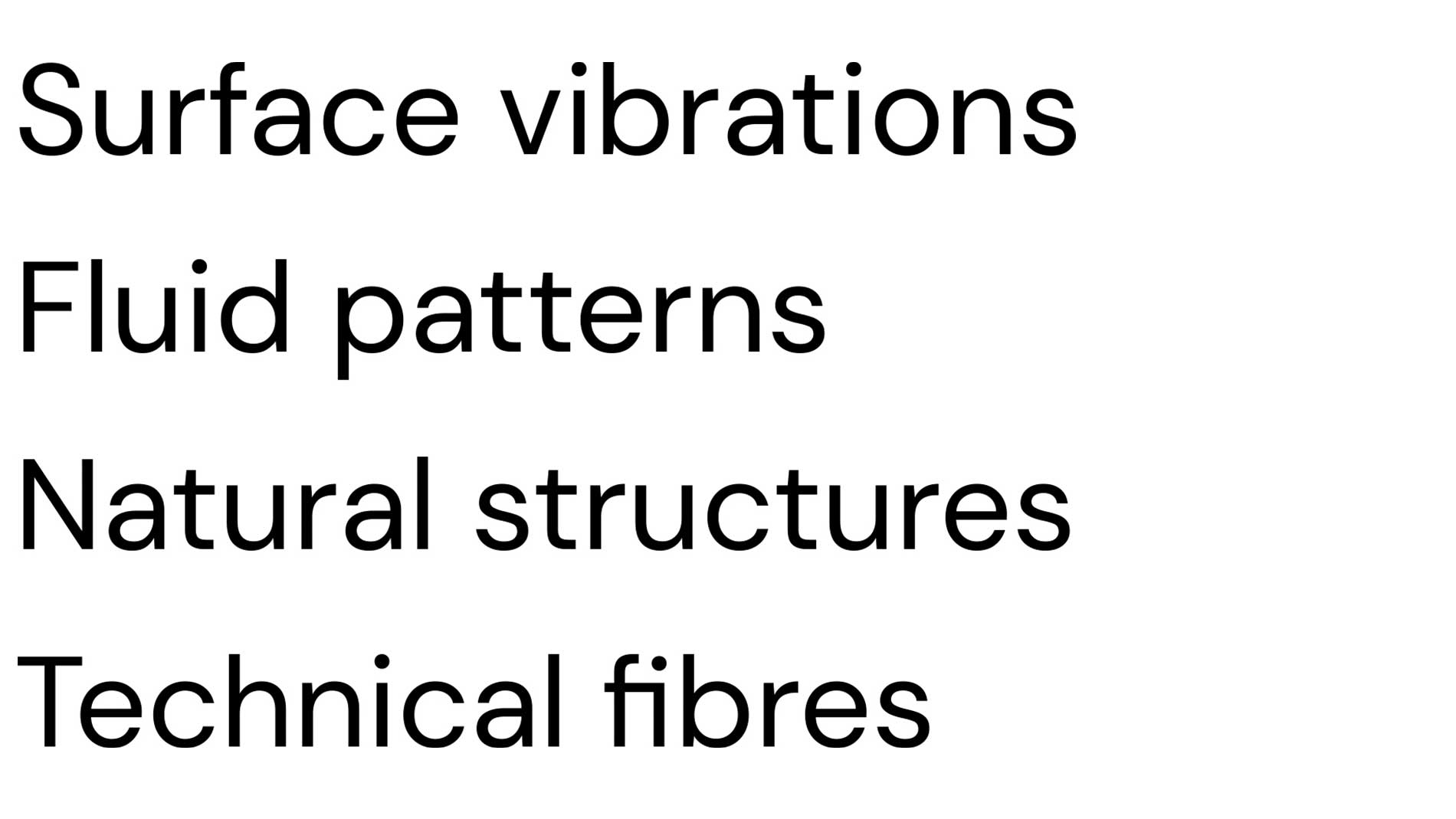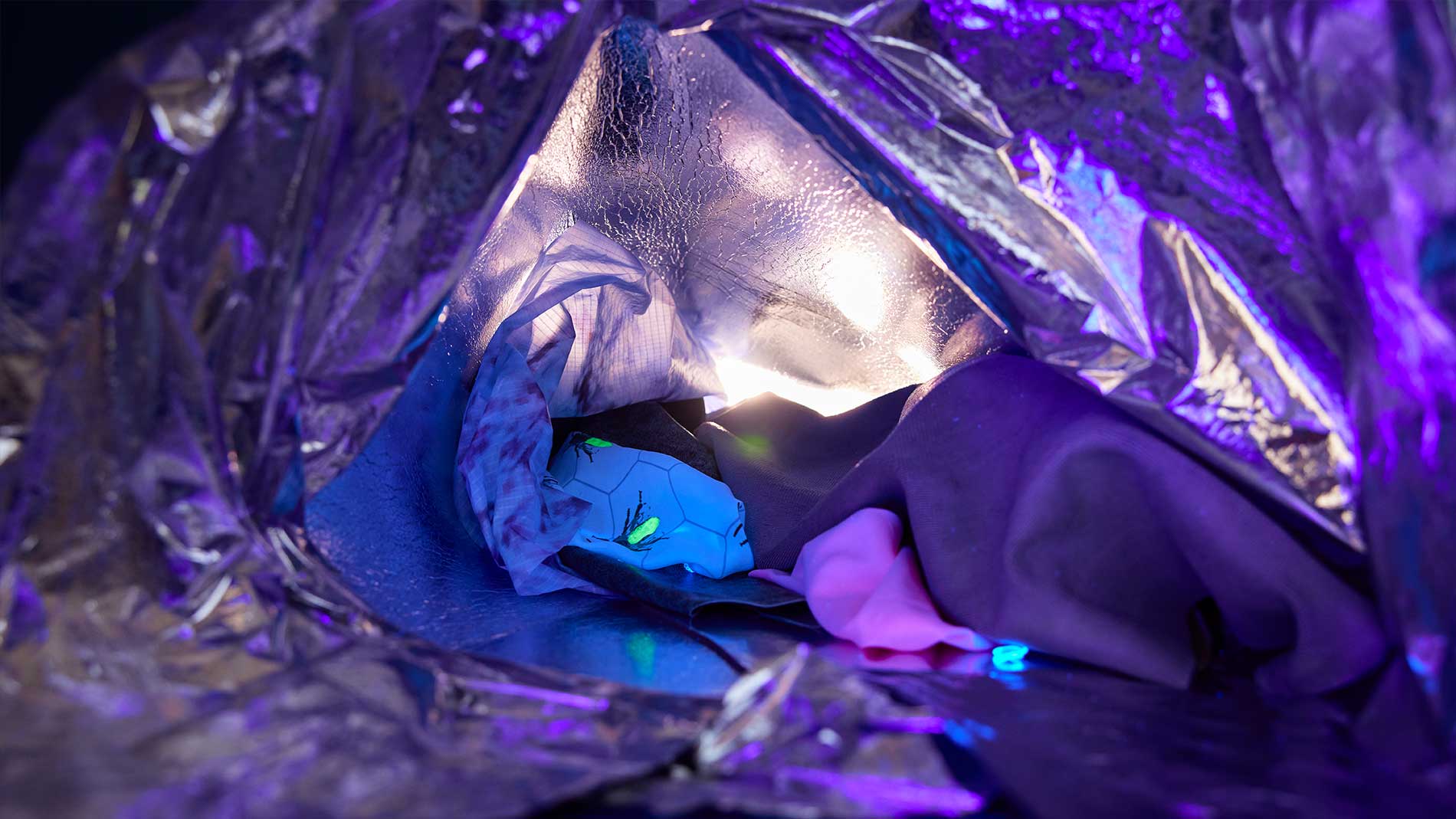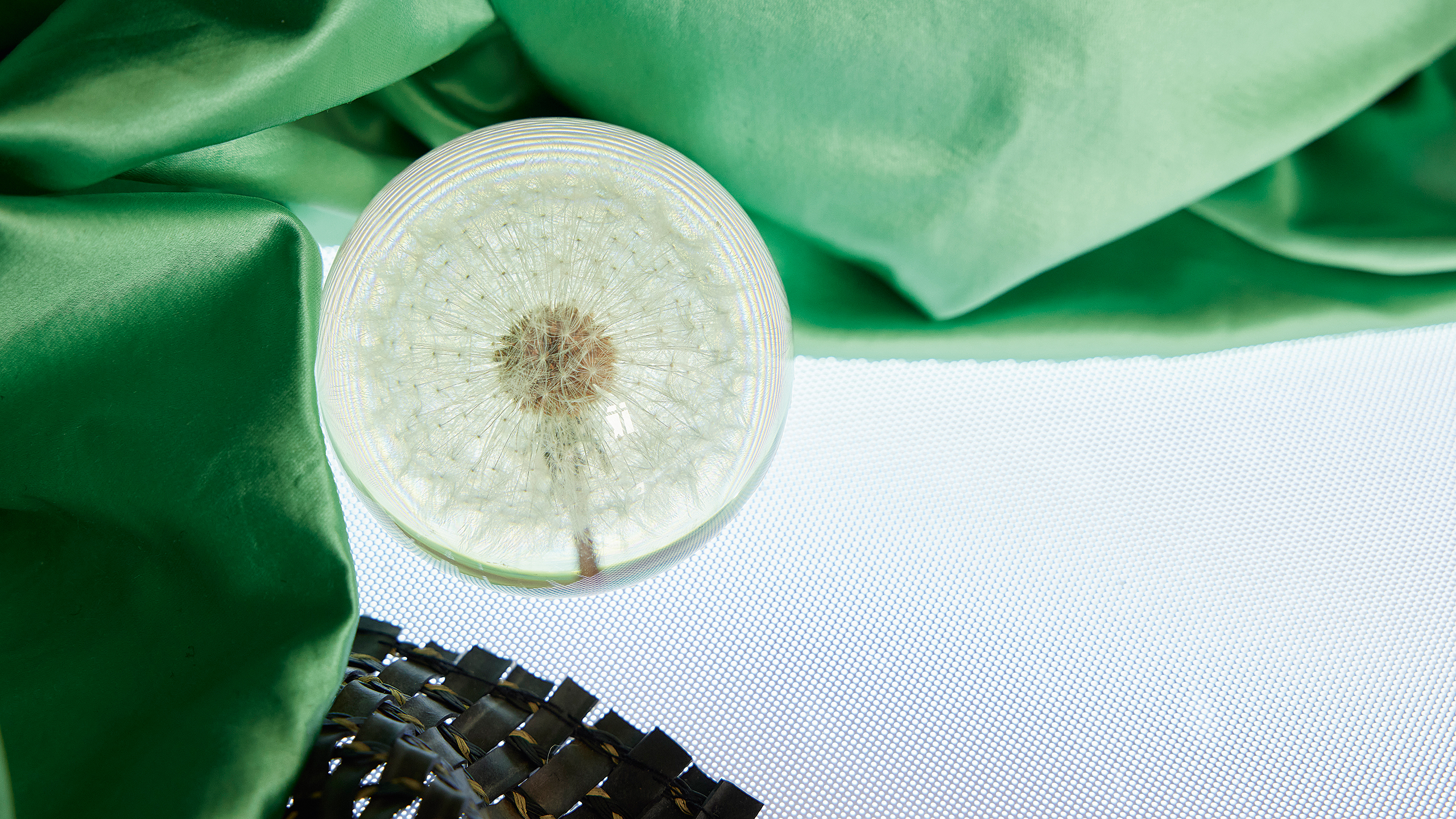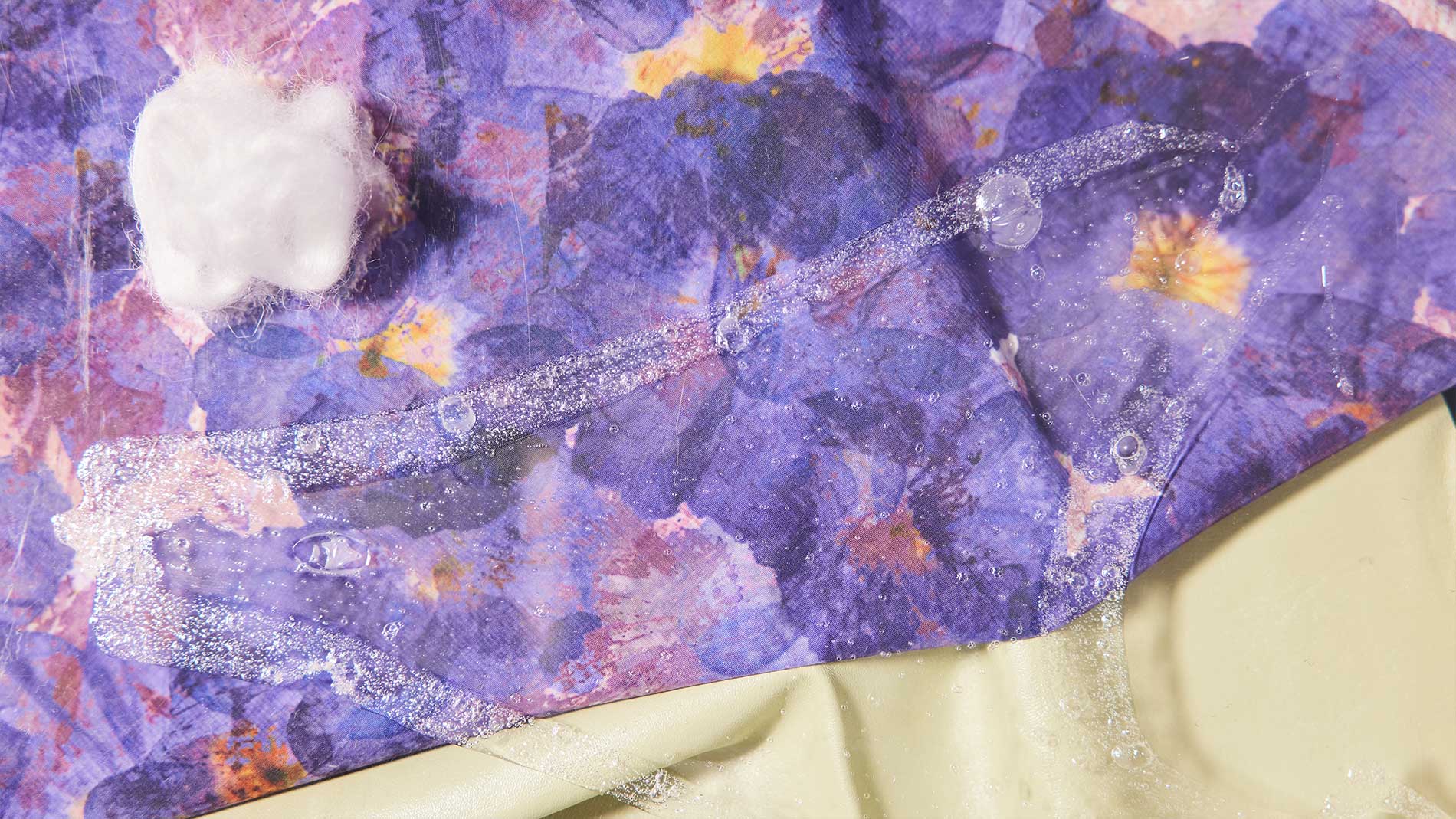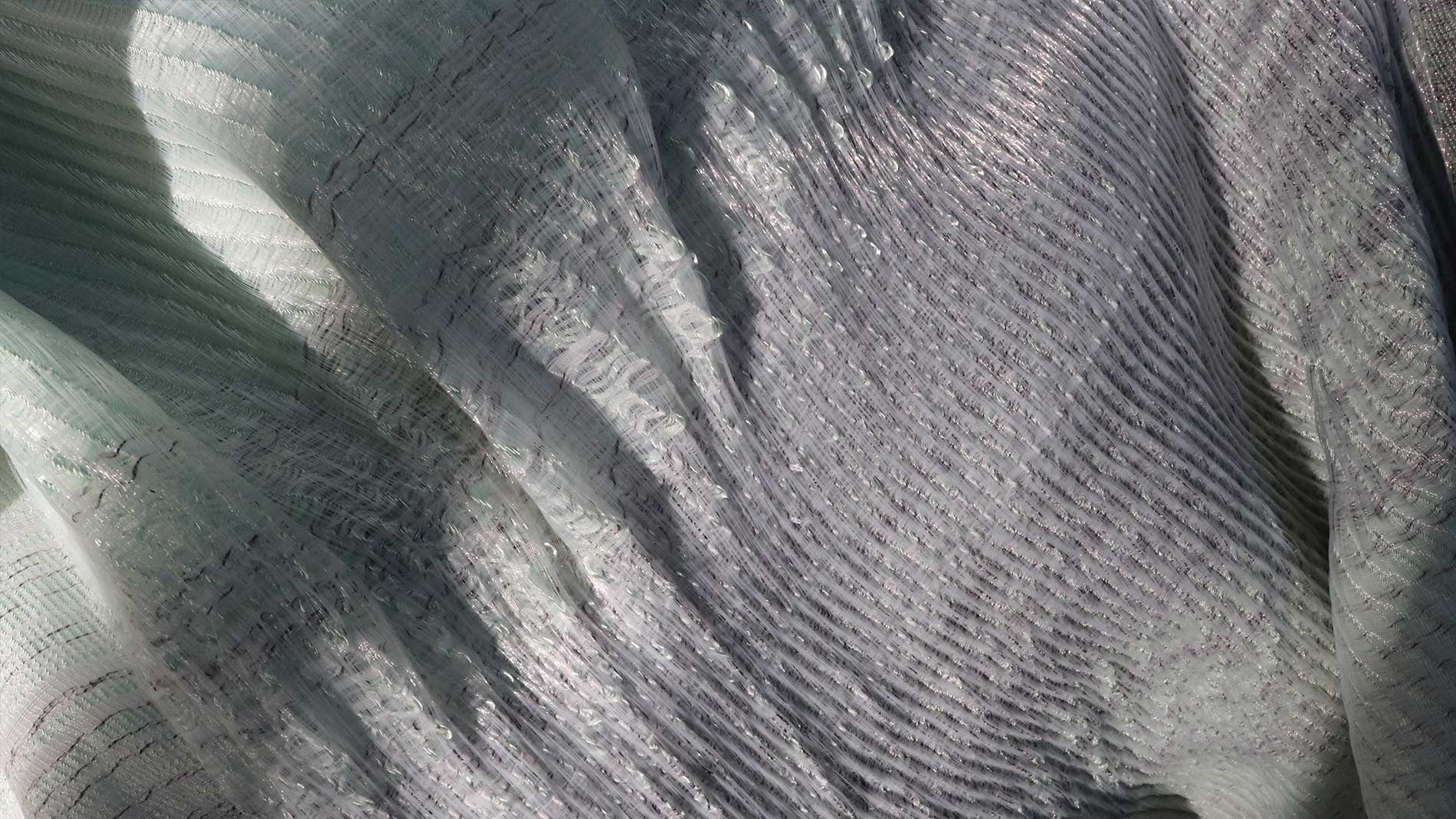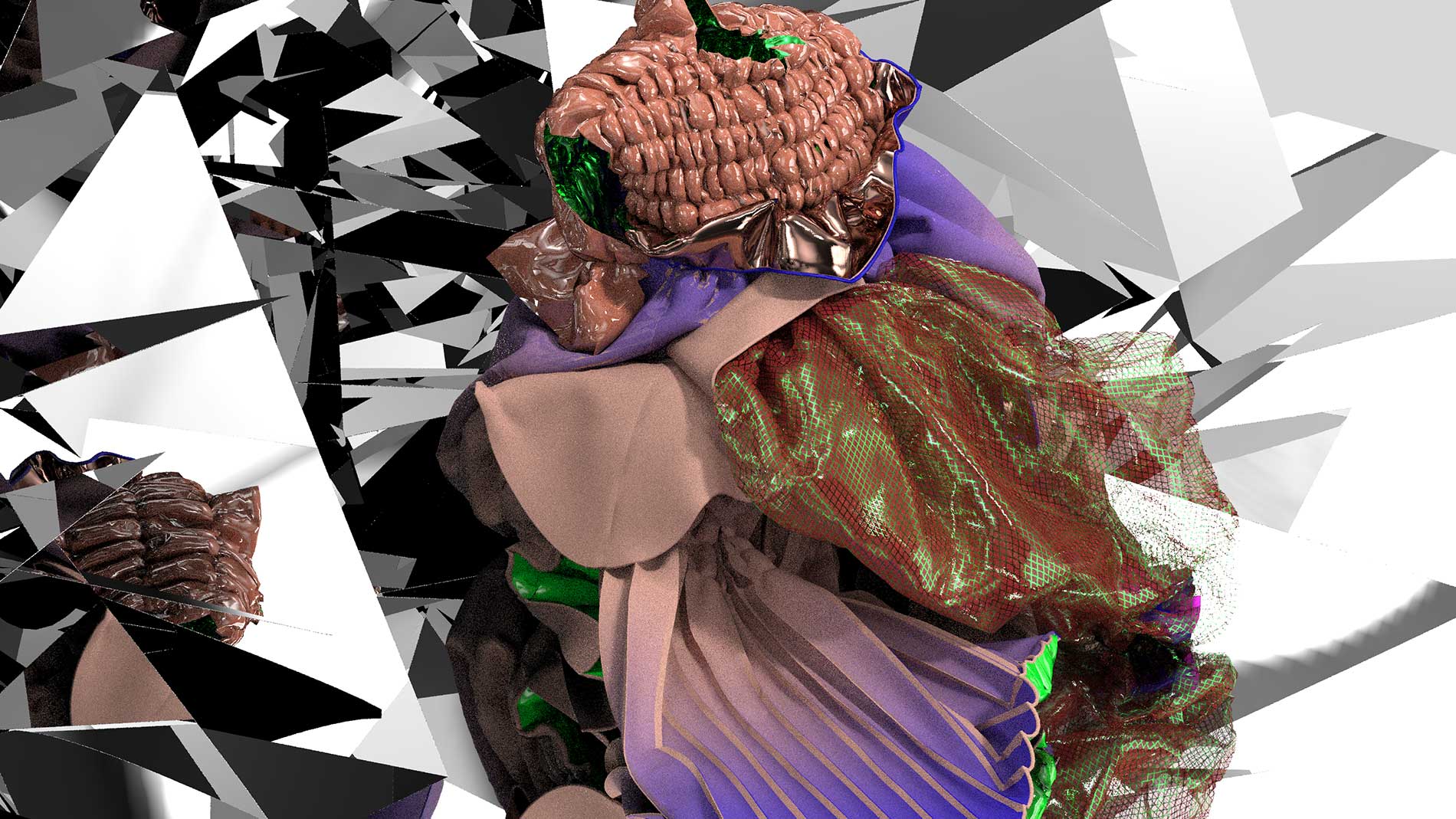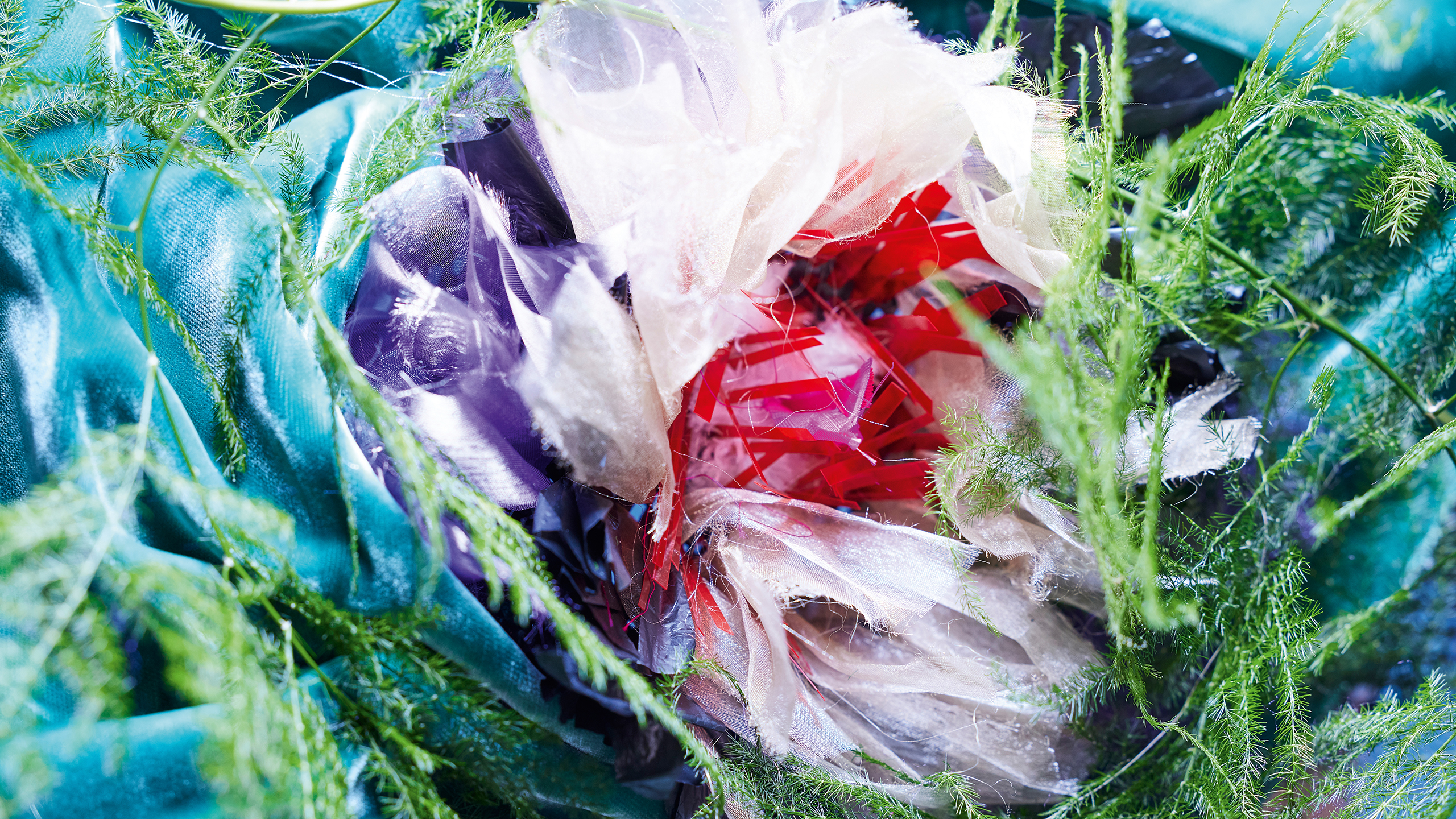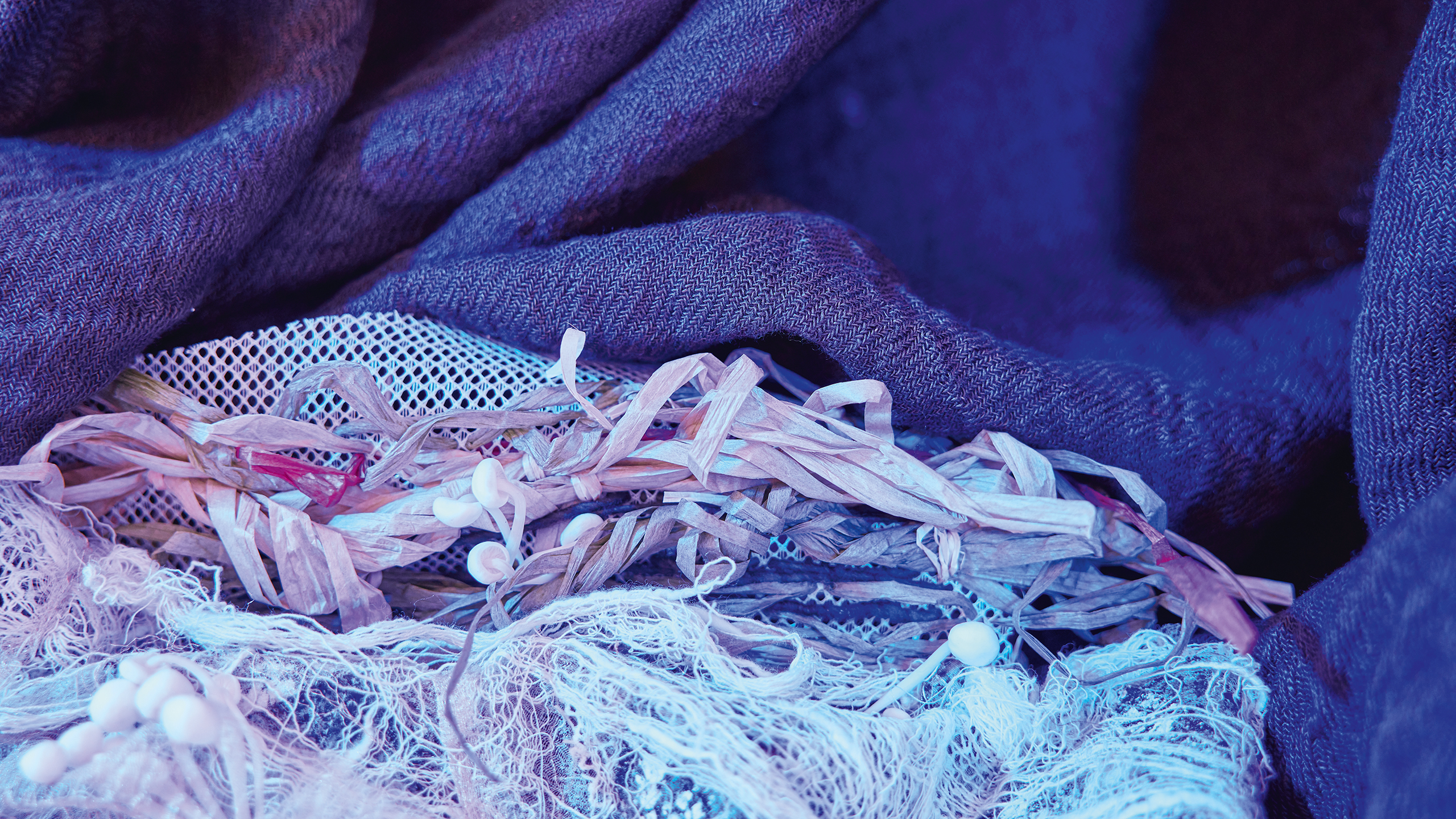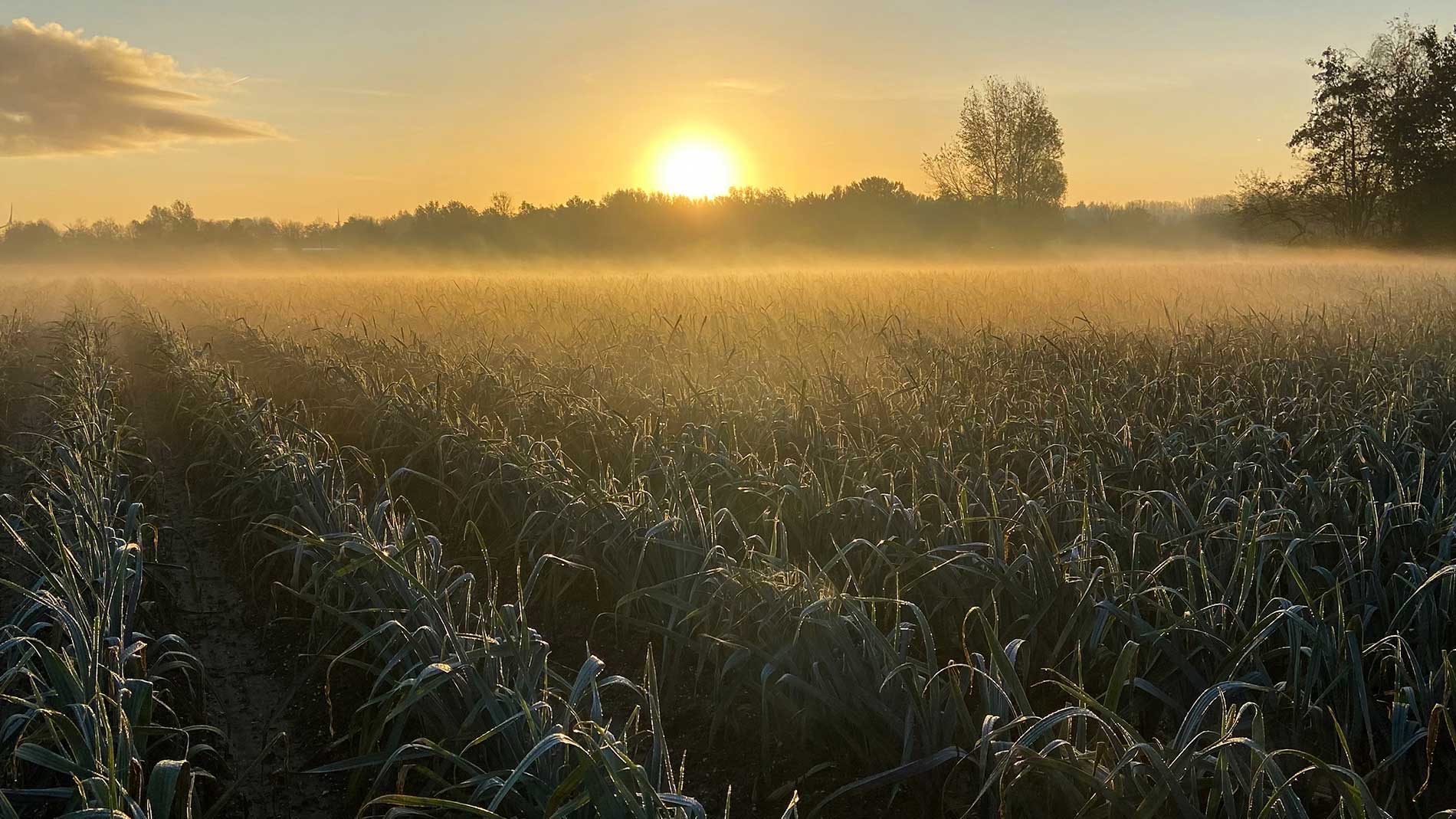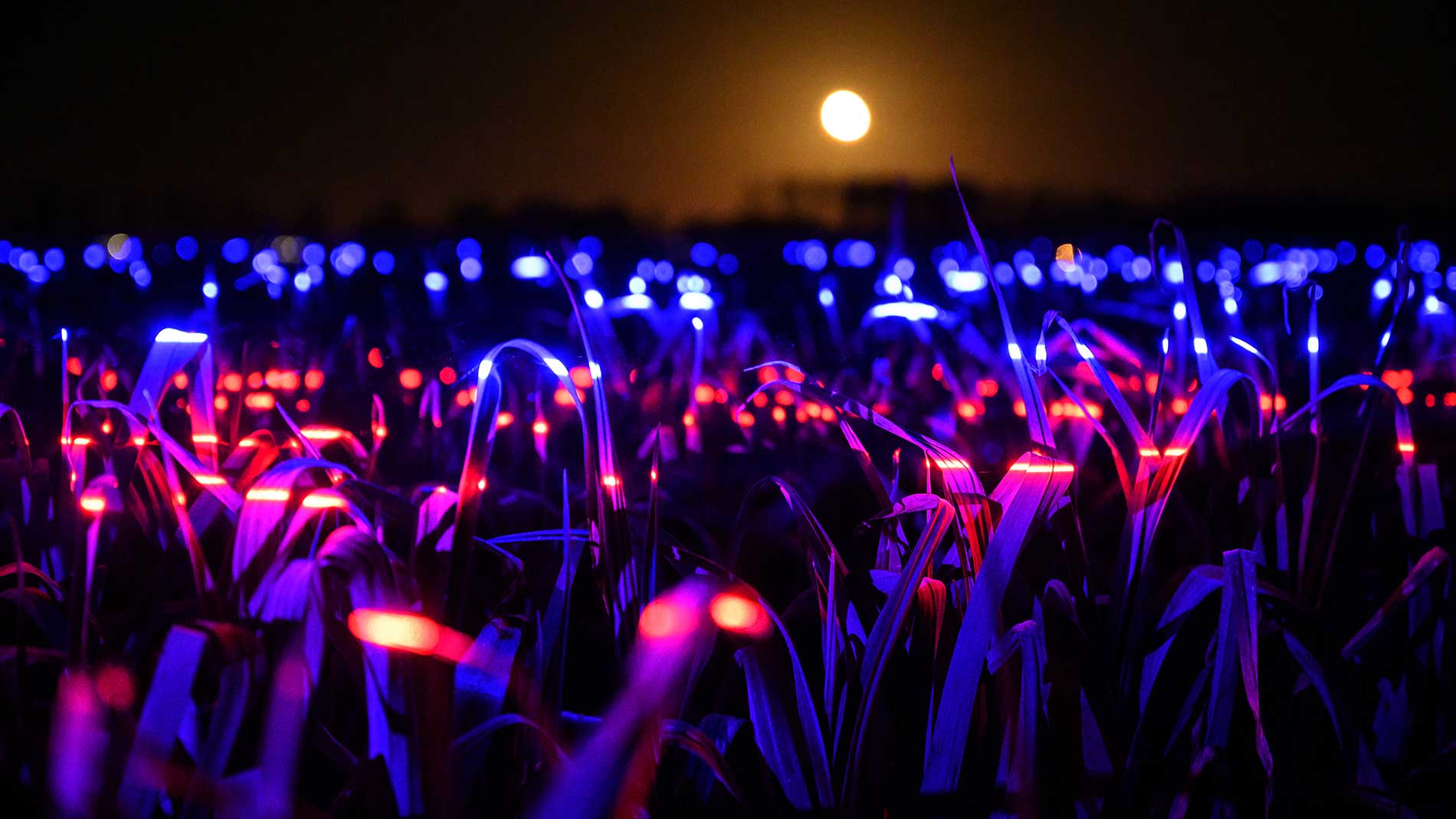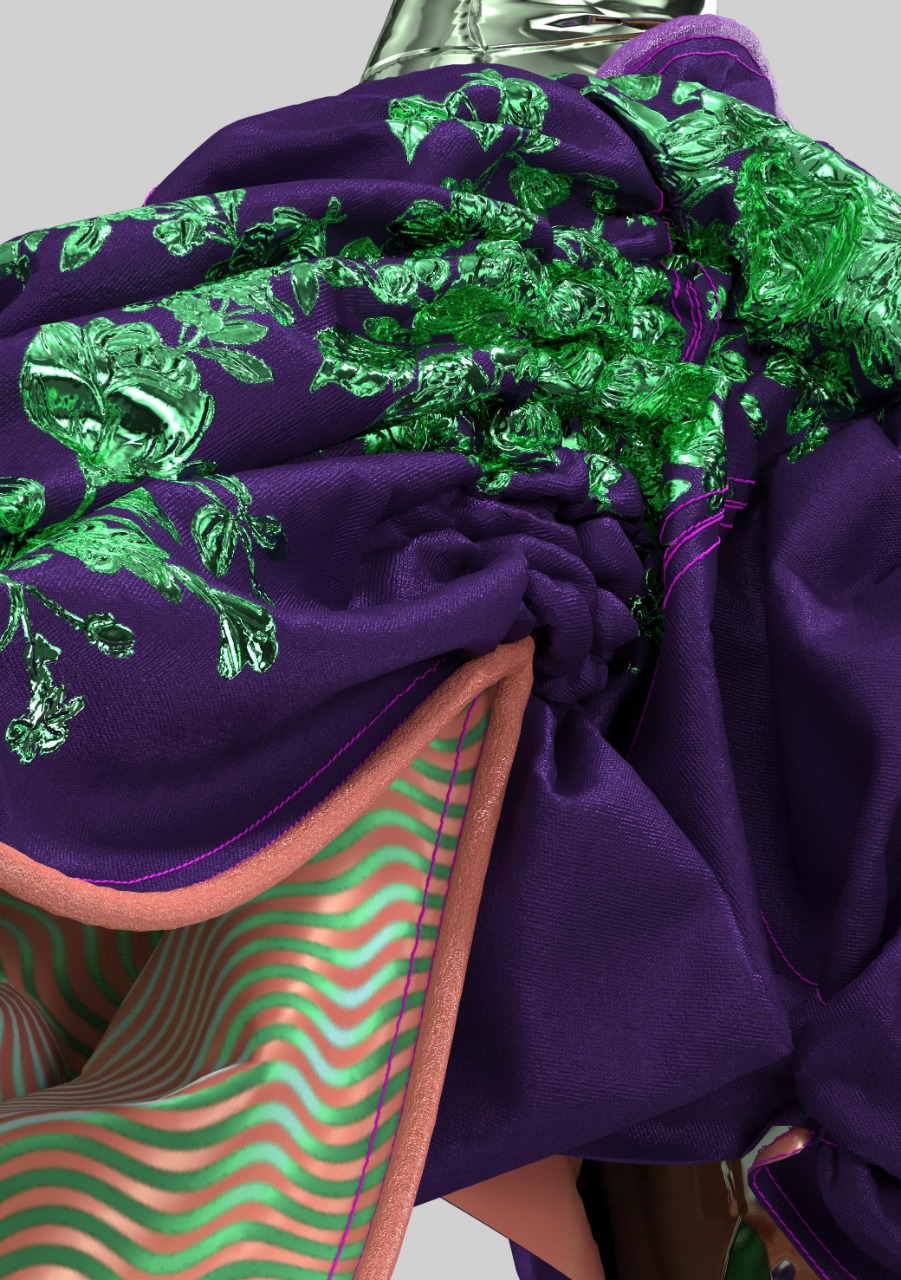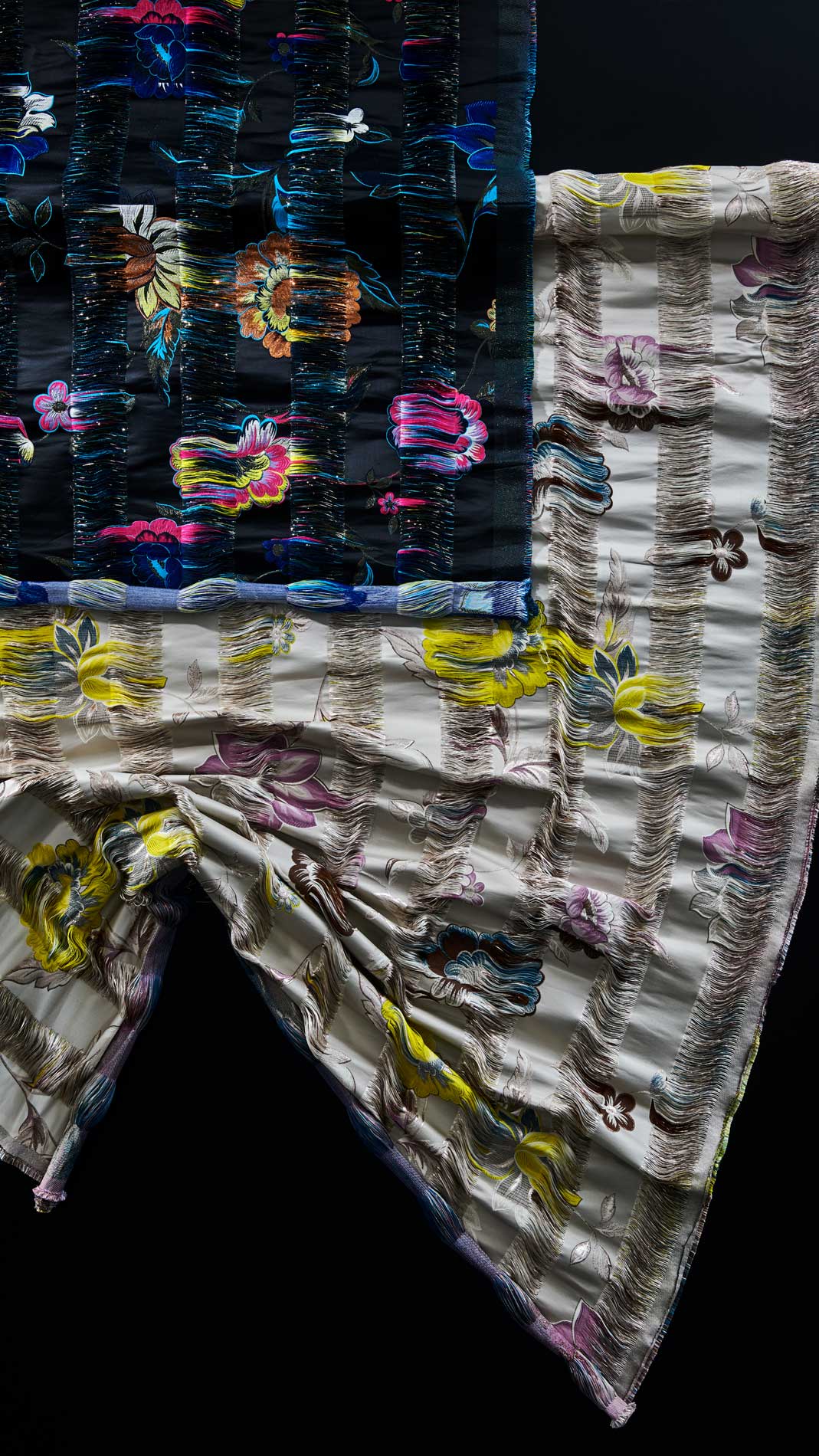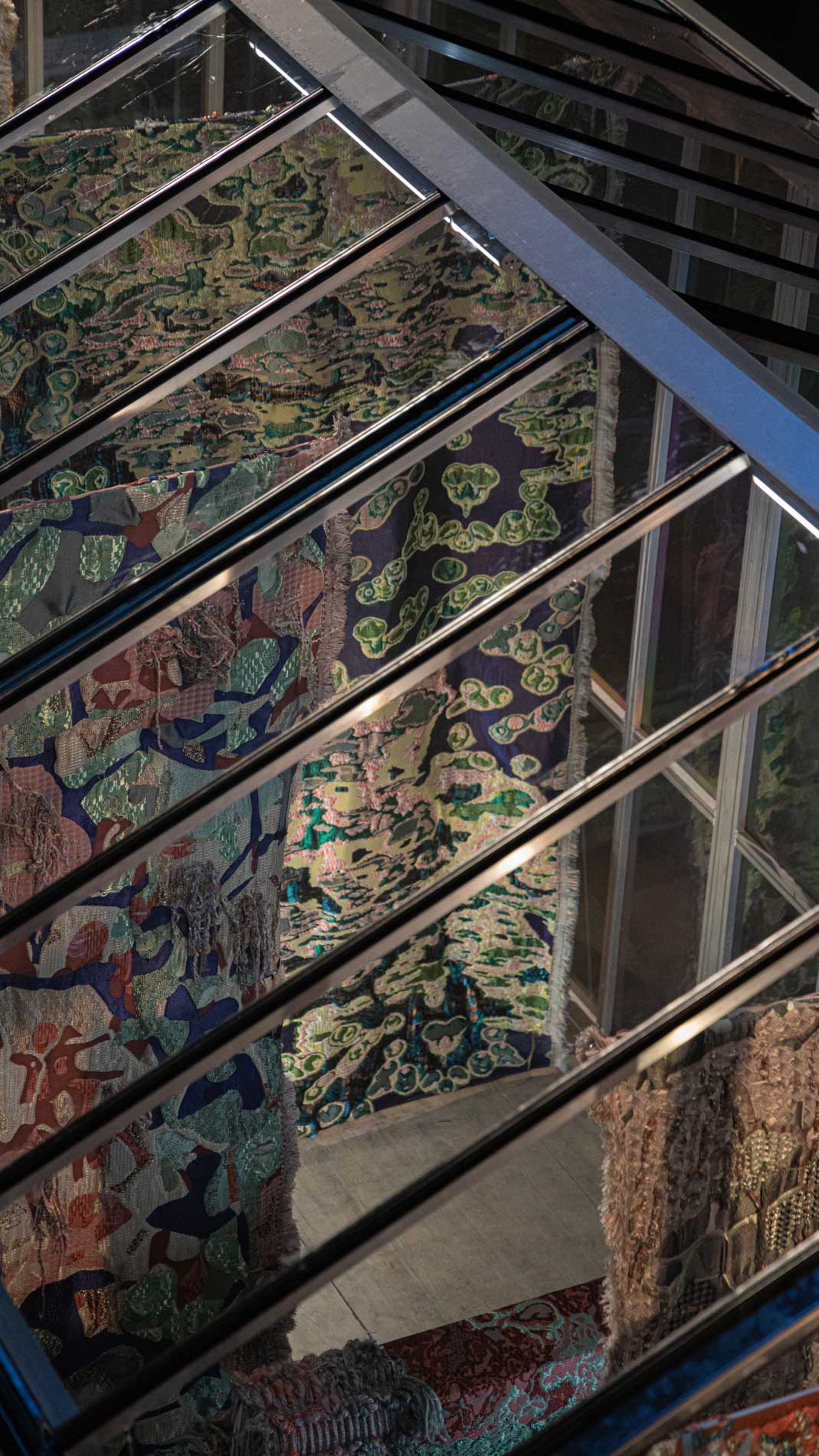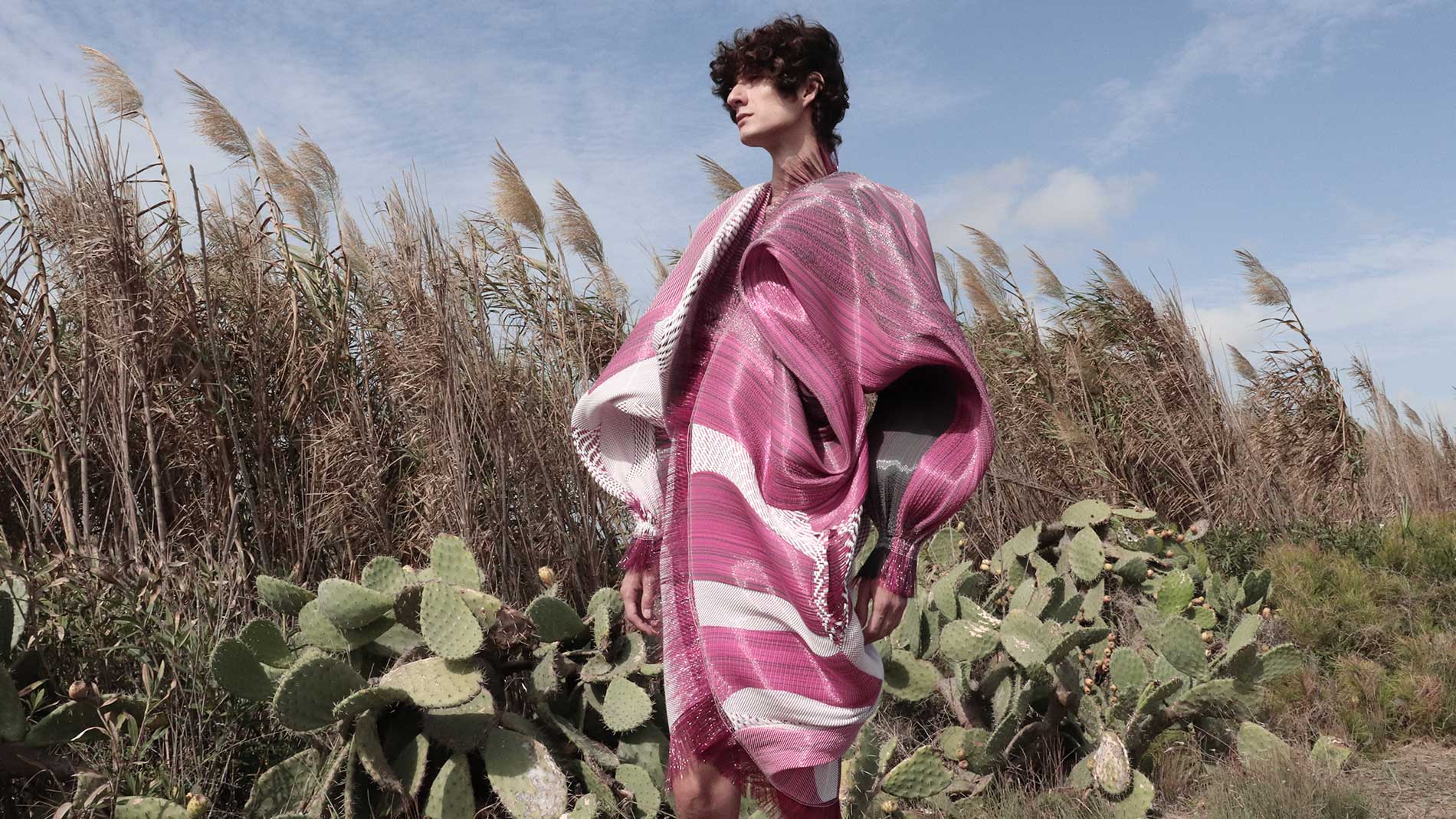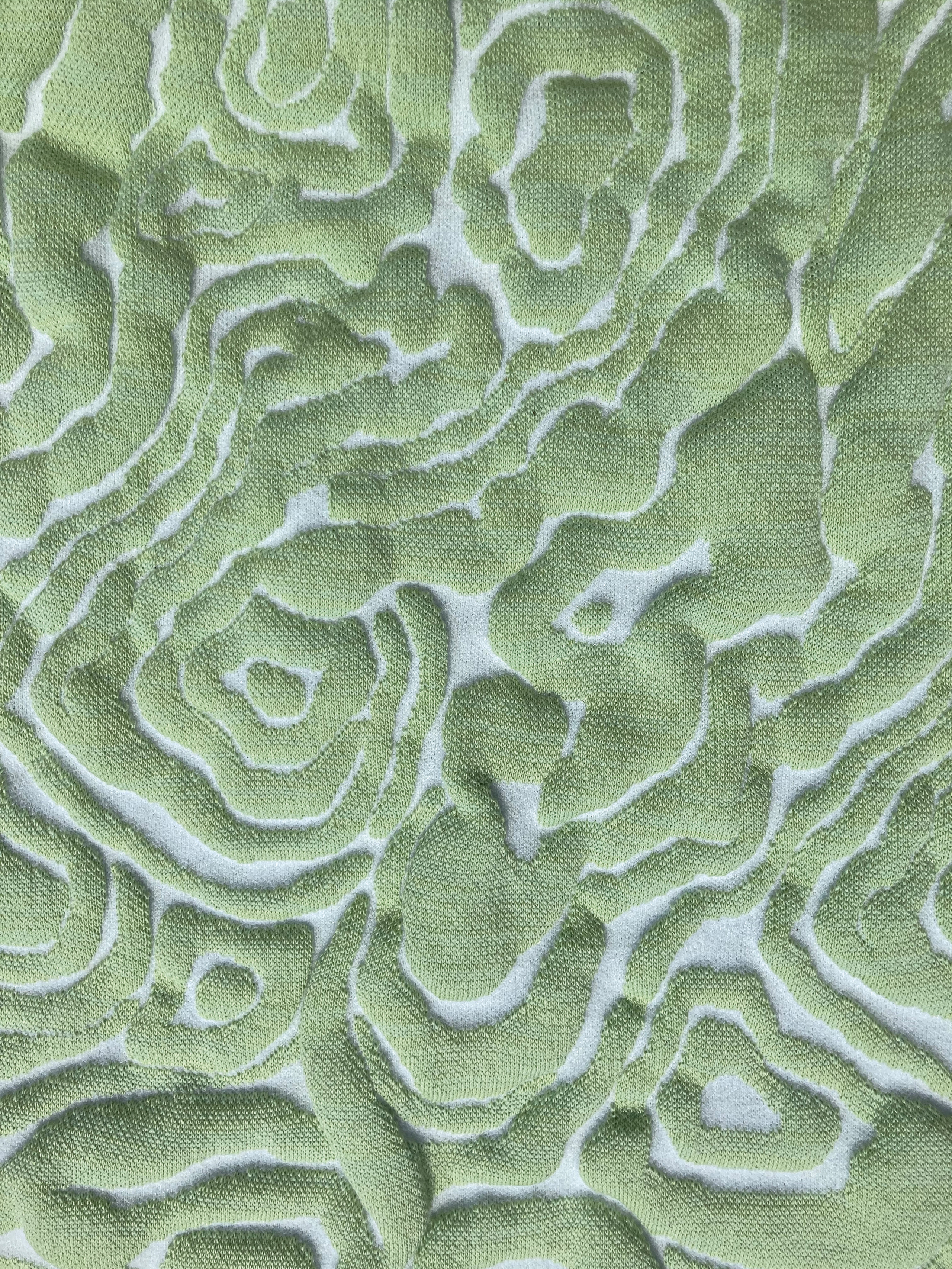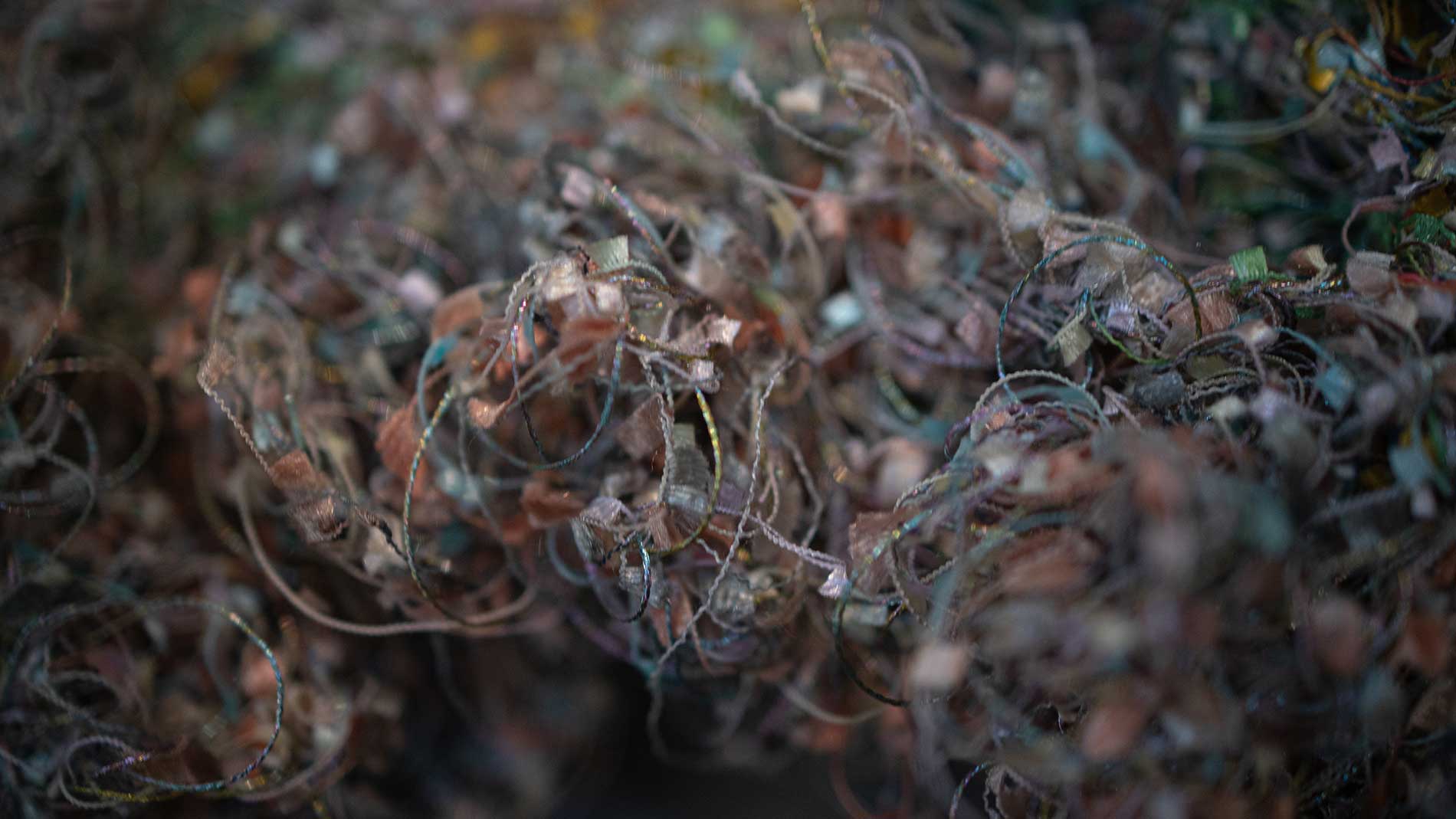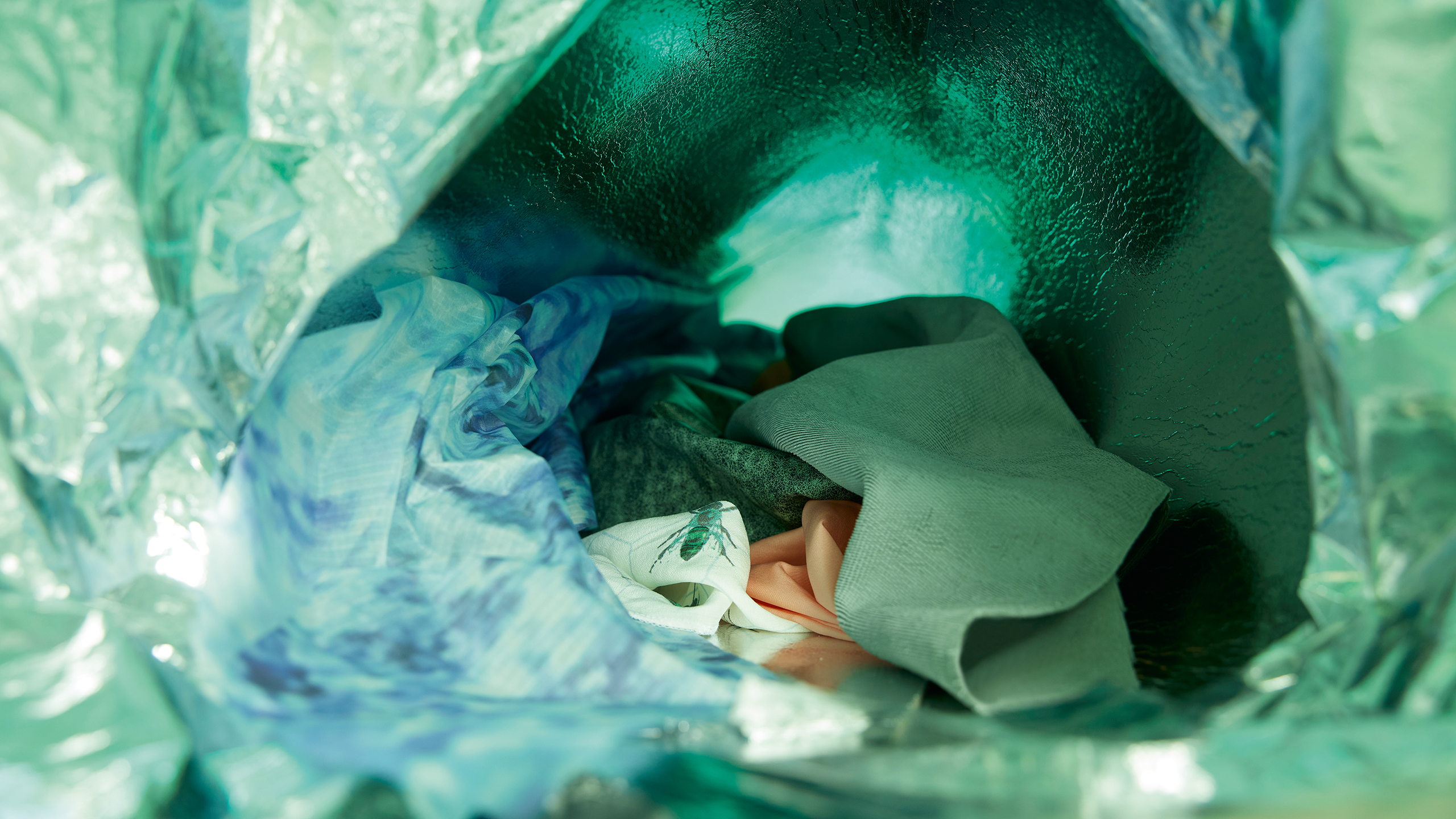 Hyper Nature Key Takeaways
Hyper Nature is about reconnecting to nature through technology: breaking down the silos to create new immersive worlds.
Hyper Nature is not only about digitalising the natural world but going beyond for a new tactility and hybrid reality.
Hyper Nature is a digital facilitator of nature's blueprint, fusing technology and nature for a protopia state and creating a better tomorrow step by step.
Hyper Nature attracts younger audiences both due to its vivid colours and advanced visual expressions. The ability to play and quickly change as per digital interaction strengthens the attraction to younger consumers.
Download area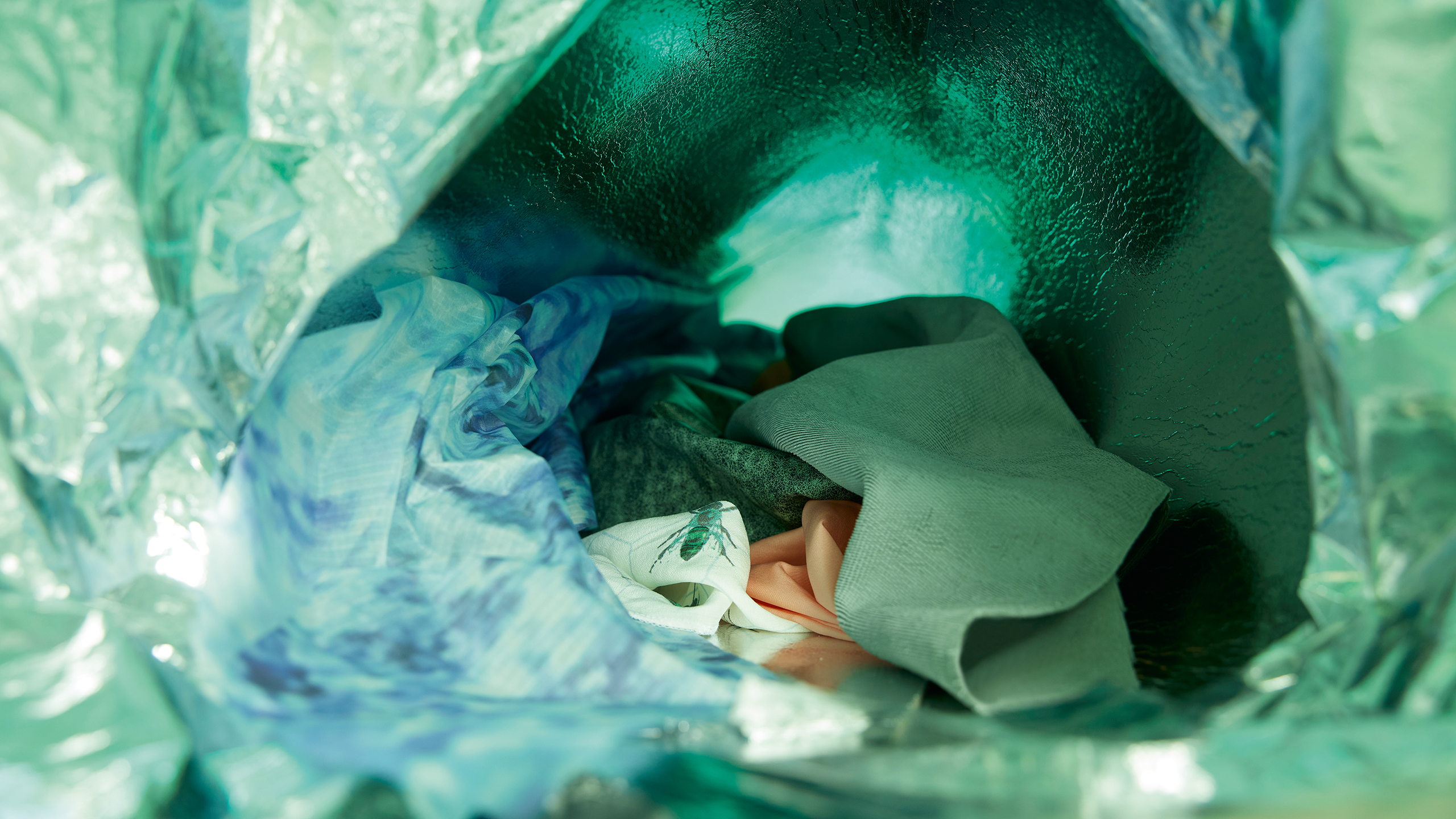 Register here and download your mood board for Hyper Nature!
Download mood board
Some of the colours in this publication may deviate due to print techniques and are to be corrected according to PANTONE® Textile Colour System. PANTONE® and PANTONE® Textile Colour System are trademarks of PANTONE®, Inc. PANTONE®, Inc., 1984, 1992.
www.pantone.com
NCS – Natural Colour System®© is the copyright and trademark property of NCS Colour AB, Stockholm. Nearest NCS sample is based on visual assessment in accordance with SS 01 91 04 and may deviate from the NCS Notation due to these conditions. We refer to the Original NCS Colour Samples.
www.ncscolour.com
Representation of the RAL colours with approval by RAL gGmbH, Bonn. The brand RAL is a registered trademark. Only the individual cards of the registers RAL 840-HR and RAL 841-GL, the primary standards of RAL CLASSIC and the RAL DESIGN SYSTEM plus colour sheets shall be used for the binding production and control of RAL colours.
www.ral-farben.de