From Earth is focused on the natural world and its wellbeing benefits. There is a deep respect for materials and a desire to reconnect with nature. Designers are exploring the potential of diverse natural resources, emphasising the warmth and softness of organic materials, and the astonishing colour diversity of natural dyeing. The existing beauty of the Earth's materials is highlighted, as designers collaborate with nature rather than controlling it, embracing natural variation. Imperfection and variation are preferred over standardisation, and raw finishes are sought after. From Earth uses crafting techniques to add textural, tactile richness. This theme gives ecological, earth-born aesthetics a welcome new vibrancy.
From Earth Textiles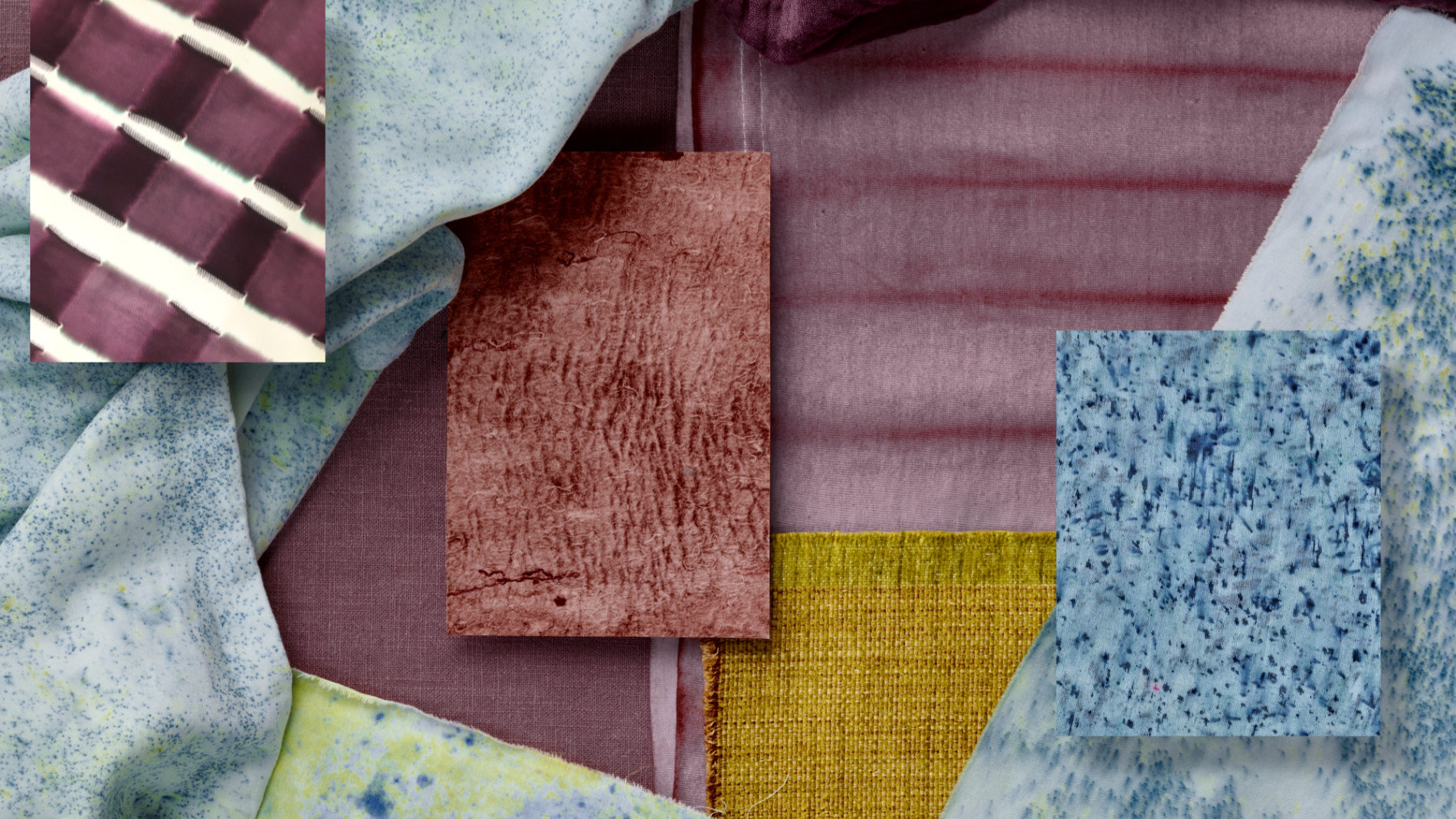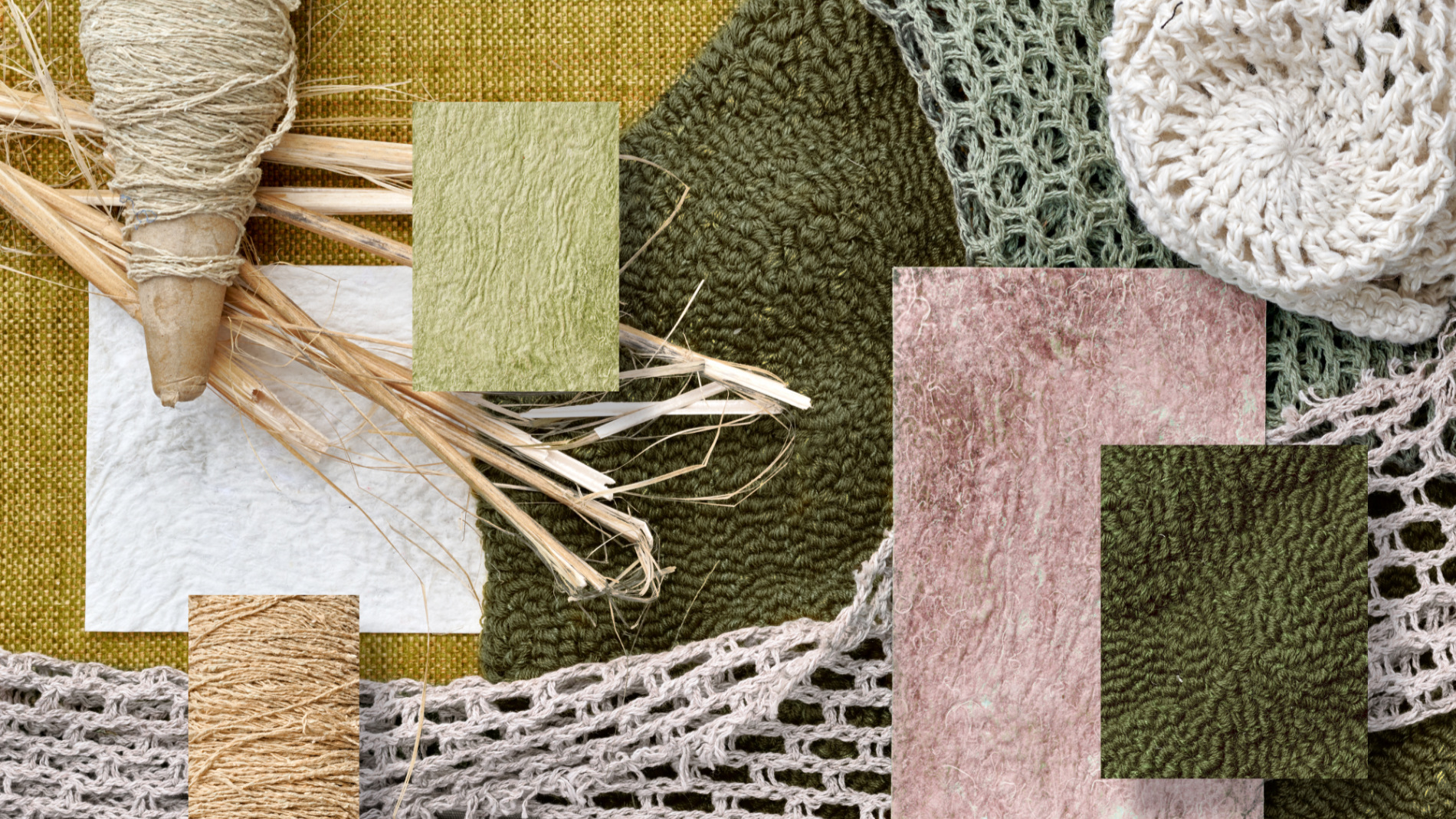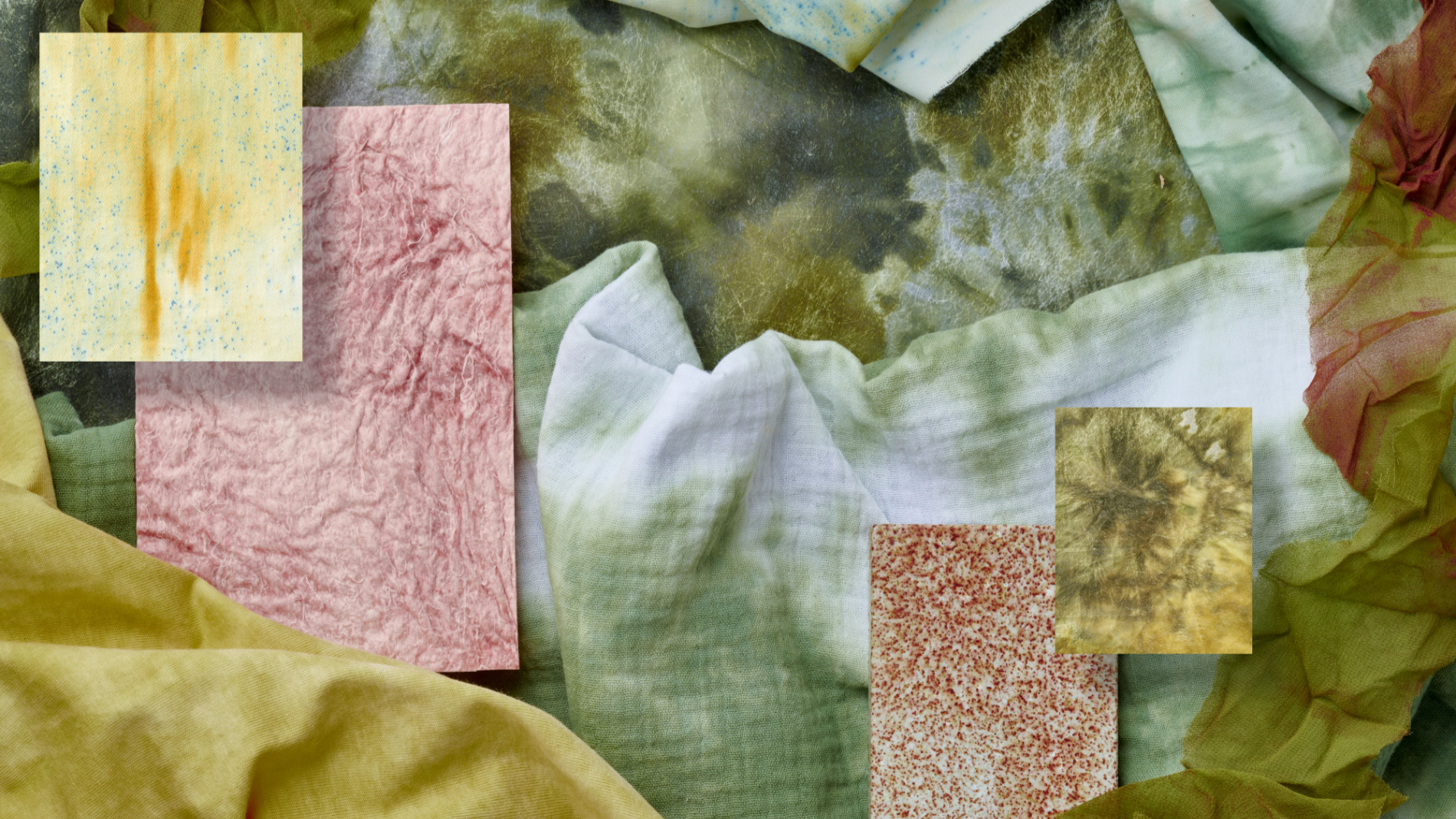 Natural variation is celebrated and non-standardisation is embraced in colouration, surface texture and finish
Irregularity is encouraged through uncontrolled embellishment and surface decoration with the use of shibori, block printing, and hand-crafted pattern
Materials are left in their most natural states; textiles are unbleached and undyed, surfaces are unrefined, raw, and textural
Key aesthetic colour qualities include colour bleeding, organic gradients, natural ageing and wear
Natural dyes are celebrated, from traditional botanical and indigo dyes to alternative contemporary colours made from agricultural and food waste
Colour Palette

An earthen palette reflects organic matter and natural dyes. Warm, soft and muted, these botanical hues of plant origin range from complex takes of olive and lime to warm beige and pink, and bold indigo. This palette celebrates the beautiful natural variation and nuance of organic colour.

Pantone 14-0636 TCX | NCS S 1040-G90Y | RAL 100 85 30

Pantone 18-0426 TCX | NCS S 6020-G50Y | RAL 100 40 20

Pantone 16-1315 TCX | NCS S 4010-Y30R | RAL 070 60 20

Pantone 13-1030 TCX | NCS S 1030-Y20R | RAL 075 85 40

Pantone 15-1515 TCX | NCS S 1030-Y90R | RAL 030 80 20

Pantone 19-1533 TCX | NCS S 4040-R | RAL 030 30 40

Pantone 16-0742 TCX | NCS S 3060-Y | RAL 085 60 60

Pantone 19-3928 TCX | NCS S 6020-R80B | RAL 270 30 20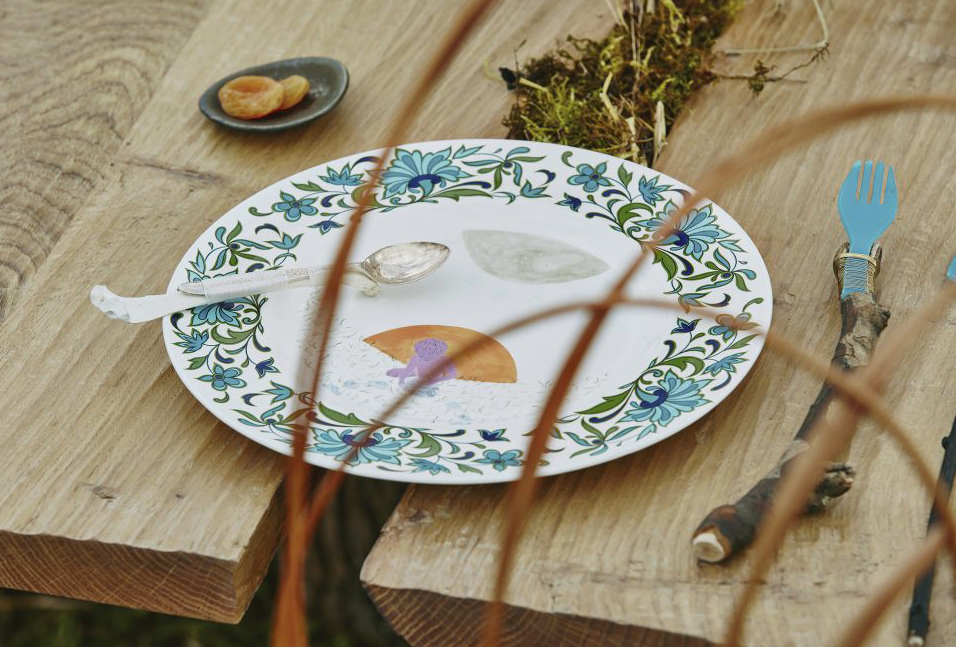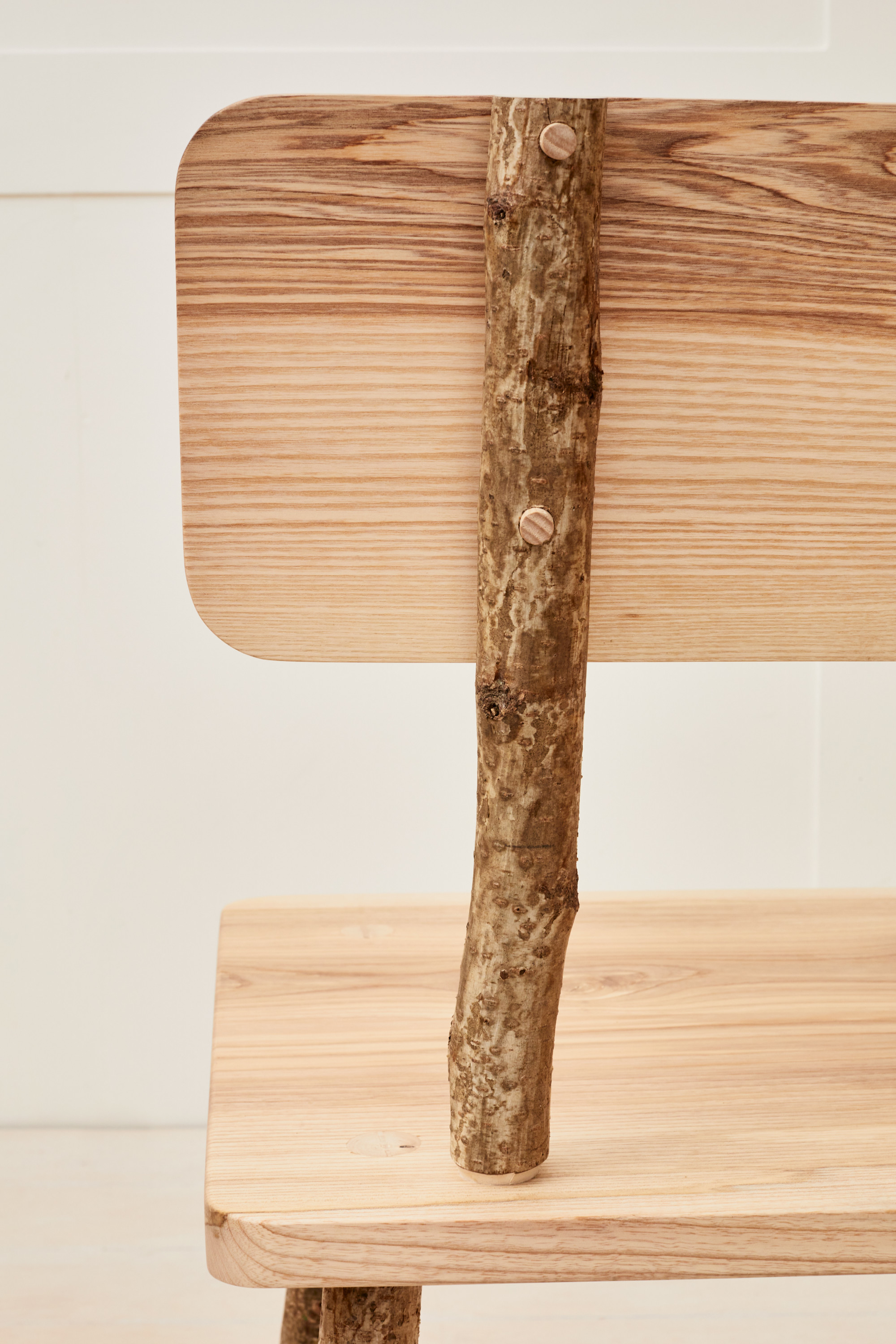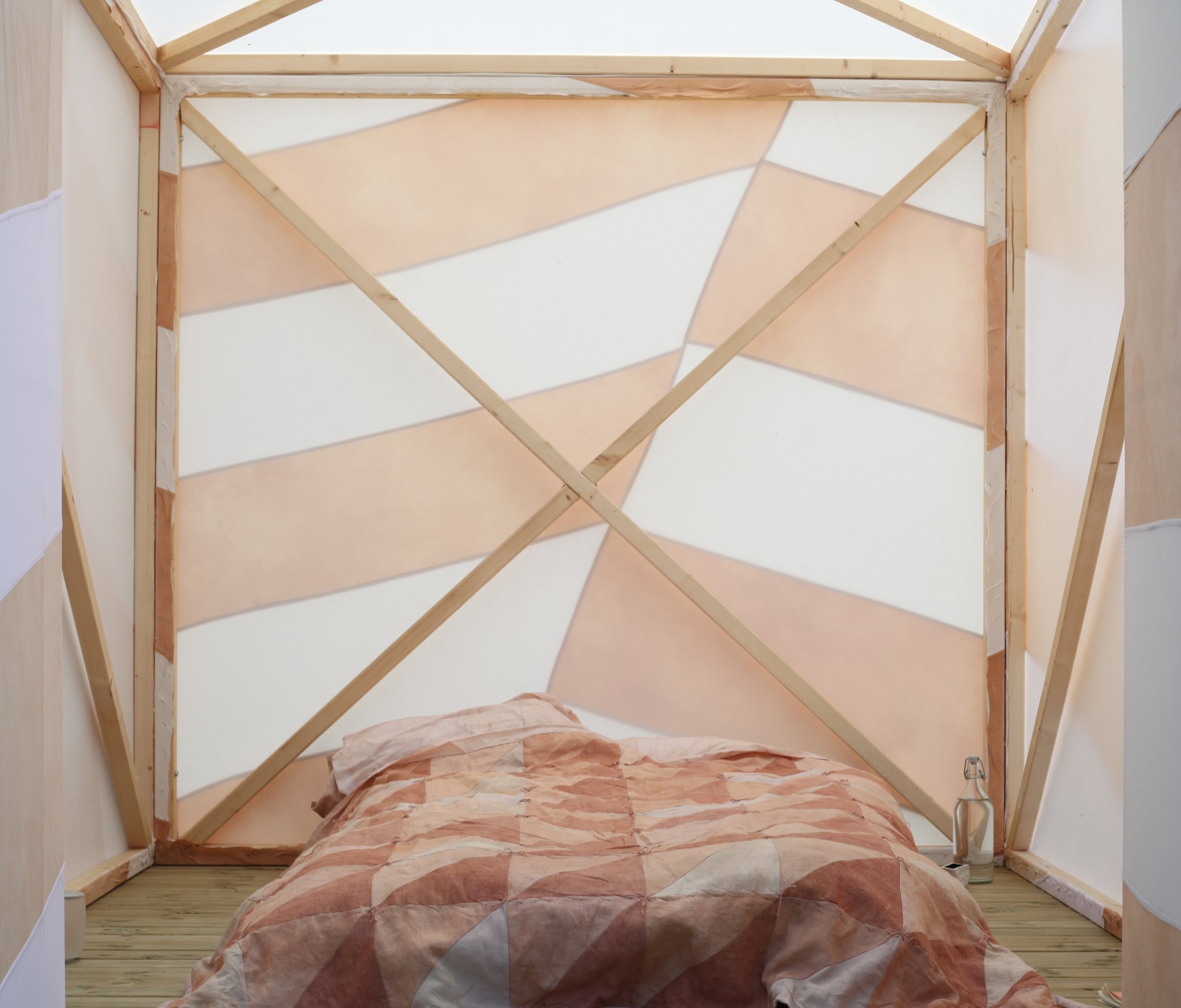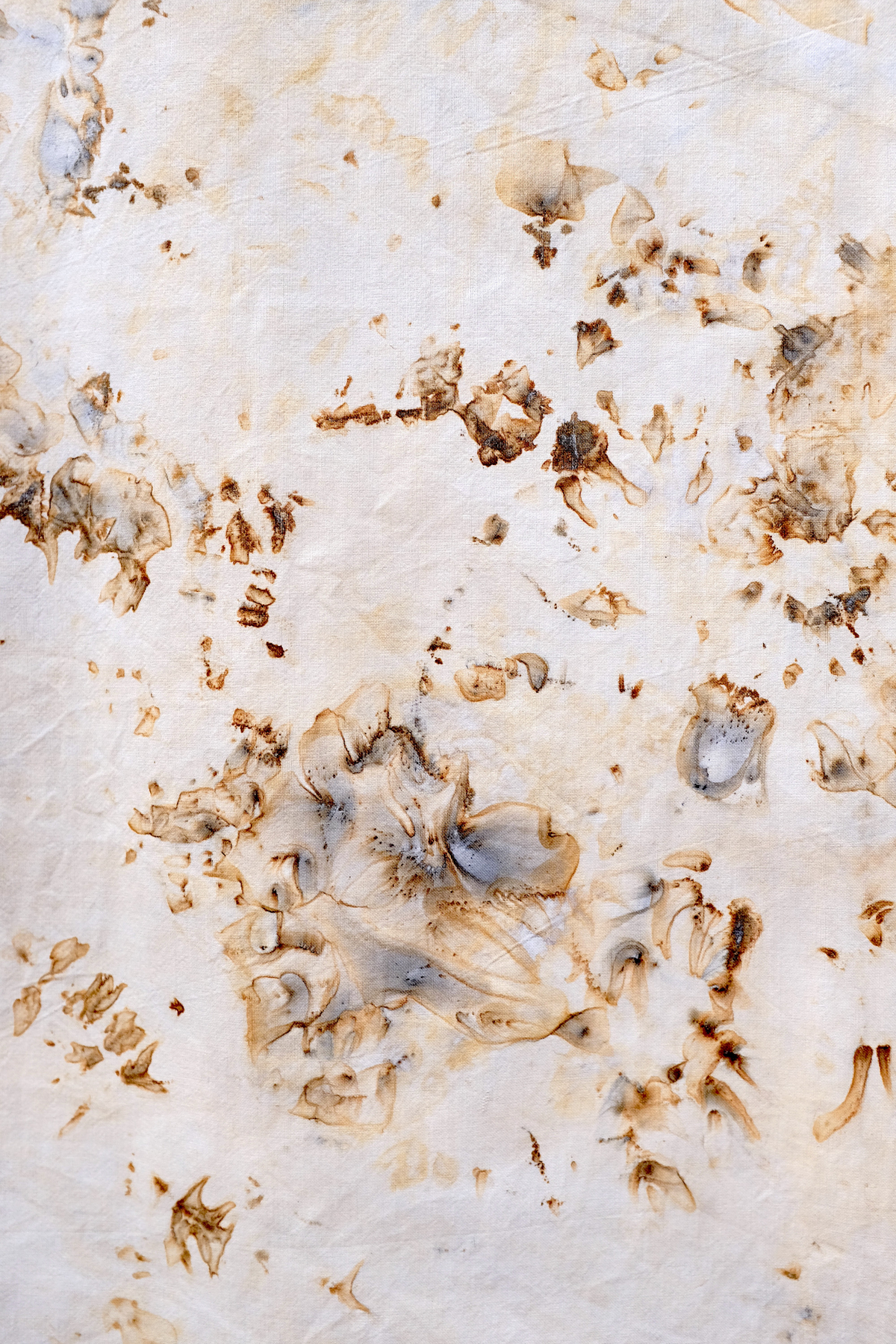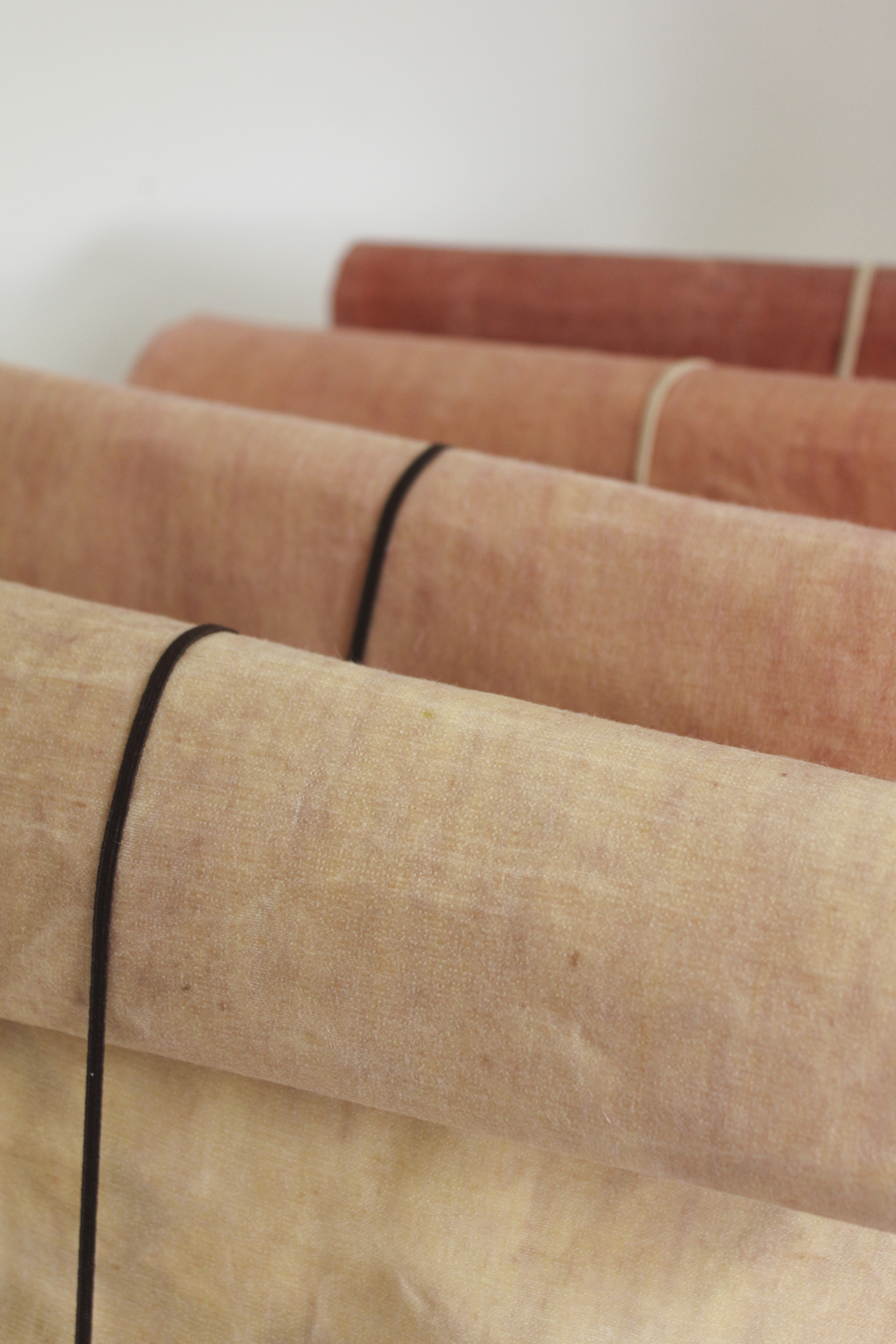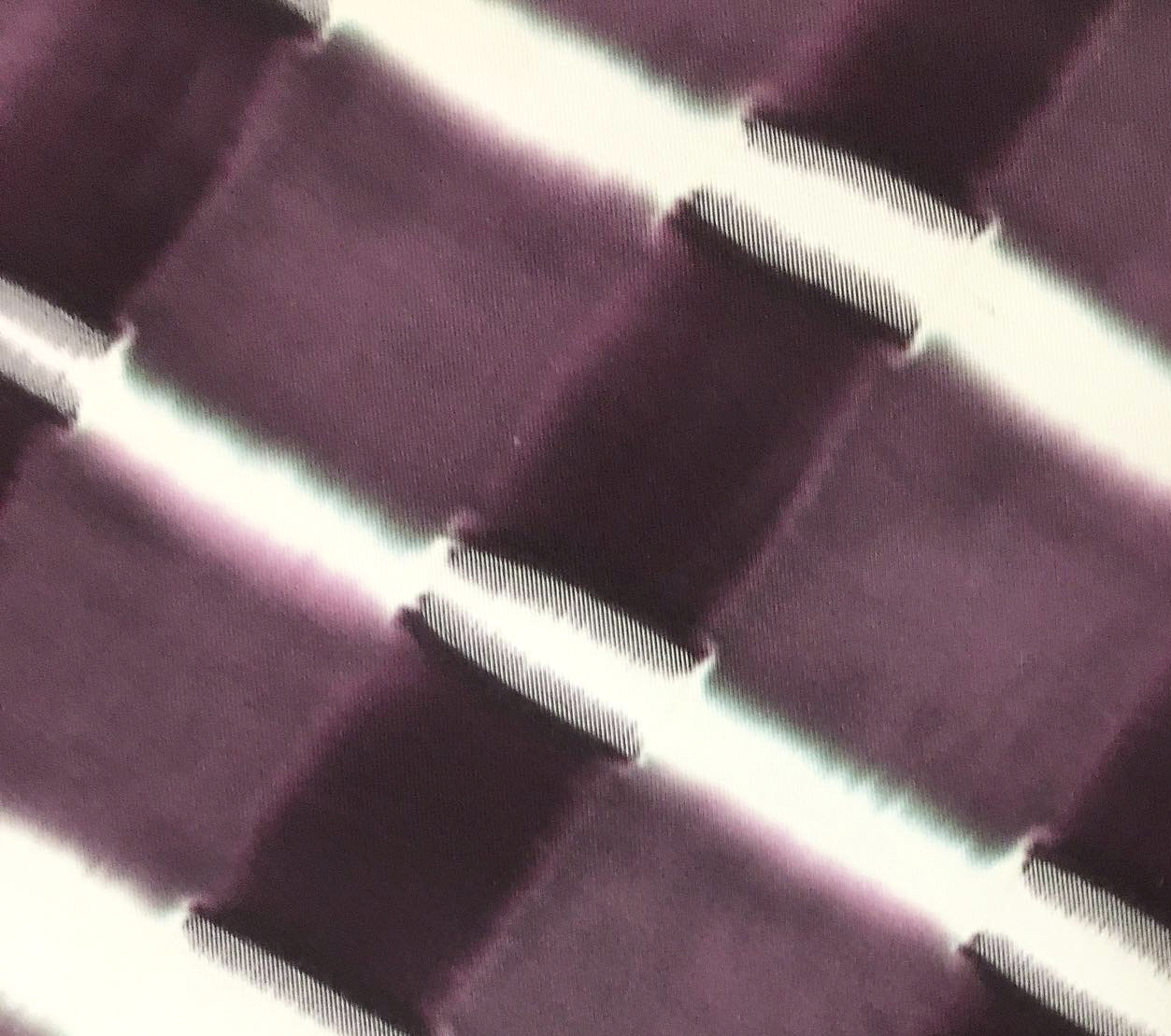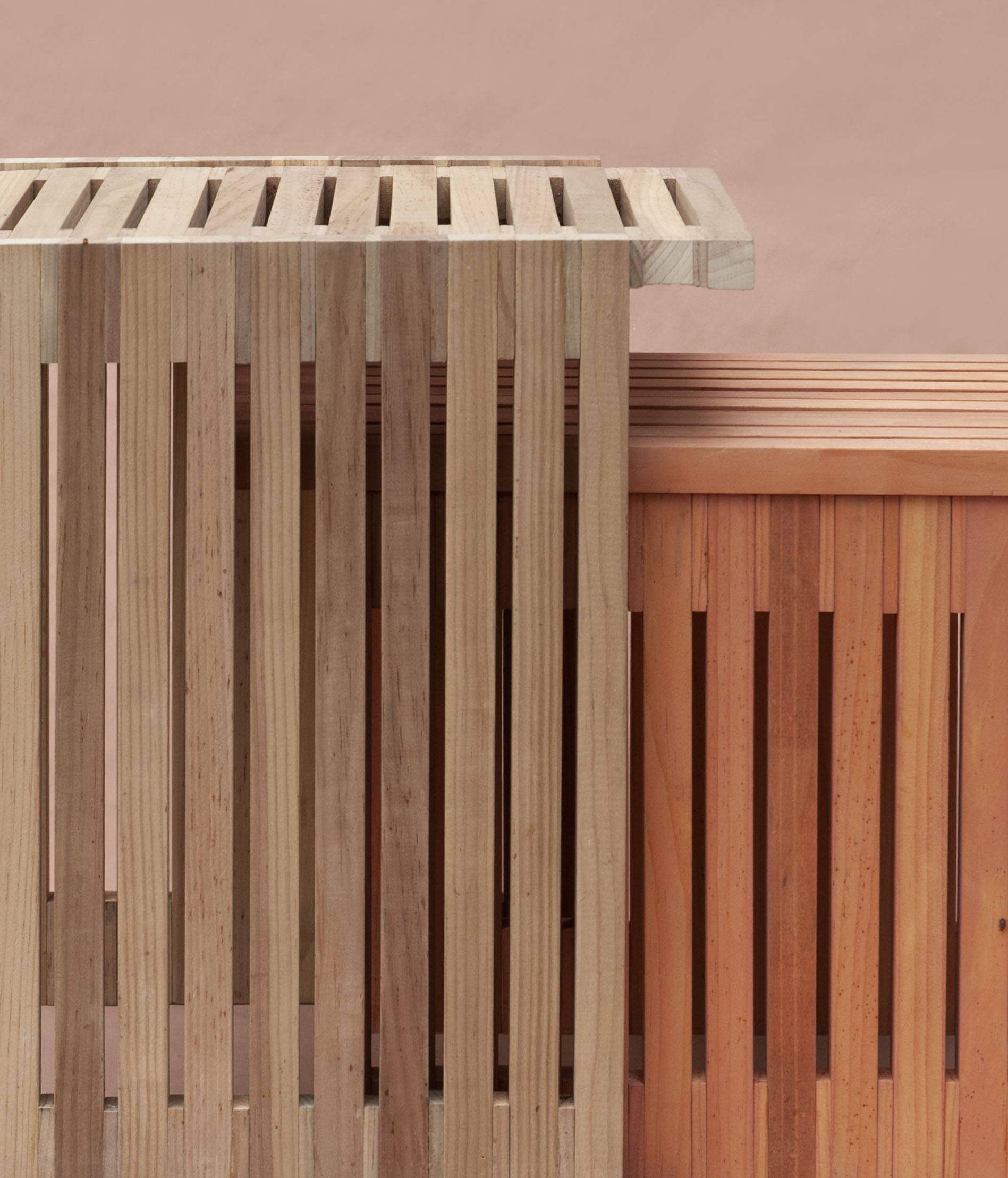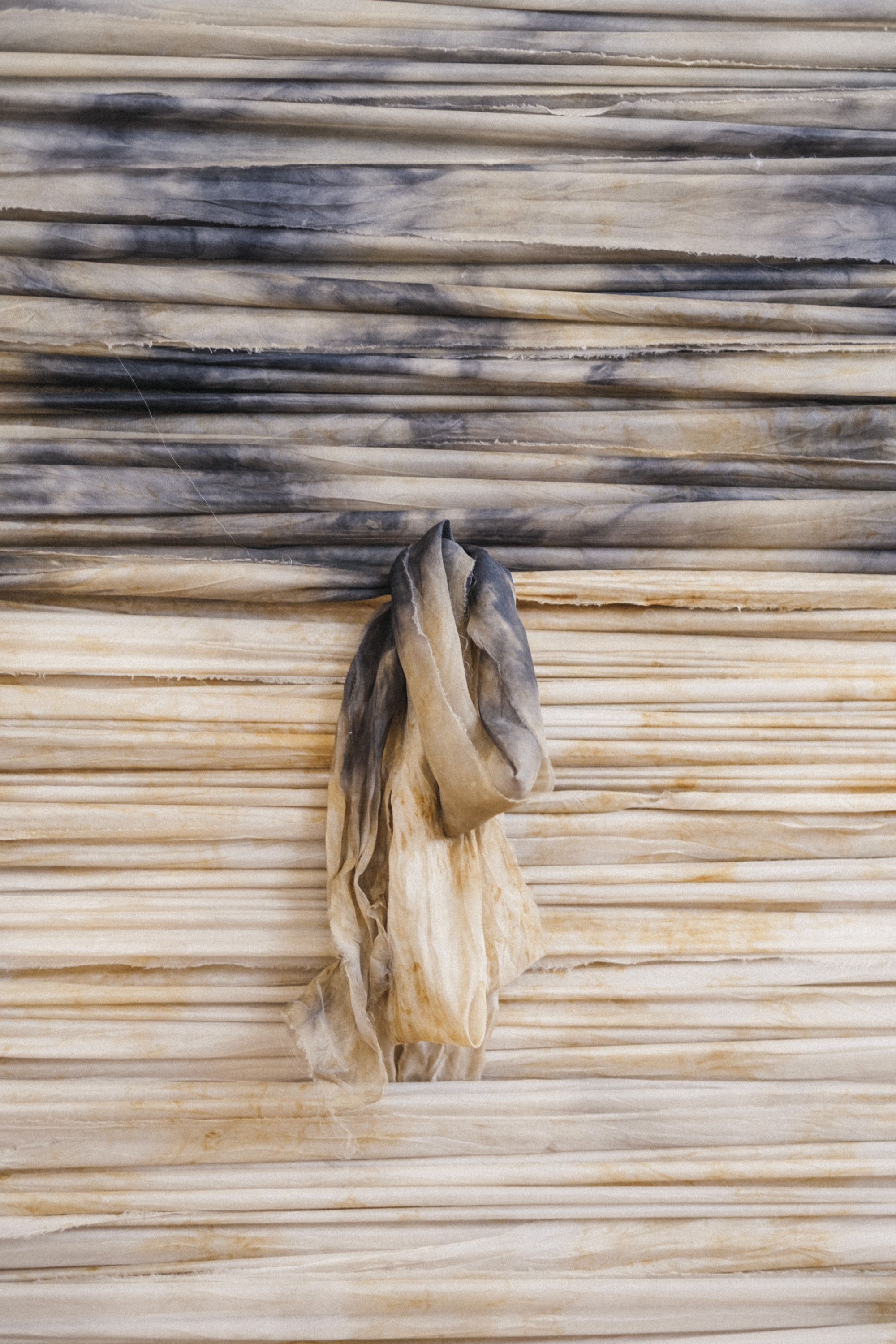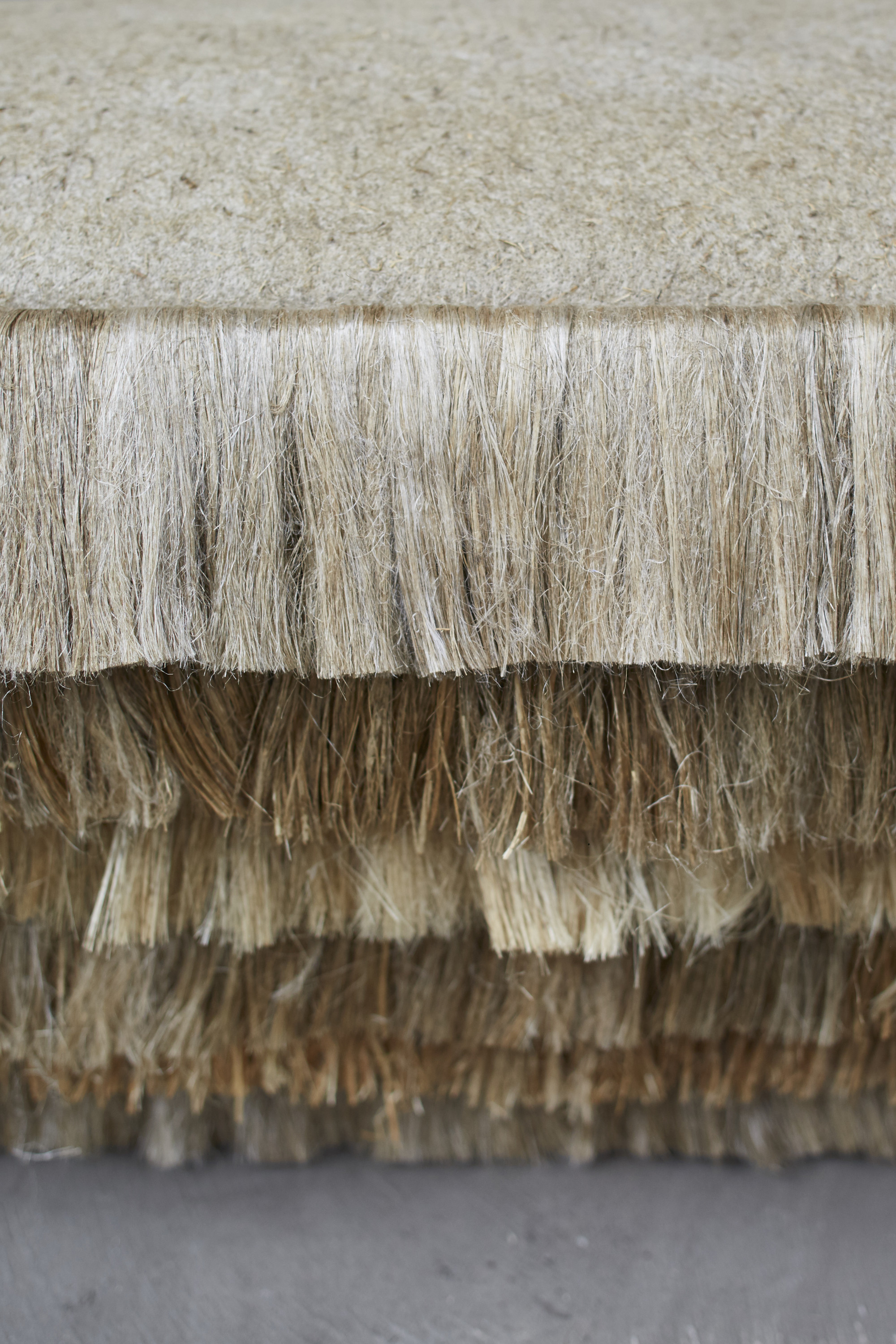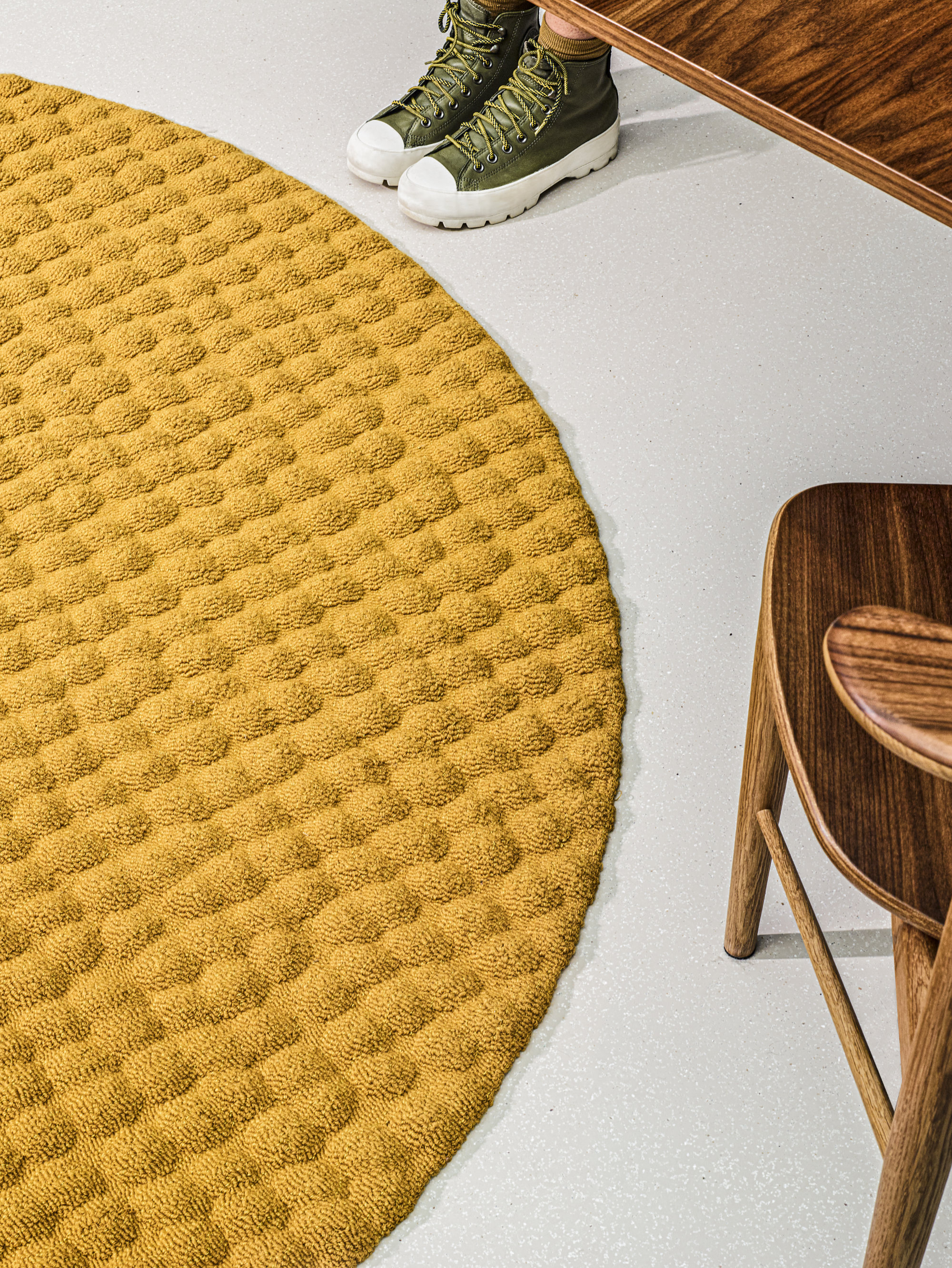 Special thanks to the textile and material contributors
Hero image:
Textile dye by Aliki van der Kruijs
Textile design by Nina van Bart
Textile image 1:
Textile dye by Aliki van der Kruijs
Textile by Nina van Bart
Textile image 2:
Textile design by Nina van Bart