Whether it's pillow, duvet or mattress, sheet or linen: a hotel bed consists of many components, which need to be properly maintained. A current study casts light on the hygiene of hotel beds in over 70 establishments – with impressive results, which Jens Rosenbaum summarises.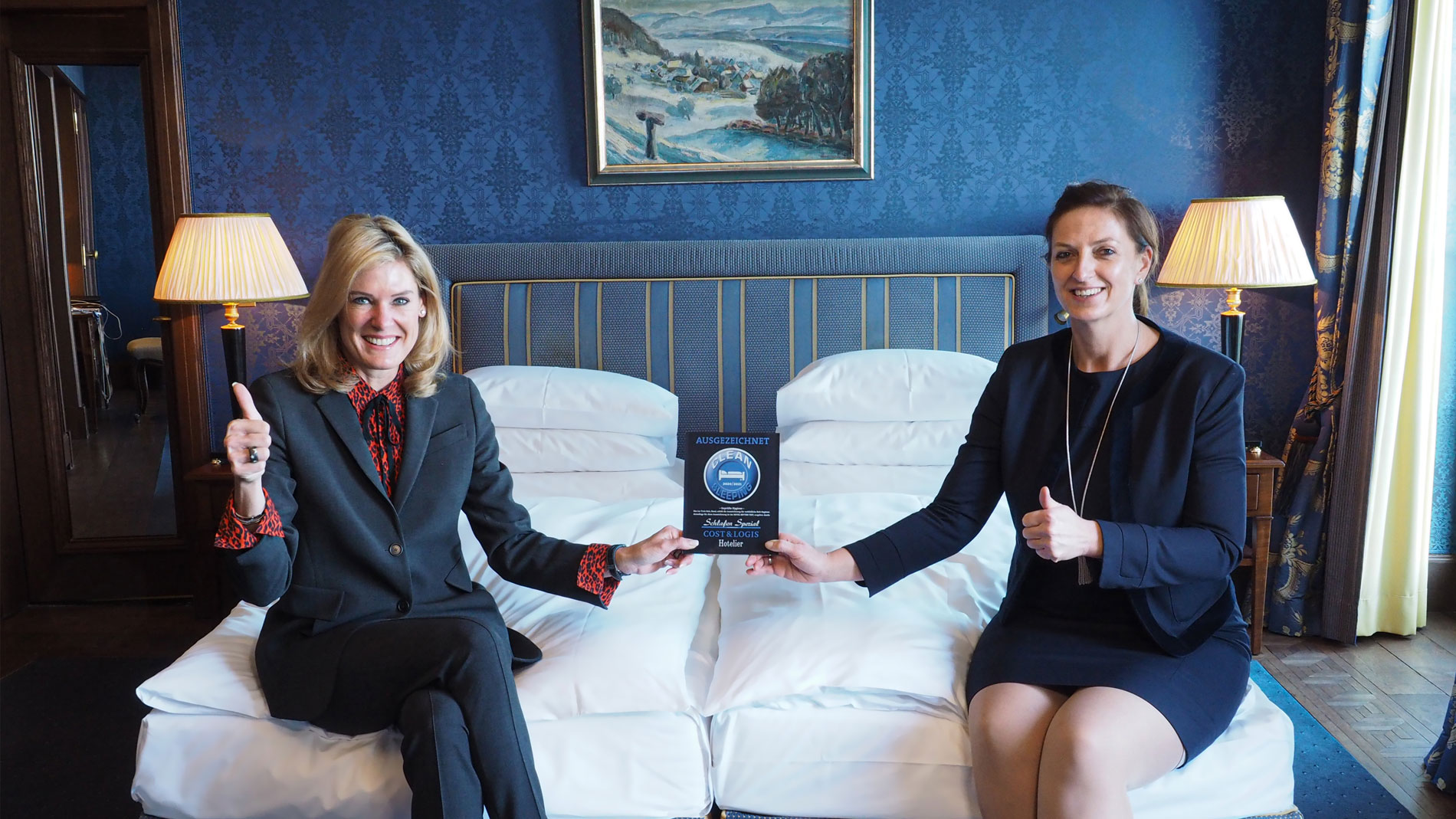 Klementine, the promotional figure for the Ariel detergent, had already demonstrated it in her overalls as early as 1968 (all people born post-1986 please try Google, and no, the figures aren't the wrong way round, the campaign lasted 18 years) that there is a difference between "clean" and "deep cleansing." And if this semantic distinction from a famous advertising slogan primarily serves only as a psychological component, still it does mark a turning point in consumers' perception: "clean" is a relative term.

How relatively cleanliness can be in the hotel industry is shown in a study1 which focuses on the hygiene of hotel beds. Since the end of 2018 over 70 hotels and their beds have been tested to date, with impressive results. Without going into the many details of this study, which is still in progress and has only been interrupted by the pandemic, suffice it to say that the differences in hotel-bed hygiene are sometimes vast, even though they may be equally clean in appearance.

A hotel bed consists of numerous components which need to be maintained, a care process which all hotels obviously cannot do equally well. Guests are increasingly getting some idea of this, too. If, before the coronavirus pandemic, they may just have hoped that sufficient care was being taken for the best cleanliness possible, now they are increasingly looking for proof that what is supposed to be clean is actually hygienically sound. Against this backdrop, last year the trade media Cost & Logis, Hotelier and Schlafen Spezial created the CLEAN SLEEPING AWARD for the hotel industry2, which is currently being awarded in Germany and Switzerland for outstanding hotel-bed hygiene. An award designed to recognise both hotel management and housekeeping, since hygiene is a joint operation, but which also provides the guest with guidance to where he or she will find certified cleanliness.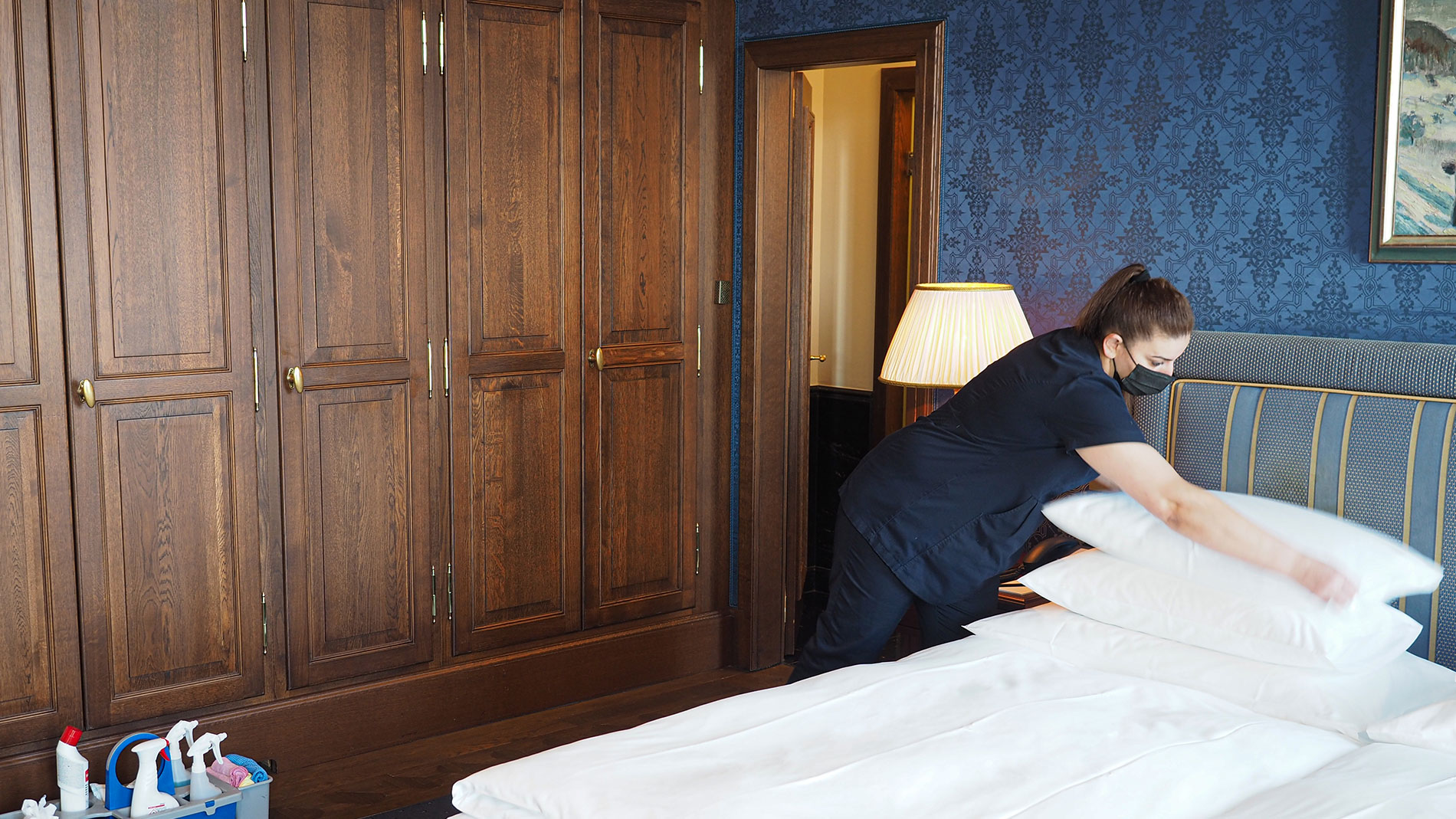 So the CLEAN SLEEPING AWARD sees itself as an incentive for hotels to become better aware of bed hygiene and thus to follow the guests and their increased need for hygiene, as they realise it – or, better still, to anticipate them. For the fact that only something more than 30% of hotels tested fulfil the criteria for CLEAN SLEEPING 3 shows that many hotels could be considerably cleaner. This is due no doubt less to intention, but rather to a lack of awareness, but also to a lack of knowledge and a lack of standards.

So it is worth taking a look at those which are not just clean, but "cleaner", in order to learn the parameters for better hotel-bed hygiene management. There are only a few points which make the difference here. It begins with the value which management places on housekeeping, which among the prize-winners without exception is set by its own staff – staff of many years' experience who are well trained. Moreover they are well equipped, both with high-quality products and with the expertise to take decisions within the agreed framework about whether things should be taken out and cleaned, or whether it is necessary to buy new. Clear individual assignment and responsibility, but also the time per room to meet this responsibility.

Just as relevant, providing the resources are not available in the hotel itself, is collaboration with a high-quality textile-services provider, which will ensure faultless hygiene for all washable components. And the motto is: less is more. At the start of the pandemic many hotels reduced bedding and abandoned bedspreads, decorative cushions etc. That does no harm to sleeping comfort, though it makes the bed look more reduced; but, in recompense, the hygiene values improve. For in this way what remains in the bed is mostly only that which is actually washable.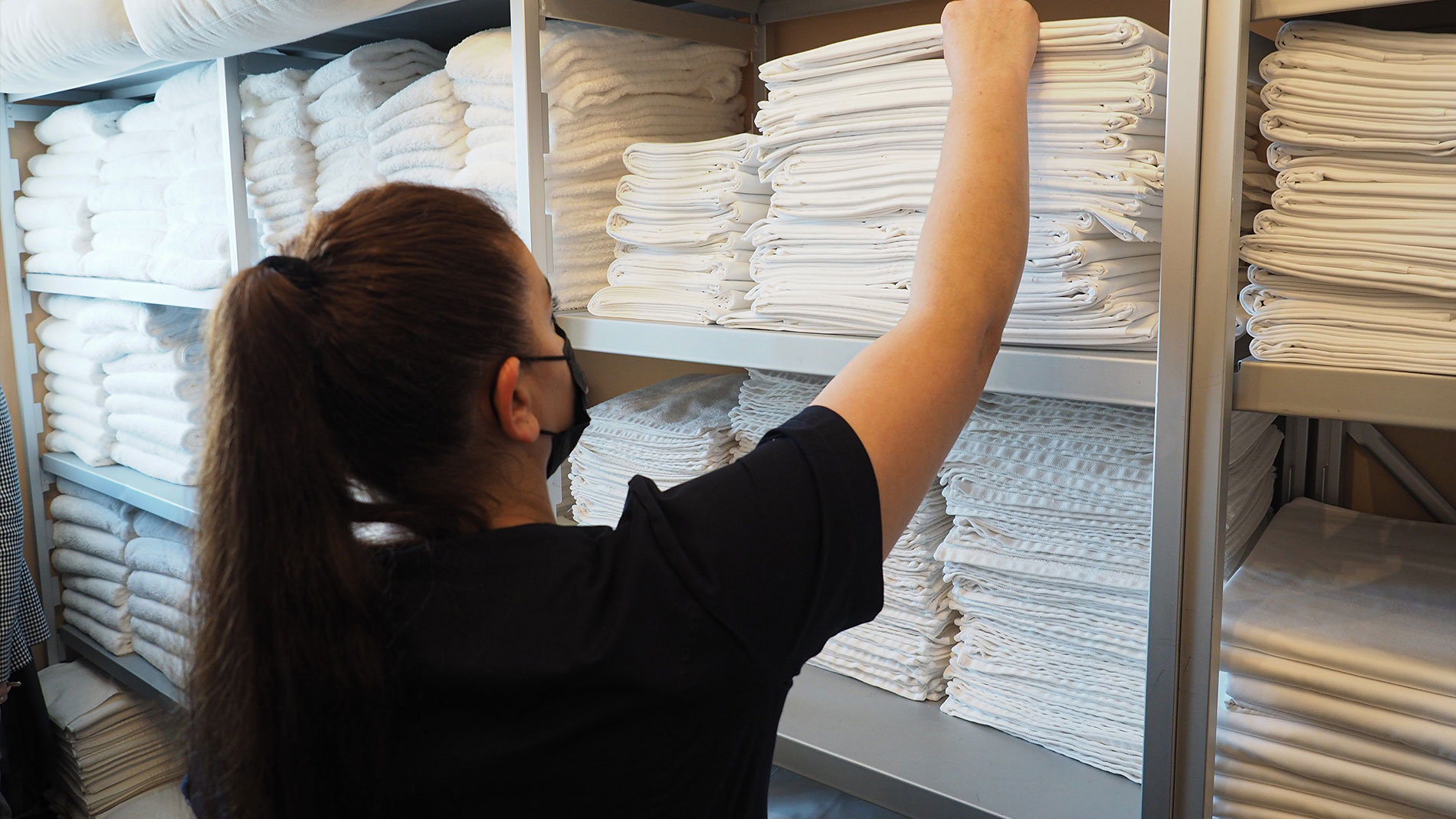 In the last resort it is the products in the bed itself which must not just all be washable in theory, but which must actually be washed in practice. This applies in particular to the hygiene encasings on mattresses, which often enough not only rob the guest of sleep, but when used properly are cost drivers and pollute the environment, but which above all provide the hotel with the spurious certainty that it doesn't need to take any further trouble. The case is exactly the opposite. But development never ceases, and thus not only can mattress coverings be washed, but latterly also mattress cores.

In order not to miss the link with what developments are available in textile furnishing and new materials, as well as processing, trade fairs are of enormous importance. Unfortunately however, due to the pandemic and the abandonment of many trade fairs, something of an information gap has arisen, affecting exactly those innovations in hygiene and sustainability. All the more important to close this gap at Heimtextil 2022 in Frankfurt, for without products the work we have been discussing here in the hotel industry cannot be accomplished. Without bed and textile bedclothes a guest will hardly want to stay overnight. And yes, investment in staff and training, the right products and capable service providers cost money. But if you do it right, it will lead to a significantly higher level of hygiene – and thus to a clean conscience, among both guests and hosts.  

1 Cost & Logis 7/2019
2 Cost & Logis 8/2020; Hotelier 10/2020
3 Ø Hygiene values < 2,000 colony-forming units

The author: Jens Rosenbaum is a journalist and publisher, an author of specialist books and editor of Schlafen Spezial. For over 25 years he has been working on the subject of health, beds and sleeping and also acts an adviser to trade and industry.
 www.schlafenspezial.de