A collection of exciting interior material innovations from around the world, curated by futures agency FranklinTill.

Curated by FranklinTill, the Future Materials Library 2023 celebrates radical designers, innovative manufacturers and environmentally conscious producers who are helping to turn the current, linear system of production and consumption into a circular model. Featuring a mix of commercially viable and early-stage developments, the textiles and interior materials exhibited in the library have been collected under the four key themes of this year's overarching Heimtextil Trends topic, Textiles Matter: Make & Remake, Continuous, From Earth and Nature Engineered. Together, these inspiring themes encourage producers and consumers alike to focus on a more sustainable production cycle – and emphasise the creativity, innovation and positivity of a shift from a linear take, make, discard system to a circular system in which materials are repurposed and kept in use for longer.
MAKE & REMAKE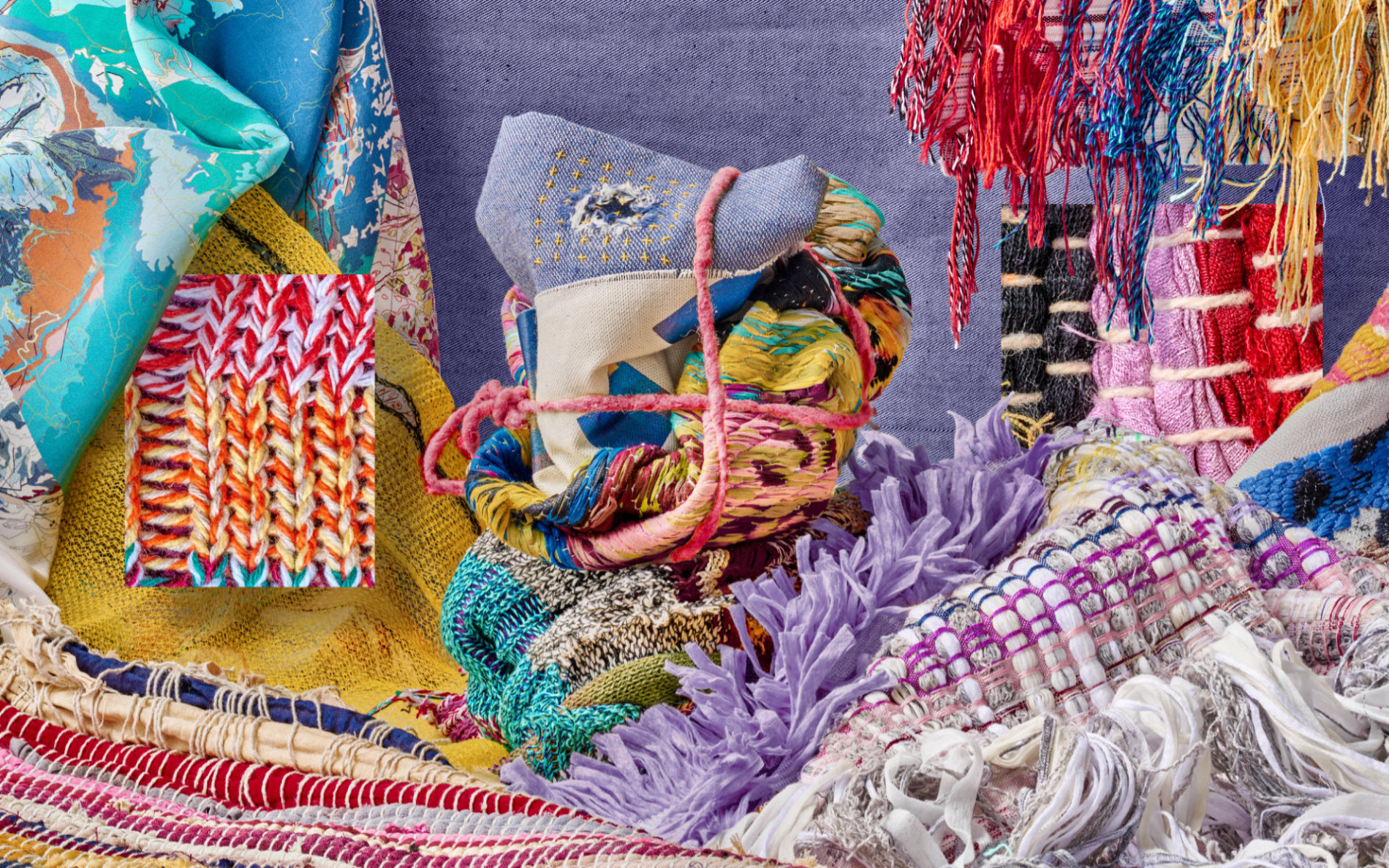 How can we use colour and pattern to revive materials that might once have been considered to be at the end of their life?
Clever rejuvenation techniques give second-hand materials, deadstock and even remnants a new lease of life, easing pressure on virgin sources, keeping usable resources out of landfill, and opening the door to an infinite variety of pre-used "raw materials". The ingenious techniques that the Make & Remake theme draws on are equally varied, from overprinting and overdyeing to joinery, stitching and patchwork. Colour and pattern refresh textile products of all kinds, while repair and mending lend them a new emotional resonance as they begin the next stage of their journey.
CONTINUOUS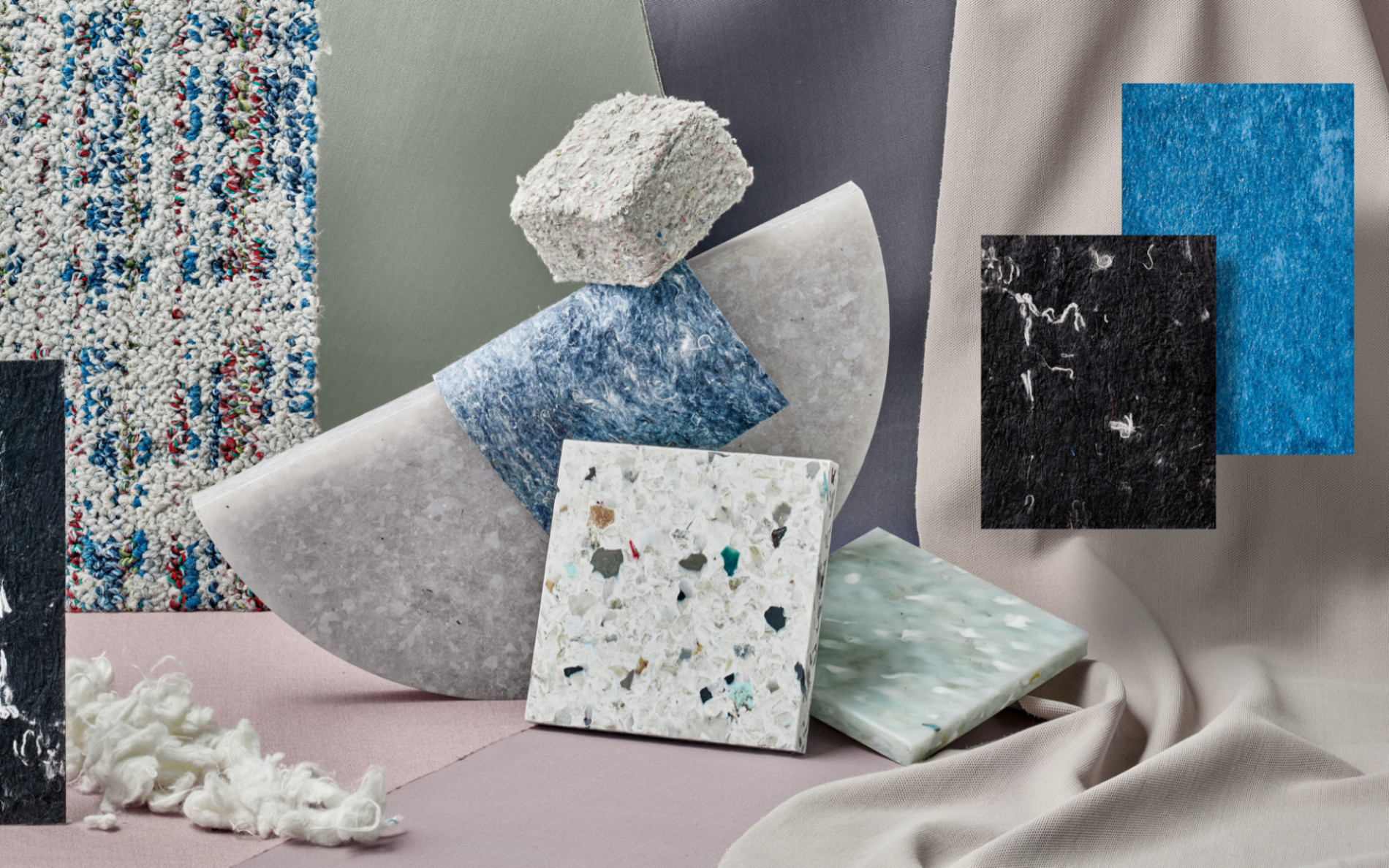 How can we create closed-loop textile processes that allow materials to be continuously and indefinitely recycled?
Keeping materials out of landfill and in use that spans multiple lifespans is the cornerstone of the Continuous theme. Modularity and disassembly allow for components to be used again and again, and mono-materiality makes recycling easier and keeps impact low. As reclamation processes become more technically advanced, they enable materials to retain their original quality. Our relationship with materials now concentrates on longevity, from the first design stages to end-of-life repurposing – ideally again and again.
FROM EARTH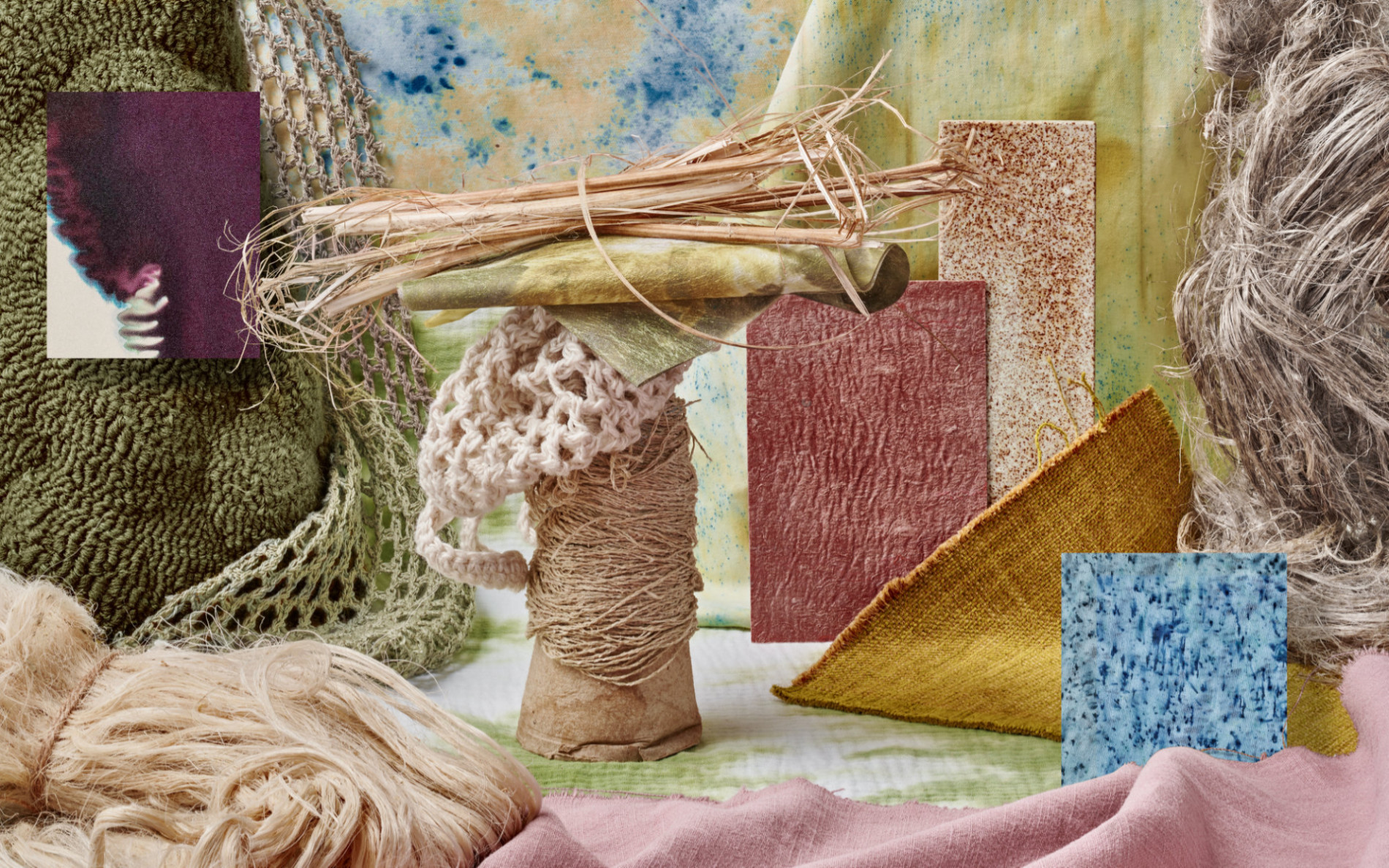 How can we utilise natural materials while showing respect for the environment and limiting our ecological footprint?
Working with nature rather than against it not only makes for a satisfying reconnection with the natural world but also reduces environmental impact, an imperative as the pressure on natural resources becomes increasingly unsustainable. Embracing natural variation, regenerative processes, natural dyes and chemical-free processes leads to warm, aesthetically pleasing results, and the textiles and materials featured in From Earth are also biodegradable, designed to return harmlessly to a natural state at the ends of their lives.
NATURE ENGINEERED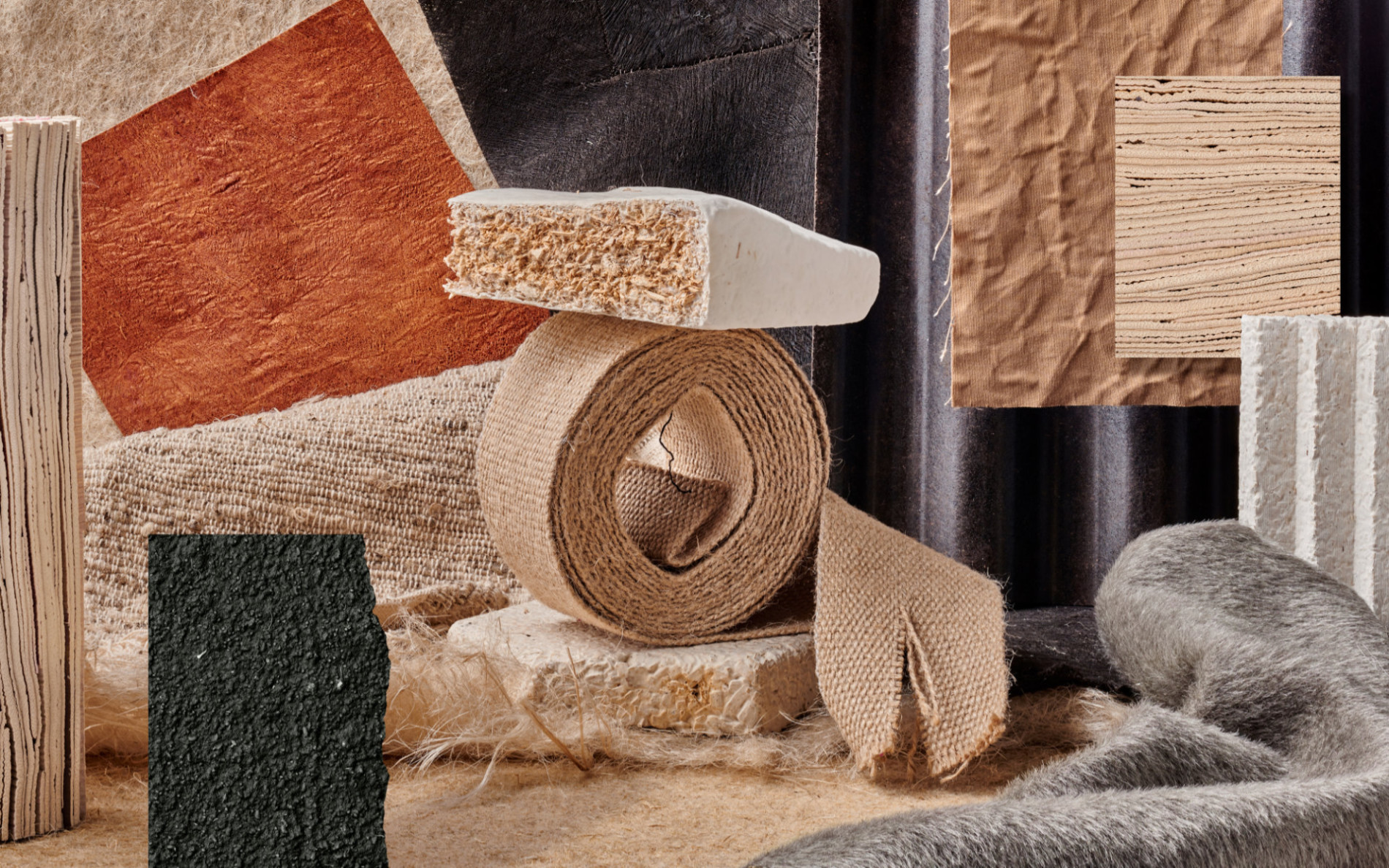 How can we work collaboratively with nature to push the potential of natural materials?
Elevating the potential of natural materials through mechanical intervention enhances performance and functionality, while keeping environmental impact to a minimum and retaining an underlying relationship with nature and organic matter. Combining plant-derived biological materials such as those derived from hemp or mycelium with cutting-edge production processes, Nature Engineered enables a strong focus on sustainability coupled with a sophisticated range of end uses.
Credit top image: Photography by Pim Top, styling by Studio IOIA for Viewpoint Magazine