The largest international trade fair for home and contract textiles was celebrating a major anniversary – with inspiration, innovation and you!
The first edition of Heimtextil in 1971 marked the beginning of a new era for the textile industry: with more inspiration than anywhere else, the path to the world's largest trade fair for home and contract textiles was predetermined right from the start. Over the course of the decades, the offer – and enthusiasm – grew.
Join us on our virtual journey through five decades of Heimtextil – half a century full of fascinating designs, celebrity guests and astonishing developments.
So we celebrated our anniversary in early January 2020 ...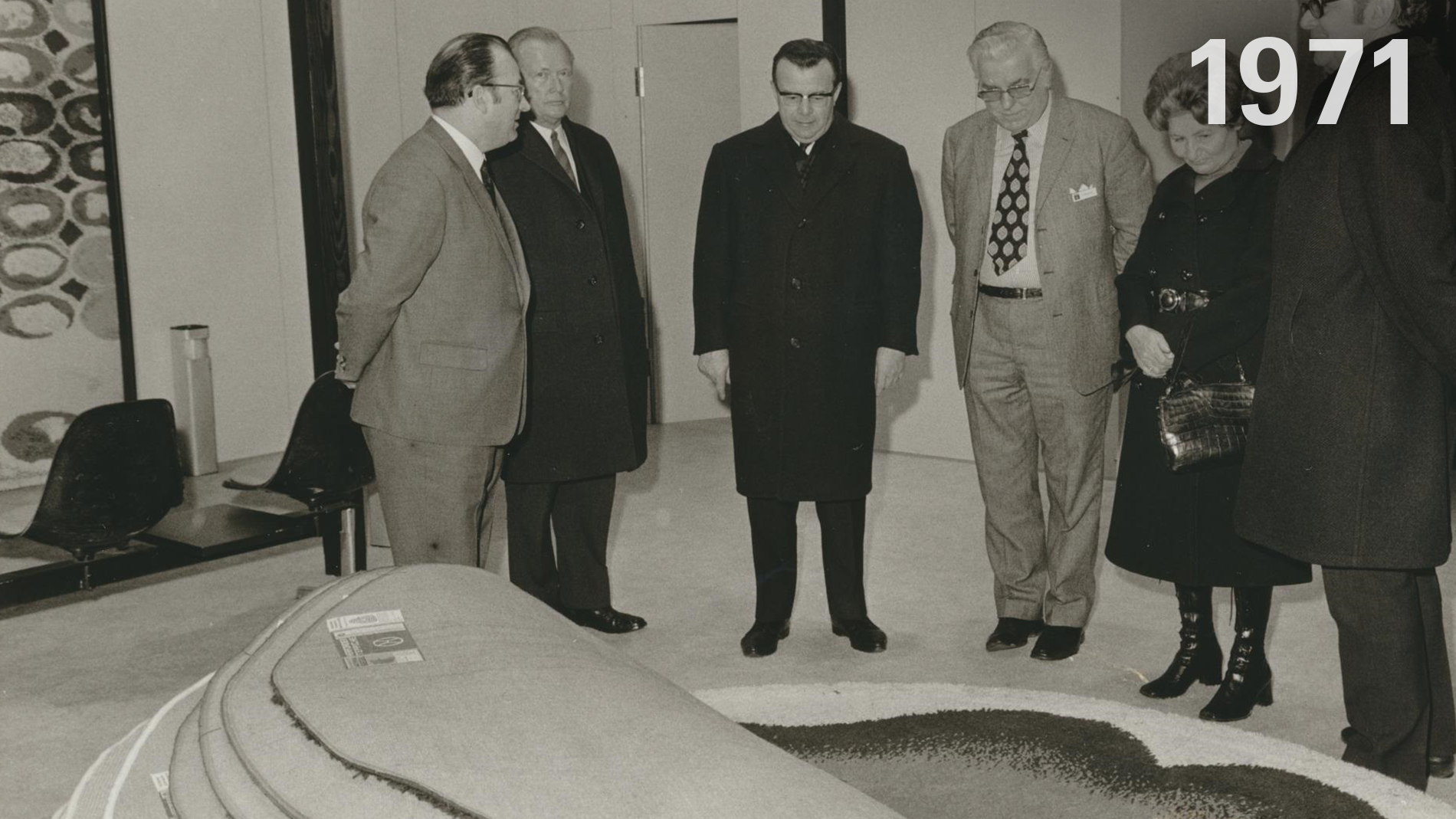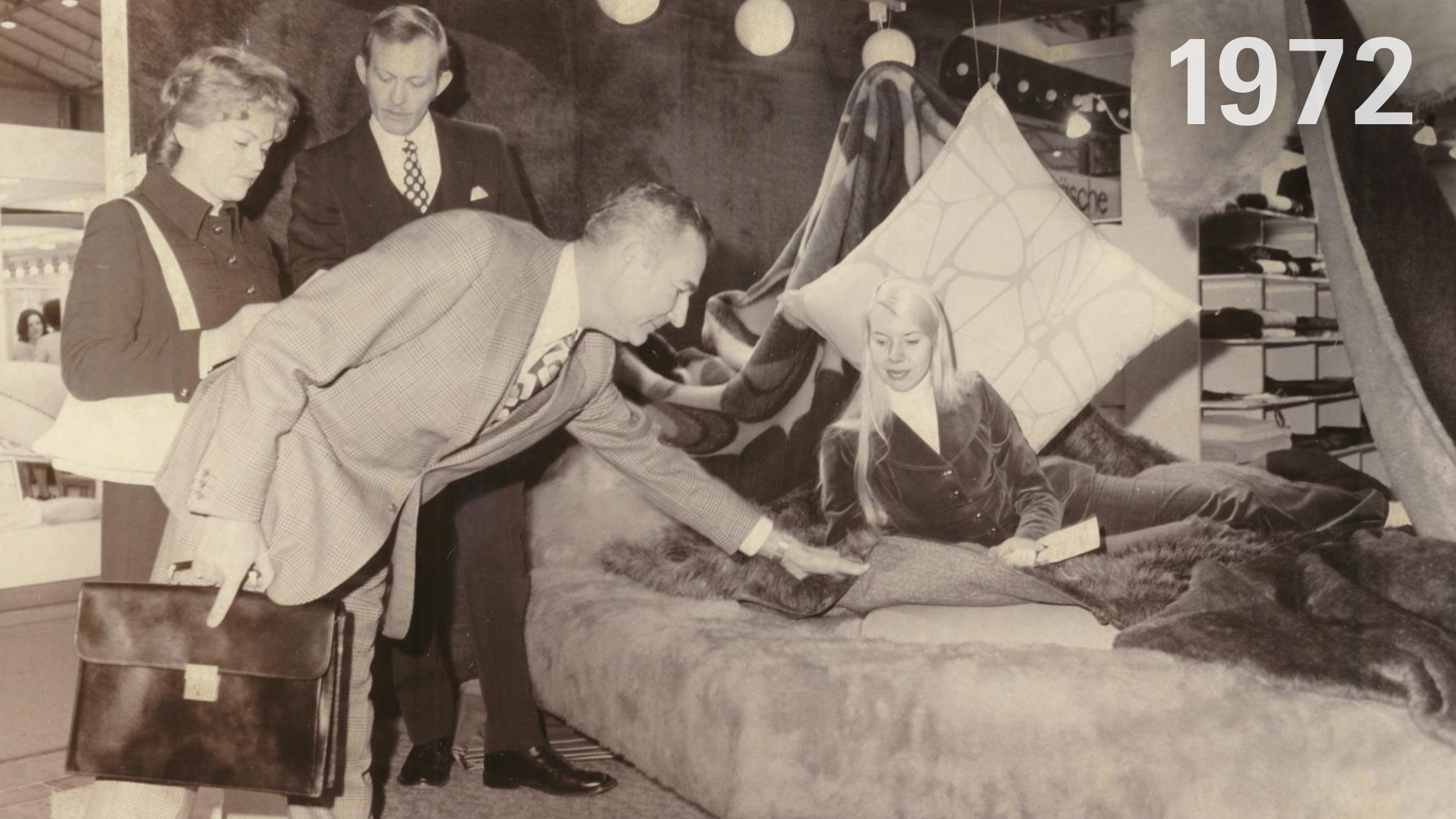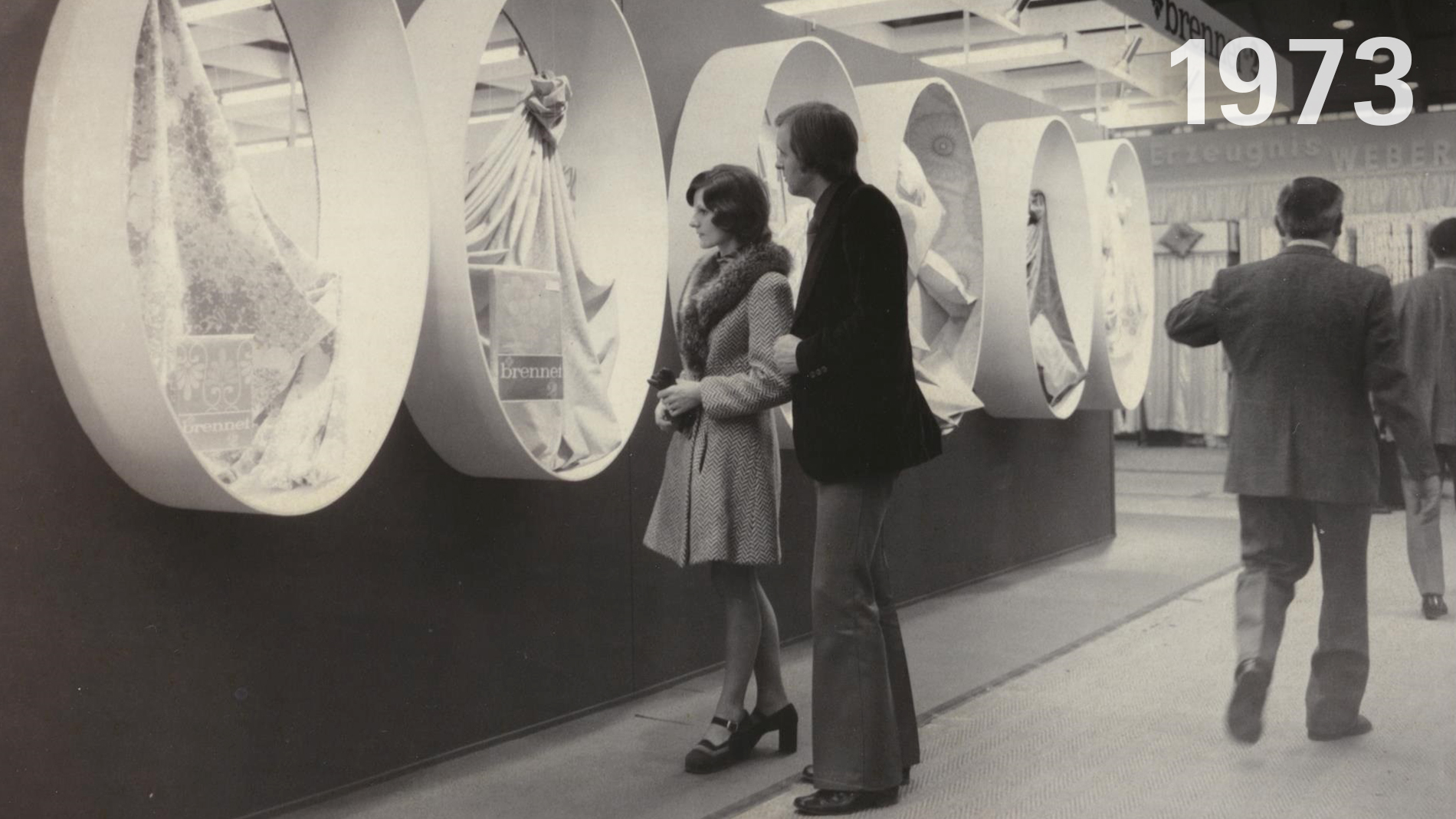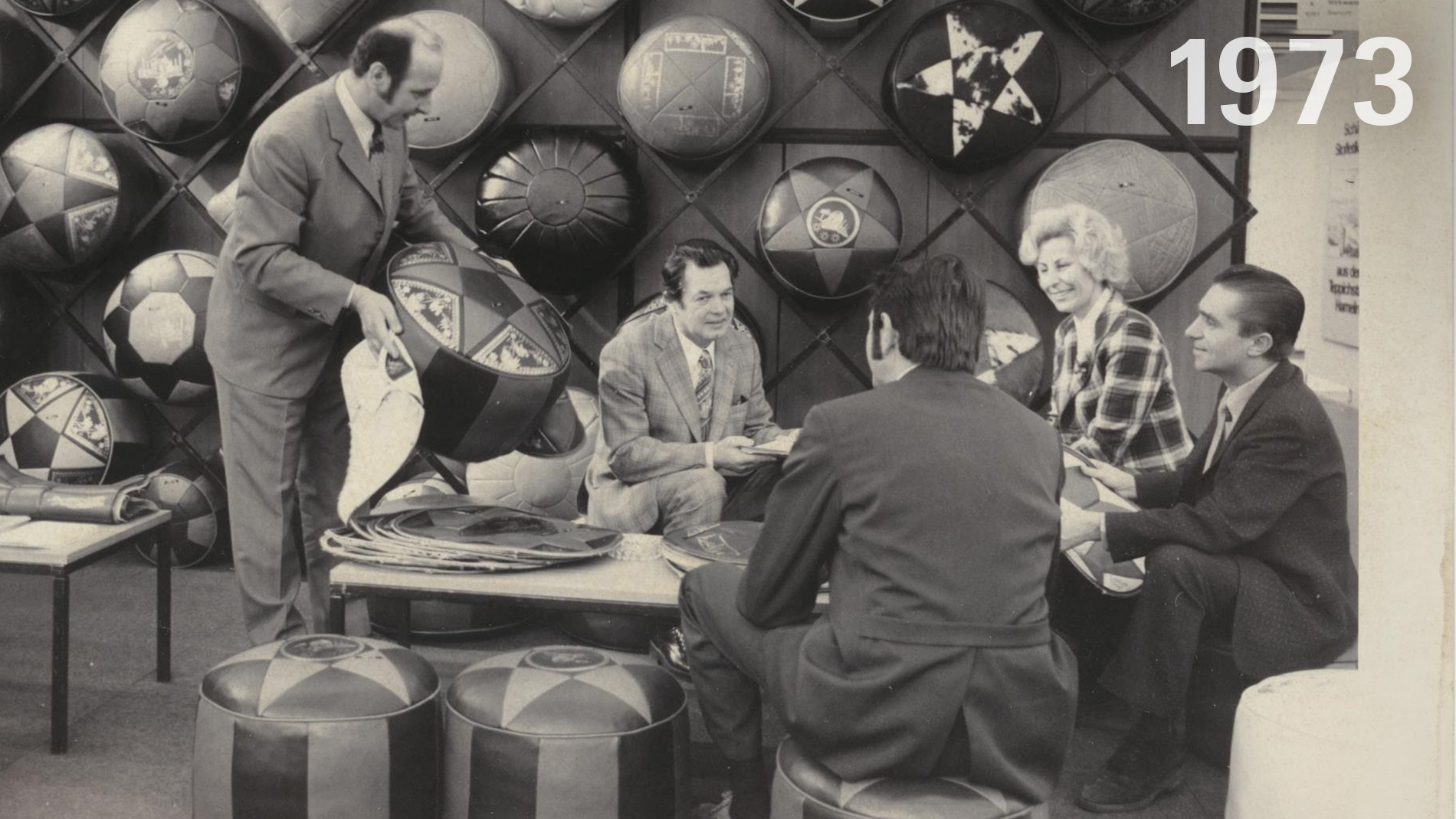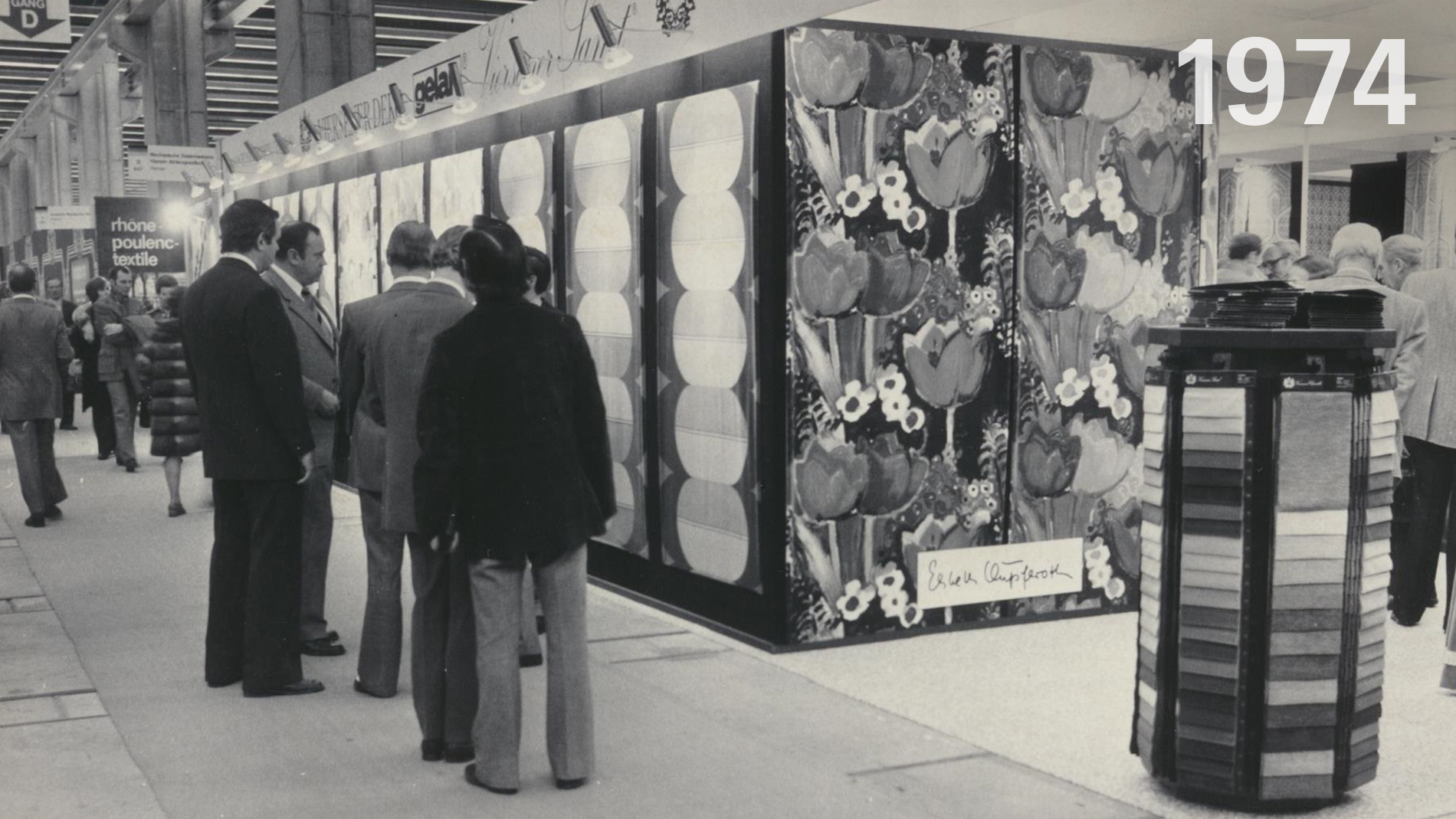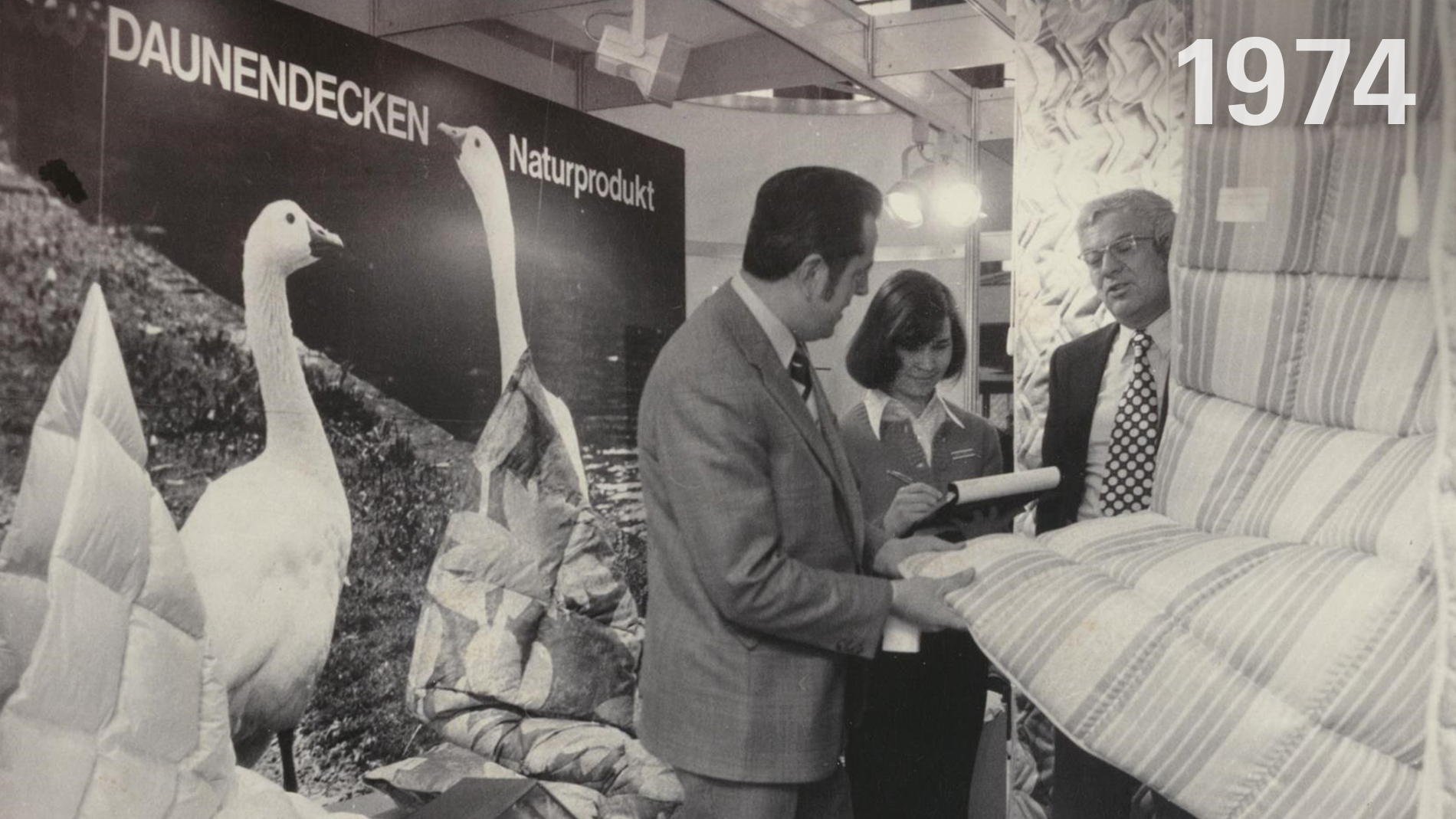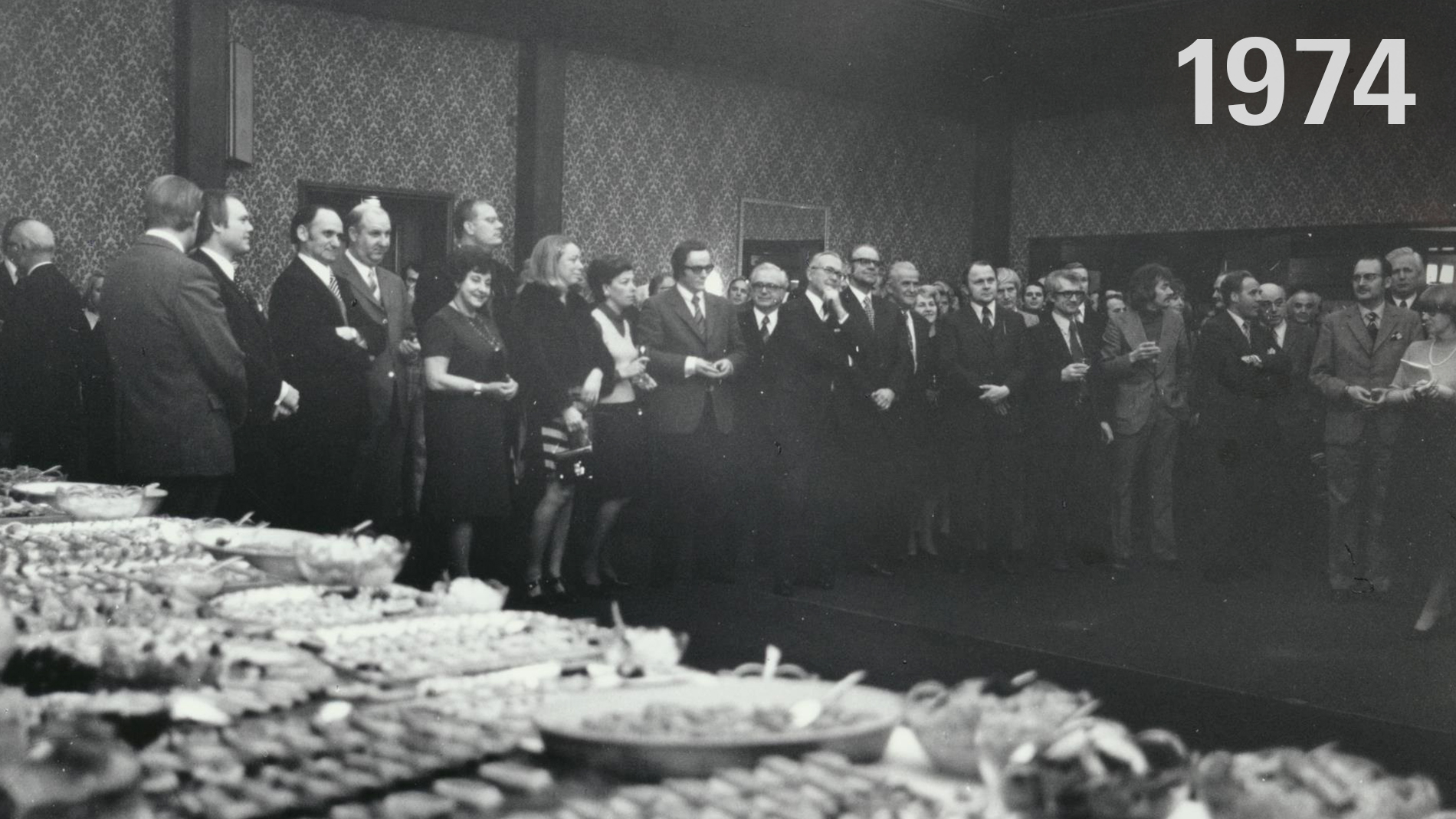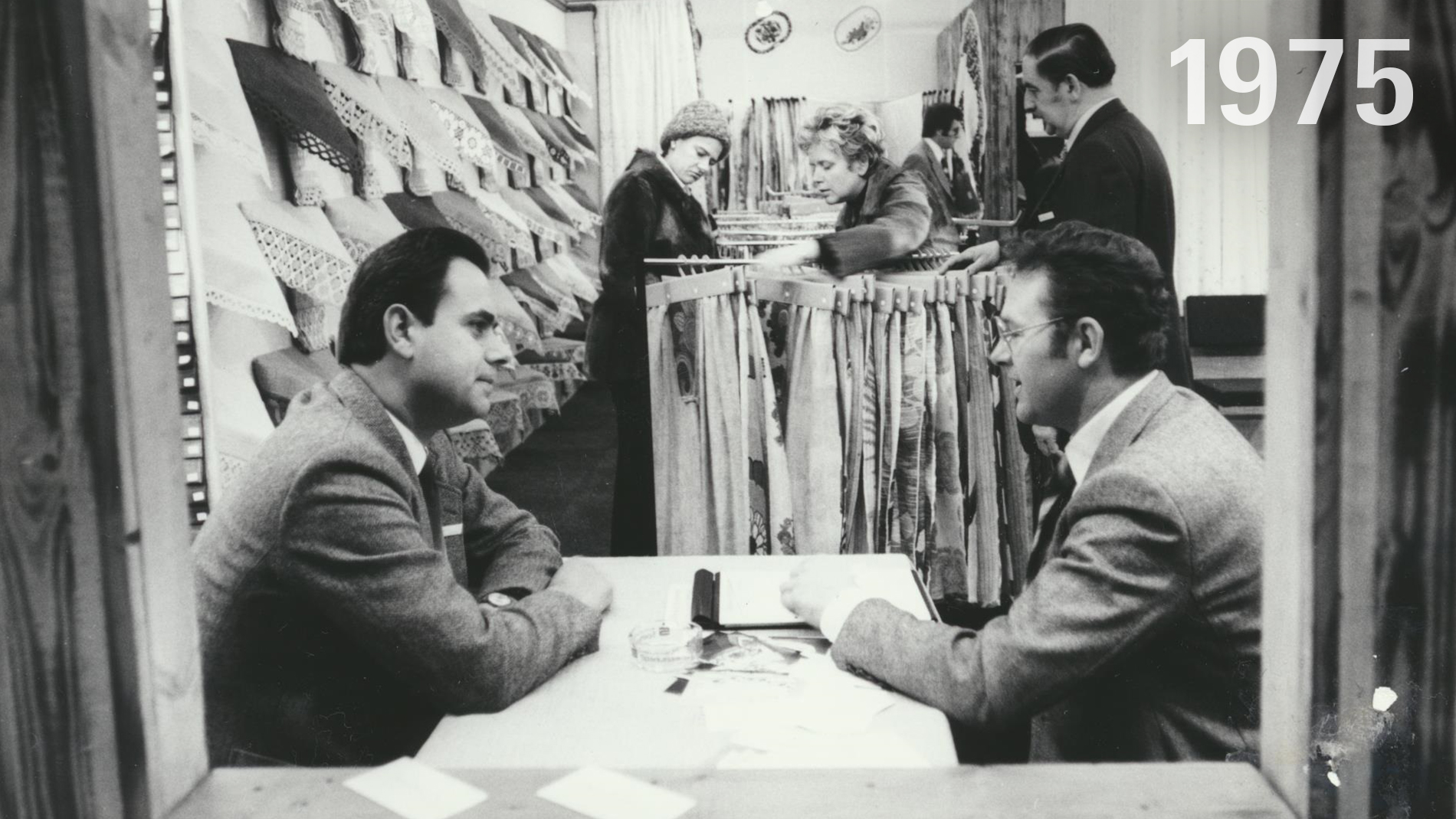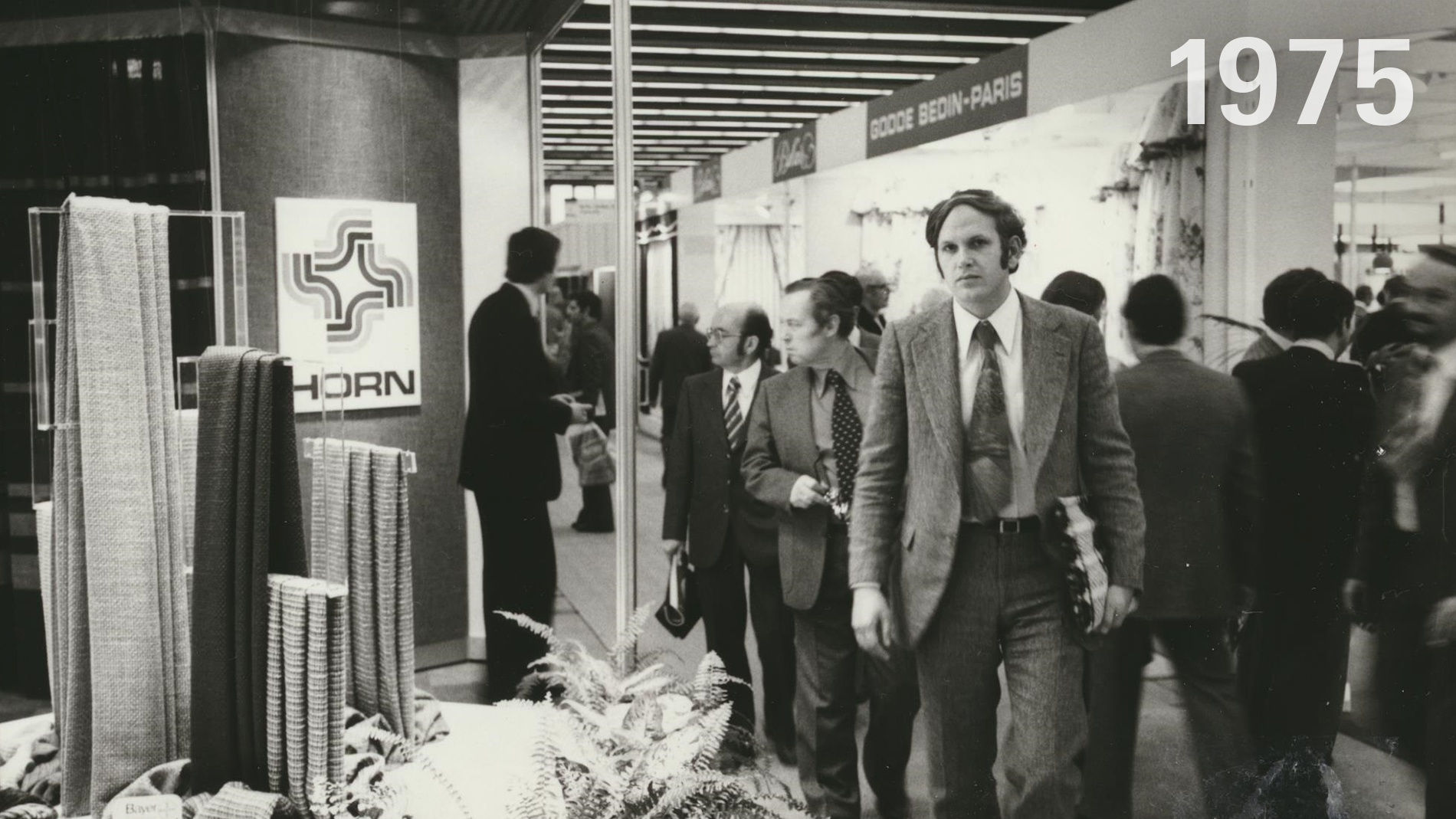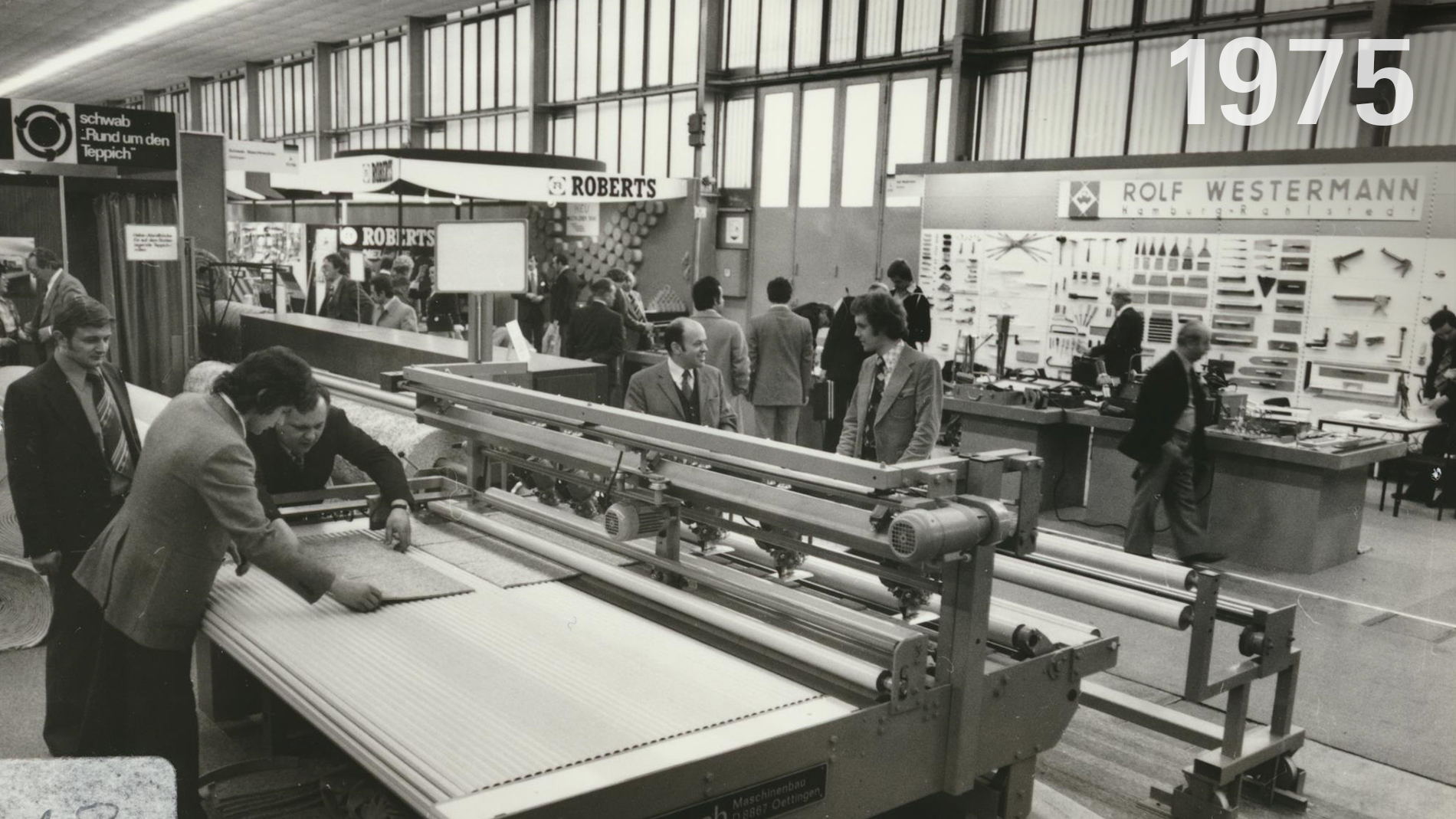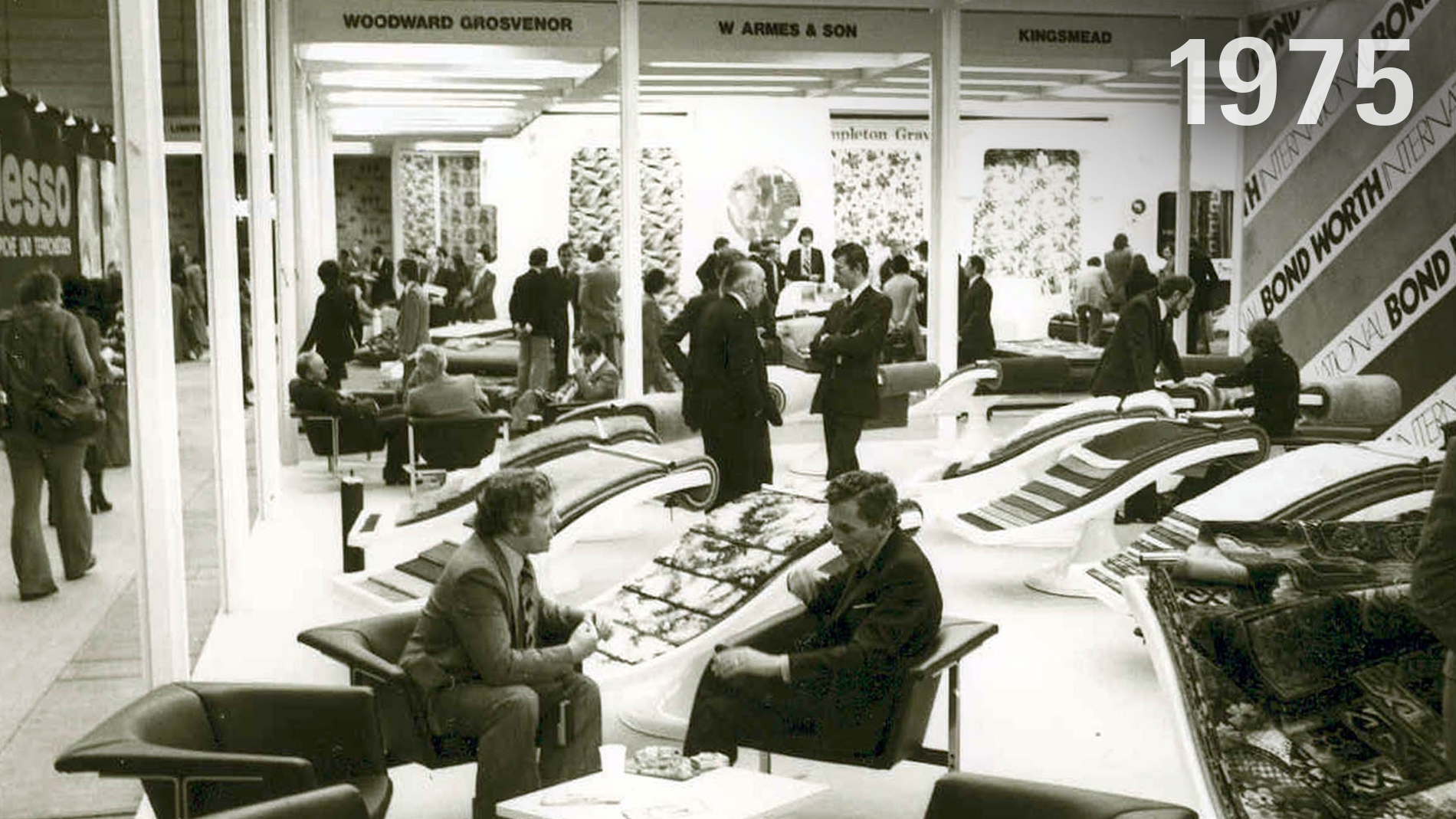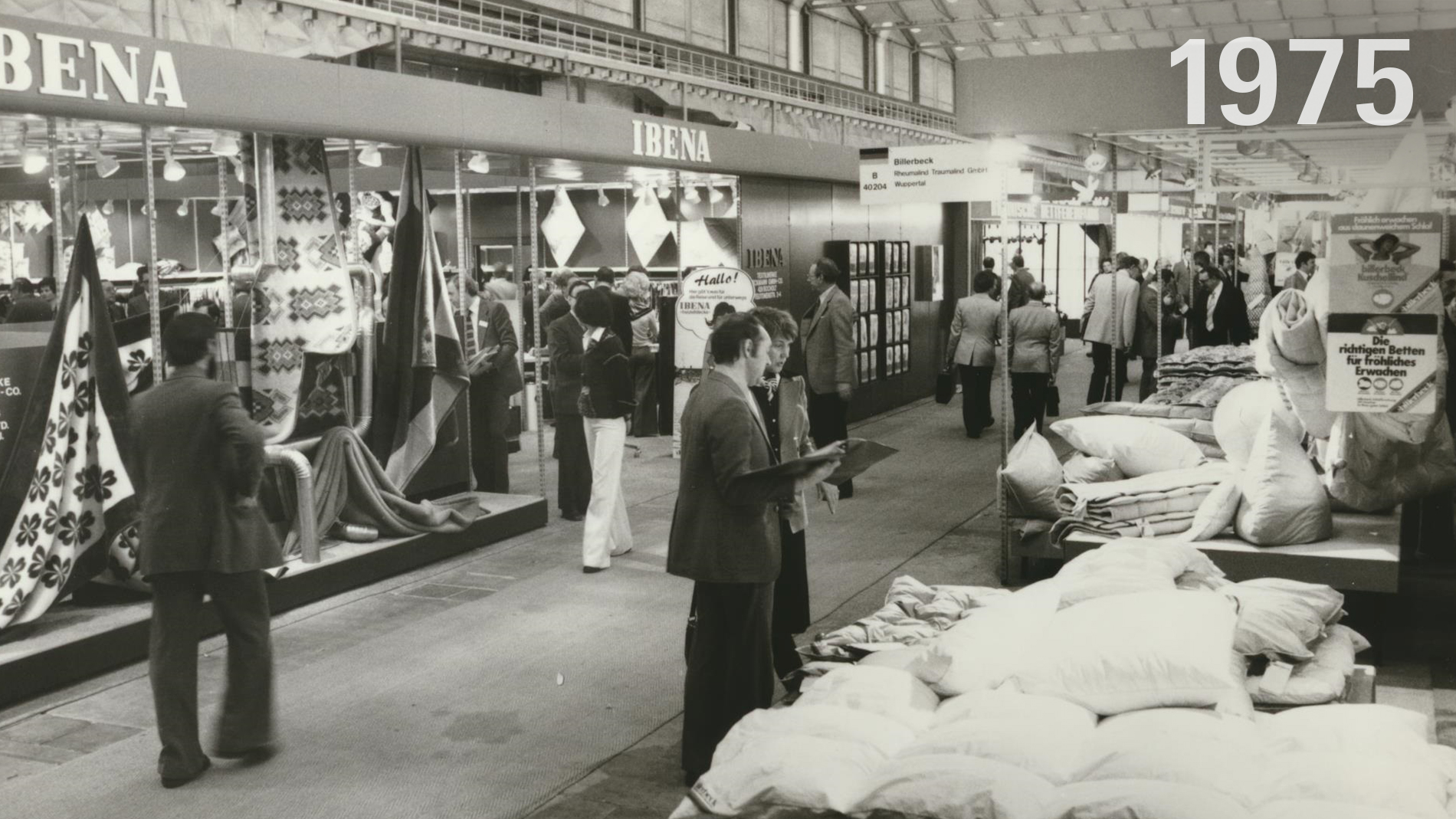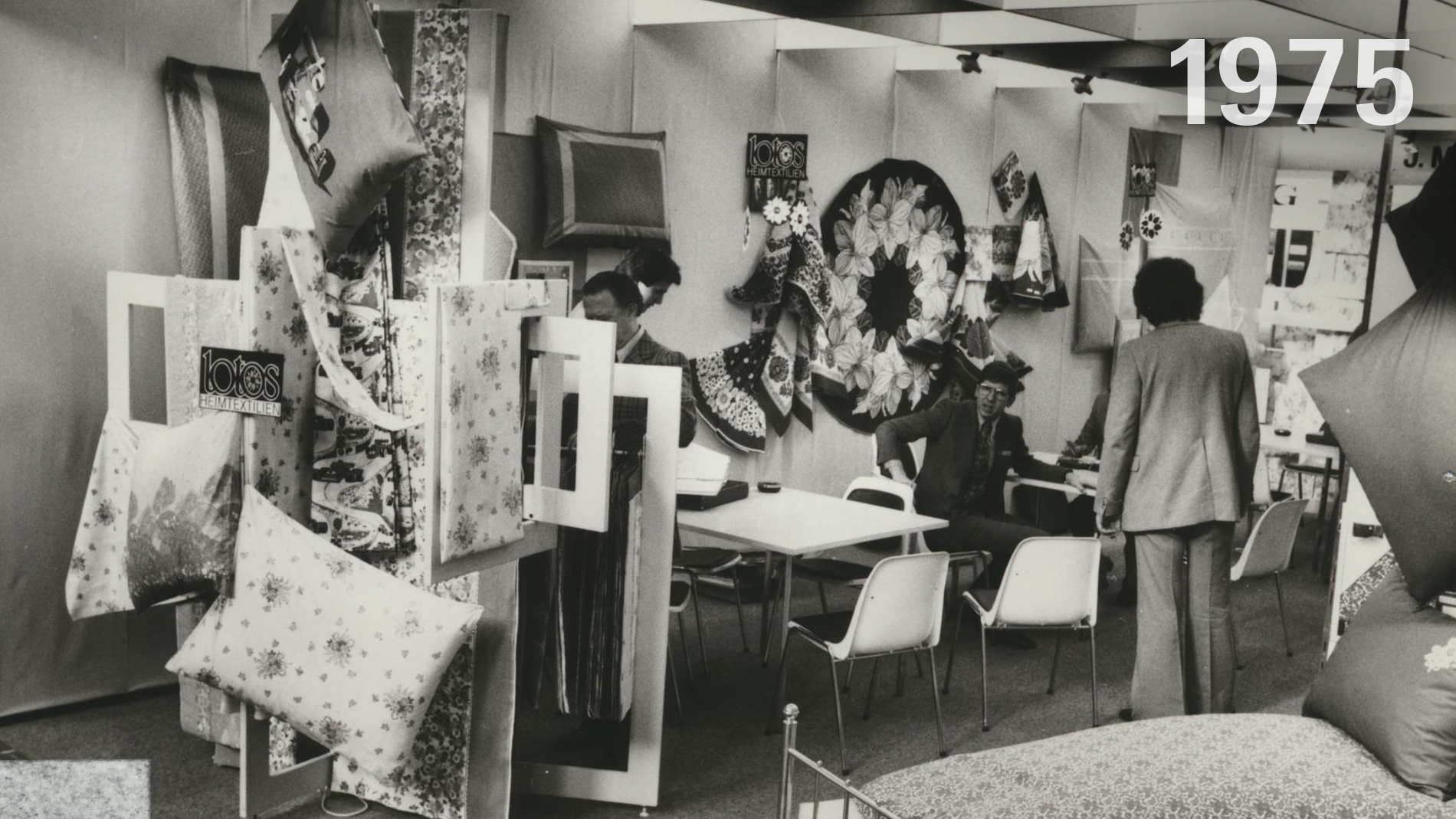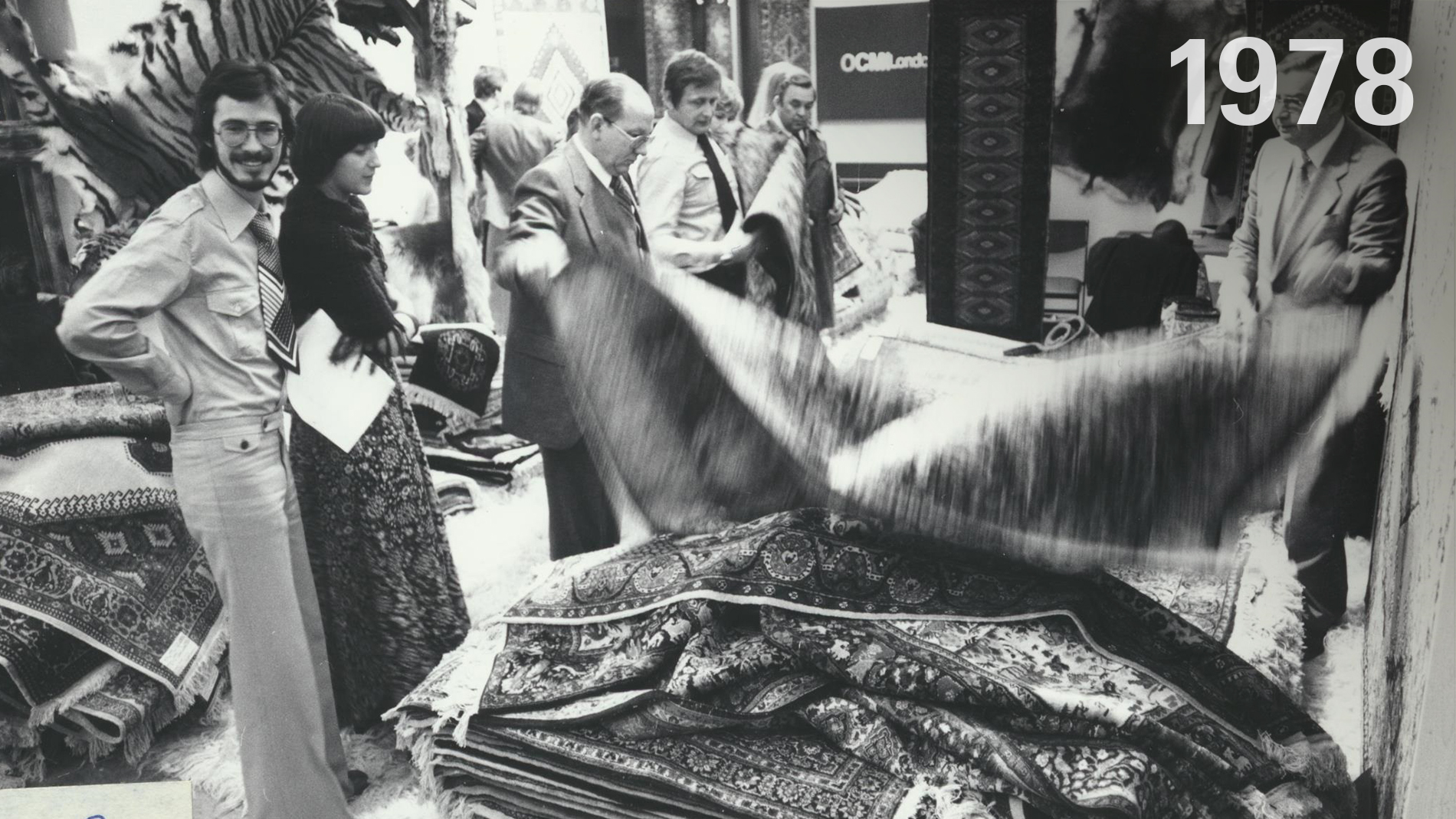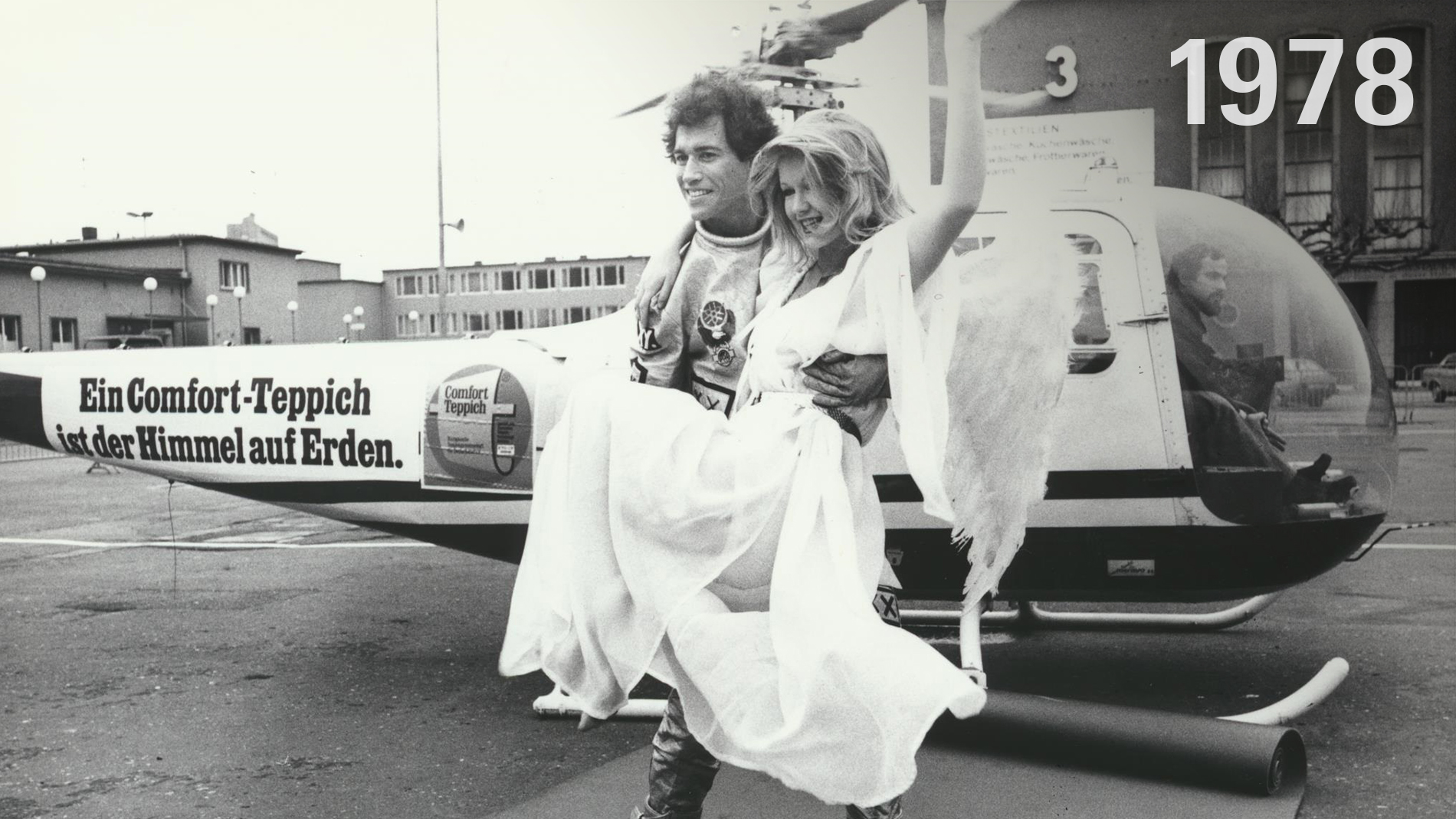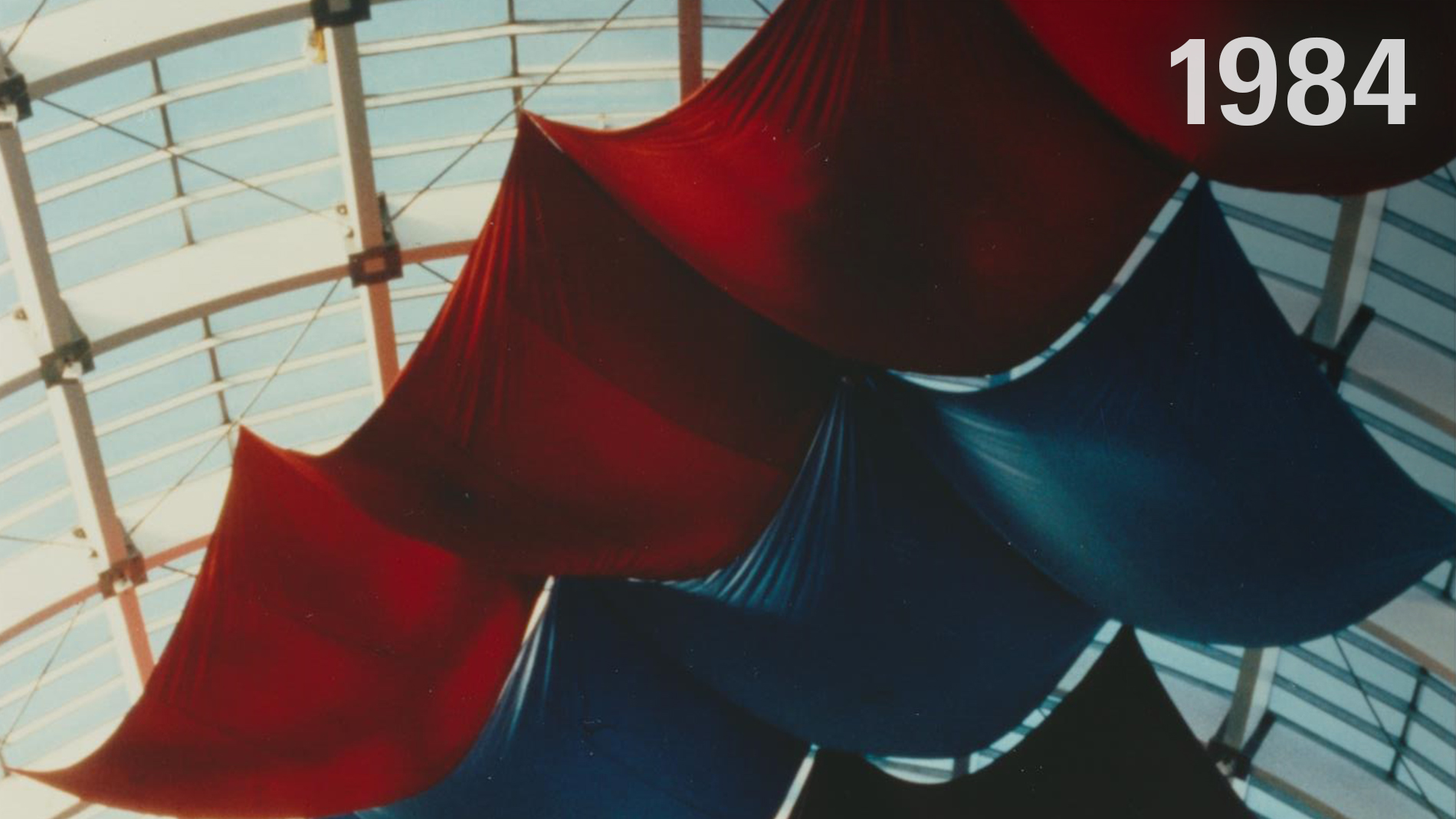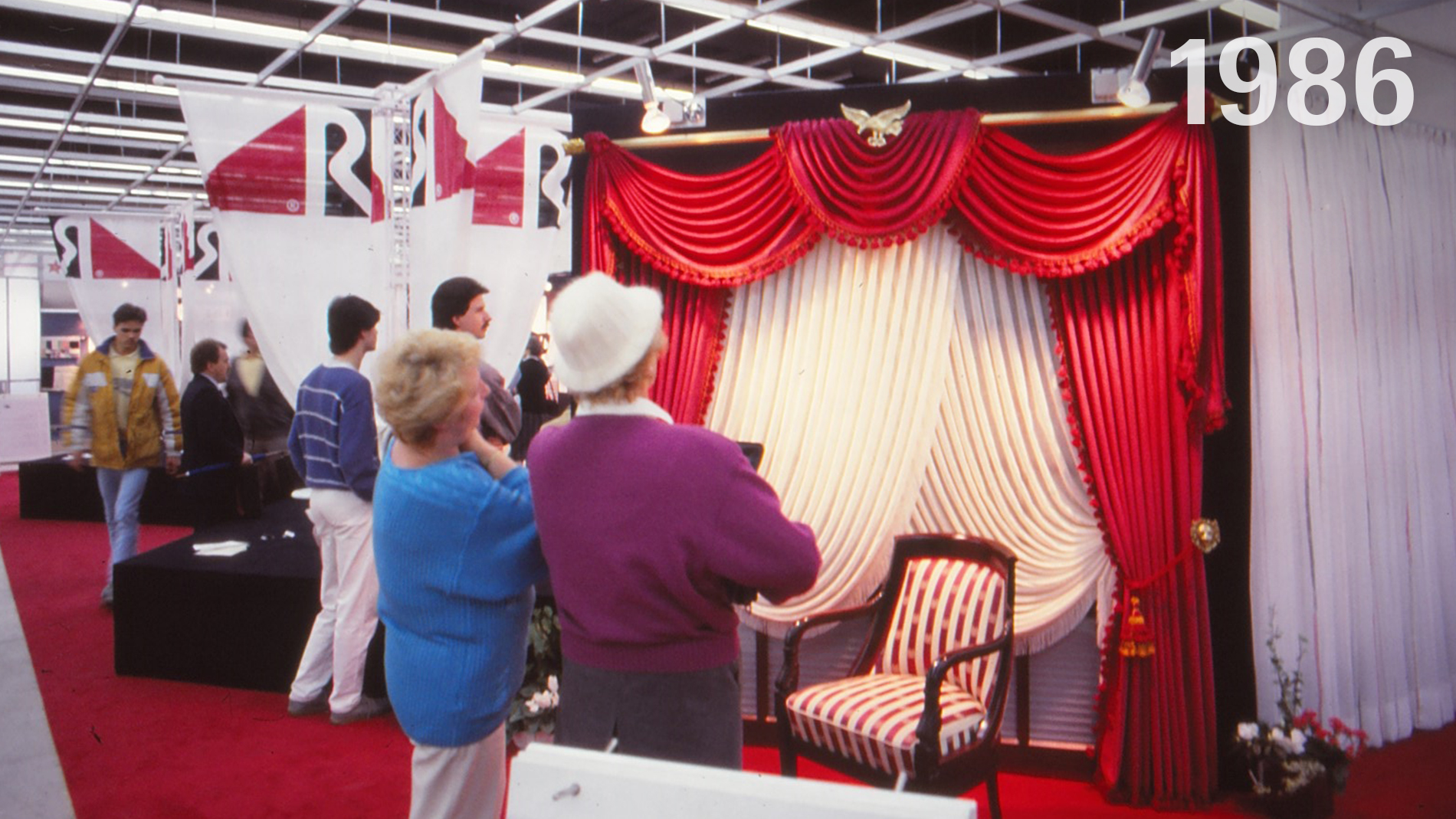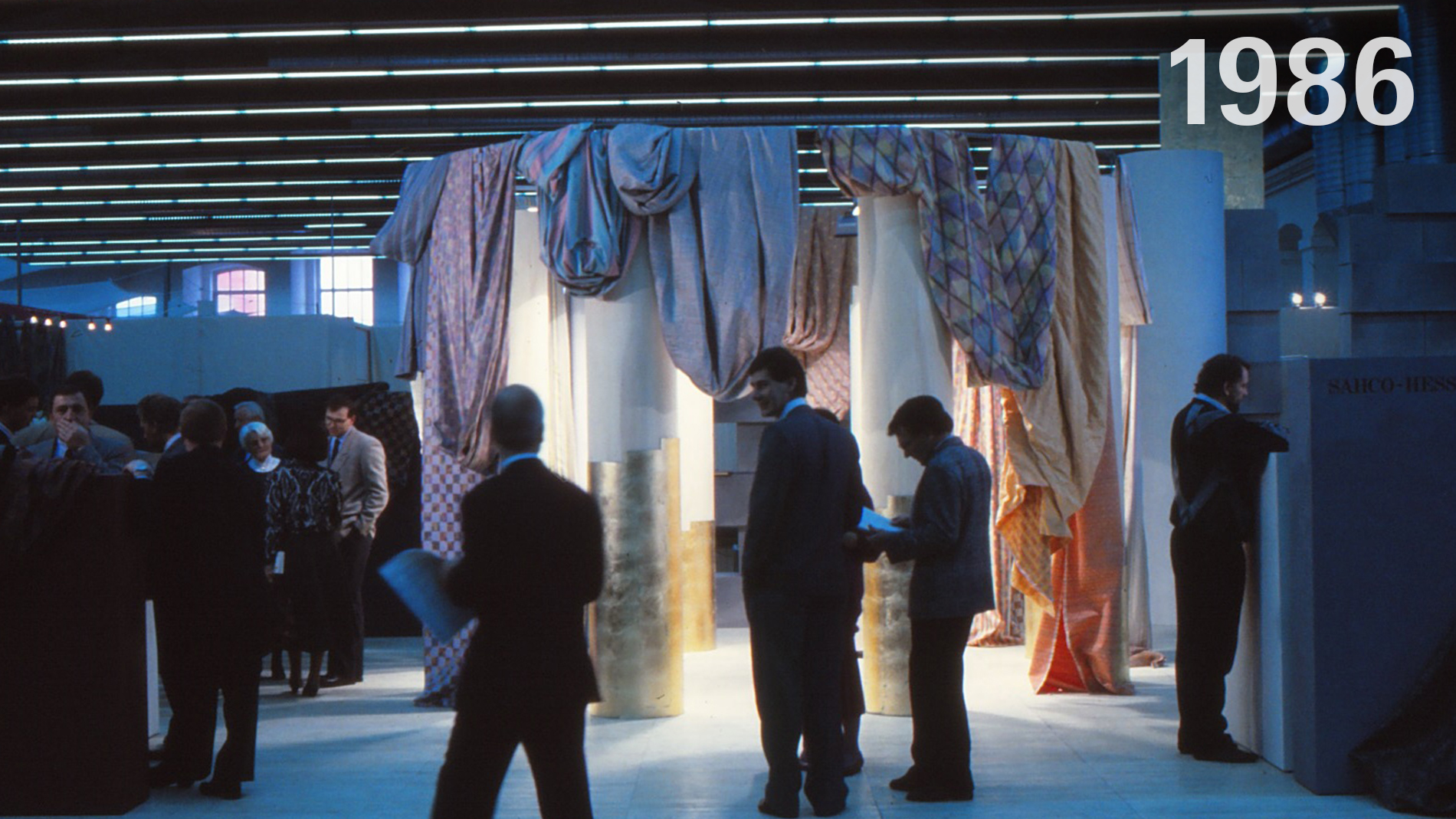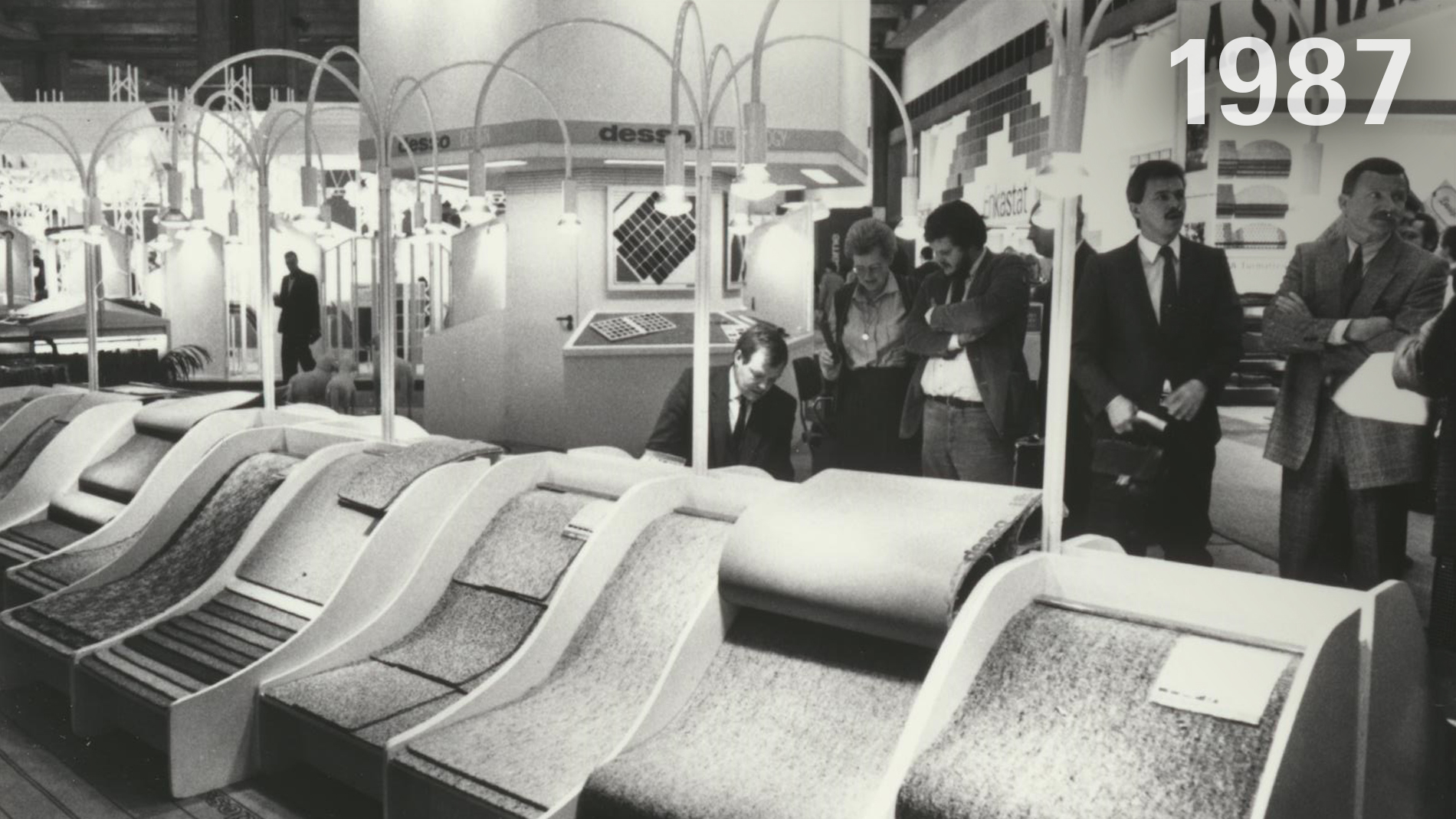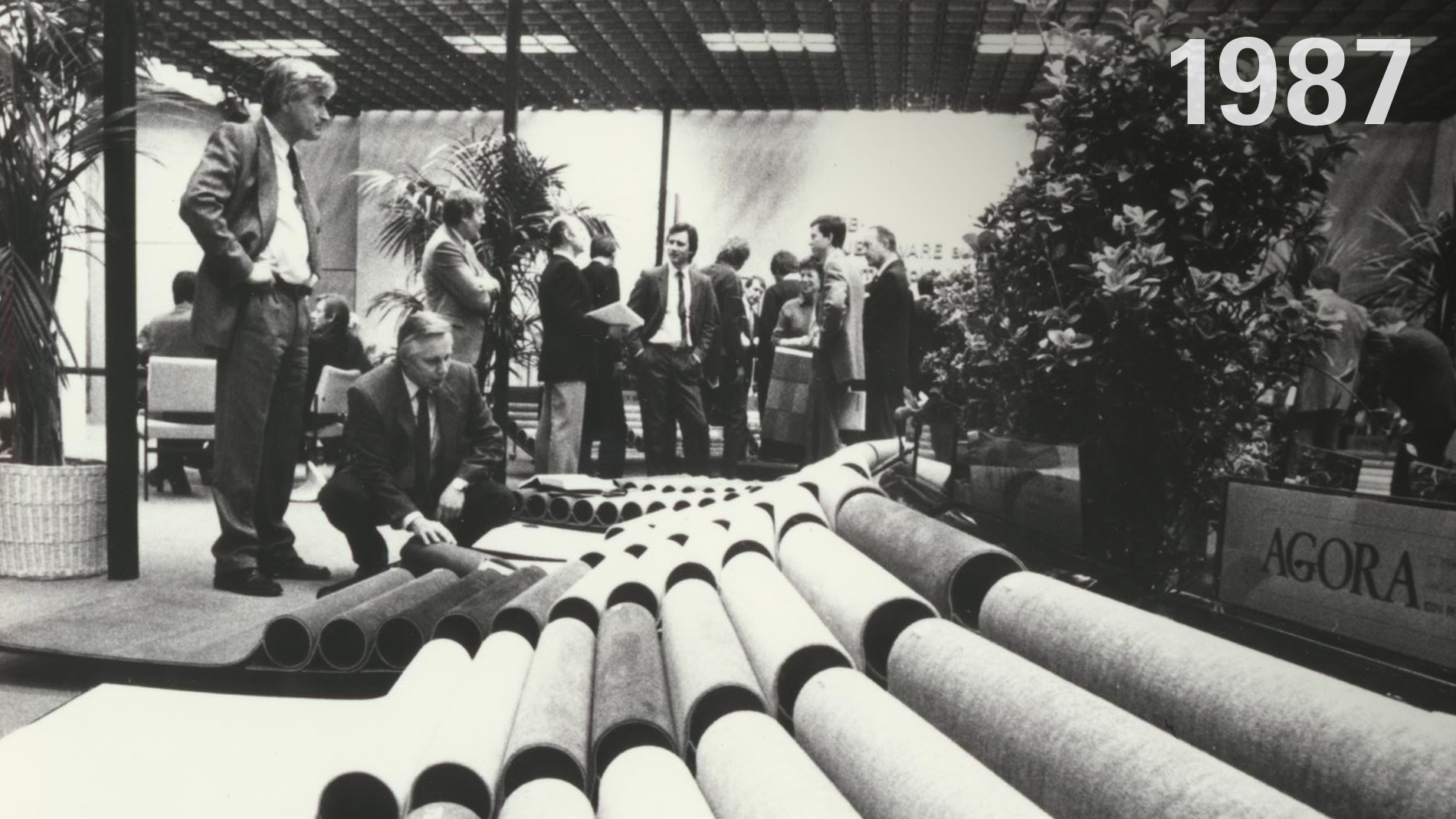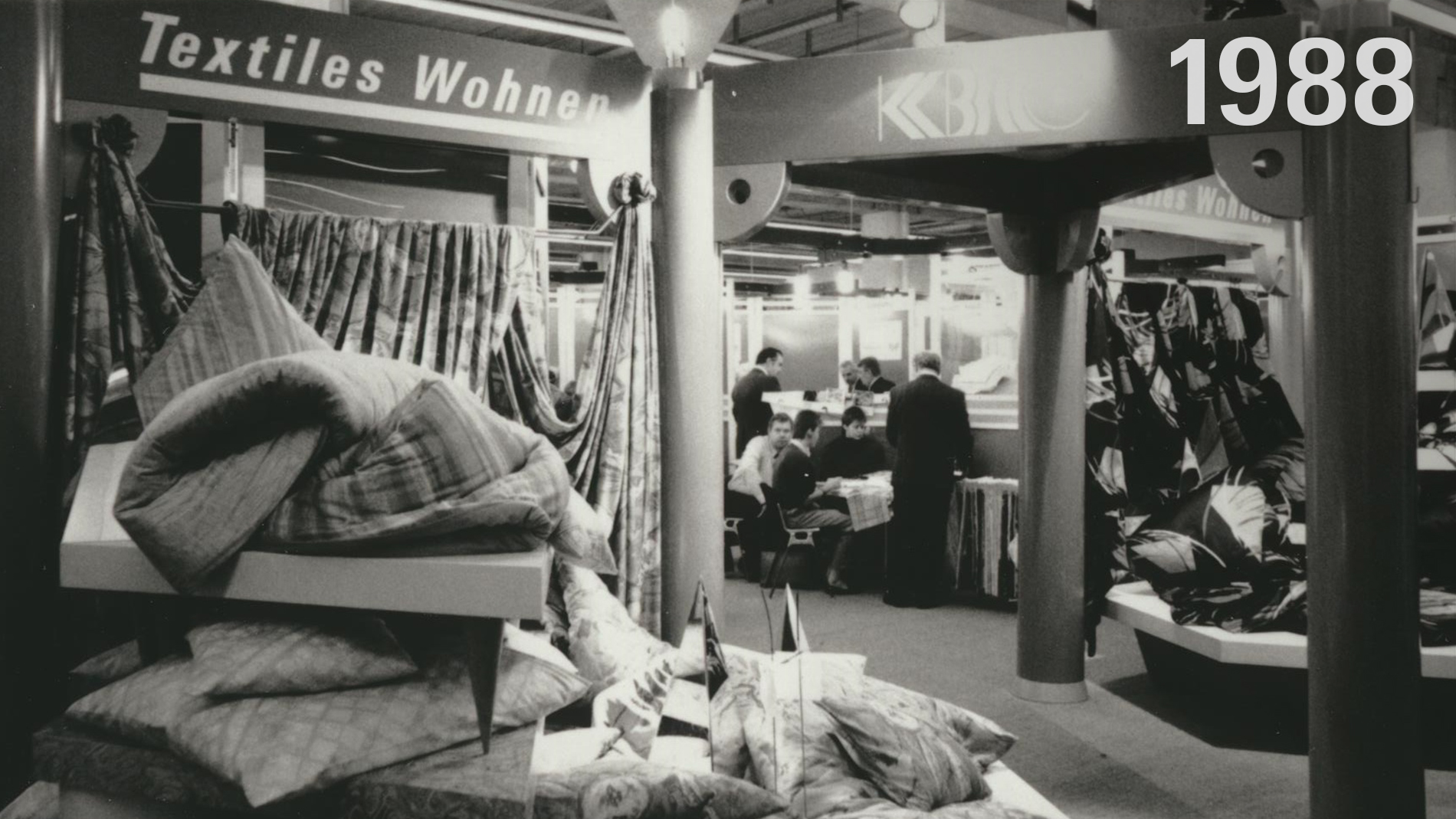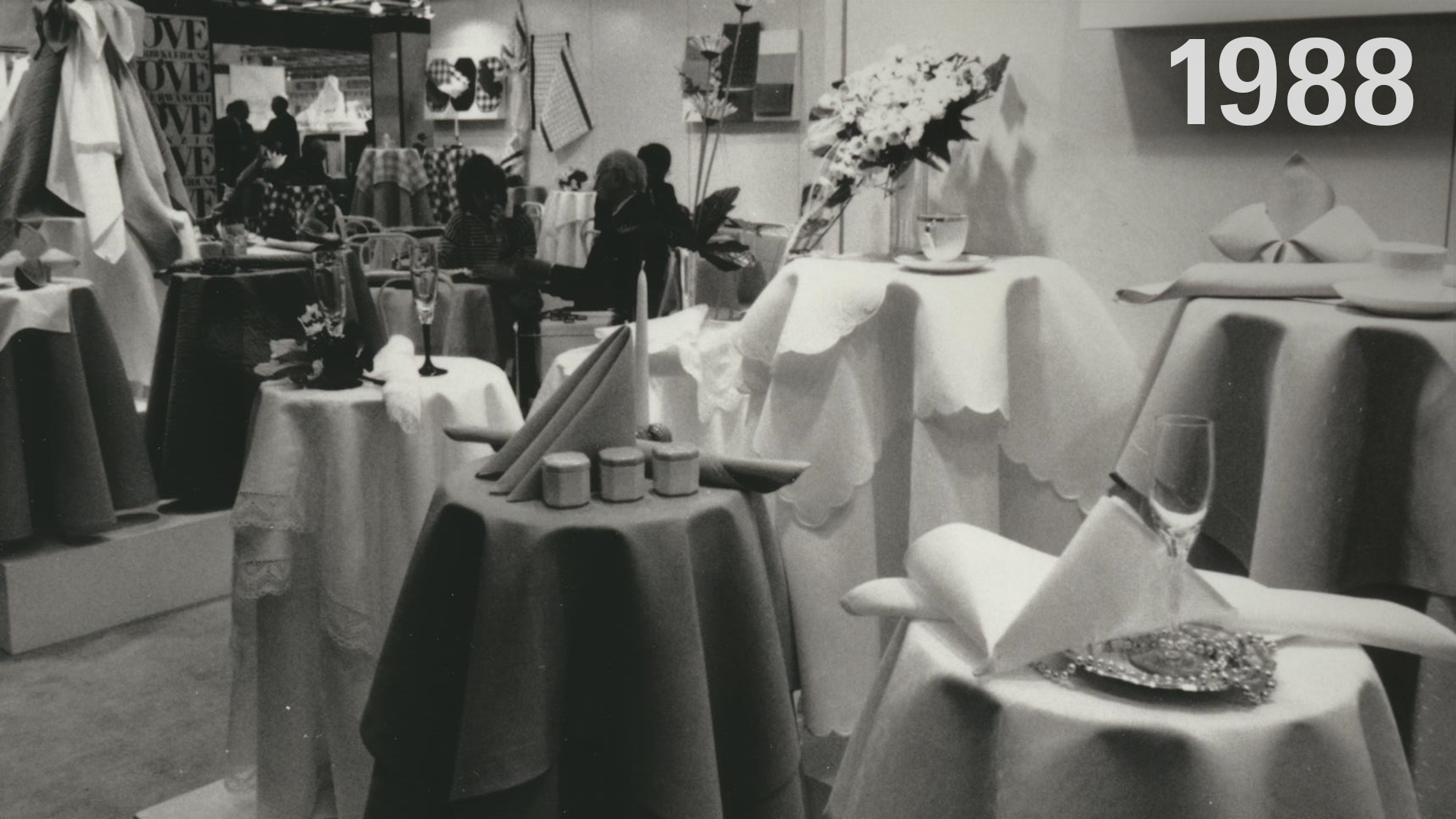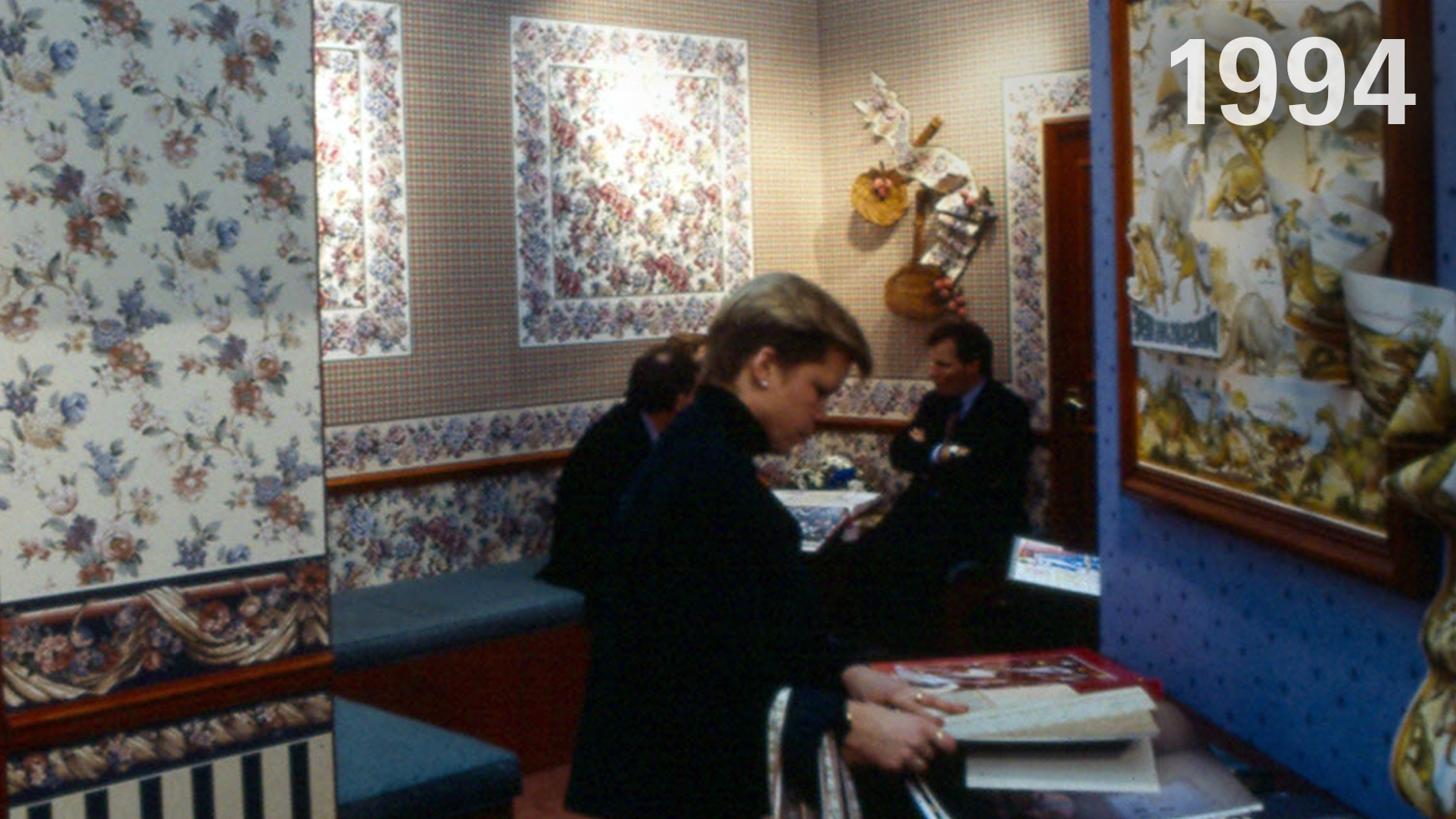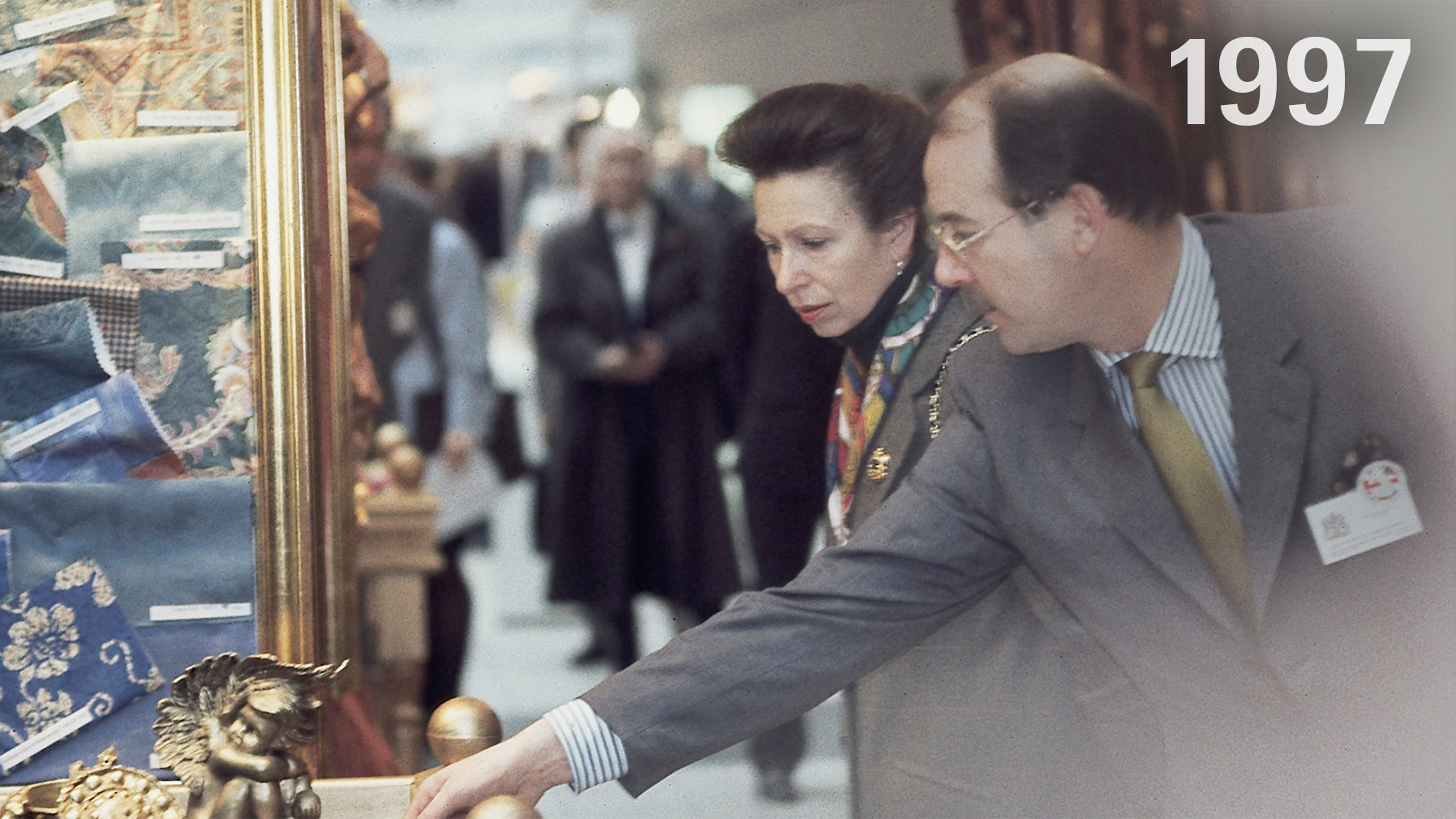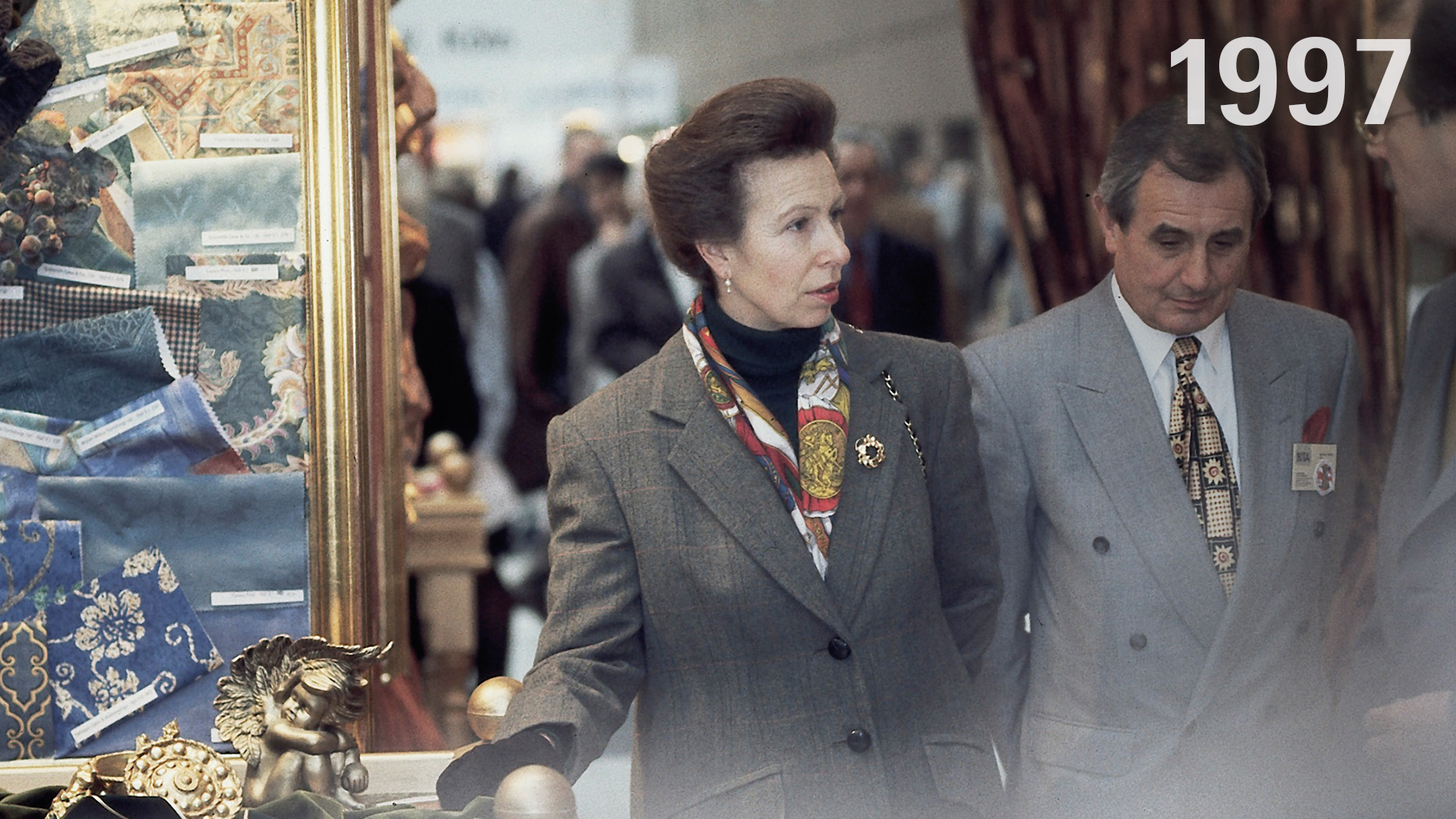 1971 - 2020: Facts & figures about the anniversary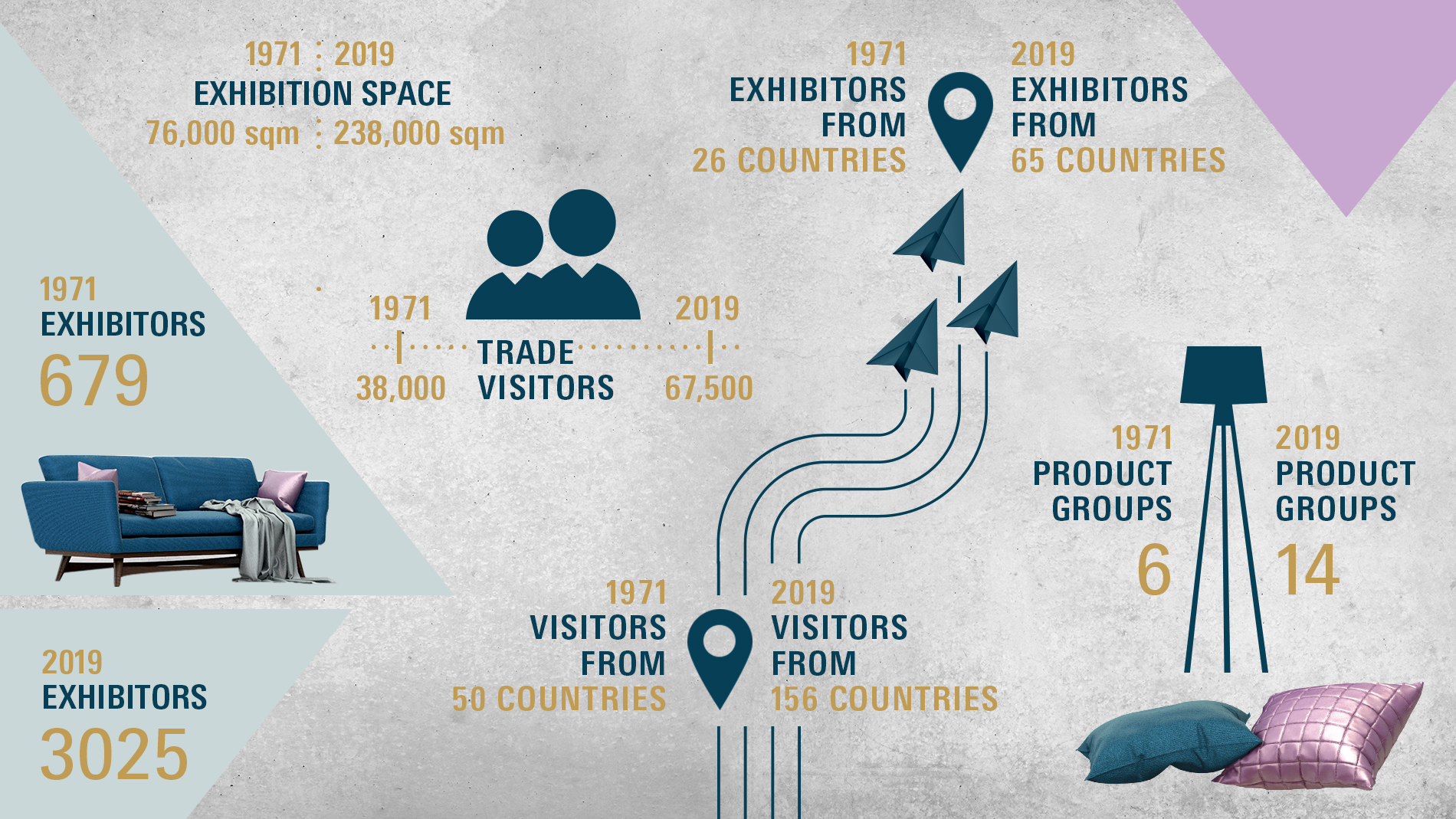 Right from the beginning: our most loyal exhibitors
They have been exhibiting at Heimtextil from the very beginning and have not missed a single edition. These 34 exhibitors will be celebrating their 50th Heimtextil participation in January 2020. We, the team of Heimtextil, thank you very much for the loyalty and the trust placed in us. We wish all of you a fantastic fair and congratulations for your anniversary!
Our key visuals over the course of time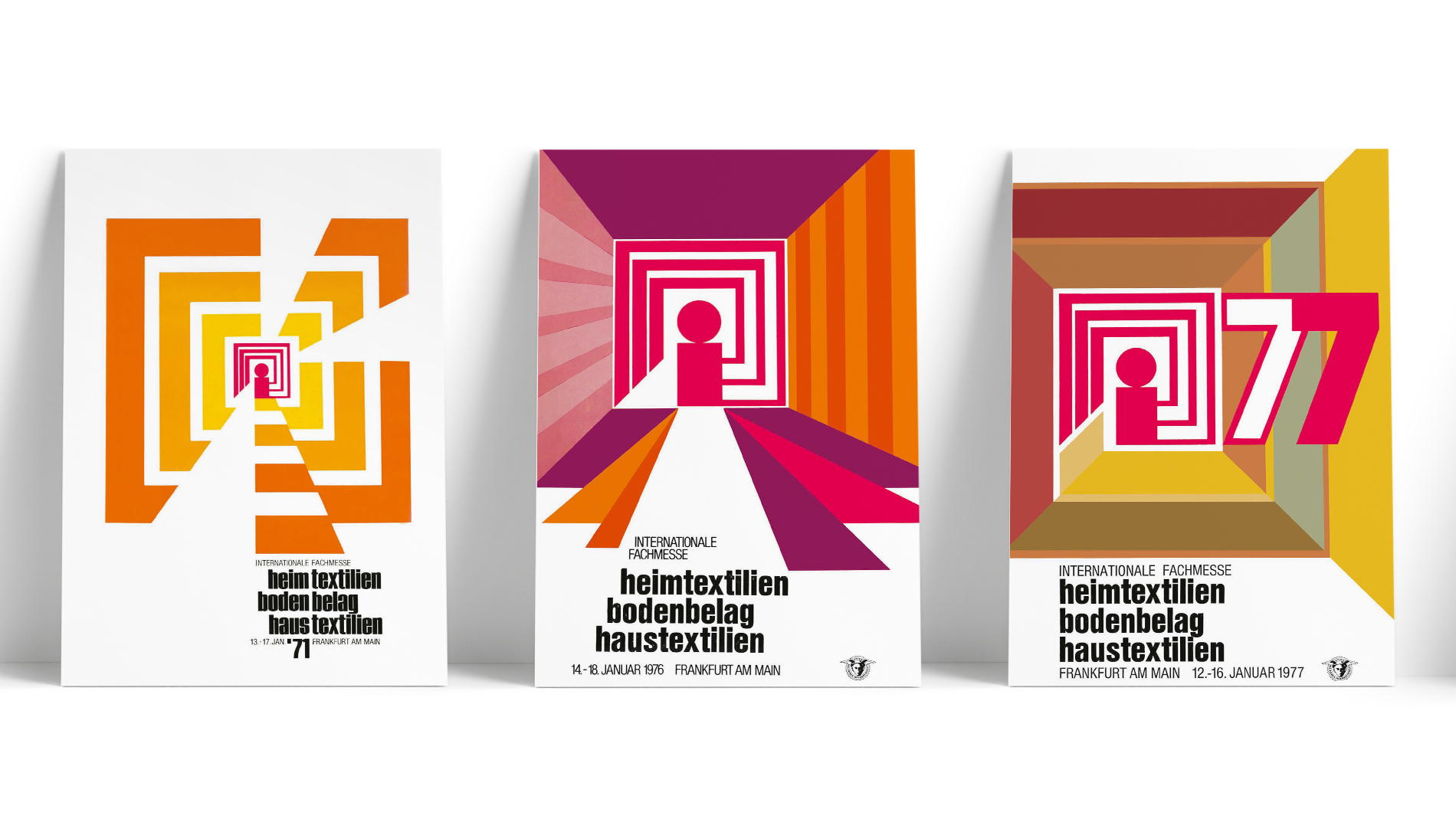 1970s
Flower power is in full swing, people's hair is long and colours are cheerful and loud: orange dominates and is combined with brown or moss green. Interior design is brave enough to try out patterns, deep-pile carpets, the beanbag and the ever popular Pril flower.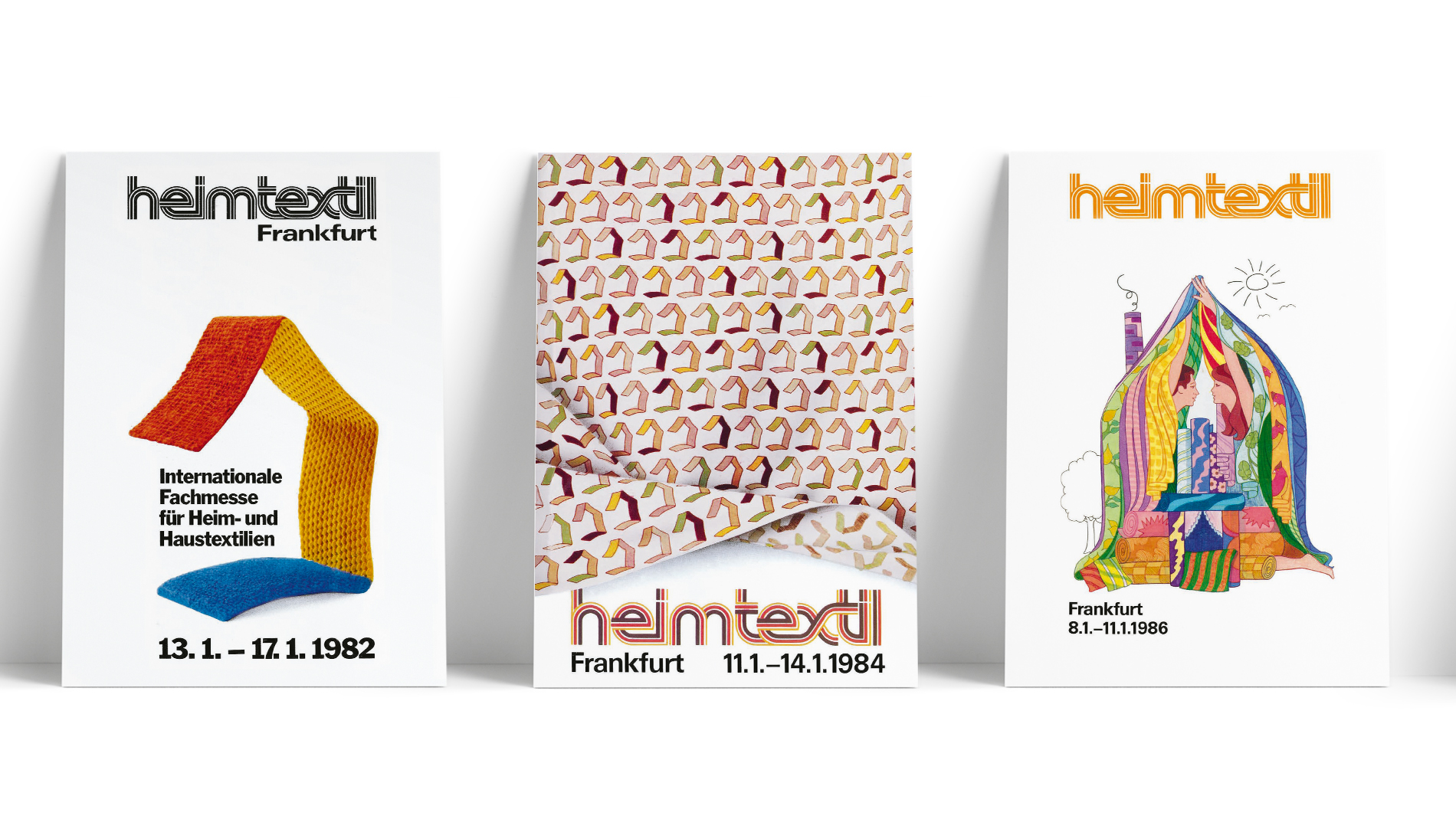 1980s
Whether clothing or at home: it's all about geometrics and rich contrasts. Leggings and shoulder pads, black and chrome along with bright neon colours – design becomes the focal point of the environment. As does the black leather sofa.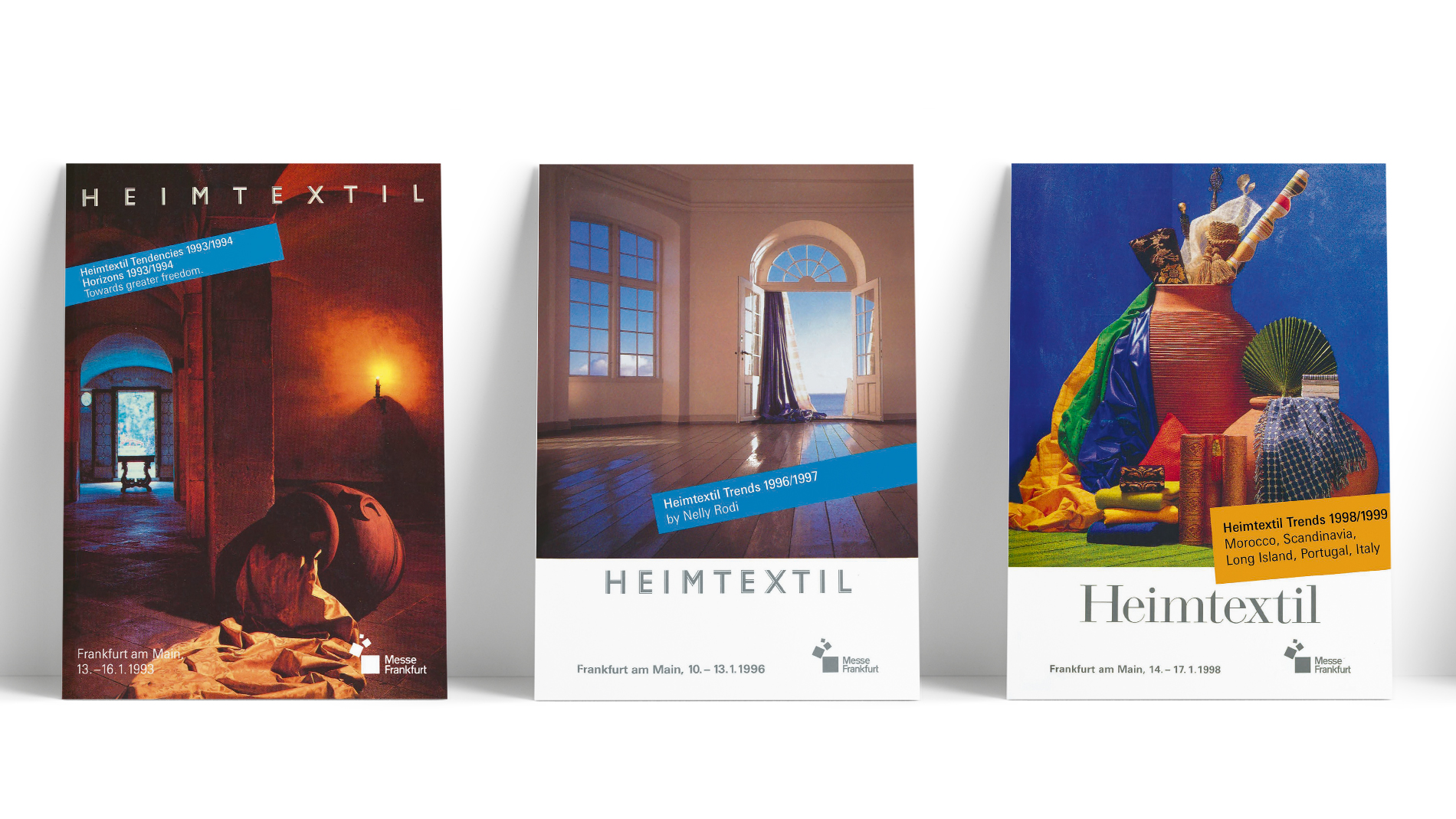 1990s
Functionality starts to become important. Furniture on castors, push-fit systems, the variable corner couch: we live in a practical way, wear eye-catching tracksuits and love Tamagotchis and big brand names on oversized sweaters.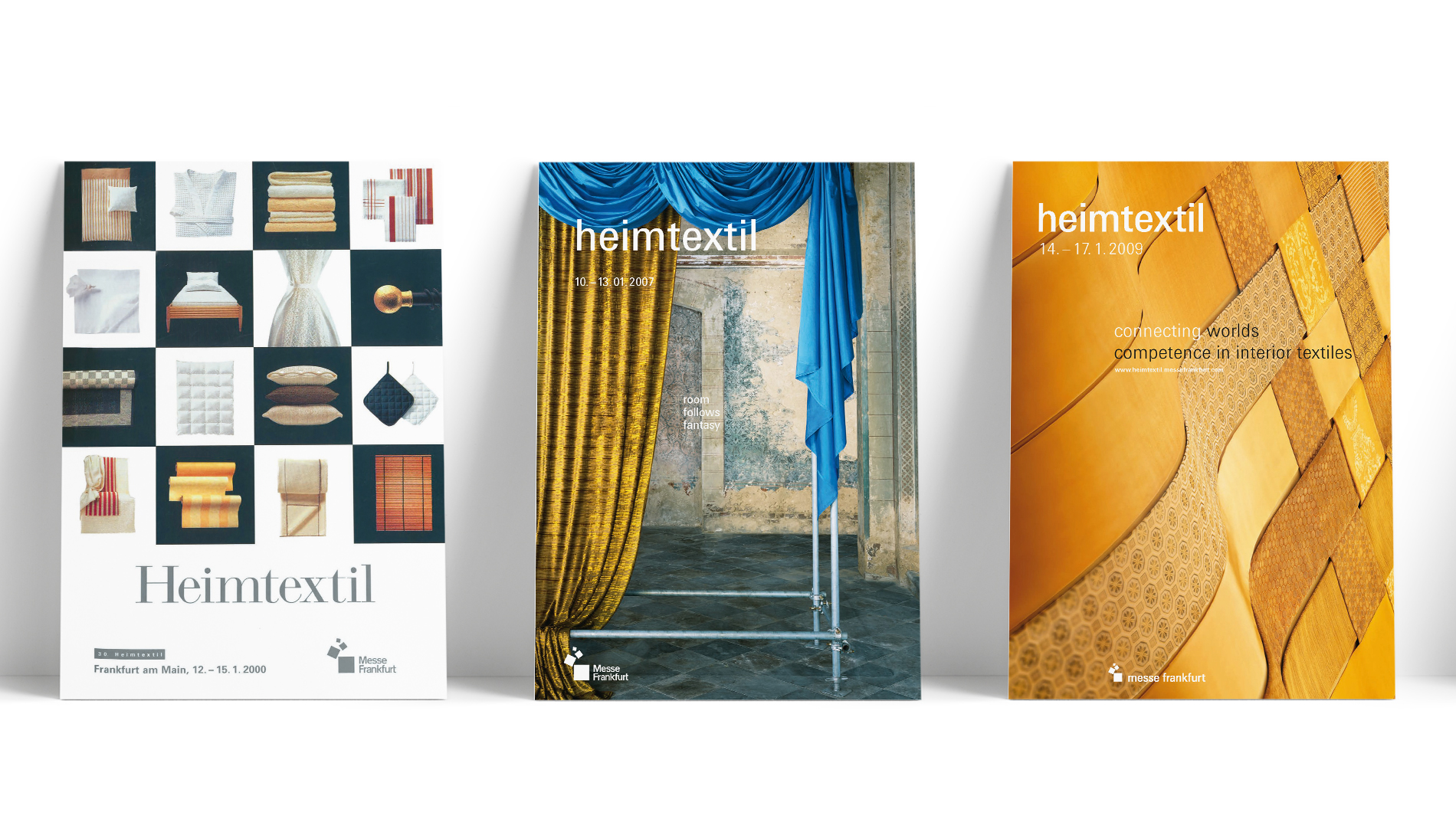 2000s
The decade in which anything goes. Black experiences a comeback, quite literally in every corner: walls and sofas become dark. Or everything is in white alongside natural wood furniture. Complete with 70s, 80s and 90s retro to boot. Decoration is usually just minimalistic.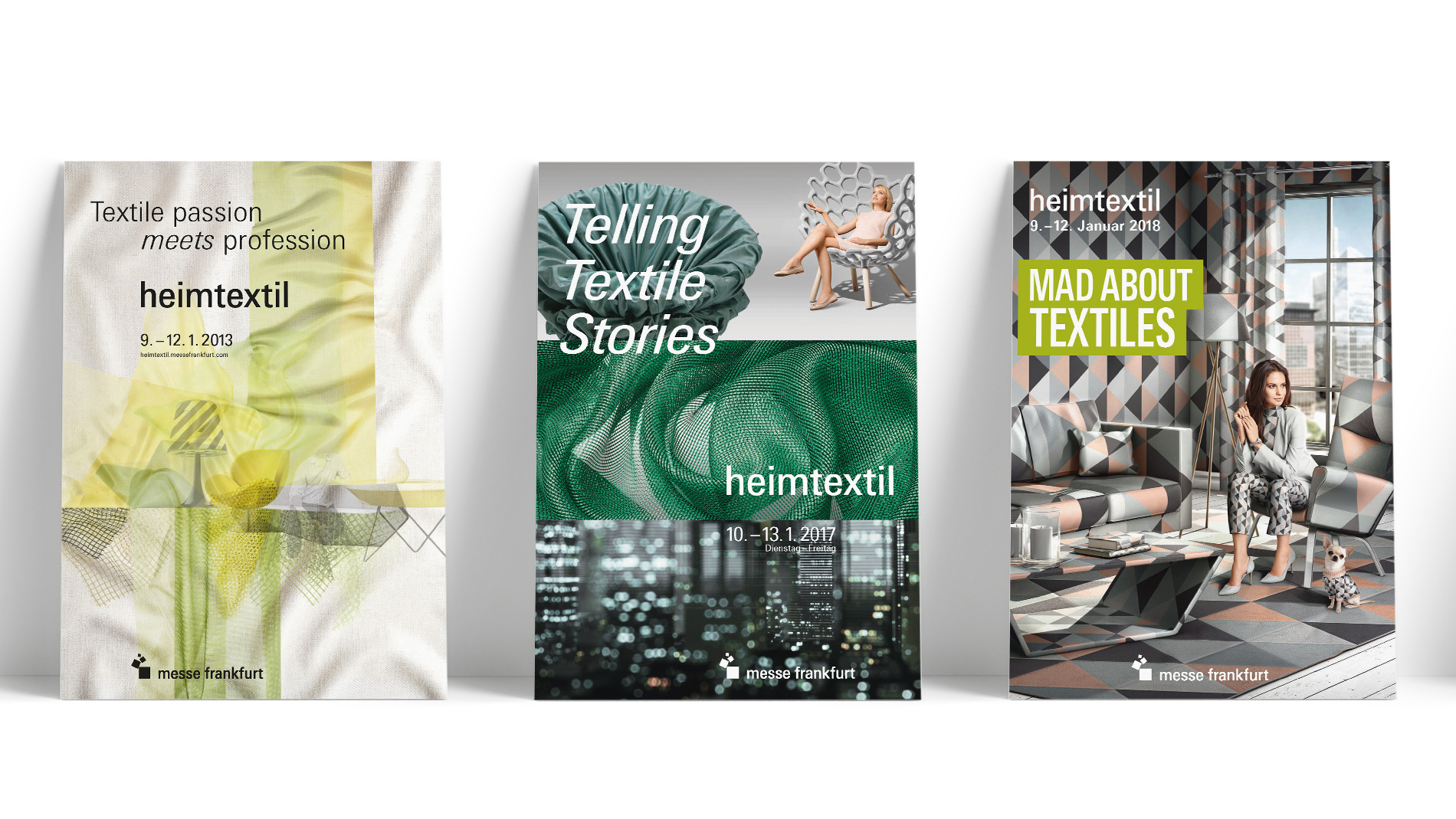 2010s
Sustainability, nature, digitalisation – and a big mix of styles: the 2010s combine the past three decades with the new in a spirit of experimentation. Old crafts are revived. Design becomes a statement of individual identity and must be "instagammable".
In the spotlight: VIPs at Heimtextil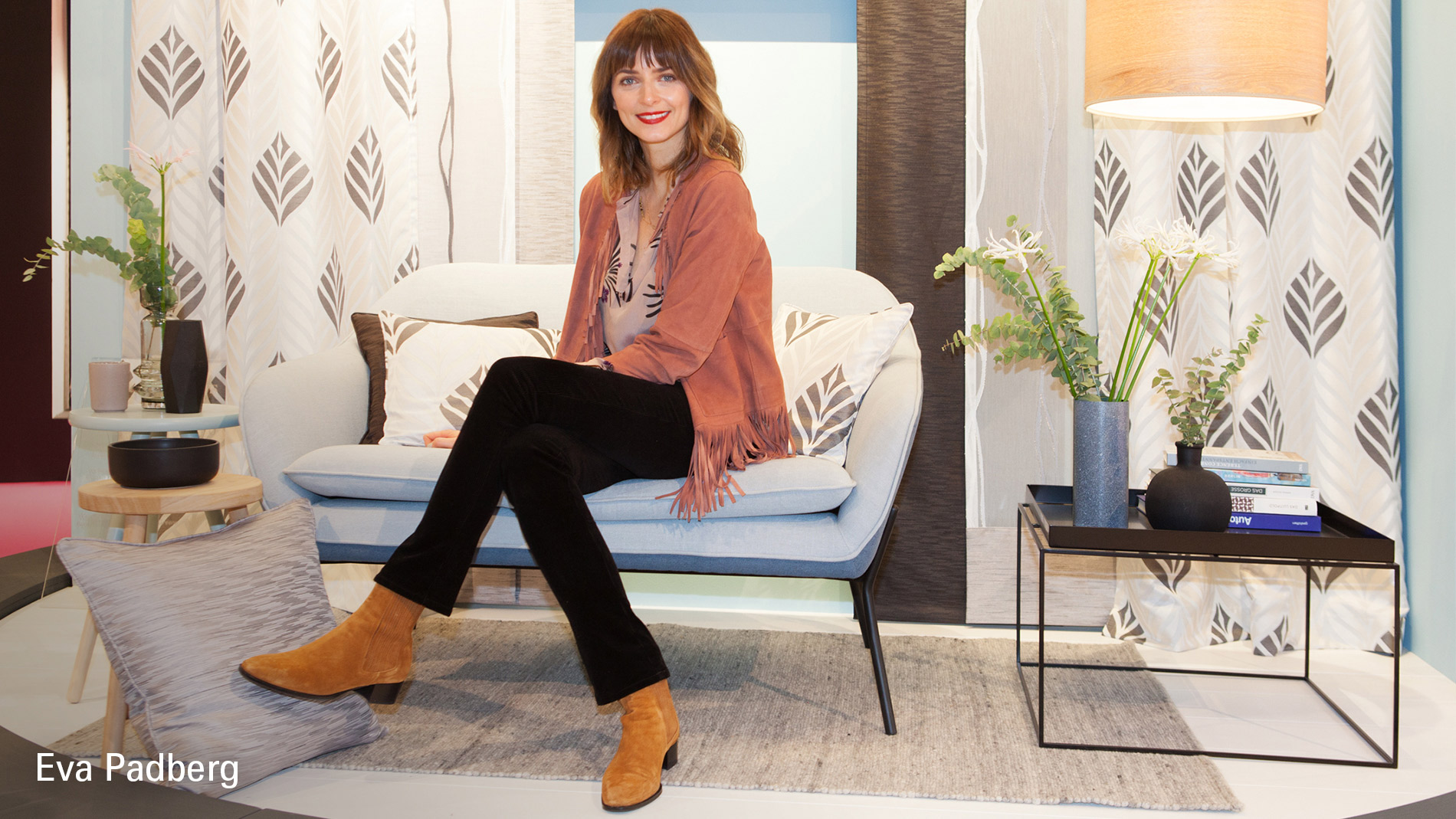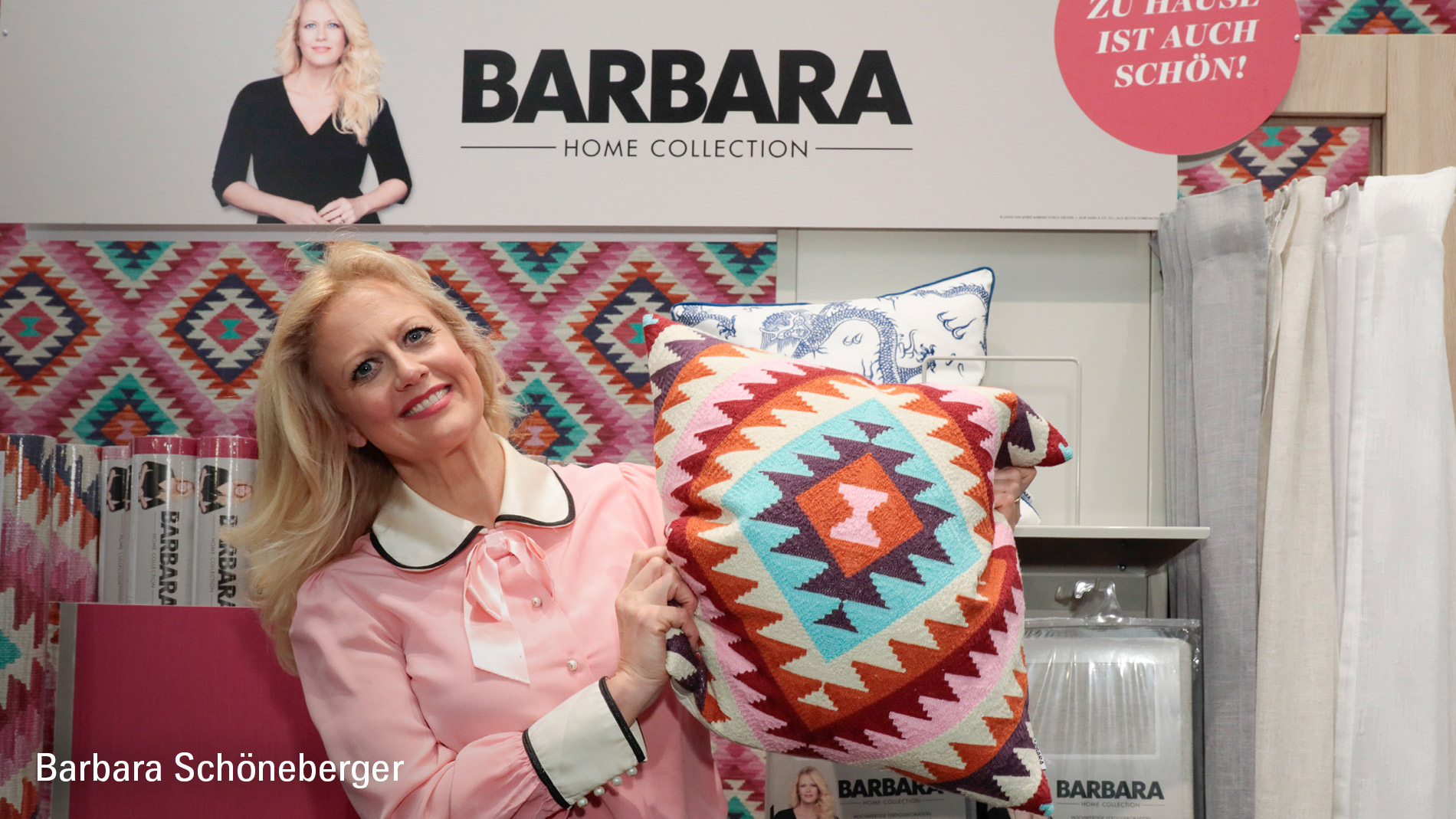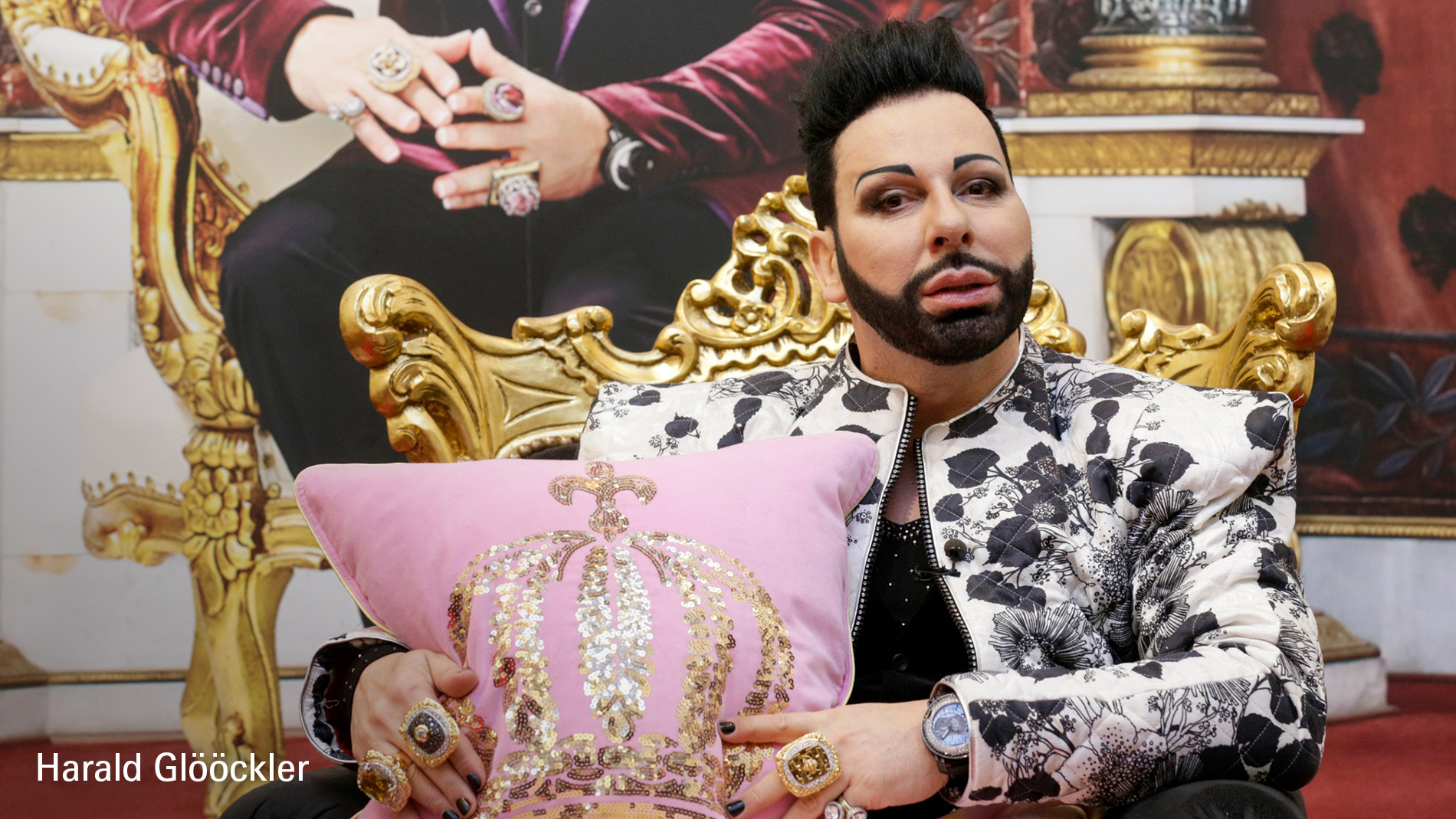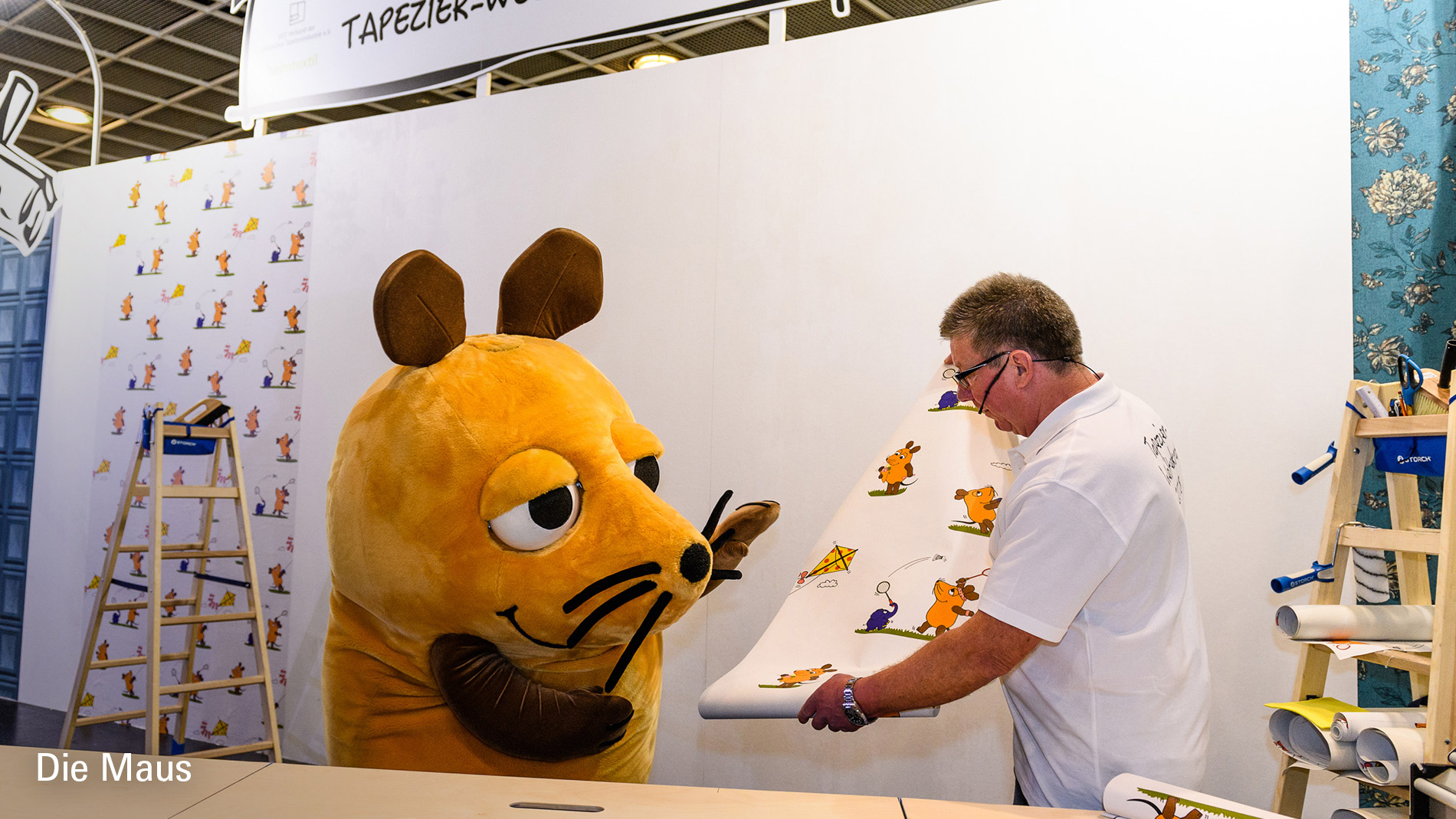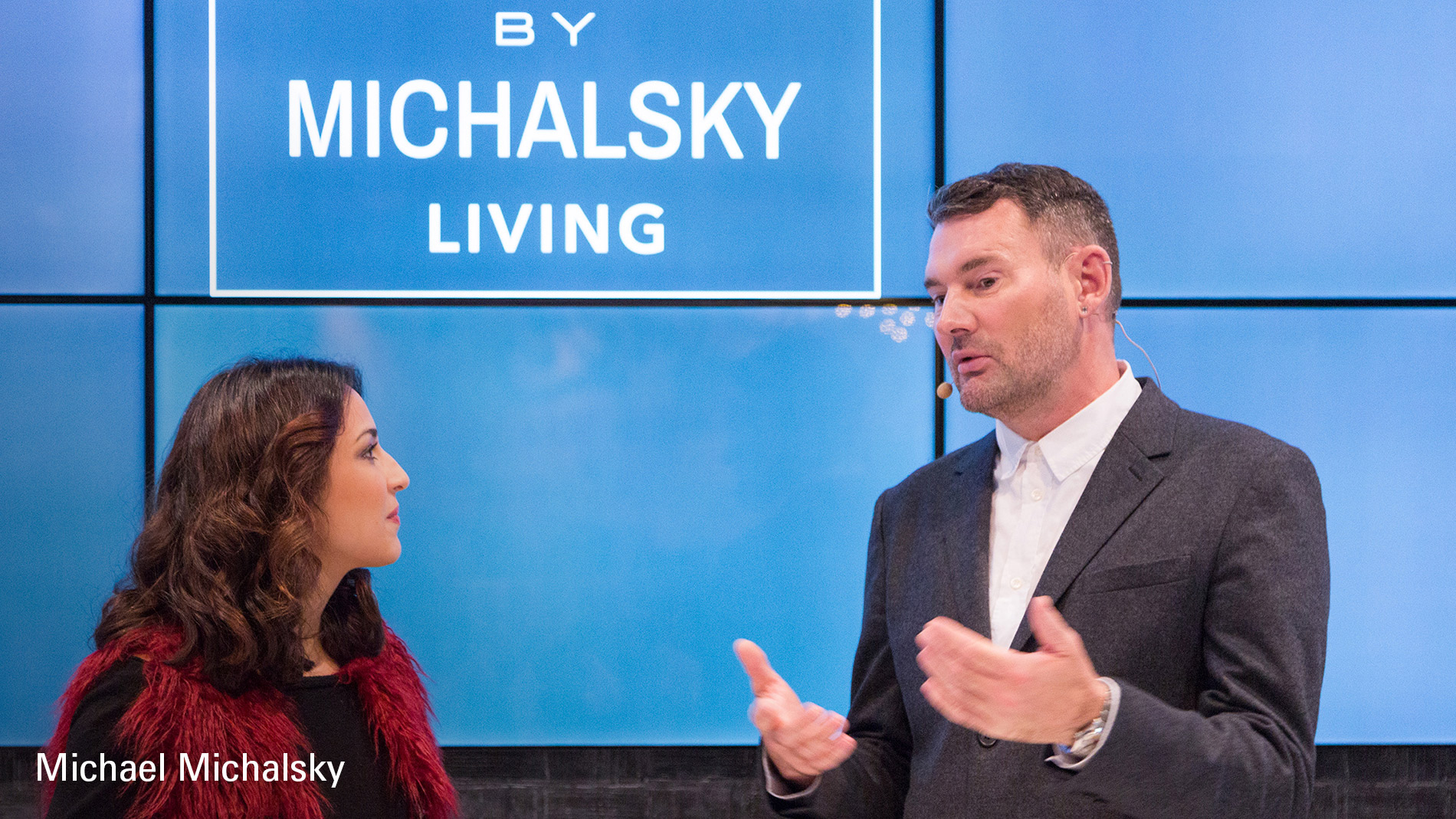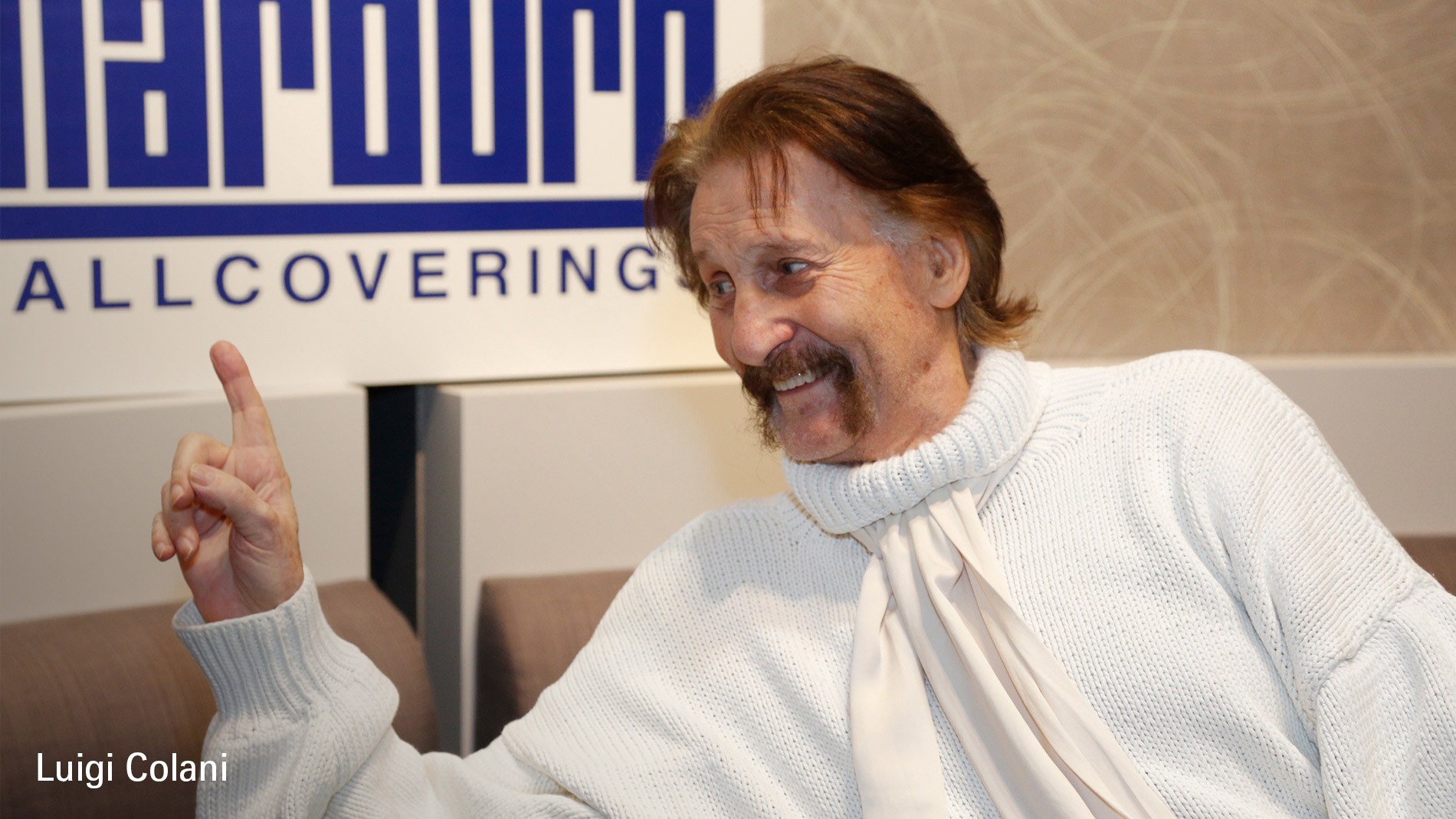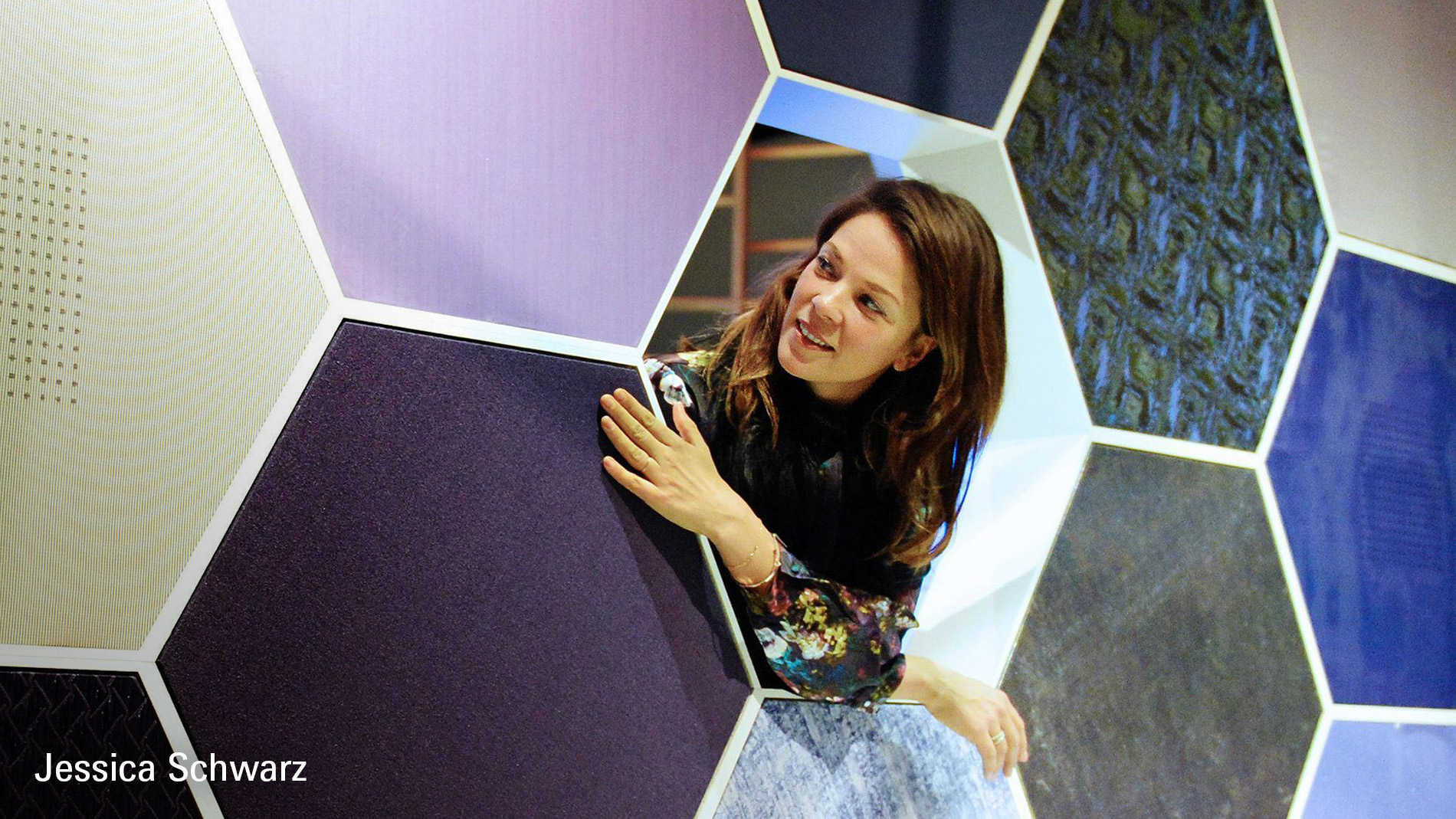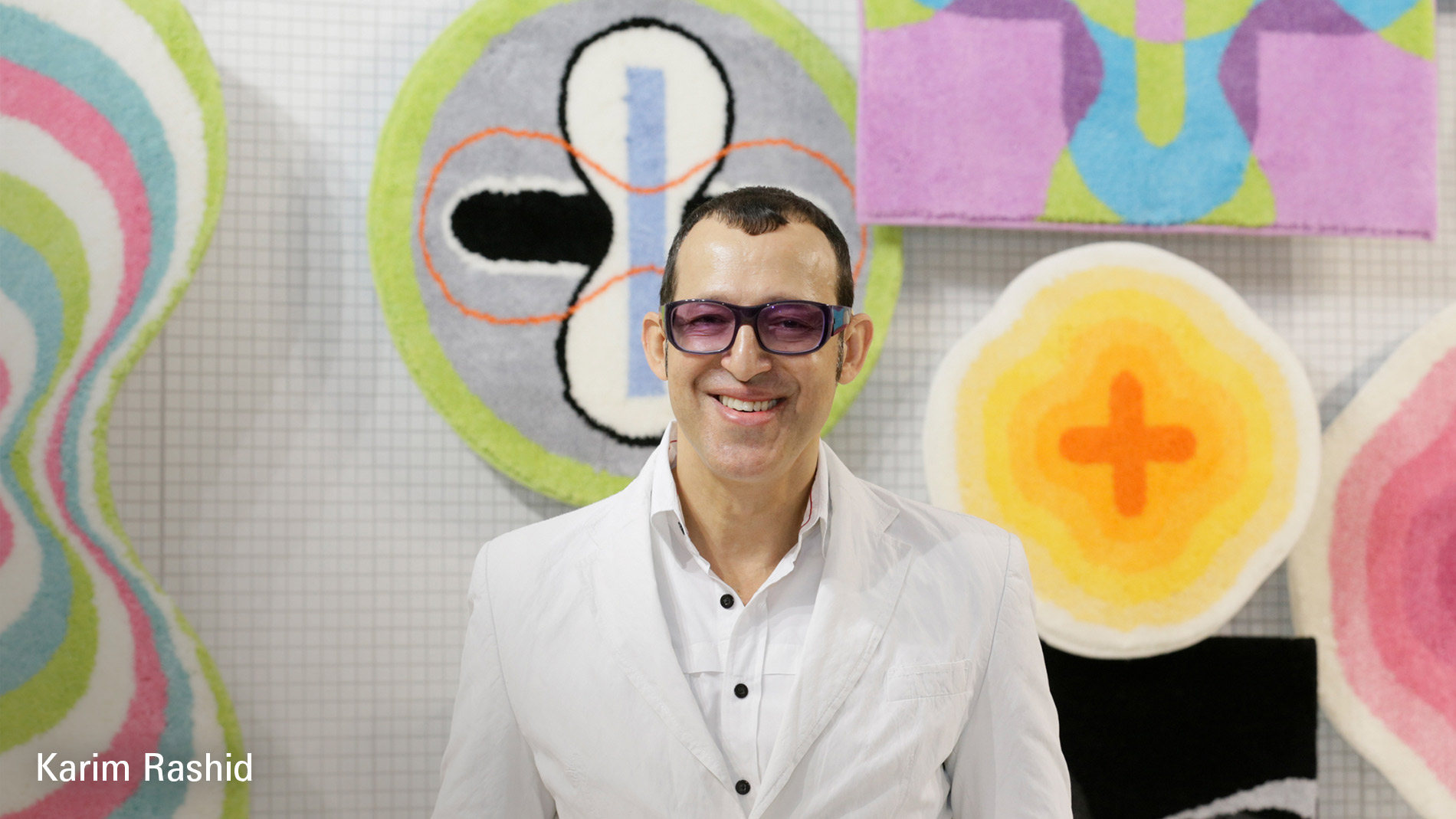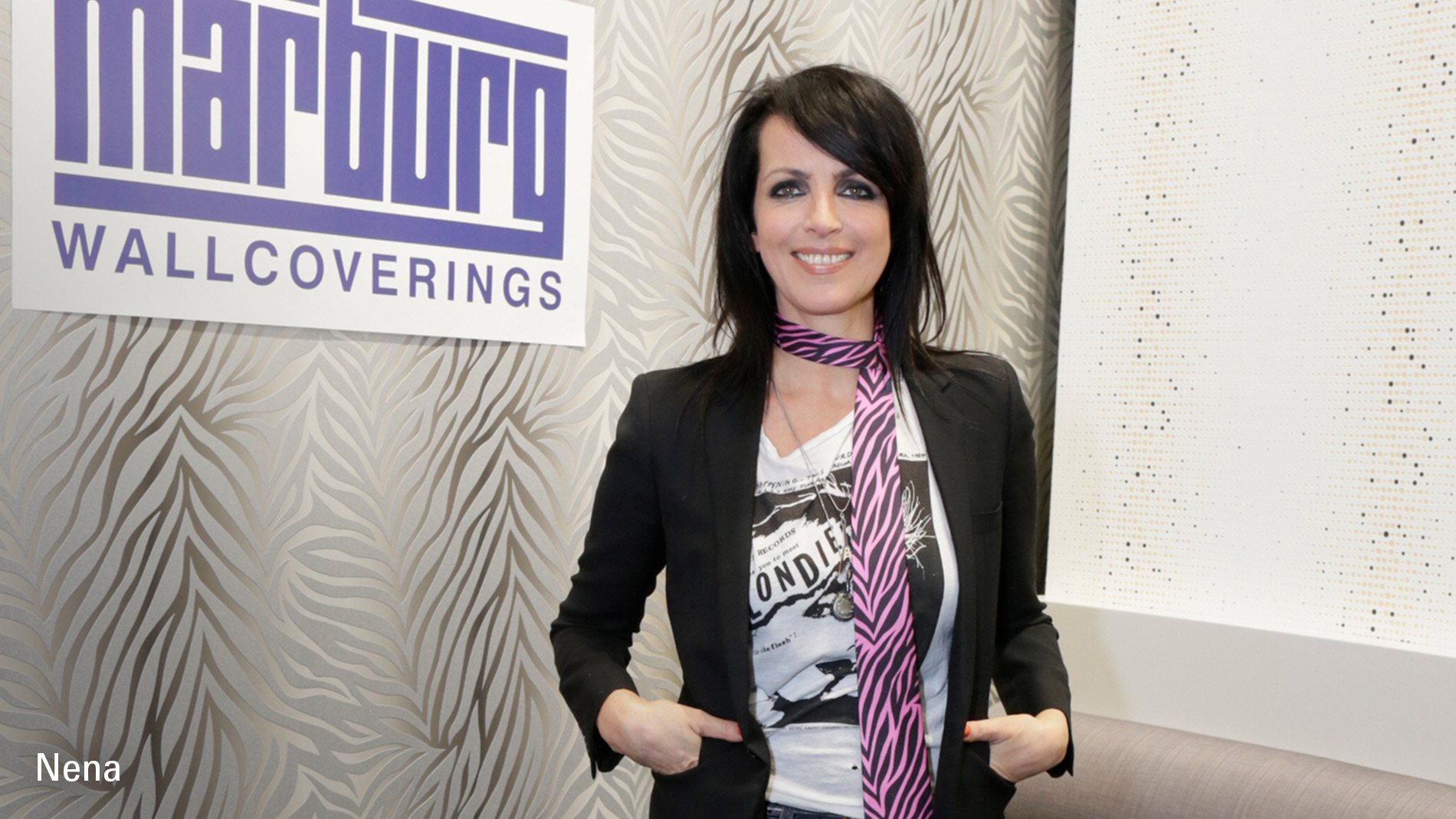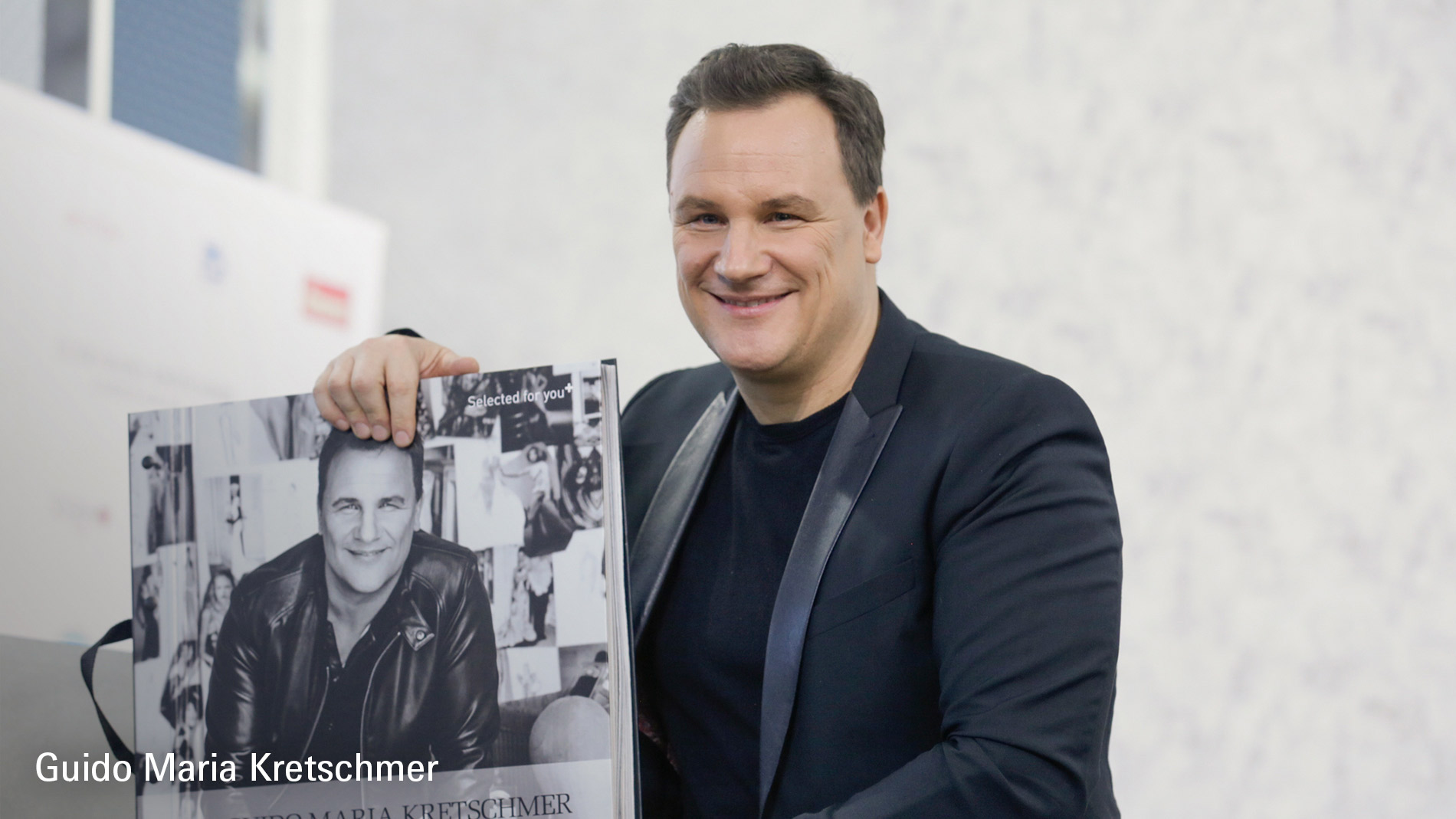 "50 editions over the course of the past five decades are a rarely experienced phenomenon in the fast-moving global trade fair industry and are practically an eternity."
"Like no other trade fair, Heimtextil stands for product variety, international clout and undisputed market leadership in the textile sector."
"To mark our anniversary, we are staging design classics from the past 50 trade fair editions in a showcase area in Hall 9.0. We are inviting you on a journey through time whilst discovering five decades of Heimtextil history."
"As a design show, it constantly reinvents itself, continues to present state-of-the-art home trends as it has always done and makes the furnishing trends of tomorrow tangible."